Yacht Charter Italy
Enjoy warm Mediterranean weather between spring and fall, as you sail the coasts of Naples, Sicily and Sardinia when you yacht charter Italy. Tour of some of the world's most famous locations, where you can sample amazing food and soak up the many cultural highlights.
What's on this page
Highlights
Excellent food & wine

Sardinia, Sicily & Naples

Stunningly scenic anchorages
Sailing vacation Italy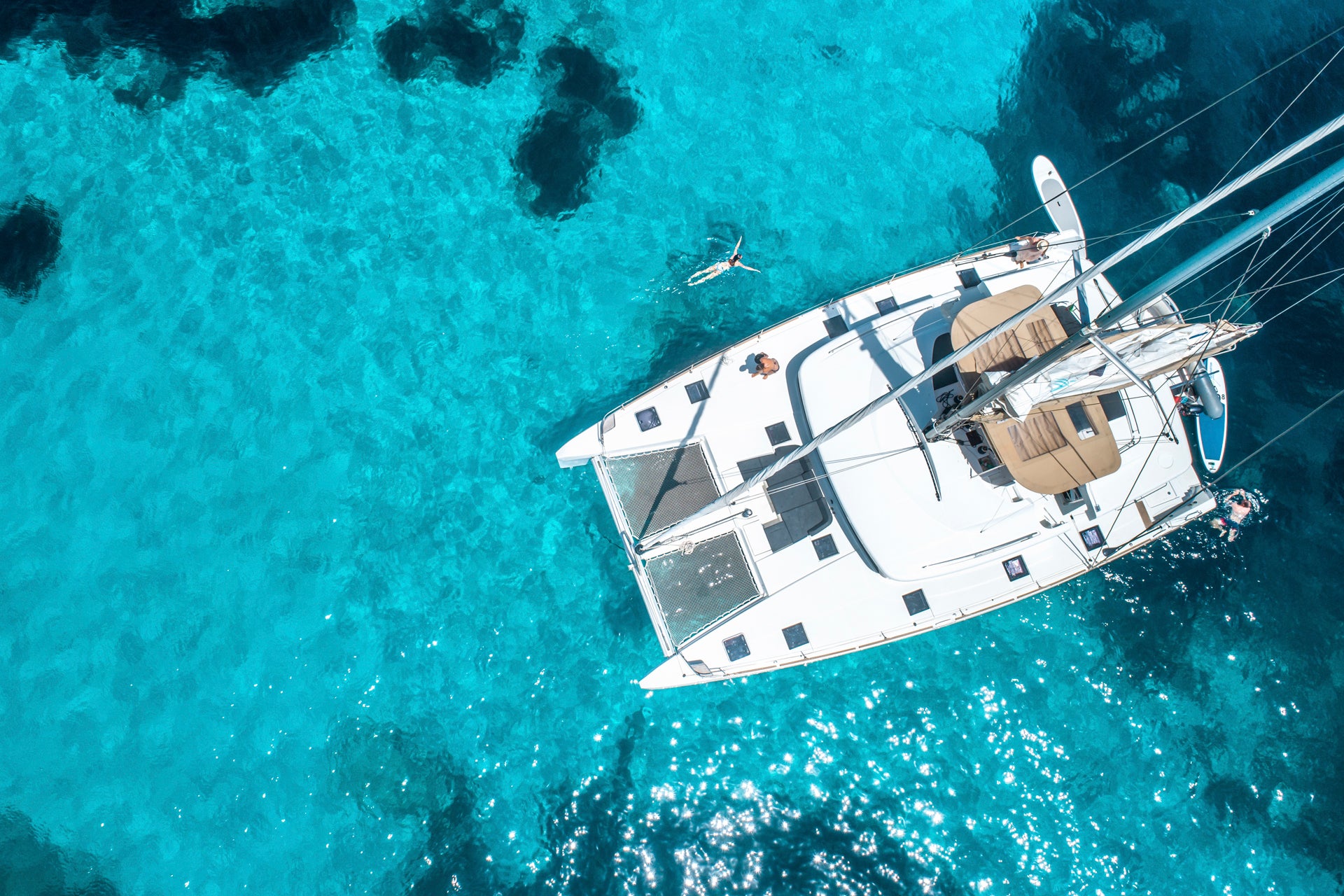 There's so much to see during your Italian yacht vacation that may want to consider sailing for more than one week. After all, you wouldn't want to miss sights like the active volcanoes of Mount Etna and Stromboli in Sicily, or the breathtaking ruins and archaeological sites of Naples.
A yacht charter in Italy is your chance to sail archipelagos with colorful waterfronts and explore stunning marine parks as you journey along one of Europe's most impressive coastlines, where tightly-packed buildings rise up from steep rock faces. You can even hop to Rome by train to wander the Vatican City and see the Trevi Fountain, Spanish Steps, Colosseum and Roman Forum.
Food lovers will not want to miss out on the culinary delights of Italy. Delight your taste buds with fresh mozzarella, delicious seafood and, of course, the most authentic of pizzas and pasta dishes. Sip fine wines, enjoy local liqueurs and a cooling Aperol spritz.
To sail Italy, you'll need a sailing license recognized by the local port authorities, or you can hire a skipper. Read our guide to sailing qualifications for more information.
Yacht Charter Italy
Choose your favorite destination in this region
Top things to do in Italy
Bay of Naples
From our base in Pozzuoli, discover the wonders of Ponza and Zannone in the Pontine Islands, or head to the Phlegraean Islands of Ischia and Procida. Ashore, climb the famous Mount Vesuvius volcano or see the ruins created by its major eruption at Pompeii and Herculaneum.
Amalfi coast
From Pozzuoli in Naples, you can sail the Tyrrhenian Sea and the impressive Amalfi coast with its high cliffs and charming towns set into the rocks. During your sailing vacation in Italy, mix with the jet set at Capri, take in the sunsets at Sorrento and visit the colorful village that snakes up the hillside at Positano.
La Maddalena National Park and Marine Reserve
Start your charter from our base in Olbia in Sardinia and explore the islands of La Maddalena, including Caprera, Spargi, Santa Maria and Budelli. Alternatively, sail the Emerald Coast around Porto Cervo for some of Sardinia's best beaches.
Sicily's archipelagos
Our base at Portorosa is perfect to explore the coast of Trapani with its Egadi islands of Favignana, Marettimo and Levanzo. You can also head to the Aeolian Islands of Lipari, Salina, Vulcano and Stromboli with its active volcano and black sand beaches.
When is the best time to visit Italy?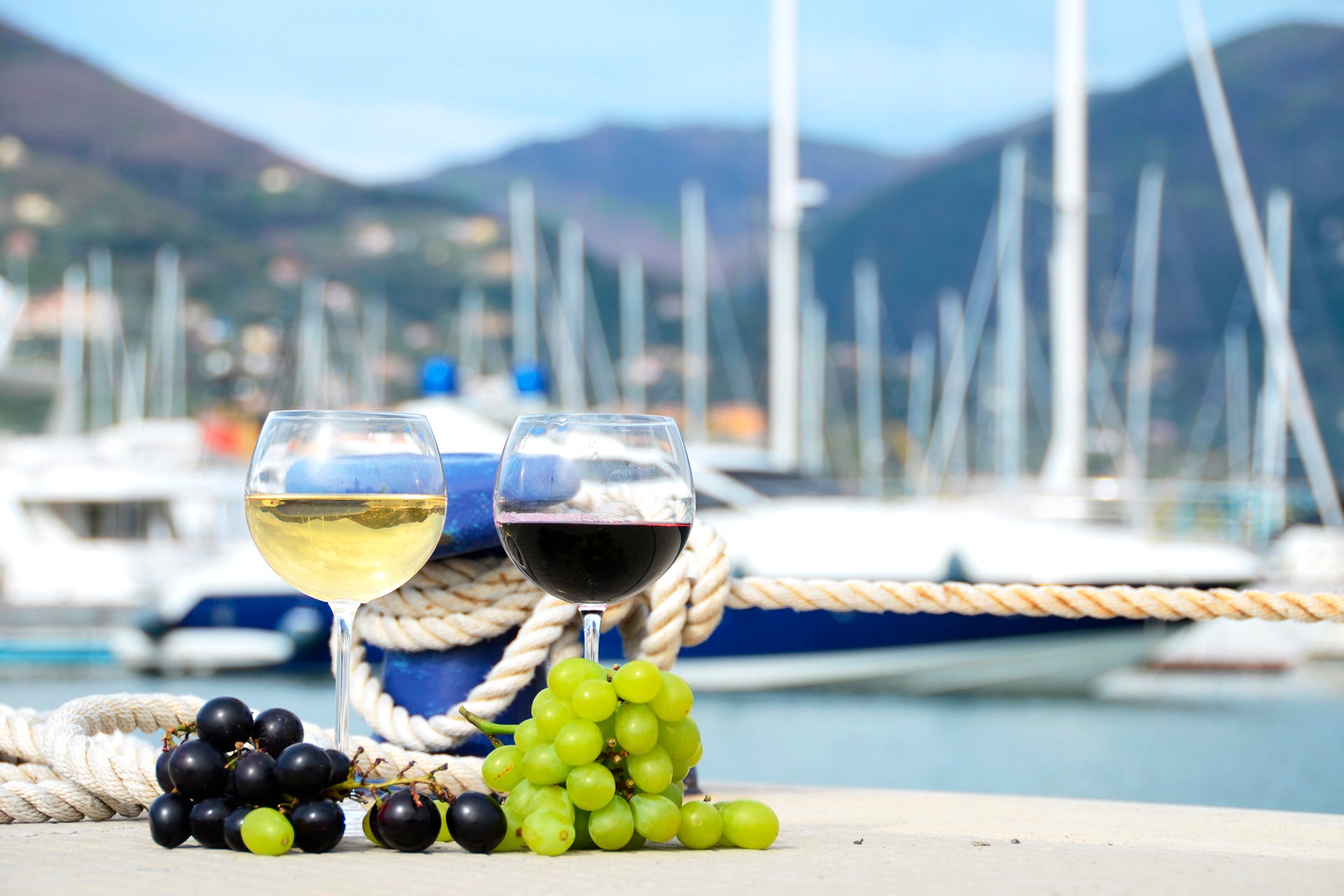 The best time to visit Italy is between May and October, with the hottest months in June, July and August. Temperatures can reach 90ºF with an average of 80ºF.
The climate in Italy is Mediterranean with hot, dry summers on the west coast (Naples), Sardinia and Sicily.
If you want to avoid the crowds, consider the shoulder seasons in spring and fall.
Sailing conditions for an Italy yacht charter
Sailing conditions in Italy differ depending on where you sail.
Wind systems in Italy
If you leave from Naples, you will find a SW or SE wind that gets stronger in the afternoon.
In Sardinia, there is a strong summer mistral wind from the north, while Sicily experiences dry NW winds.
What are the mooring fees in Italy?
The mooring fees in Italy vary depending on whether you are using marinas or town quays. In summer, it can get crowded and booking for berths in advance is important.
There are many anchorages available to keep mooring costs low in Italy, but these are popular in peak season so arrive early.
On the Emerald Coast, Sardinian mooring costs vary and depend on the season and popularity of the marina.
What are the national park fees in Italy?
When you're on a yacht charter in Italy, you will have to pay fees to enter marine parks. The money collected is used for environmental initiatives to help preserve special areas.
The fees for La Maddalena National Park off the coast of Sardinia can be found on the park's website, together with the park regulations.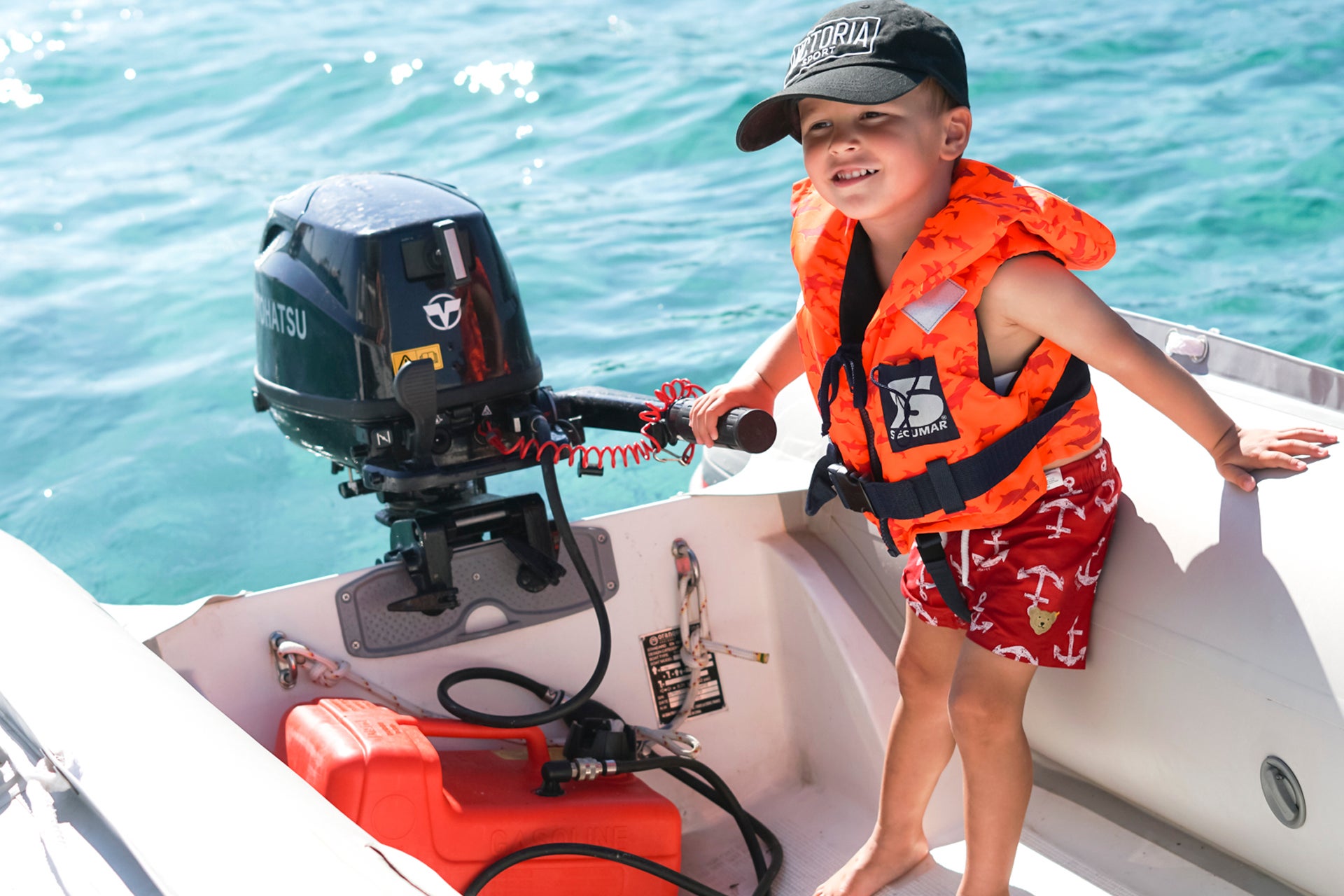 Useful information for yacht charters in Italy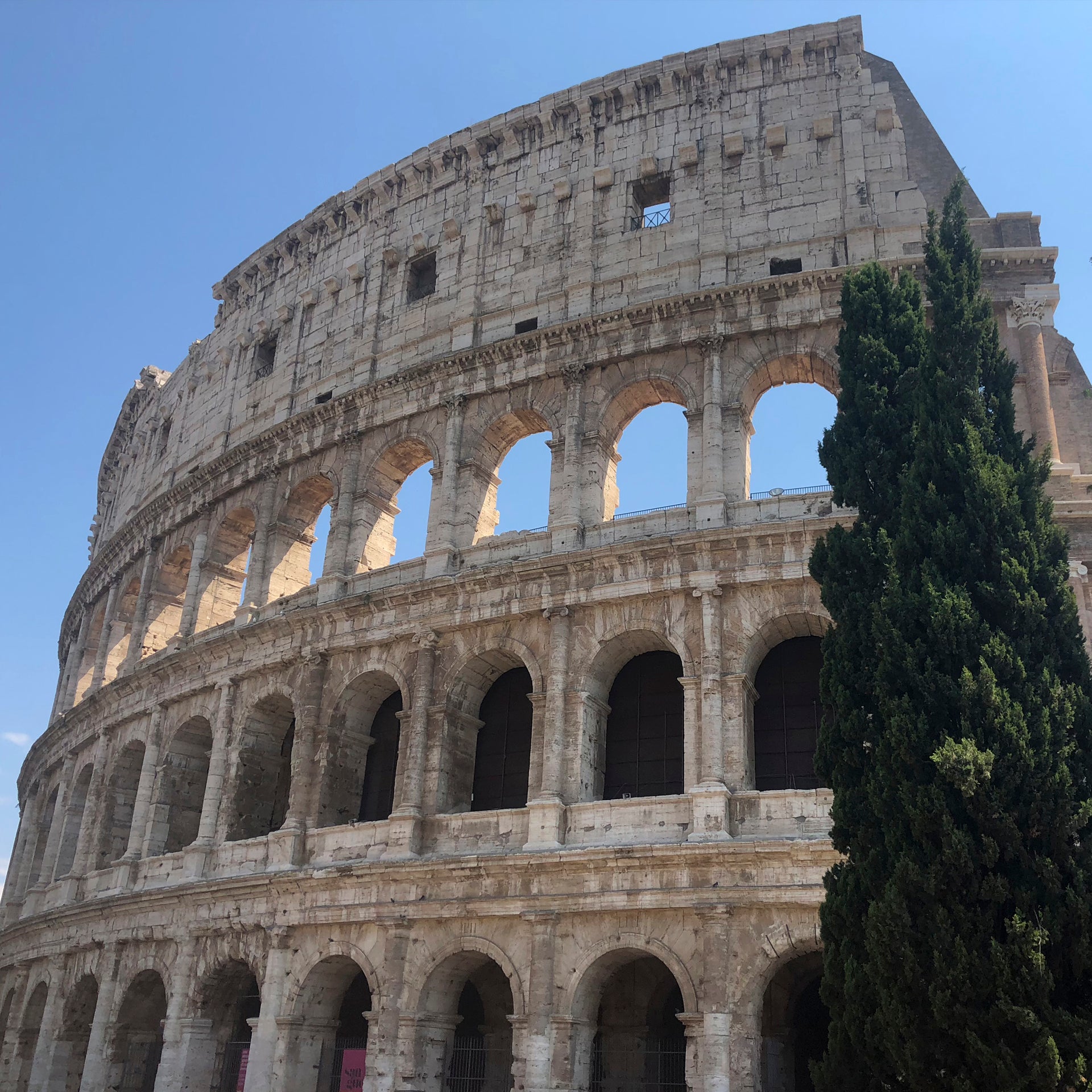 What language is spoken in Italy?
The official language of Italy is Italian.
What is the currency in Italy?
The currency in Italy is the Euro.
How do I get to Italy?
You can get to Italy by flying to Naples-Capodichino International Airport (NAP), Sardinia's Olbia Costa Smeralda Airport (OLB), Sicily's Reggio Calabria Airport (REG) or Palermo Airport (PMO). From some US cities, you can fly direct to Rome with Norwegian Air.
What is the Wi-Fi like in Italy?
The Wi-Fi in Italy is good and you should be able to find free connections in restaurants and bars.
Sailing around Italy with Dream Yacht Charter
Yacht rental Italy
Explore further with a yacht rental in Italy and take a look at our Italy bareboat charter fleet.
Sailing in Italy
If you aren't a sailor, hire a skipper to sail Italy. Just relax while your skipper sails the boat for you.
Cabin cruises in Italy
Leave the planning, sailing and cooking to us. Reserve your own private cabin and bathroom on our by the cabin charters while we show you the best of Italy.
Crewed charters in Italy
Personalize your Italy sailing vacation and hire your own private luxury yacht. Let our captain and chef look after you and your guests while you choose the itinerary and menu for an ultimate all-inclusive experience.
Italy sailing itinerary
If you are sailing in Italy, our teams have itinerary suggestions for you in Sicily, Sardinia, Naples.
Our itineraries are put together by destination experts to give you an insider guide and maximize your time while on an Italy yacht charter.
What is the cancellation policy for Sail Share?
We highly recommend you arrange travel insurance in case you need to cancel for an unexpected reason to cover non-refundable deposits.
Our Sail Share cabin cancellation fees are:
More than 90 days before original embarkation date: 25% of the charter fee
89 – 60 days before original embarkation date: 50% of the charter fee
59 – 30 days before original embarkation date: 75% of the charter fee
Fewer than 29 days before original embarkation date: 100% of the charter fee
How flexible is the itinerary for a Sail Share charter?
Our yacht itineraries are designed by our destination experts and are set to showcase the best of the destination's highlights. They are set and not flexible, even if you book all the cabins.
What happens if the weather changes while sailing on a Sail Share charter?
The skipper may decide to change the itinerary if there is bad weather.
Can I choose which cabin I want when I book a Sail Share?
Choose a double cabin with shared bath, or private bath for an additional fee.
Are there child or age restrictions for Sail Share?
Minimum Age: 16 years old
Get inspired! #MyDreamYacht
Follow our customer's journeys & share your own amazing experiences on Instagram
Absolutely amazing! Fred + Isabelle were so accommodating and did so much for us. Isabelle's food was incredible. Thanks so much!
Laura
Exumas Cabin
Excellent. Very professional and great service!
Thomas
Antigua Bareboat
Just what we needed coming out of a year of lockdown, to see new places and connect with nature. Highly recommended for your next sailing adventure!
Johan
St. Martin Bareboat
Excellent cruise and very good stay. Skipper attentive, very pleasant and very professional.
Maxime
Guadeloupe Skippered
Just returned from another fantastic sailing week at your base in Pula and I would like to thank everyone involved for making this possible on such short notice and without any problems.
Mathias
Croatia Bareboat
The marina itself is a perfect starting point with great facilities! The Lagoon 42 was in good condition and the skipper was amazing and very knowledgeable of the area."
Jonathan
Spain Skippered
What an AMAZING experience. We've just returned from a week long skippered charter from Corfu, sailing around the beautiful islands of the Ionian. Paxos, Antipaxos and Corfu Old Town were beautiful and the secluded bays we had the pleasure of visiting thanks to our local skipper, Nicholas, were simply overwhelming. Fly and flops are no longer for us – we'll be chartering with DYC for the foreseeable future.
David
Greece Skippered
Our group of 10 had an AMAZING time in French Polynesia from May 21-28, 2022! The food was amazing, our captain and chef, husband and wife: Henry and Mehee (sp), were incredible and the whole experience on board was a dream! We can't wait to book another trip through DYC
Katie
Tahiti Crewed Premium
DYC provided a great sailing experience for my extended family on 2 monos out of Scrub Island. The boats were in great shape and preformed perfectly and the staff were friendly and helpful. Having worked for a number of charter companies over the years DYC is one of the best.
Charlie
British Virgin Islands Bareboat
I'm currently in the Maldives and having the time of my life. Captain Jack and the crew are professional, safe and FUN! The boat is immaculate and the food is delicious. He even makes CAKE! The beds are surprisingly comfortable and we are all sleeping 9 hours a night. If you like island hopping, there is no other better option than Dream Yacht Charter. We will be booking Tahiti next year.
Cynthia
Maldives Cabin
The new boat was in fabulous shape. We had the greatest possible experience exploring archipelago waterways and islands. I could never imagine this might be so much fun and joy and we are already looking forward for the another upcoming trip in Ionian.
Vyautas
Scandinavia Bareboat
Baja is my favorite place now. There was something for everyone: sailed under northerlies with mostly calm evenings, snorkeled, fished, bummed it on the sandy beaches, enchanted by pelicans feeding, greeted by the barking sea lions and explored the Ispiritu Santo island geology. DYC La Paz base provided competent professional support with a well provisioned and maintained boat. We were nourished well by an onboard cook arranged with DYC freeing us all for more play. A vacation and an adventure connected with nature.
Taiyoko
Mexico Crewed Premium
All staff were fantastic and made our trip very memorable. Incredibly friendly and welcoming, the food was amazing. The service throughout the trip was always first class!
Tommy
Thailand Cabin
Absolutely recommended. Perfect service and set up. Will charter again and will recommend Dream Yacht Charter anytime.
Zahradnik
Turkey Bareboat
I just returned from 3 weeks of amazing sailing with my family on one of your catamarans in Sardinia. I would like to express my thanks to our skipper Simone and Daniela, our hostess.
Giles
Sardinia Skippered
For a first cruise as a skipper, the Mediterranean is great. The Dream Yacht Charter service is too!
Thomas
France Bareboat
We had an incredible trip and actually got engaged on the first night of our sail! We will certainly be back one day. Thank you for getting us ready for our charter. We were definitely beginners but he gave us a very thorough but very easy to follow training and it gave us a lot of confidence.
George
Australia Bareboat
The on board experience was way beyond our expectations. Isabelle provided exceptional three course meals. We could not believe her creativity and delicious meals. Thomas was an excellent skipper. He was always on the lookout for our needs. Thanks guys!" Spira, New Caledonia bareboat with crew charter
Spira
New Caledonia Easy Crewed
Yet again another fantastic sail with another great crew. Thanks again to a great captain and cook. Was totally fantastic.
Connie
Seychelles Cabin
It's always a pleasure sailing with DYC in the UK. Great team, great boats, great sailing. Very flexible and work hard to make your trip a success. Many thanks.
Derek
Brittany Bareboat
Unforgettable spots to snorkel and beaches. Very experienced crew. Highly recommend.
Simone
Cuba Cabin
What's new?
Stay up to date with news and events or get some inspiration for your next yacht charter and pick up useful tips by reading our latest blogs.
Go to Blog