Skippered yacht charter
Ever seen people relaxing on a yacht and wished it could be you? Good news, it can be, with our skippered charters!
What's on this page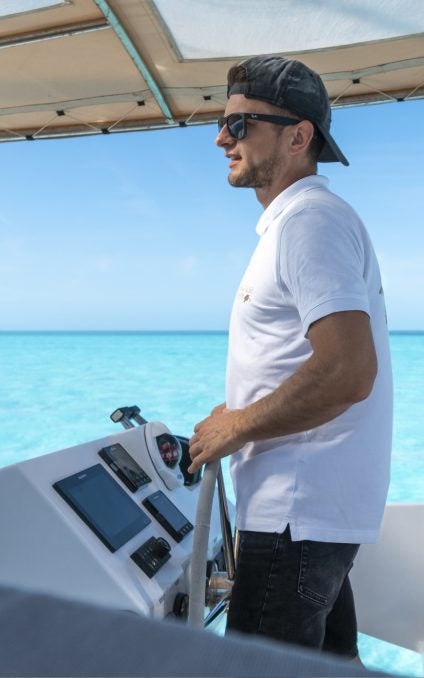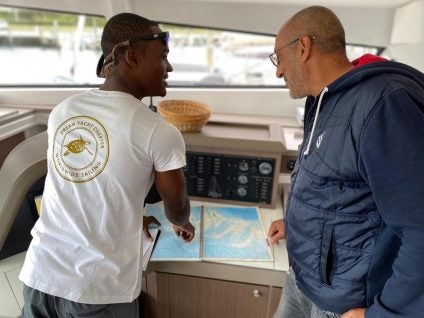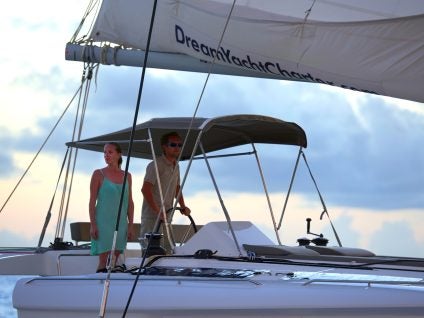 Why Skippered Charter?
No experience needed

Relaxed

skipper's destination tips
Enjoy the freedom of sailing with our skipper charters for a vacation with a difference
You do not need to be able to sail to hire a yacht and it can also be affordable. If you can't sail we can find you a professional skipper to do the sailing for you, leaving you and your guests to enjoy a relaxing, hassle-free vacation.
Read our guide to the best destinations for skippered charters.
A sailing vacation with a difference
Embrace the soothing vibes of a sailing vacation and hire a professional, friendly skipper to sail you, your family and friends. Choose where you stop for lunch, snorkel or anchor – you are in control of where you go.
We're the world's leading charter company, choose your dream yacht from our skippered charters fleet. Sailing vacations for up to 12 friends are available on our Sun Loft 47 monocat. Find out more.
Too many options to choose from? Contact our team.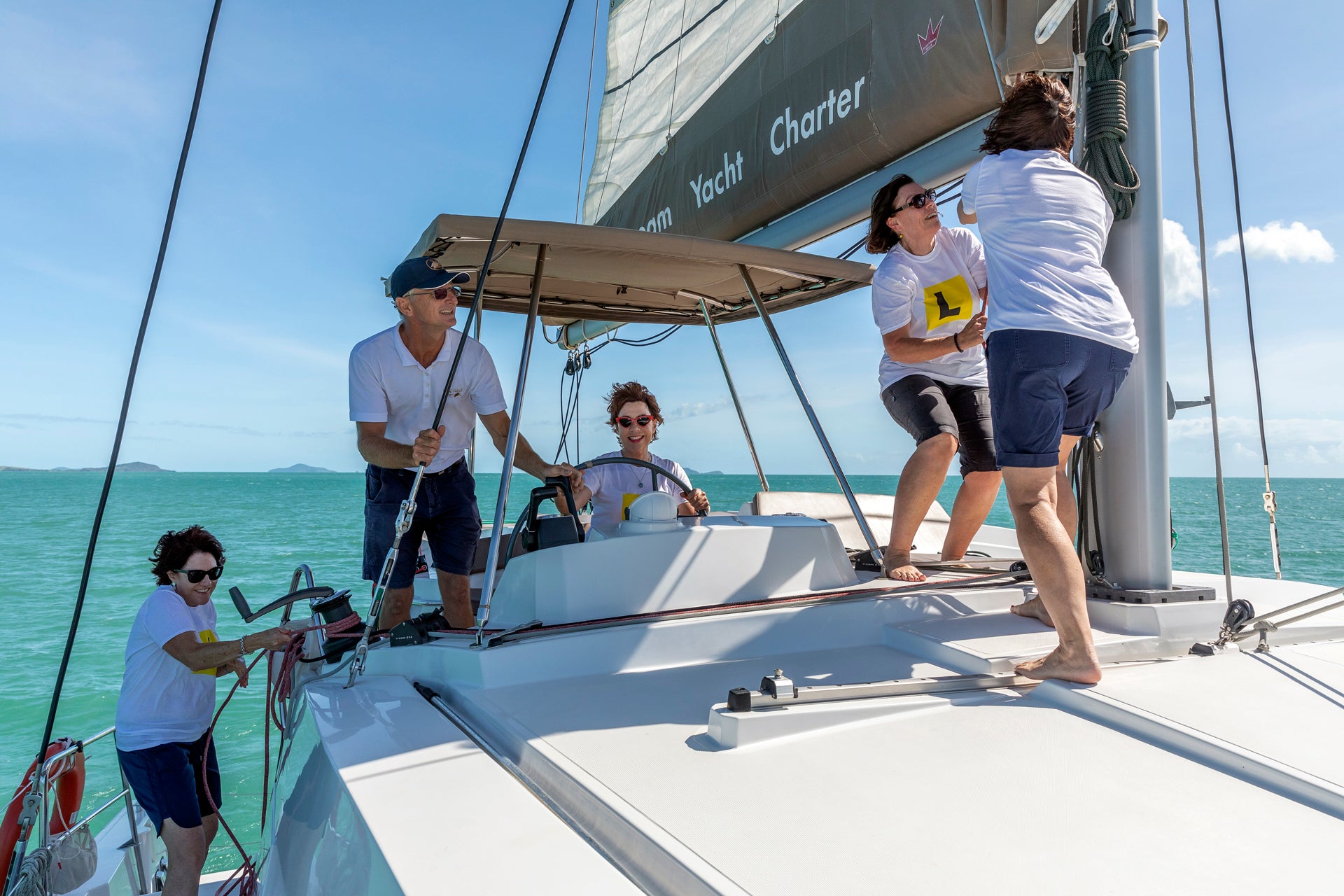 Everything you need to know
What is the difference between skippered and bareboat charters?
The difference between skippered charters and bareboat yacht charters is that a professional skipper sails the yacht for you rather than you sailing the boat yourself.
Skippered yacht charters are specifically designed for those who have no sailing experience. With a skippered charter, your professional skipper sails the yacht so you can just focus on relaxing, immersing yourself in your chosen destination and having fun with your guests.
Captain only charters are also popular with sailors who want to relax or expand their knowledge. Find out if you need a skipper for your sailing vacation with our guide to bareboat certification.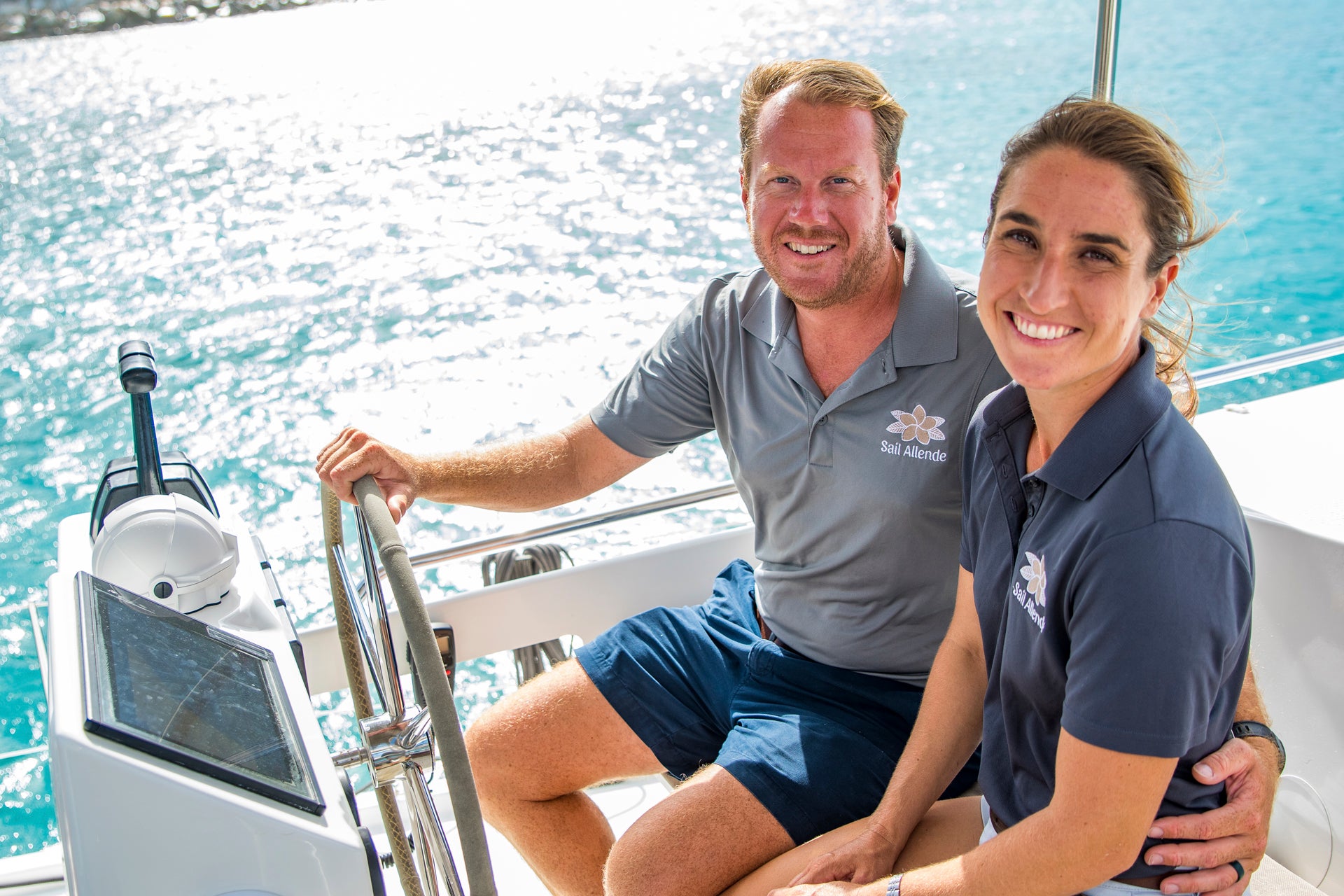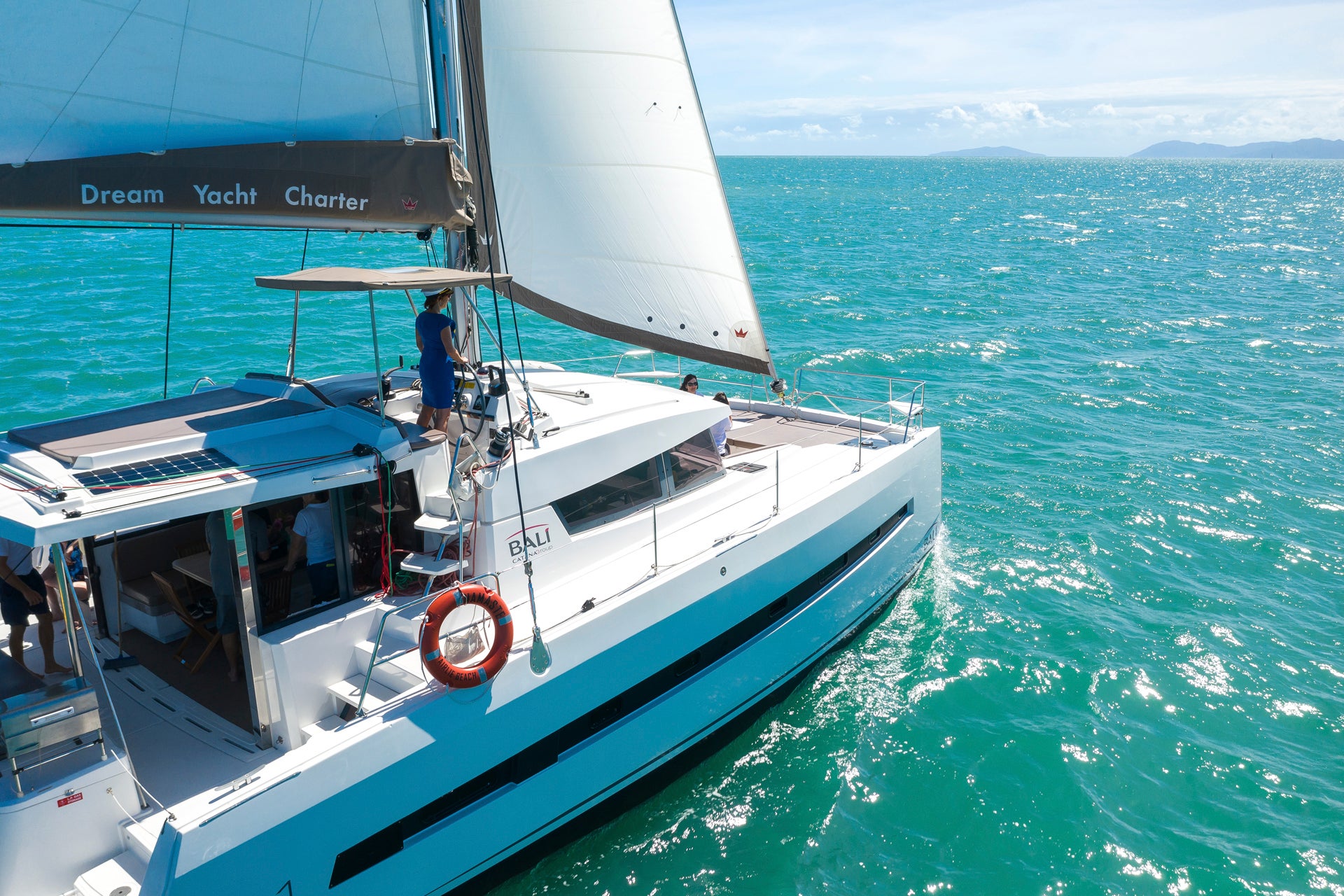 How much does a skippered charter cost?
Skippered charters are more affordable than you think, even if you don't have sailing experience. Sailing with friends or family means you can split the cost of your yacht and skipper hire. There are several ways you can keep skippered charters low in terms of cost:
● Avoid high season
● Choose an older yacht
● Skip the air-conditioning
● Combine discounts
● Sail where marina fees are low
Take a look at our skippered charters special offers.
What does a skipper do on a skippered yacht charter?
Your skipper will have all the local knowledge to make your vacation truly special. They will take care of sailing, mooring, safety, weather forecasts and navigating your route while on a skippered charter.
Your skipper is responsible for:
● Sailing
● Navigation
● Weather forecast checks
● Mooring
● Anchoring
● Boat systems
● Crew safety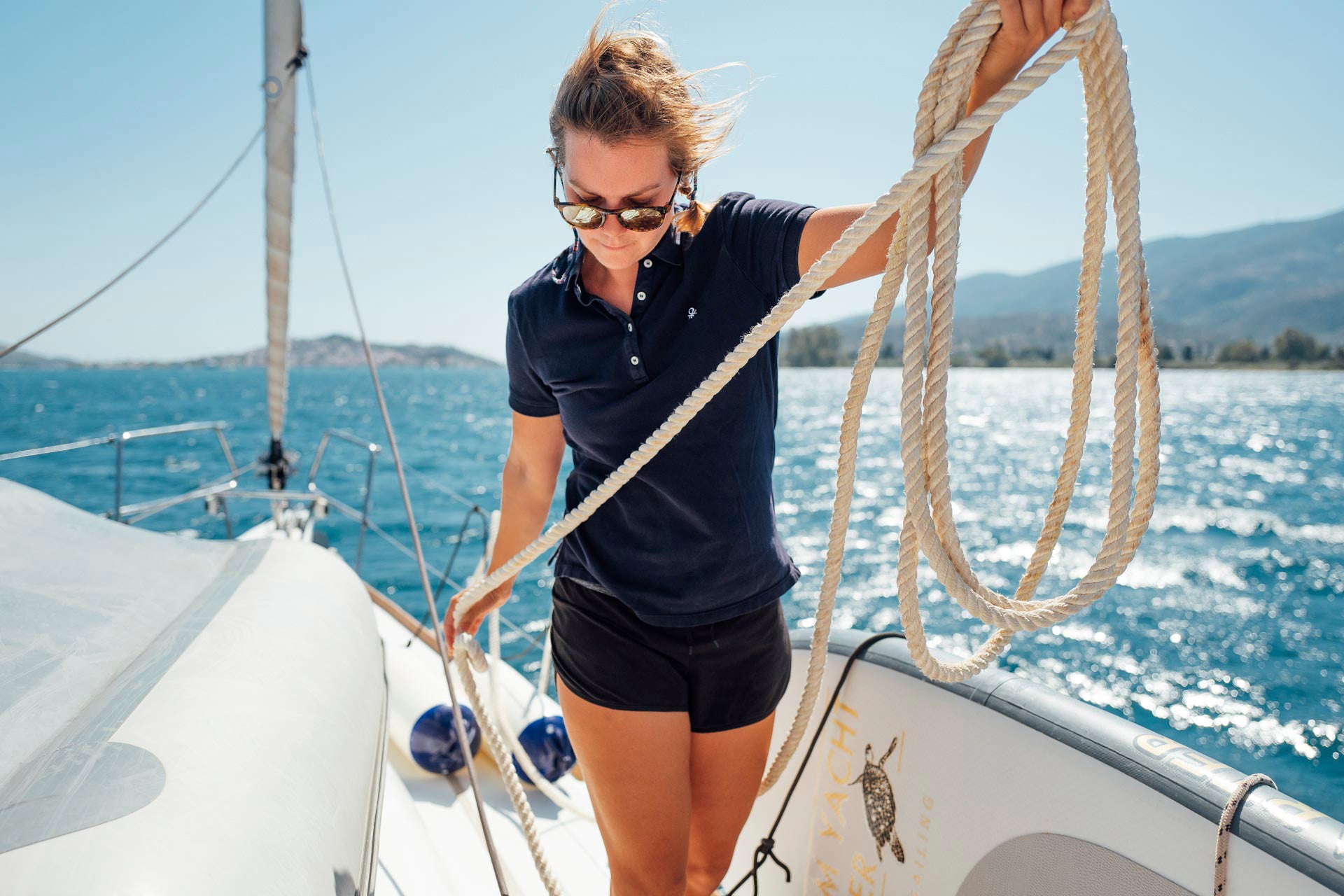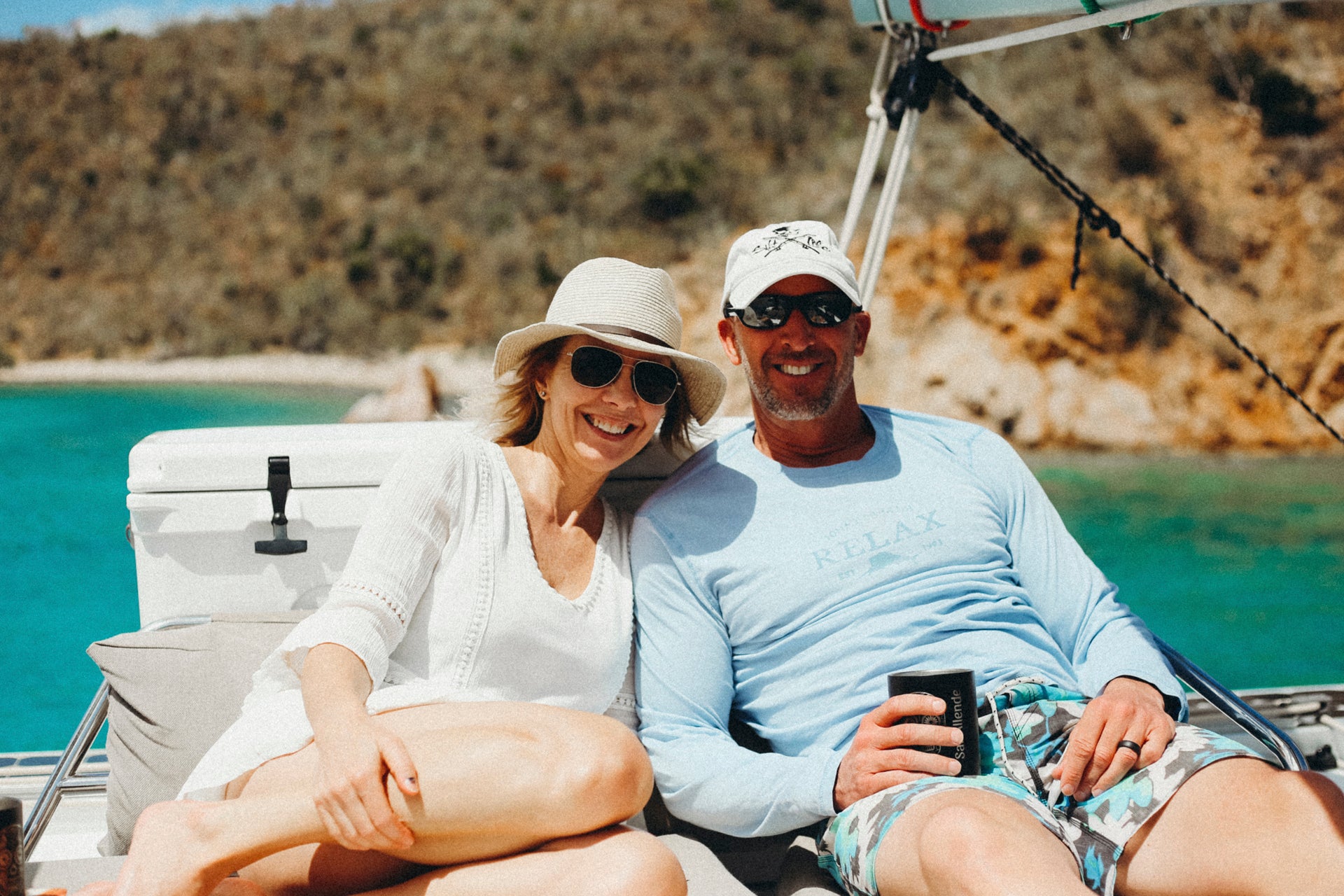 Advantages of our skippered charters
Vetted skippers: Professional sailing experience
Vast knowledge: Get the insider view on local culture
Trusted recommendations: Passion for the local area
Safety focused: Looking after you and your guests
Weather forecasting: Maximizing your vacation
How do I start planning my skippered charter?
Here's how to get started on planning your skippered charter:
Choose where you want to sail. Take a look at our wide choice of skippered yacht charter destinations
Choose your yacht. Decide if you want a catamaran, powercat or monohull from our skipper charter fleet
Set your budget. Adjust your yacht age, yacht size and time of year to suit what you want to spend. We would be happy to advise you on a choice to match your budget
Get a quote. We'll send you a full quote and explain what is included and what isn't included in your skipper charter quote.
We'll find you a skipper. Our skippers are handpicked for their expertise and friendly, easy-going personality
Pay your deposit. Once we have your deposit, your booking is confirmed and you can start planning your itinerary
Read our guide on how to charter a yacht.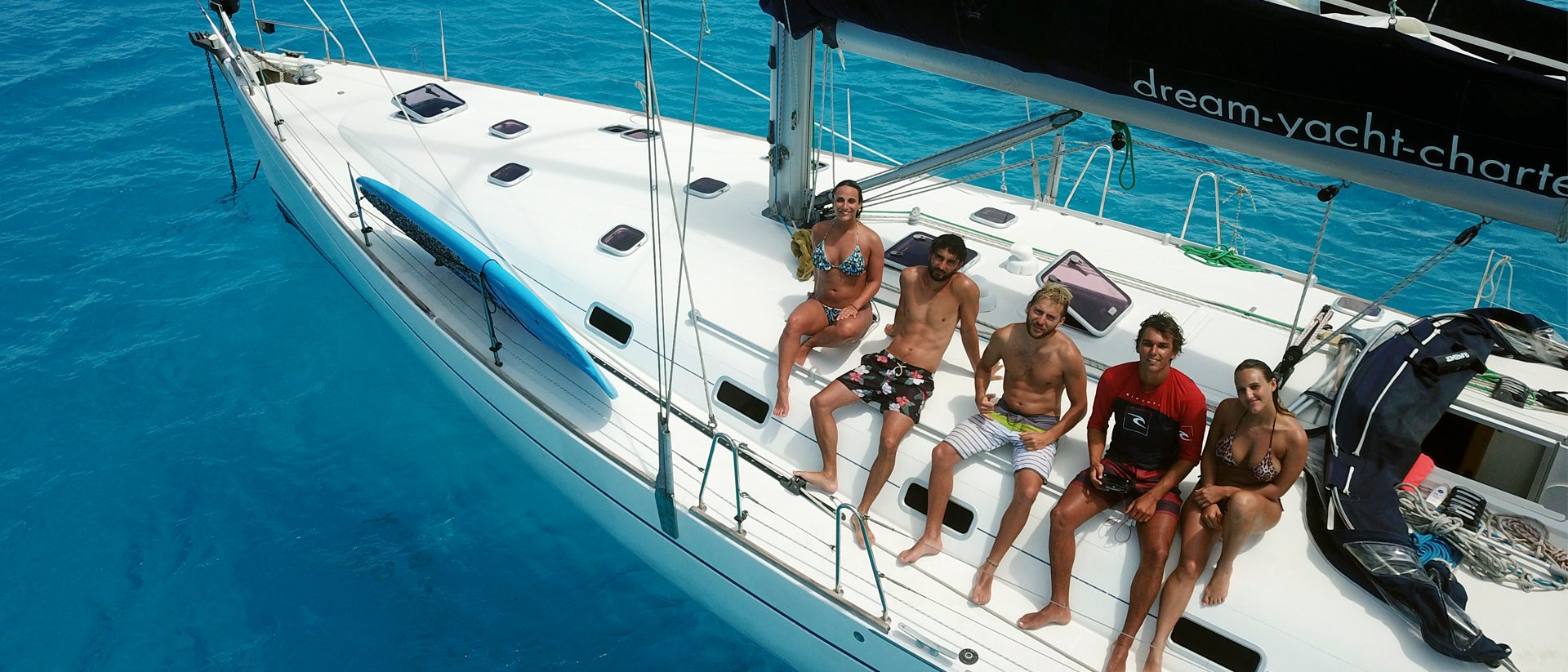 How to hire a skippered yacht
Hiring a yacht works in a similar way for skippered charters and bareboat rental. You need to take these steps to plan your skippered charter:
Choose your destination
Choose your yacht
We'll find you a skipper
Learn more about how to charter a yacht, or contact us for help.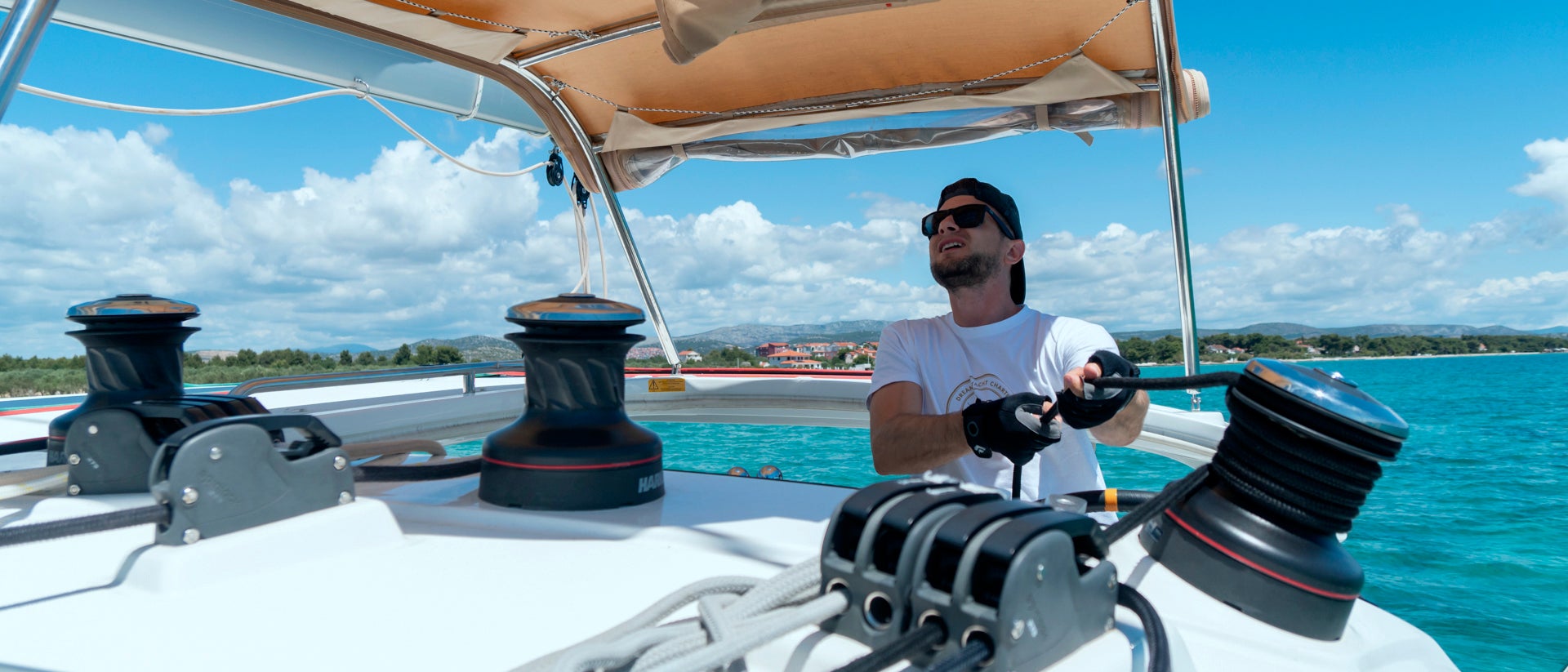 What is the difference between catamaran and monohulls?
If you're new to sailing, you can hire catamarans, power catamarans or monohulls. We also have a monocat, the Sun Loft 47.
We've many types of boat in our yacht charter fleet by cutting-edge yacht manufacturers. We constantly add to our fleet so you can hire the latest models and try out high tech features.
Catamaran rental
Our catamaran charters give flexibility and spacious common areas in the interior. Catamarans have two hulls and sit on the water. Their shallow draft means you can get up close to sandy beaches. The two-hull design gives a smooth sailing experience and their design means there is often more space, which is great for those sailing with children. The large windows let in plenty of light and you can relax on the spacious front deck and sunbathe.

Monohull vacations
You will really feel like you are sailing with a monohull charter. Feel your adrenaline pulse as you sail close to the water.
A monohull has a single hull, which offers a smoother and comfortable sail as the boat pushes through the ocean. Adventure lovers will enjoy the dynamic sail. Monohulls can turn tightly and you can feel the lean! Some layouts mean you can walk around the bed, so cabins can feel more spacious. Mooring fees can be lower for monohulls too.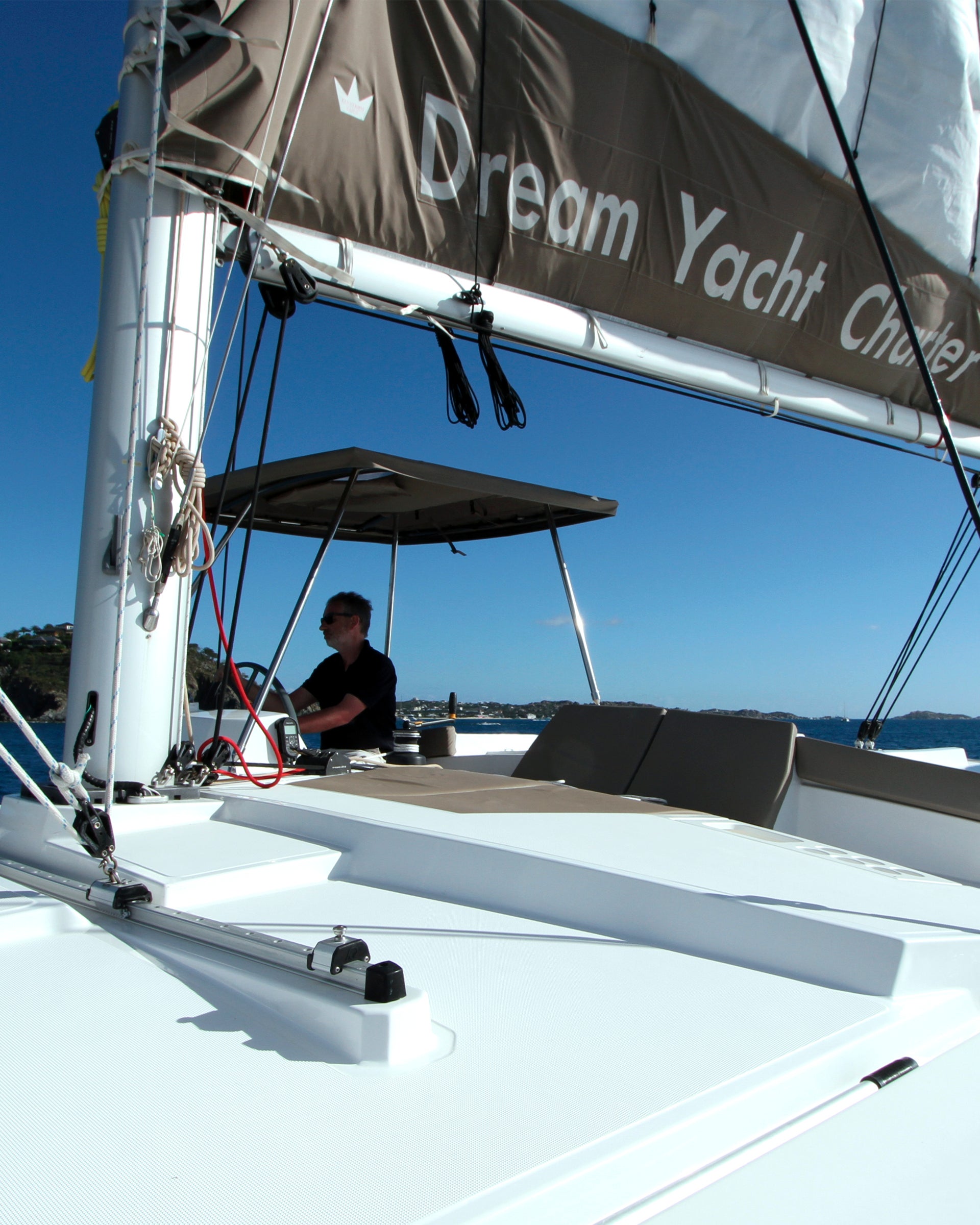 New to sailing?
Recharge, relax, remember. Embrace the flexibility of a captain only charter and explore from the water.
Being near water has a powerful impact on our brains, helping you unwind, feel happier and even more creative. For good reason, sailing has been an activity enjoyed by some of our greatest geniuses and creatives, from Einstein to Google's founders.
Choose your recharge destination from the widest choice in the world. Hop between exquisite islands, paddleboard mangrove creeks, swim remote coves and stroll deserted sandy beaches.
Sail the Caribbean in the British Virgin Islands, immerse yourself in a colorful underwater world in the Maldives or Tahiti, or meet the giant tortoises in the Seychelles.
Wherever you want to go, our skippered charters will help you make the most of your vacation time.
Sail the places you have always dreamed of with our skippered charter destinations.
New to sailing? Find out how to charter a yacht for a vacation.
What is a skippered yacht charter?
For our skippered charters, you are hiring a professional skipper to do the sailing for you, leaving you and your guests to enjoy a relaxing, hassle-free vacation. It is also known as a captain only charter.
You do not need sailing experience to hire a yacht with our skippered charters. It is easier to book and more affordable than you think. Get in touch, if there's too much choice and you need advice.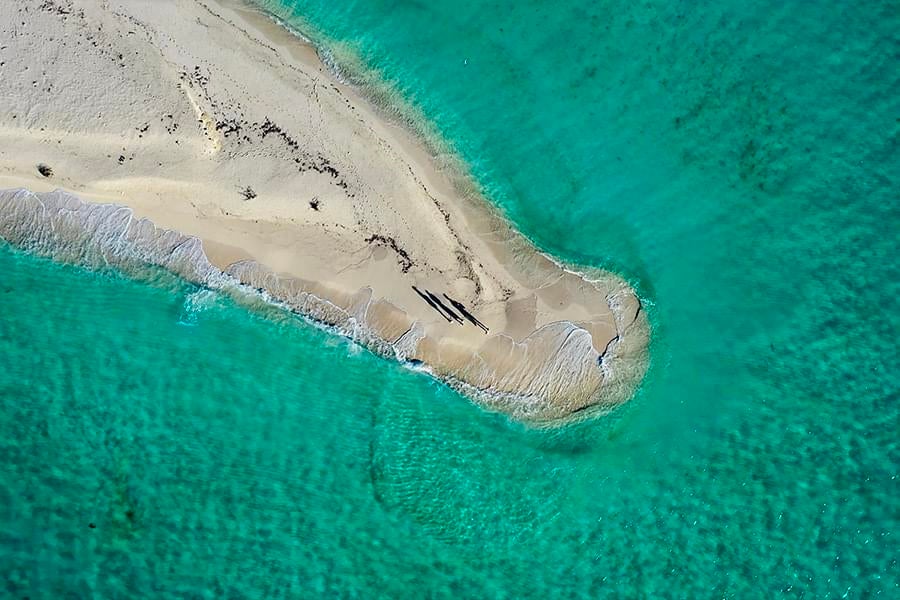 Do I need a skipper?
We aim to make sailing as inclusive as possible. Our skippered charters are perfect if you do not have sailing experience, the right bareboat certification or want to relax on holiday. Read our guide to bareboat charter certification to see if you are qualified for a bareboat charter.
Skippered charters suit many types of travelers and sailors, including:
Adventure lovers who want to explore destinations from the water but cannot sail. No longer do you have to see the same beach view from your hotel complex. We can help you find a yacht and skipper for you.
Sailors who want to relax with their friends and family rather than take the helm. Sometimes you just don't want to be in charge. While sailing is enjoyable for everyone else, it can be hard work for the skipper. A skippered charter removes this burden and gives the responsibility to an experienced professional.
Sailors who haven't the bareboat license certification for their chosen destination. Many destinations do not require a license but some do, particularly in the Mediterranean. If you do not have the right bareboat certification, you can still sail your destination with a skippered charter.
Sailors who want to explore a new destination and get comfortable with the cruising ground. Perhaps you've sailed for years and want to try a new destination that is known to have challenging wind systems or navigation. A skippered charter helps you to pick up advice and tips so you can sail next time.
New sailors who want to grow their confidence. If you've just started sailing and this is your first charter abroad, you may want to consider a skippered yacht charter. A skipper means you can relax and learn about sailing in other countries to grow your knowledge without pressure.
If you are an experienced sailor, check out our bareboat yacht charters.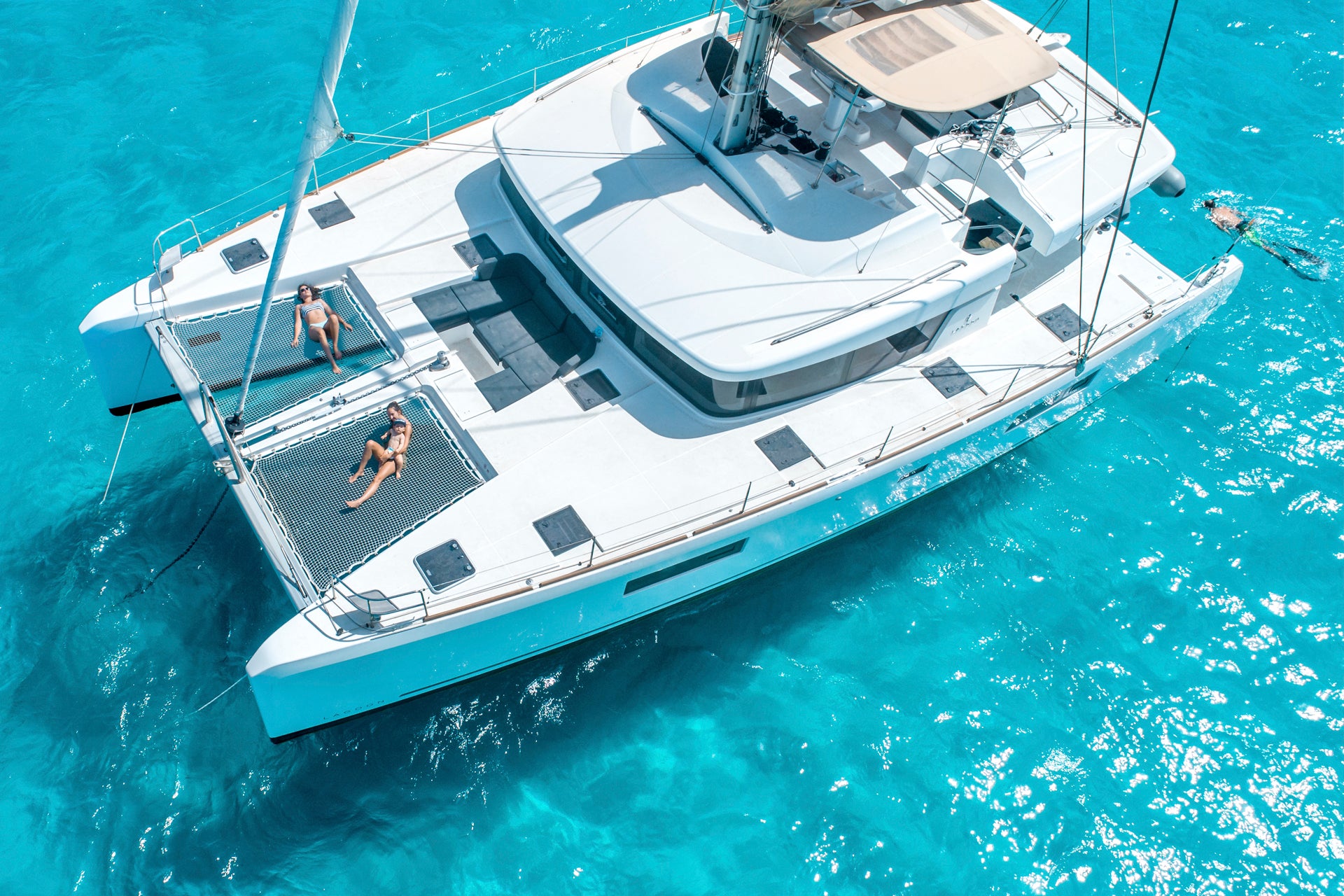 How to provision for a skippered charter?
To cater for a skippered charter, you can use our provisioning service if it is available at your destination. Check your chosen destination's base guide for more information.
You can shop yourself and fill your boat with your favorites or try local produce from nearby stores, markets and suppliers. Our destination base guides share the nearest supermarket location and opening hours.
How much does a bareboat charter cost?
You can tailor your yacht charter to make the most of your budget. We've listed some considerations that will make a difference to your bareboat charter cost.
Choose an older yacht – Our newest yachts are more expensive to charter than others in our fleet. As yachts get older they move to our economy fleet and offer the best value. You can sail wonderful older yachts and that will lower your charter price.
Sail in low season – Peak seasons are popular for good reason, yet the shoulder seasons can also provide pleasant climates and fewer crowds. Low season also has the advantage of being less expensive with more yachts available and cheaper flights.
Charter for longer – Most charters are for one or two weeks, but it is possible to secure additional discounts if you sail for more than three weeks.
Combine discounts – You can combine discounts to get up to 20% off if you book 180 days before departure, have booked with us before and book during a boat show. Take a look at our bareboat yacht charter special offers.
Mooring and marina fees – Your choice of destination makes a big difference to your overall bareboat charter cost. Some locations offer free or very low mooring fees if you buy a meal at the local restaurant. In others, you may need to pay marina fees, as well as fees for landing on islands, entering national parks or marine reserves.
Add ons for your charter – Water toys enable you to explore mangrove creeks, blue caves and lagoons. Add kayaks, paddle boards, inflatables, donuts and towable bananas to your charter. If you have the budget, add jet skis, water skis, subwings, waterslides and infinity pools with nets. Gadget lovers may want to add to SEABOBs or a Jet Lev, which allows you to hover and feel like you are flying.
Early boarding – Check in and depart on the same day.
Delivery sailing – Experienced sailors can help us get our fleet ready for the season by sailing boats to our network of bases. If you're flexible and have the right resume, this could suit you.
Can we join the ARC (Atlantic Rally for Cruisers)?
You can join the Atlantic Rally for Cruises and we have a limited number of yachts available for this. Special conditions apply, get in touch for more information.
When do I need to pay the balance?
You will need to pay a 30% deposit to confirm the booking and the balance is due 60 days prior to embarkation.
What payment is required?
You will need to pay a 30% deposit to confirm the reservation and the balance is due 60 days before boarding. Once a booking has been confirmed, offers and discounts cannot be applied retroactively.
Are there any limitations of where I can charter ?
There may be restrictions as a result of:
Insurance coverage
Crew licensing requirements
Civil unrest or war
Hazardous navigation conditions
Please discuss your plans with us and let us know if they change.
Get inspired!
Follow our customer's journeys & share your own amazing experiences on Instagram
What's new?
Stay up to date with news and events or get some inspiration for your next yacht charter and pick up useful tips by reading our latest blogs.
Go to Blog