Yacht Charter Guadeloupe
A Guadeloupe sailing charter is the ideal vacation for those looking to escape to the authentic, less-traveled Caribbean. And, as more than two-thirds of Guadeloupe is a nature reserve, it's also a great location for lovers of wildlife.
What's on this page
Highlights
Colourful carnivals & festivals

Hiking La Grande Soufrière

Jacques Cousteau Underwater Reserve
Sailing Guadeloupe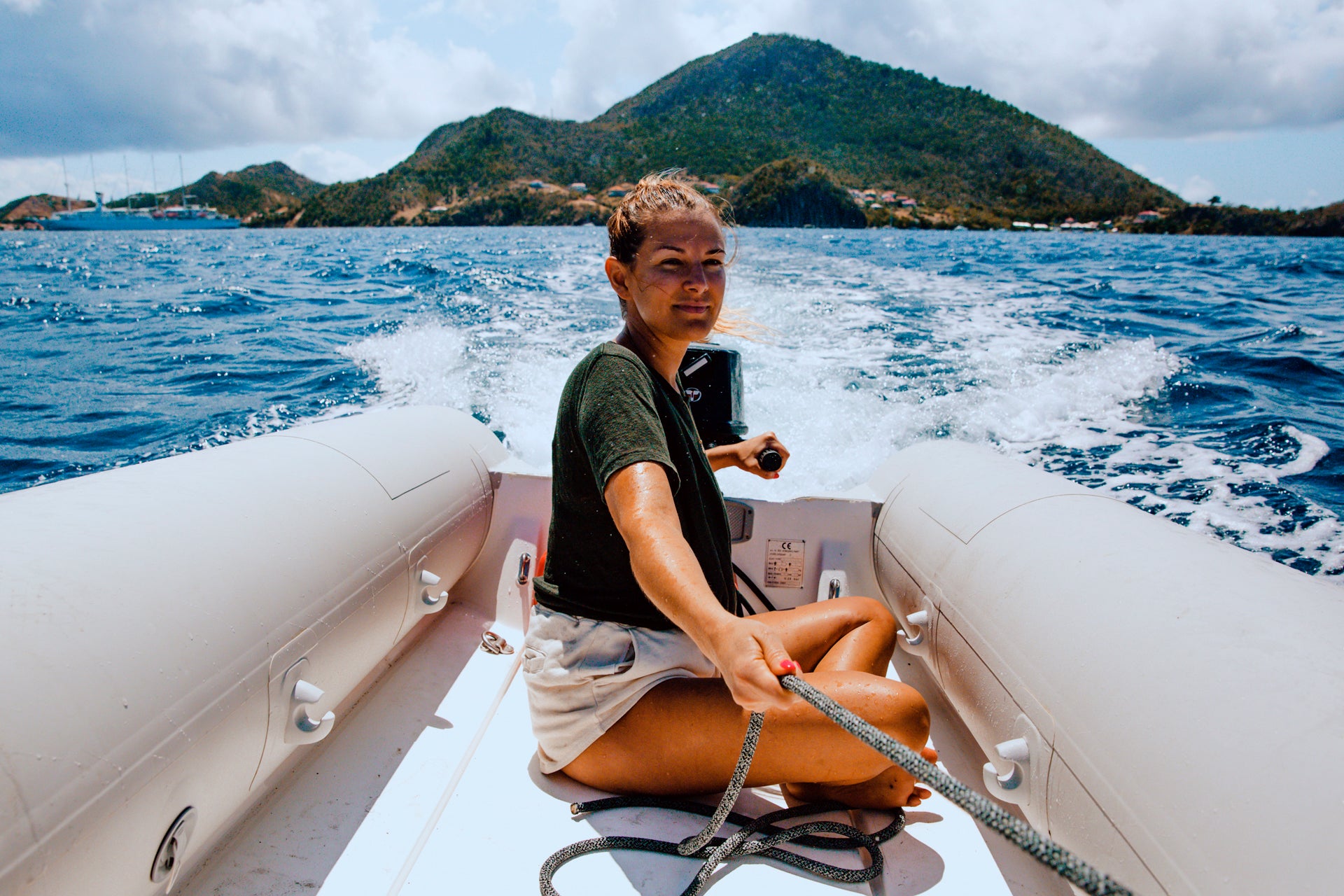 Sailing Guadeloupe's French archipelago offers the chance to discover small islands close to our base at Bas du Fort, such as Marie Galante and Les Saintes. If you want to sail further out, you can head north to Antigua or south to Dominica.
Eastern Guadeloupe, Grand-Terre, features Pointe-à-Pitre, the island's biggest city, while the less developed western Guadeloupe, Basse-Terre, is dominated by an impressive national park. A narrow channel called the Salt River separates these two halves of the island.
Make sure you get to swim in the refreshing pools of beautiful Crayfish waterfall while on your Guadeloupe sailing charter. Or sail south and visit the famous 350-foot Carbet Waterfalls.
Nearby is the island of Marie Galante, which offers fantastic snorkeling and scenic sugarcane fields. For anchorages, head to Les Saintes and take a stroll on Terre-de-Haut.
For marine life and colorful coral forests, head to Jacques Cousteau's Underwater Reserve, close to Pigeon Island. This underwater world is considered one of the best dive sites in the Windward Islands and is not to be missed if you're sailing Guadeloupe.
Things to do in Guadeloupe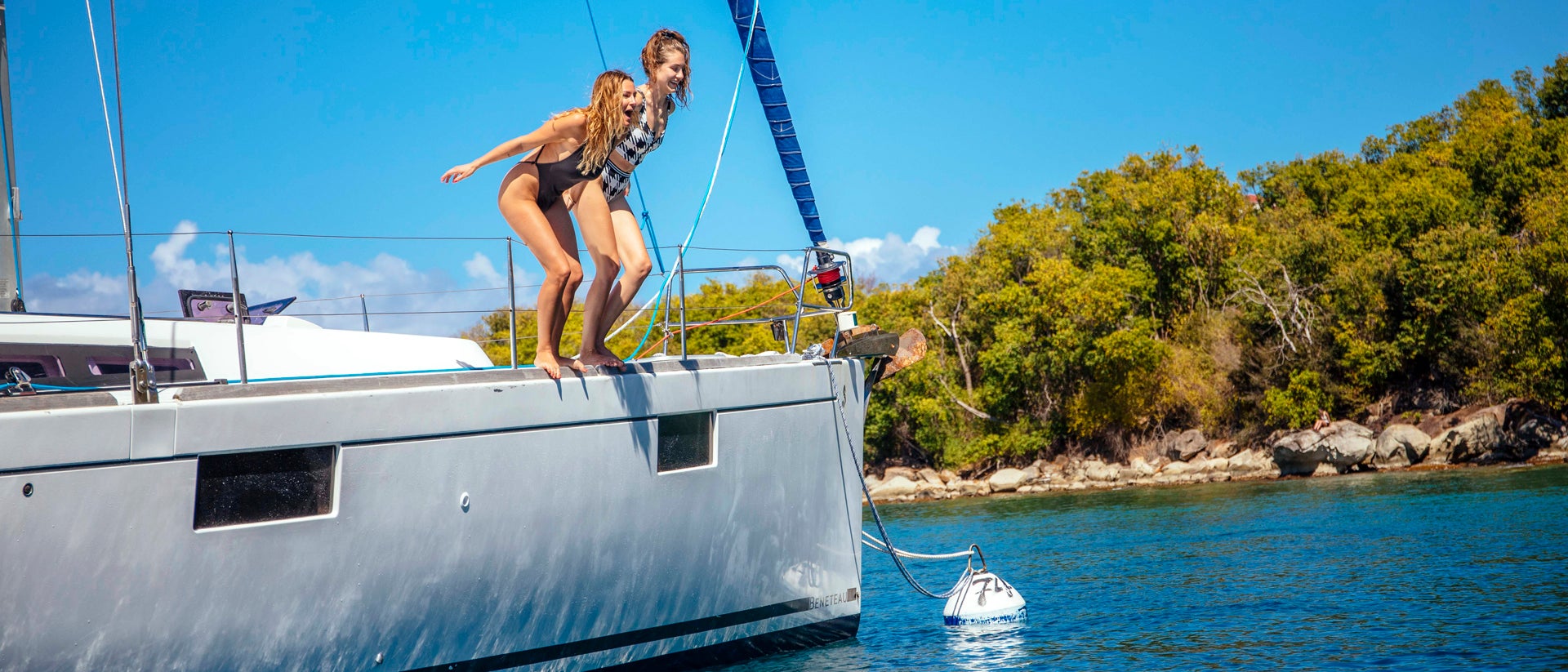 Sail the island of 100 windmills
A short sail will land you at the quaint, undeveloped island of Marie-Galante. The landscape includes sugarcane fields, rum distilleries and up to 100 old windmills, providing a scenic and peaceful stopover. Head to Saint Louis fishing village and snorkel with colorful fish.
See the beauty of Dominica
Don't miss the opportunity to see this rugged, mountainous island nation, known as the 'nature island', with its hot springs and tropical rainforests. It's one of our favorite things to do in Guadeloupe. We're sure it'll soon be one of yours too.
Enjoy the anchorages of Les Saintes
This group of tiny islands is reminiscent of St. Barts, with their red-tiled roofs and French culture. Spend the day exploring and sampling French cuisine at the many restaurants. Don't miss Fort Napoléon and Pompierre Beach on Terre-de-Haut.
Petite Terre Islands National Nature Reserve
There are so many things to do in Guadeloupe, but we'd definitely recommend sailing to this nearby nature reserve so you can delight in a natural Eden of flora and fauna. Most notable here is the Lesser Antillean Iguana, but you can often spot sea turtles too. Be sure to reserve a mooring in advance.
Snorkel at Cousteau Marine Park
Make for Pigeon Island while on your Guadeloupe yacht charter and explore the coral garden known as Reserve Cousteau. Captain Jacques-Yves Cousteau used this area for diving tests and you can see turtles, staghorn and elkhorn coral, and a wide variety of reef fish. You can even see a bronze statue of Cousteau 12m below the surface.
Weather insights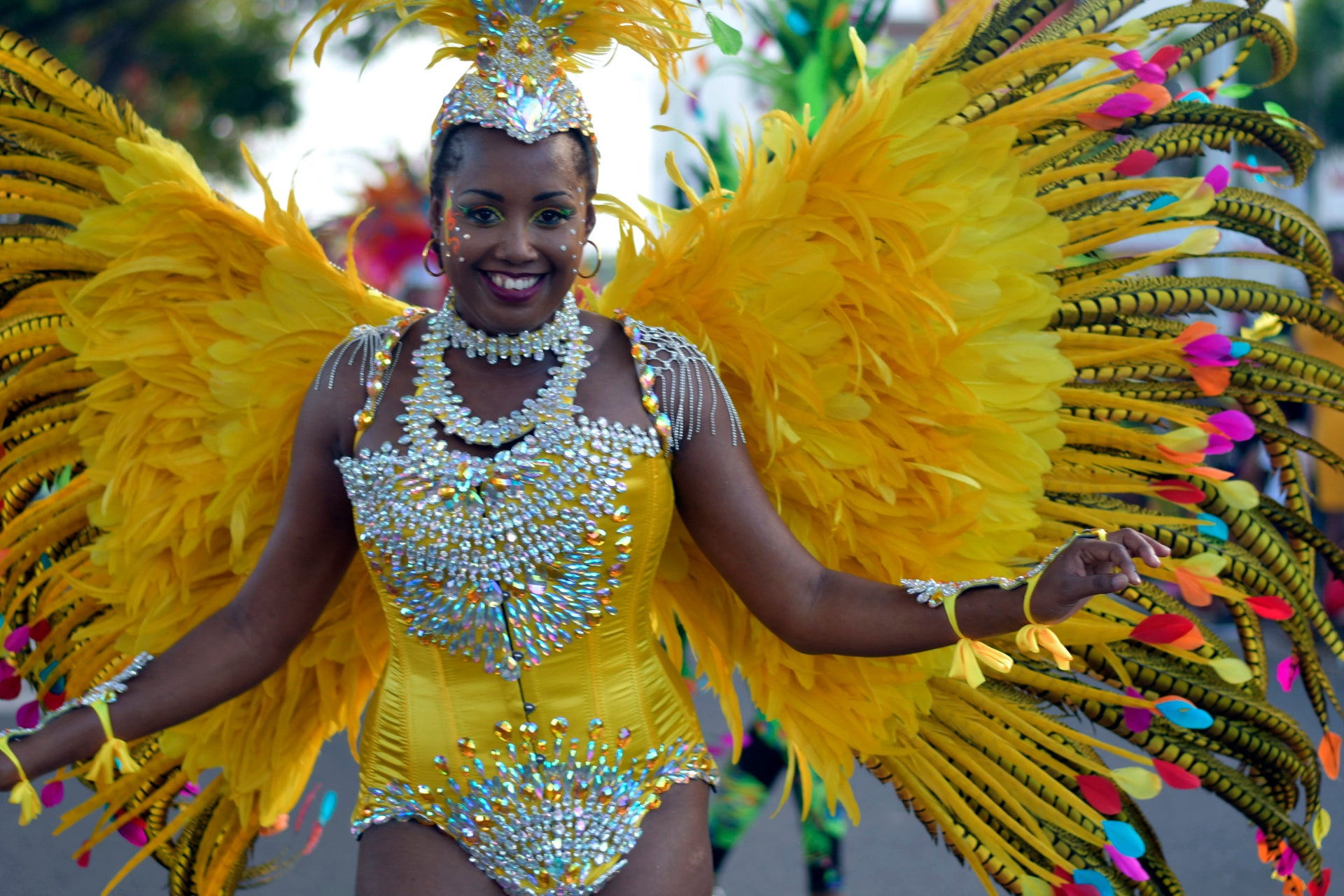 When is the best time to visit Guadeloupe?
The best time to visit Guadeloupe is between January and March, when the temperature and humidity ease and there is less rain. The dry season is between December and May, with the driest month in March.
Between December and April can be popular, but there is a risk of rain, while the May to October period is hot, humid and rainy.
The temperatures in Guadeloupe average 74ºF in winter and 87ºF in summer. Temperatures at night can drop, so make sure you pack a light jacket for your yacht charter in Guadeloupe.
What are the sailing conditions in Guadeloupe?
The sailing conditions for Guadeloupe yacht charters are typical of tropical climates, with a moderate northeasterly blowing steadily from January to April. In summer, the winds are lighter and more irregular, with increasing rain.
Moorings are available at Petite Terre, Les Saintes, and Portsmouth on Dominica. For Petite Terre, you have to reserve your mooring buoy in advance.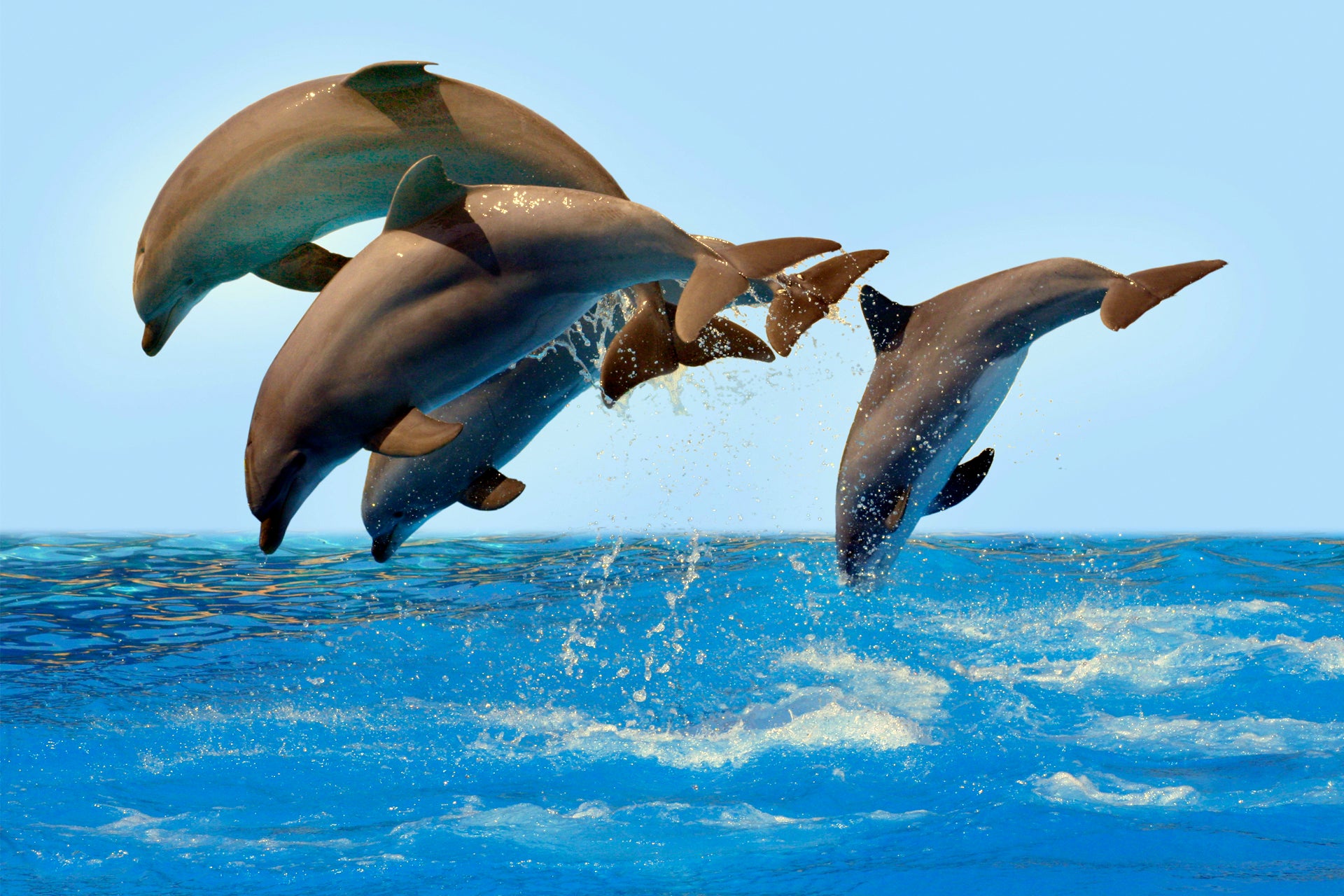 Sailing Guadeloupe with Dream Yacht Charter
Yacht charter Guadeloupe
Enjoy sailing this French archipelago and explore the coves and beaches on one of our cutting-edge catamarans or monohulls.
Skippered yacht charter Guadeloupe
You can enjoy sailing Guadeloupe even if you don't know how to sail. Hire a skipper to sail you and your guests.
Guadeloupe by the cabin charters
Discover Guadeloupe with our full board cabin cruises. Leave the planning, sailing and cooking to us and reserve your own private cabin and bathroom.
Guadeloupe crewed charters
Tailor the itinerary and menu to design the perfect Guadeloupe sailing vacation for you and your guests. Hire your own private luxury yacht and our captain and chef will look after you for the ultimate in luxury.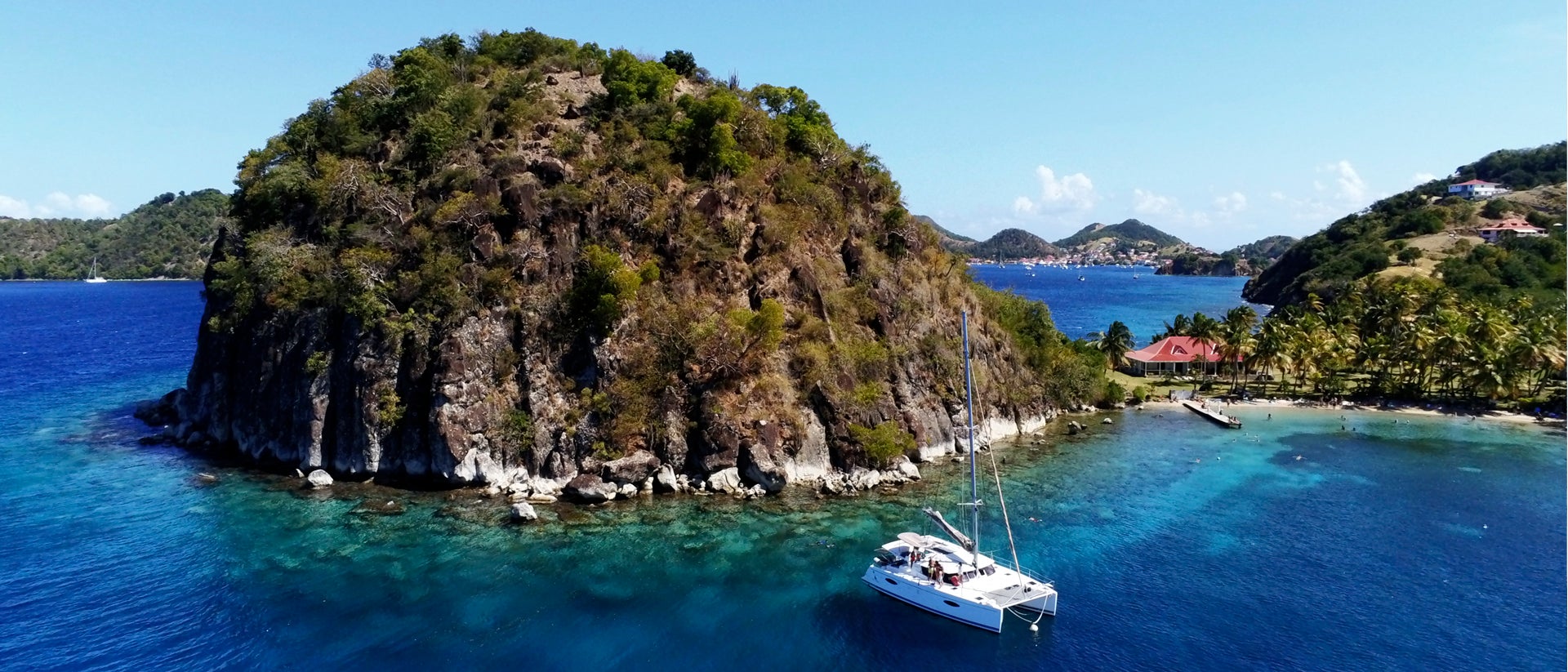 Guadeloupe sailing itinerary
Take a look at our Guadeloupe sailing vacation suggestions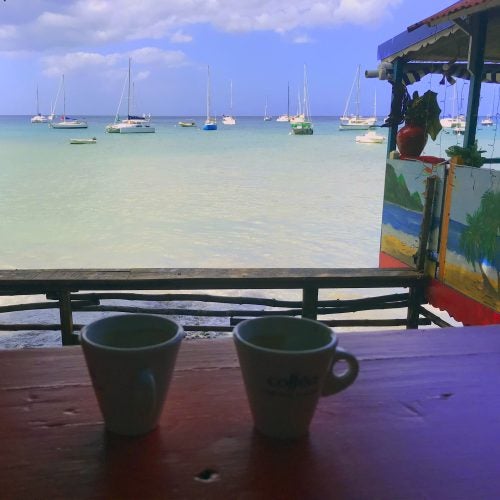 8-day itinerary Guadeloupe
Day 1
You'll find plenty of restaurants and bars with creole food, such as mahi mahi, and music at our base, Marina Bas Du Fort, which will entertain you for your first night.
Day 2
Sail to Marie Galante for your first experience of snorkeling in Guadeloupe. Be careful of the buoys and lobster pots, which the local fisherman have placed everywhere around the island.
Day 3
Explore Marie Galante and its beaches and anchorages.
Day 4
Head west to the archipelago of Les Saintes, where you can find a good number of anchorages in the natural harbor.
Day 5
Explore Les Saintes by scooter, bus, or on foot and don't miss Fort Napoleon and the beautiful beaches.
Day 6
Visit the Islet Gosier with its lush vegetation, surrounded by a large coral reef. The perfect spot for a swim and snorkel.
Day 7
Return to Marina Bas Du Fort in Guadeloupe, spending your final night in the marina.
Day 8
Marina Bas du Fort to disembark.
Useful information for yacht charters in Guadeloupe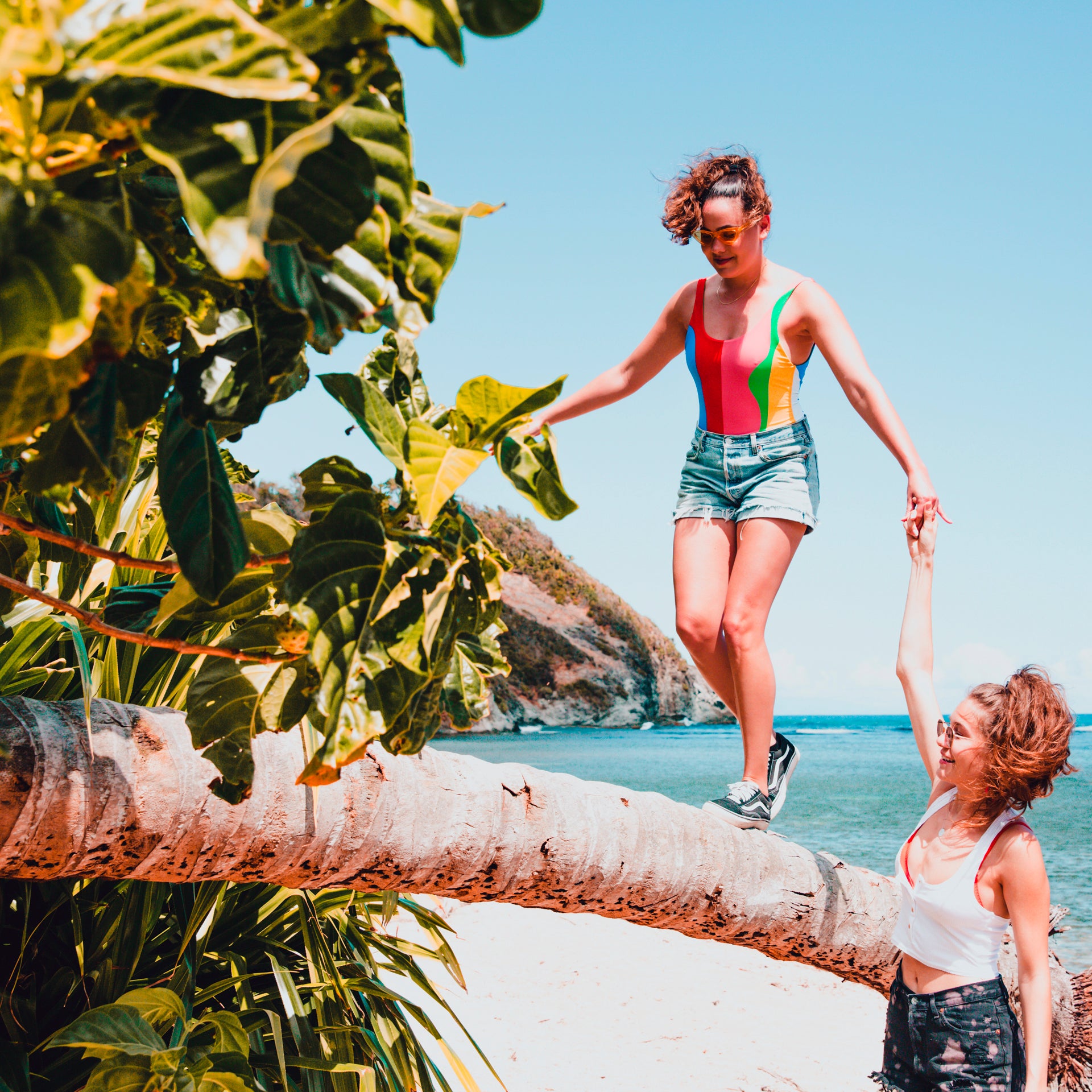 How do I get to Guadeloupe from the US?
You can get to Pointe-à-Pitre International Airport (PTP) via flights from many eastern US cities, including Miami (3 hours 35 minutes) and New York (4 hours 30 minutes) with American Airlines and Norwegian Air International. Many connecting flights are offered through neighboring islands, including Antigua, and St. Martin.
We can arrange airport transfers on request. The airport is a 30-minute taxi ride away from our base.
What language is spoken in Guadeloupe?
The language spoken in Guadeloupe is French.
What is the currency used in Guadeloupe?
The currency used in Guadeloupe and the French Lesser Antilles islands is the Euro, while it is the Eastern Caribbean Dollar for the other islands (St. Lucia and St. Vincent, etc).
What are the customs restrictions for Guadeloupe?
If you sail Guadeloupe, customs clearance is mandatory, except for Marie Galante, Les Saintes and Petite Terre. You can clear customs at our marina.
What documents do I need to sail Guadeloupe?
Talk to us to make sure you have the correct documents before you travel for your Guadeloupe sailing charter.
How do I get around Guadeloupe?
You can get around Guadeloupe via taxi, but they run on the meter and they can be expensive, especially after 9pm when a surcharge is added. If you want to travel by bus, be aware that most people will speak French or Creole. If you can't speak these languages, carry a map with you so you can show where you want to travel to.
What is the Wi-Fi like in Guadeloupe?
You'll find free Wi-Fi at the marina while on your Guadeloupe sailing charter. Getting online is easy, with plenty of Wi-Fi spots in restaurants and cafes, but you may find that speeds vary.
What regulations are there in Guadeloupe?
There is no night sailing permitted in Guadeloupe.
Where can I find weather forecasts in Guadeloupe?
You can find Guadeloupe weather forecasts on the MeteoFrance or WindGuru websites.
What provisioning is there in Guadeloupe?
There are plenty of choices for provisioning in Guadeloupe. Please refer to the base guide.
What baggage can I take on my Guadeloupe sailing vacation?
Please only take soft bags on your Guadeloupe sailing charter, as suitcases are too cumbersome on board.
What is the electrical current in Guadeloupe?
The electrical current in Guadeloupe is 220V – 50Hz (power sockets are C, D and E type).
What is the dialing code for Guadeloupe?
The dialing code for Guadeloupe is +1 590.
Why should I book with Dream Yacht Charter?
Dream Yacht Charter is now the world's leading yacht charter company and offers you:
A diverse fleet of yachts with a wide variety of models and manufacturers to suit every type of sailor.
We have +60 exciting destinations and we're a pioneer in finding new sailing grounds.
You can be assured of our commitment to customer service excellence.
You'll receive a warm and friendly welcome from our base teams who will share regional tips, recommendations and advice.
We're a trusted seller of new and used boats and an innovator in charter management options – sailing is our business.
What licenses do I need to hire a yacht and sail myself?
The skipper of a yacht has primary responsibility for the safety of the crew and yacht at all times. Many destinations require just relevant experience demonstrated by a sailing resume.
To charter in the Mediterranean, it is mandatory that you hold a sailing license recognized by the local port authorities for bareboat charters in Italy, Greece, Croatia, Spain, Malta, Montenegro and Turkey. Other destinations that require a license include Madagascar, Seychelles, Thailand, Brazil and Sweden. For Belize, the port authority will issue a certificate of competency and an application is made on arrival.
You must take your proof of competency and original certificate with you on your charter. We advise you to contact our team about your qualifications and the destination requirements before booking.
By accepting the yacht contract you are confirming that you and/or members of your crew are capable and competent to sail the yacht in the conditions and cruising area of charter. We reserve the right not to hand over the yacht if, after inspection, it is the opinion that the charterer is not, or may not be competent to be in charge of the vessel.
What is a skippered yacht charter?
A skippered yacht charter is when you rent one of our boats for you and your guests and a professional skipper sails it for you. No sailing experience is needed.
You will need to choose a yacht with a cabin for your skipper to sleep in as they are responsible for your yacht for the duration of your charter. We will find the skipper for you once you have found your perfect destination and yacht.
You will need to pay for your skipper's food. You can invite the skipper to dine with you on board or out at a local restaurant.
Get inspired! #MyDreamYacht
Follow our customer's journeys & share your own amazing experiences on Instagram
What's new?
Stay up to date with news and events or get some inspiration for your next yacht charter and pick up useful tips by reading our latest blogs.
Go to Blog