The expansive coasts of the Mediterranean are a must-see for any sailing enthusiast, especially if you enjoy delectable dishes, crystal-clear waters and a warm sunny climate. Italy is the glittering jewel of the Med, but with so many alluring cruising grounds to choose from, it can be hard to know where to begin your yacht charter in Italy.
In this blog, we're taking a deep dive into the best places to visit on your yacht charter in Italy to help you decide. Keep reading to discover everything you need to know for your sailing adventures ahead!
The best places to visit on your yacht charter in Italy
If you're looking for a holiday destination that has it all, you can't go wrong with Italy's stunning coastline. Naples, Sardinia and Sicily are the top 3 places to visit in Italy by boat, each offering a plethora of experiences you'll never forget.
Let's take a look at what these unique destinations have in store during a yacht charter in Italy.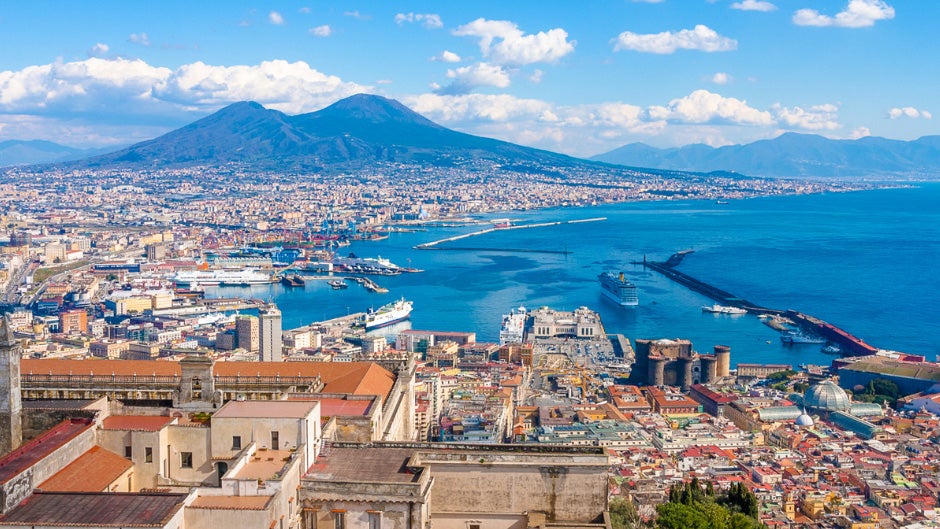 Naples yacht charter
Naples is the largest urban center in southern Italy, so it's no surprise that millions flock to Campania's regional capital each year. As a UNESCO World Heritage Site, the historic city is famed for its fascinating archeology, including sites such as Pompeii and Herculaneum. Visiting nature reserves, sampling mouth-watering Mediterranean cuisine, and indulging in the living history of ancient civilizations are all part of the Naples experience.
Endless island explorations
Beginning from our charter base in Marina Sud Cantieri in Pozzuoli, visitors can explore the Amalfi Coast, sailing the historic coastline and island hopping for a sun-soaked new adventure each day. The nearby islands of Procida, Ischia, and Capri are a must for your Naples charter, as is the 'Grotta Azzurra' or blue cave, accessible only by rowboat where the sunlight creates a dazzling brilliant blue display.
World-renowned cuisine
While Naples is recognized as being the originating home of pizza, its selection of food has plenty more to offer. While enjoying a yacht charter in Italy, travellers will get to experience Neapolitan cuisine like never before. From Minestrone Napoletano to Campania's infamous Mozzarella di Bufala, your menu in Naples is bound to be steeped in as much history as the city itself.
Relaxation from start to finish
Naples is one of the top 3 places to visit in Italy by boat for good reason. Its international airport connections and multitude of transport options make Naples easy to access from many European cities and various locations around the world. Combine that with year-round sailing, excellent marina facilities and stunning natural scenery wherever you look, and Naples is a nearly irresistible Italy yacht charter option.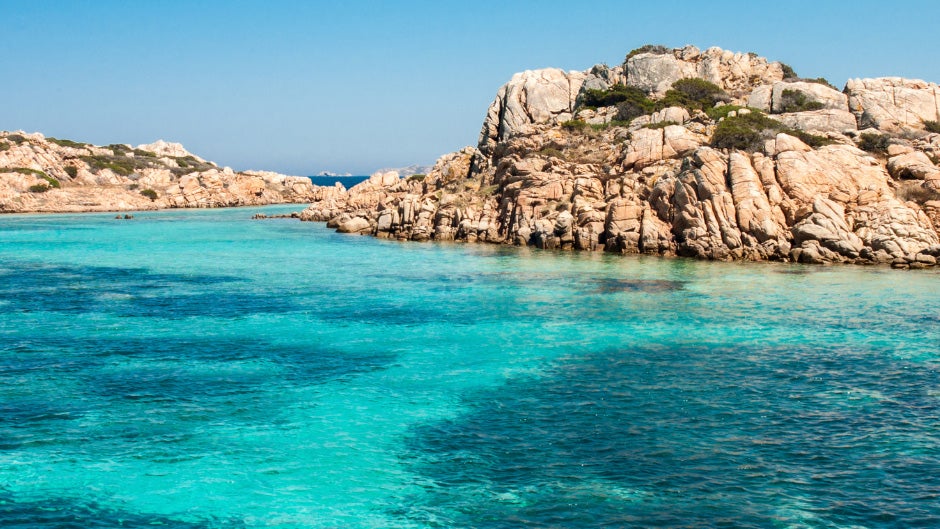 Sardinia sailing holiday
If you're seeking the ultimate cruising destination, packed out with secluded beaches, sparkling turquoise-emerald waters, chic ports and lively nightlife, Sardinia is the place to be. The island is situated off Italy's awe-inspiring west coast in the Tyrrhenian Sea, perfect for a yacht charter in Italy. Begin your adventure from our Dream Yacht base in Olbia on the north-east coast, and embark on a sailing trip to the Maddalena Archipelago and the glamorous Costa Smeralda. During a visit to the island, guests can tick off Sardinia's most coveted sailing areas, including Caprera and Cala Spalmatore Beach. You can even experience some history while you're there by swinging by the giant archeological tombs in Li Lolghi.
Sunsets like you've never seen them before
The world-famous Emerald Coast is a must-experience location during your visit to Sardinia, continuing its role as a magnet for billionaires across the globe. At the Maddalena Archipelago National Park and Marine Reserve, discover untouched beaches and scenic coves. Here, you'll have the chance to swim, snorkel and witness breathtaking sunsets in the solitude of these largely uninhabited islands.
Luxury shopping and dining
There's a reason why some of the world's wealthiest travellers gather in Sardinia every summer. While the sights, experiences and scenic vistas are incredible, the shopping and dining opportunities give them a run for their money. Hop off your Italy yacht charter and enjoy boutique shopping in the super-exclusive ports of Porto Cervo and Porto Rotondo. Once you're done spotting the famous faces you're bound to encounter, you'll have the chance to explore a wide choice of dining options on the island. From local trattoria and seafood galore, to some of the finest dining experiences in the world, Sardinian cuisine never disappoints.
Exclusivity exemplified
For those seeking exclusivity and the glamorous trip of a lifetime, Sardinia ticks all of the boxes. The island comes alive during the superyacht season, combining the uninhibited relaxation of the day with unmissable nightlife opportunities.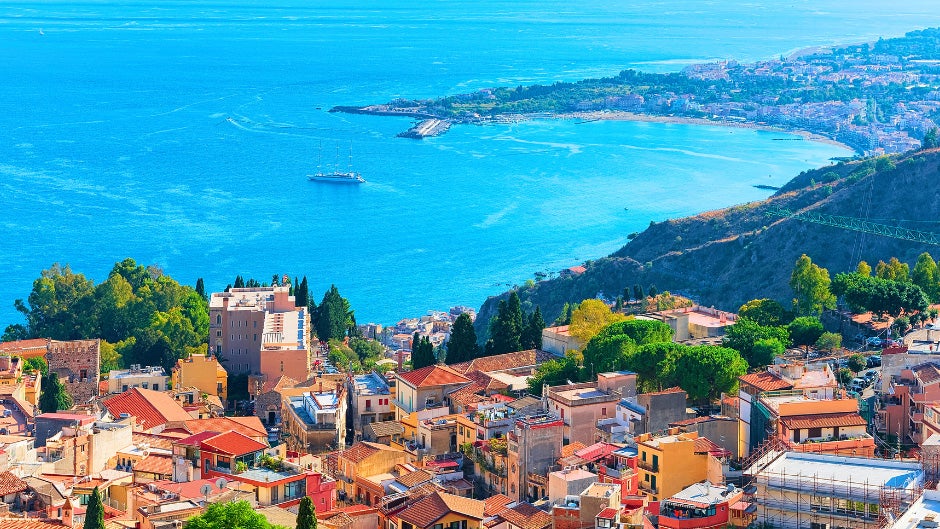 Sicily sailing yacht charter
If you're longing to sail the Mediterranean with a yacht charter in Italy, Sicily is a remarkable spot well worth exploring. Possibly the most diverse in attractions out of any Italian region, Sicily has lots to offer – sleepy seaside towns, impressive scenery, smoldering volcanoes and luxury shopping.
Unforgettable island hopping
Out of the best places to go in Italy, Sicily deserves a place at the top of the leaderboard. Beginning in the quaint town of Portorosa, travelers will immediately feel immersed in the region. Just a 15-mile sail away, discover the historic beauty of the seven unique Aeolian Islands, including Lipari, Vulcano, Salina and Stromboli, home to an active volcano.
Experience Italy's cultural delights
Sicily boasts a combination of cultural experiences to anyone visiting the region, especially favoured by those with a penchant for history. Spend hot summer days swimming in the Med, then fill up on the finest Sicilian cuisine around. For some intellectual stimulation, guests can discover the region's scattered Roman ruins, plus the early 14th century town of Agrigento. After a trip to Palermo's eclectic market town, you'll be ready for a relaxing rest back on your yacht, awaiting your arrival at the shoreline.
Stunning natural beauty
As well as the cultural expeditions in store, Sicily's scenery shouldn't be underestimated. From the wonders of Etna and Stromboli to the impossibly-clear waters of Panarea, you're guaranteed the time of your life in this unique part of the world.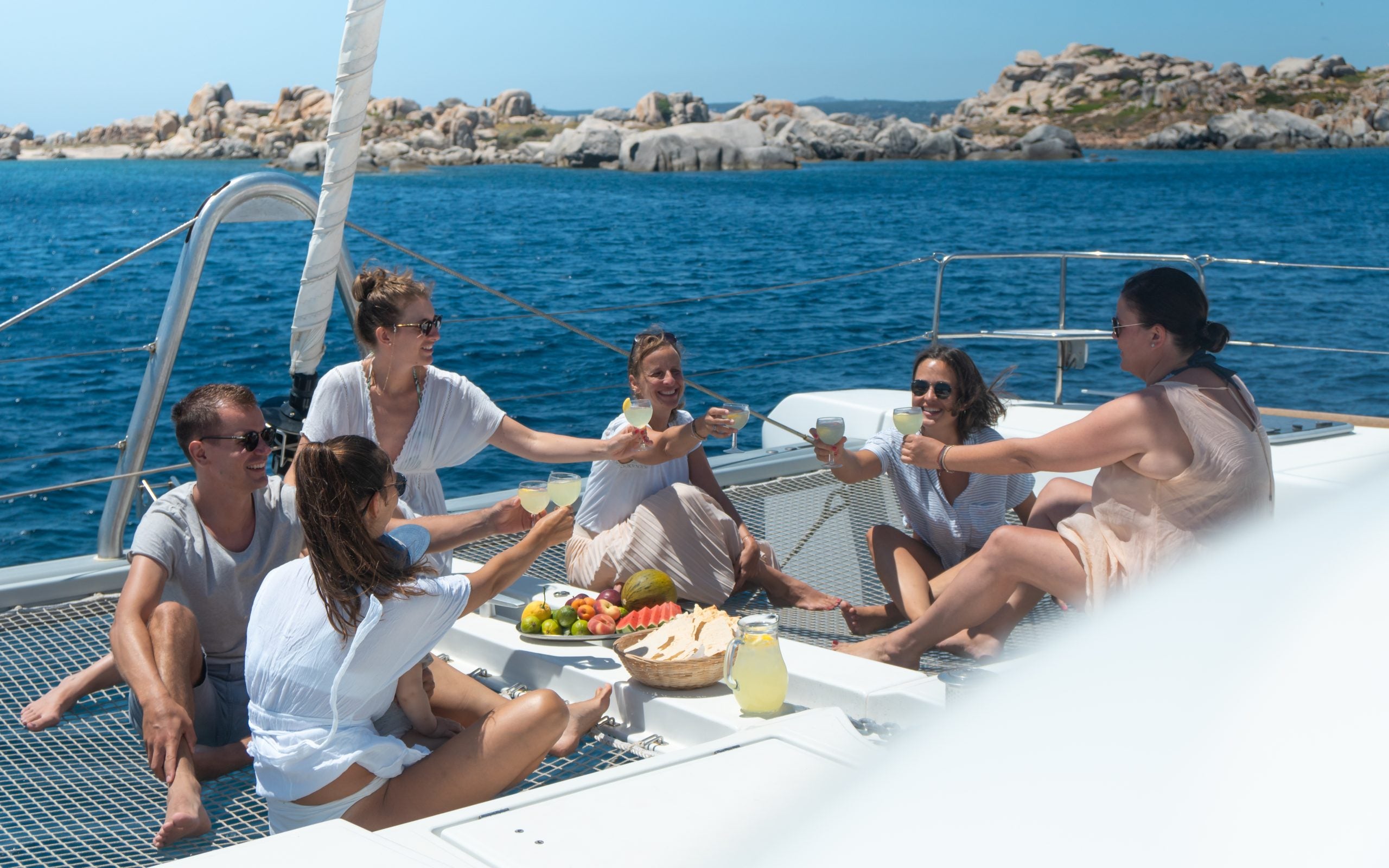 Naples, Sardinia or Sicily – which Italy yacht charter is right for you?
Naples, Sardinia and Sicily are some of the best places to go in Italy, but which is best suited to your sailing holiday vision? The truth is, they're all show-stopping destinations – and it really does depend on your individual preferences and interests.
Here are some important factors to consider when planning your yacht charter in Italy.
Interests
What makes a trip memorable for you and your fellow travellers? If you're keen to experience an array of authentic cuisine, historical architecture and archeological sites, Naples may be your preferred option. If a life of luxury matters more, defined by secluded beaches and exclusive dining options, Sardinia is right for you. If you're seeking a combination of culture, adventure and island hopping, Sicily may be the ultimate spot for your yacht charter in Italy.
Budget for an Italy sailing holiday
While each of these Mediterranean hotspots promise plenty of bang for your buck, budget can be an aspect to consider during the holiday planning process.
As a popular spot for A-listers and multimillionaires, Sardinia is the most expensive of the three if you plan to take advantage of the fine dining and shopping opportunities. That said, there are plenty of pristine anchorages for enjoying onboard meals.
Due to its convenient location, Naples is often a more affordable option, though the sights and experiences on offer are just as magnificent as anywhere else in the region. The city itself is less expensive to explore than destinations like Rome or Florence, and the perks of an Italy yacht charter means your accommodation is already covered.
The most affordable of the three destinations is Sicily, packed out with free cultural experiences, popular beaches and all the delicious local cuisine you can get your hands on. There's lots to pack into a trip when you're in Sicily, but you'll find your budget stretches a bit further.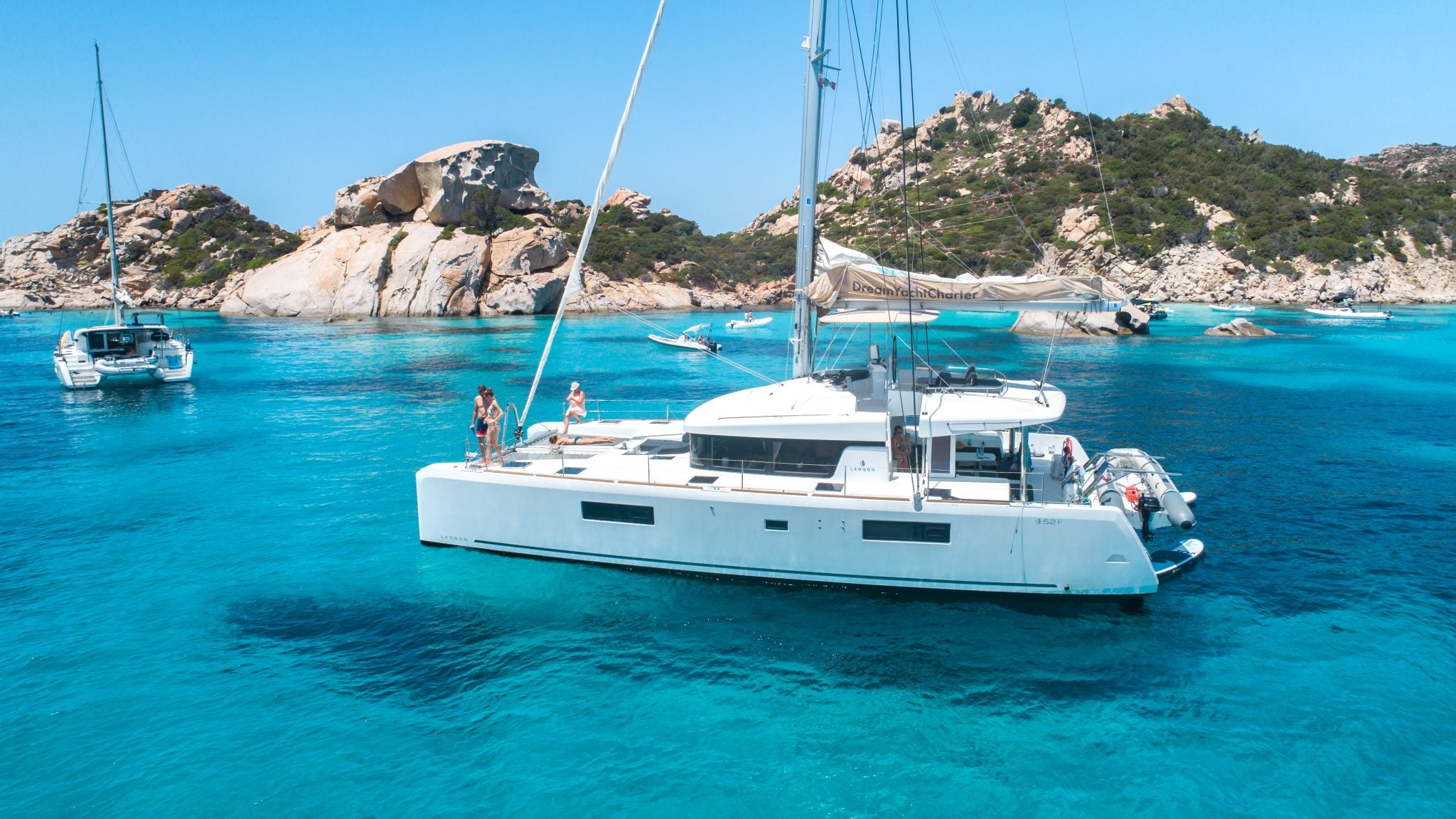 Yacht charter types in Italy's top locations
While planning your Italy yacht charter, keep in mind that the type of charter you're looking for can impact your choice of destination.
Take a look at the charter types available at Dream Yacht, to help you make the best choice for your trip:
Ready to go sailing in Italy?
Whether you're looking for adventure, relaxation or cultural stimulation, Naples, Sardinia and Sicily are definitely some of the best places to visit in Italy.
Summer is the warmest and most popular season to visit all 3 of these locations, especially if you decide a yacht charter in Italy is the best option for your trip. If you're eager to visit when the crowds are at their lowest while still enjoying great sailing weather, visiting in mid-spring or early-fall can be an excellent choice.
Regardless of which location you decide on, one thing is certain: you're guaranteed a holiday you'll never forget.
–––––––––––––––––––––––––––––––
Get ready for the Italy sailing vacation of a lifetime and experience Italy in a magical way that's only possible by yacht. Get in touch with a yacht charter planner today!