What are the best islands to visit in the Caribbean?
Pristine beaches, crystal-clear waters, and horizons that stretch for miles – it's no surprise that the Caribbean is a dream vacation destination for many. But when it comes down to actually planning a trip, it's easy to be overwhelmed by choice.
The Caribbean region is home to over a dozen beautiful islands, each with their own unique character and qualities. So to help you choose the destination that's right for you, we've rounded up our favorite of the bunch. Keep reading to discover the best islands to visit in the Caribbean for food, drink, adventure and more.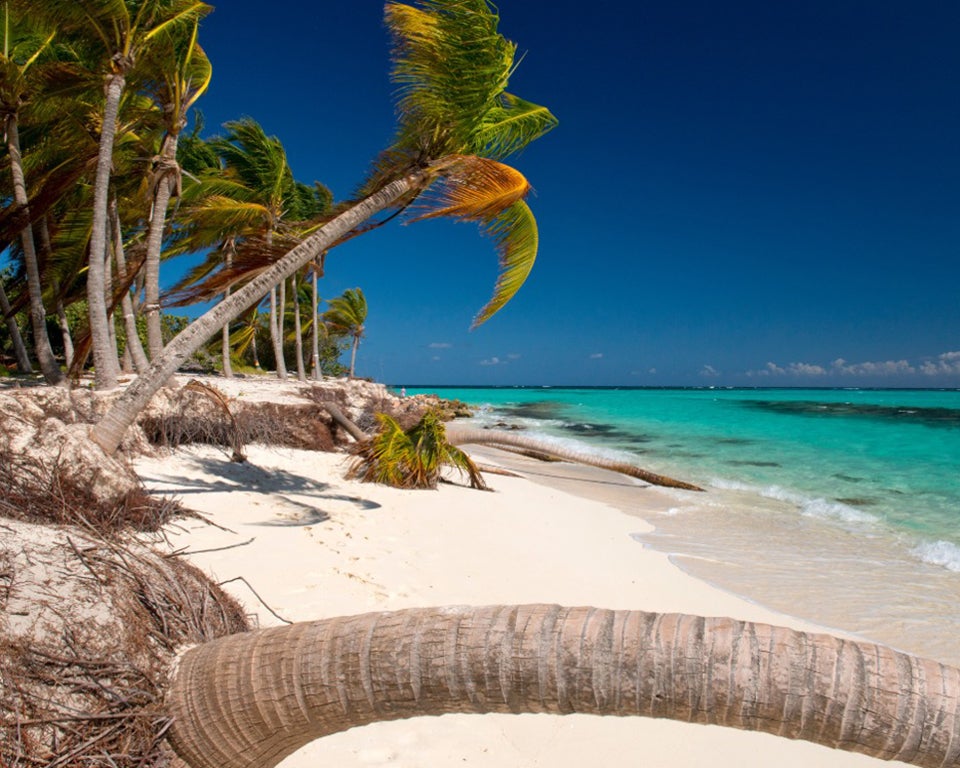 Anguilla
Anguilla is pretty much the dictionary definition of a tropical paradise, and one of the lesser-known of the best islands to visit in the Caribbean. Located in the Eastern Caribbean, the island packs 33 of the world's best beaches into its relatively tiny area (it measures just 35 square miles). Many travelers choose to explore Anguilla from a base on the island of St. Martin (it takes just 25 minutes to travel between the two by ferry).
The island is known for being a laid-back yet high-end destination, and you'll find plenty of luxury hotels and villas ashore. It's also renowned for its culinary scene, with Lonely Planet dubbing Anguilla 'the Caribbean's undisputed capital of cuisine. Enjoy upscale beachside dining or quick bite beach shacks and everything in between. Walk the beach at Road Bay and discover quaint eateries and bars – and no visit is complete without a stop at the famed Elvis' Beach Bar for afternoon cocktails, dancing and music.
Want to live the Caribbean dream with a yacht vacation taking in Anguilla and the Eastern Caribbean? Dream Yacht Worldwide offers a range of options for charters from Anse Marcel Marina on St Martin, including skippered, bareboat, cabin cruises and more.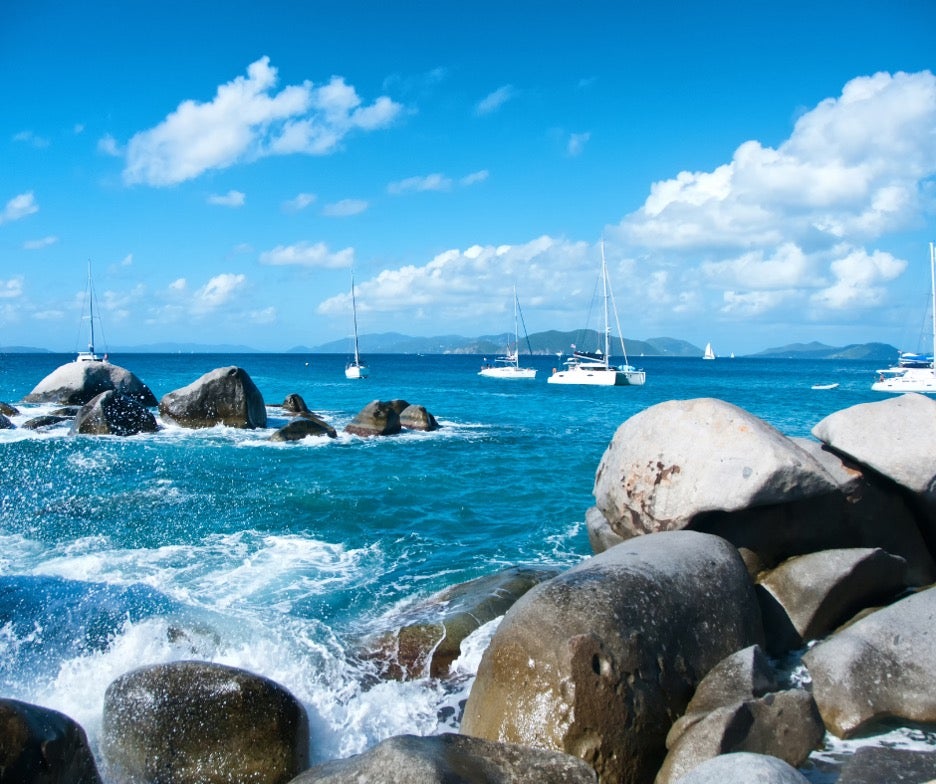 Virgin Gorda
Virgin Gorda is the third-largest of the British Virgin Islands. It draws vacationers from across the world with its pristine scenery and spectacular geology, particularly the formations known as 'The Baths' at the southwestern tip of the island. This is where enormous granite boulders form scenic grottoes and coves for visitors to explore, and where adventurous types can embark on memorable hikes with panoramic views.
Virgin Gorda and the BVI are also a magnet for thrillseekers, with a vast array of opportunities for watersports enthusiasts. From surfing to kayaking, paddleboarding to flyboarding, there's no shortage of activities that let you make the most of the stunning waters around the island.
The BVI and Virgin Gorda are also known as world-class sailing destinations, and an ideal choice for first-time yacht charter vacationers with gentle breezes and short cruising distances.
You'll find bars, cafés and restaurants dotted all around Virgin Gorda, but the island's main hub is Spanish Town (also known as Valley). This laid-back town features plenty of options, from grabbing a lazy coffee at a bakery to treating yourself to fine dining by candlelight.
If you're looking for a vacation that combines tranquil beach days with opportunities for water adventure and sailing, Virgin Gorda is one of the best islands to visit in the Caribbean for both.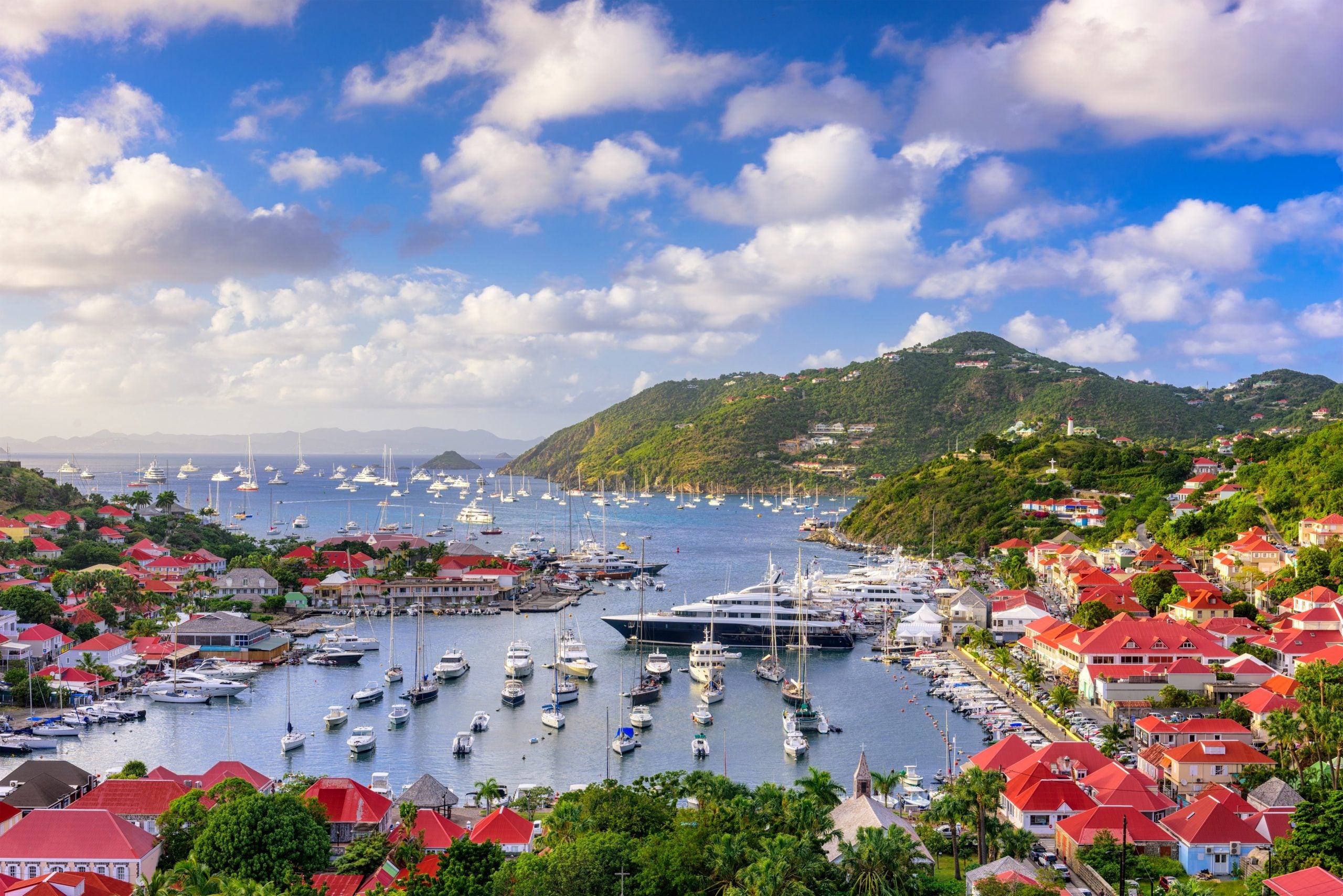 St Barts
St Barts has earned its reputation as one of the world's most desirable locations, with everyone from the Kardashians to Beyoncé making it their vacation spot of choice. It's one of the best islands to visit in the Caribbean for celebrity-spotting and living the high life on vacation.
Officially named Saint Barthélemy, this tiny island is recommended for those travelers looking for a seriously luxe experience. It's a popular choice for both American and European tourists escaping the cold weather, with dozens of breathtaking beaches to choose from for taking in some winter sun.
Despite its small area, St Barts packs in plenty of scenery to explore. The island is made up of multiple hills and valleys, with stunning views available from the peak of Morne de Vitet. The harbor town of Gustavia boasts world-class restaurants and shops, and if you're looking for nightlife then you can't get much chicer than Nikki Beach.
Want to explore the beauty of St Barts and the surrounding areas without the superyacht price tag? Take in the island as part of a cabin cruise sailing vacation package, with all meals and water sports included.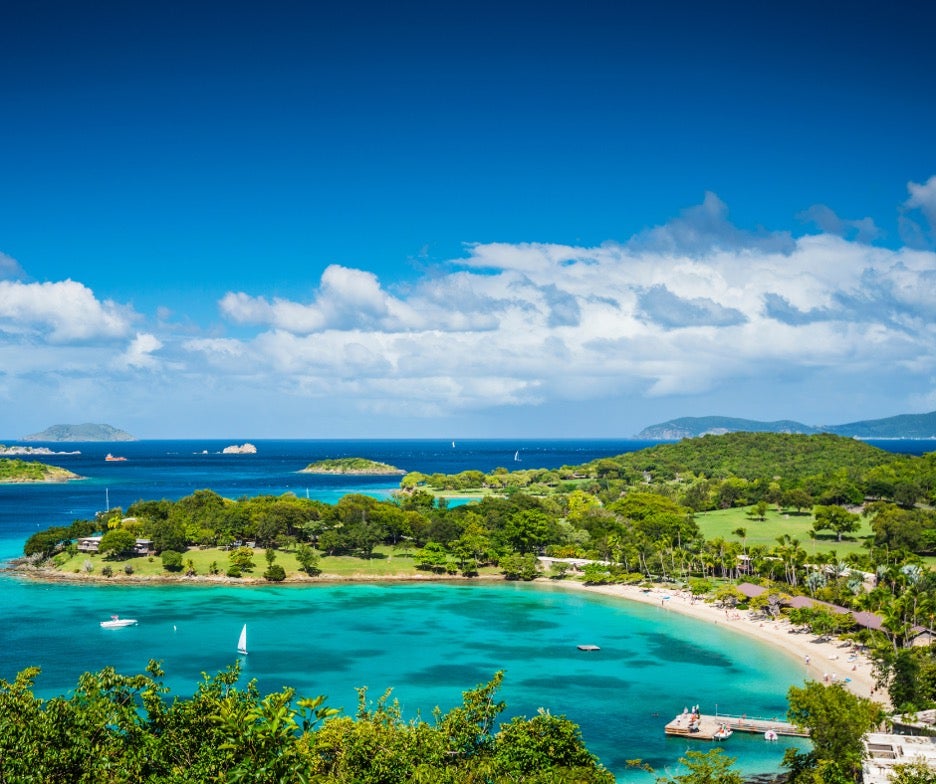 St John
St John is the smallest of the US Virgin Islands in the Eastern Caribbean. It's in a perfect spot for island-hopping along the island's scenic coast. A national park takes up nearly two-thirds of the island's area, making St John a truly pristine paradise for vacationers.
St John is renowned as one of the best islands in the Caribbean to visit for flora and fauna. It's no exaggeration to say that the island is a snorkeler's paradise: St John is circled by crystal-clear waters teeming with rays, sea turtles and vibrantly-colored fish. It also boasts some of the USVI's most spectacular beaches.
Adventurous tourists can make the most of the island's unspoiled beauty by embarking on one of its famous hiking trails. Discover prehistoric petroglyphs and incredible wildlife before heading to one of the St John's sun-kissed bars to treat yourself to a cold beer and some authentic island cuisine.
And if you want to party, you can escape the crowds on the bigger islands by heading to St John in carnival season. The St John Festival is celebrated every year to mark Emancipation Day, with incredible food, music, parades and parties on offer across the island.
St John is easy to reach, and no passport is required for U.S. citizens. With USD as the currency, visiting is simple and stress-free, and still delivers a distinctly Caribbean vibe while feeling world's away from the mainland.
Make the most of your time exploring one of the Caribbean's best islands to visit with a fully-crewed yacht charter from our base at Compass Point Marina on nearby St. Thomas.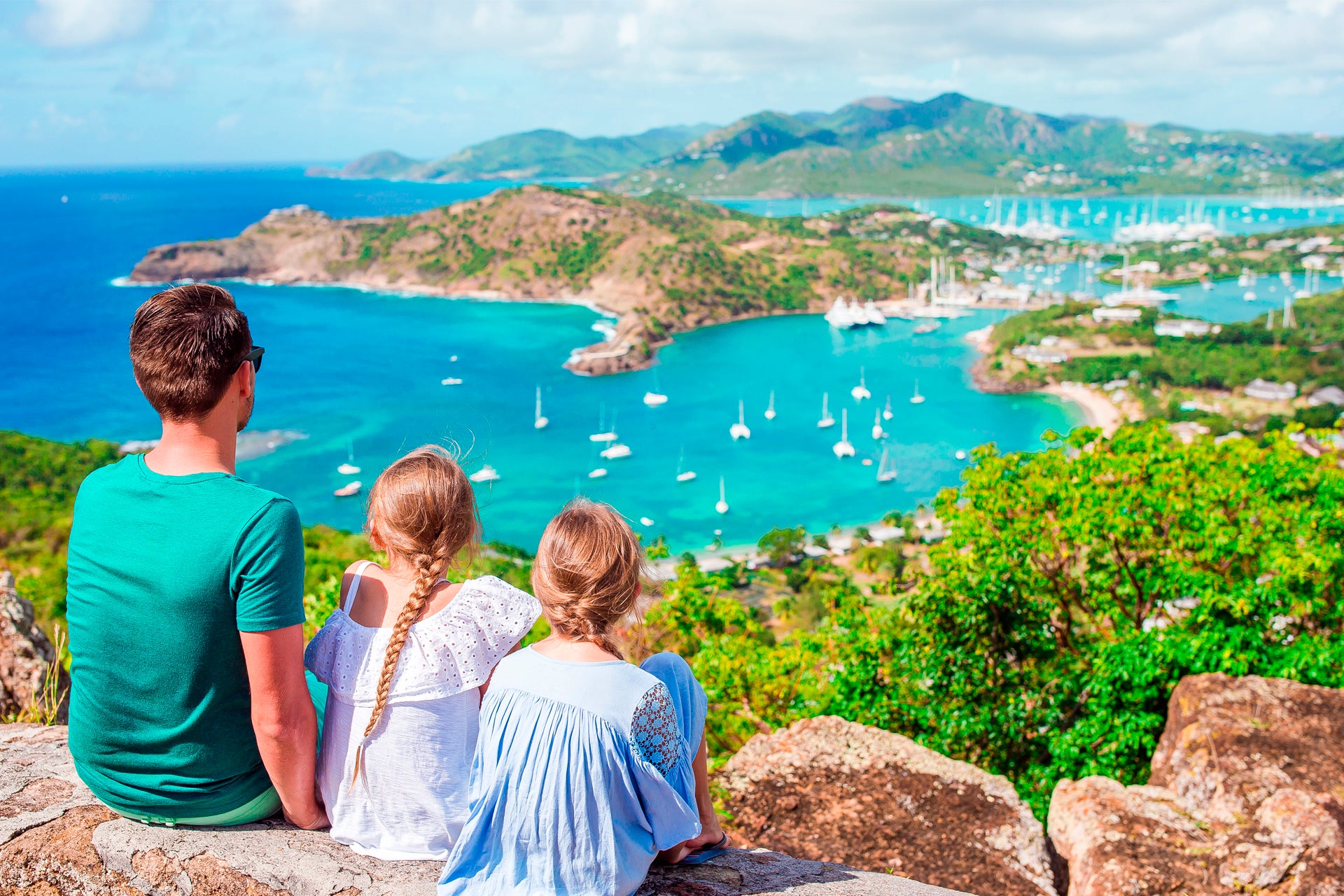 Antigua
With literally hundreds of breathtaking beaches jeweling this island's shores, there's an endless list of activities on offer for every vacationer. Antigua is one of the best islands to visit in the Caribbean if you're looking for adventure.
Indulge your thirst for adrenaline with a kiteboarding session by Jabberwock Beach, or satisfy your tastebuds with the best barbecue you've ever tasted up at Shirley Heights. Culture buffs can get their fill of maritime history at Nelson's Dockyard, built in the early 1700s by its famous namesake as a lookout point to the Atlantic Ocean.
Whether you're an experienced sailor or a boating novice, there's something for everyone on offer at Antigua Sailing Week – one of the region's most popular events.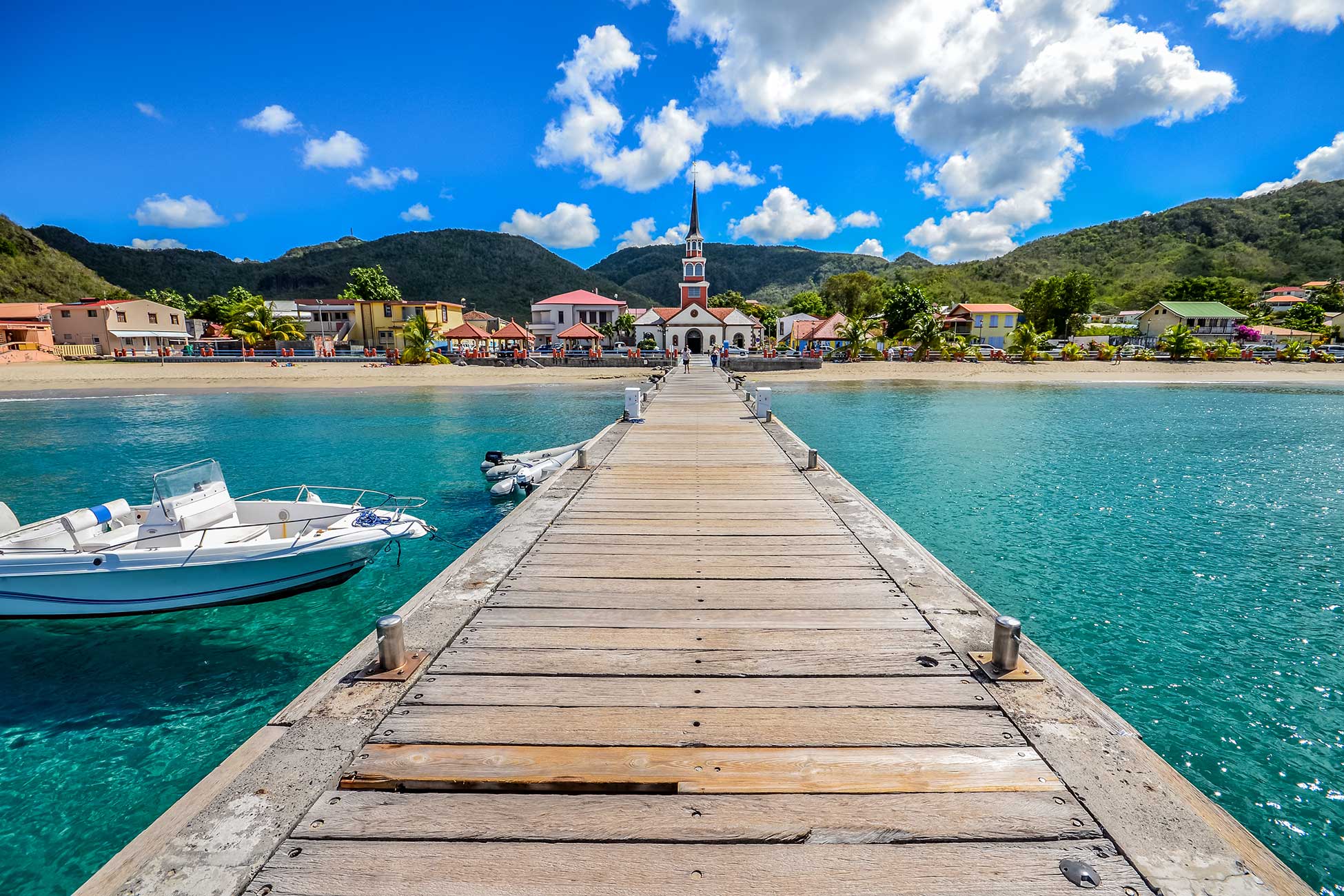 Martinique
While almost every Caribbean island produces its own rum, there's a soft spot in our hearts for Martinique's Rhum Agricole. It's delicious alone, or in a cocktail – it doesn't get much better than watching the sunset across the ocean with a glass of Ti' Punch (the island's national drink) in your hand.
But drinking is far from the only thing to do on vacation in Martinique. Unlike the smaller islands listed, Martinique has a sizeable population and cosmopolitan urban areas like the beautiful Fort-de-France. Vacationers can make the most of the capital's excellent opportunities for shopping and fine dining, before escaping the hubbub to one of the island's pristine beaches.
Martinique is one of the best islands to visit in the Caribbean for families, with spots like Les Anses-d'Arlet providing the perfect mix of beautiful scenery and charming cultural highlights.
From remote mountain getaways to exciting city stays, there are so many ways to vacation on Martinique. Book a premium cabin cruise to discover social island-hopping with a curated itinerary, or take the adventure of a lifetime with a private bareboat charter. Whichever you choose, we guarantee that Martinique's charm will stay with you for a very long time.
Culebra
The final spot on our list of the best islands to visit in the Caribbean goes to the beautiful Isla Culebra, a Puerto Rican island located 20 miles east of Fajardo.
It's likely you've already seen pictures of Culebra's Playa Flamenco, consistently ranked as one of the best beaches in the world. Named for the birds that visit the nearby lagoon in winter, the white sands of Playa Flamenco are a true slice of heaven on earth. Take a lazy swim in turquoise waters, or get creative by photographing the beach's famous graffiti-covered tanks.
Across Culebra, you'll find biodiverse coral reefs and mangrove forests to explore – as well as a National Wildlife Refuge that provides safe haven for the region's endangered sea turtles.
While visiting the island of Culebra, don't miss the opportunity for a short sail to neighboring island of Vieques, where you can see the island's beautiful free roaming horses.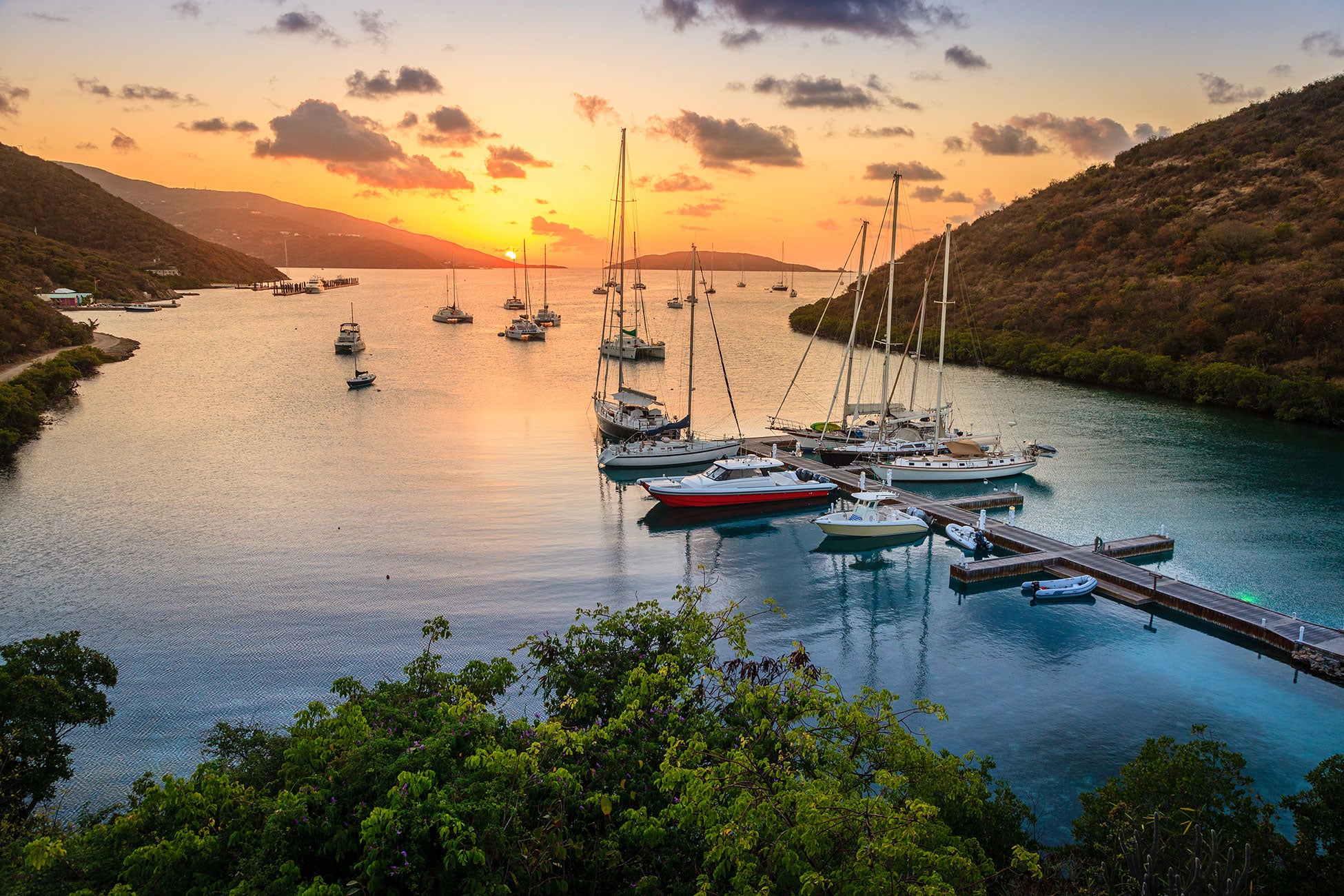 Explore the best Caribbean islands by yacht
Whittling down the best islands to visit in the Caribbean is an almost impossible task, but hopefully this list has given you the inspiration you need to choose your next vacation paradise.
Wherever you decide to explore in the Caribbean, a yacht charter gives you the flexibility to explore further with an island-hopping adventure. From bareboat charters to fully-crewed cruises, there's a yacht charter option for everyone – no experience required.
Explore our best Caribbean destinations to visit or request a Quick Quote for your chosen adventure to and start planning now!