Ahhh, Antigua. We can almost feel the warmth of soft sand giving way under our feet, and salty air filling our lungs as the sound of a gentle surf beckons us for a dip. Add to this blissful scene an adrenaline-pumping zipline, a few awe-inspiring cliffside hikes and a spirited sail on the Caribbean seas and you have the makings of an unmatched Antiguan adventure vacation.
Antigua (pronounced An-tee'ga), and her sister island Barbuda, are located in the middle of the Eastern Caribbean, ideally positioned for long sun-filled days, lush tropical rainforests and balmy Atlantic breezes. The steady tradewinds here have established these islands as a legendary sailing paradise, that also consistently ranks as a top windsurfing and kitesurfing destination.
Beach-lovers, get an early start for there are no less than 365 gorgeous sun-kissed beaches to discover Antigua. From calm and protected for snorkeling and standup paddling to the more lively surf beaches on the Atlantic-side of the island, you're sure to find your perfect sandy place under the sun.
If you're shopping adventure vacation ideas, you simply can't go wrong with charming of Antigua. Ditch the overcrowded, highrise-filled destinations for colorful local culture and the staggering natural beauty of endless cliffs, coves and coral reefs just waiting for exploration.
Here are our top Antigua adventure vacation ideas to get you ready for your trip of a lifetime.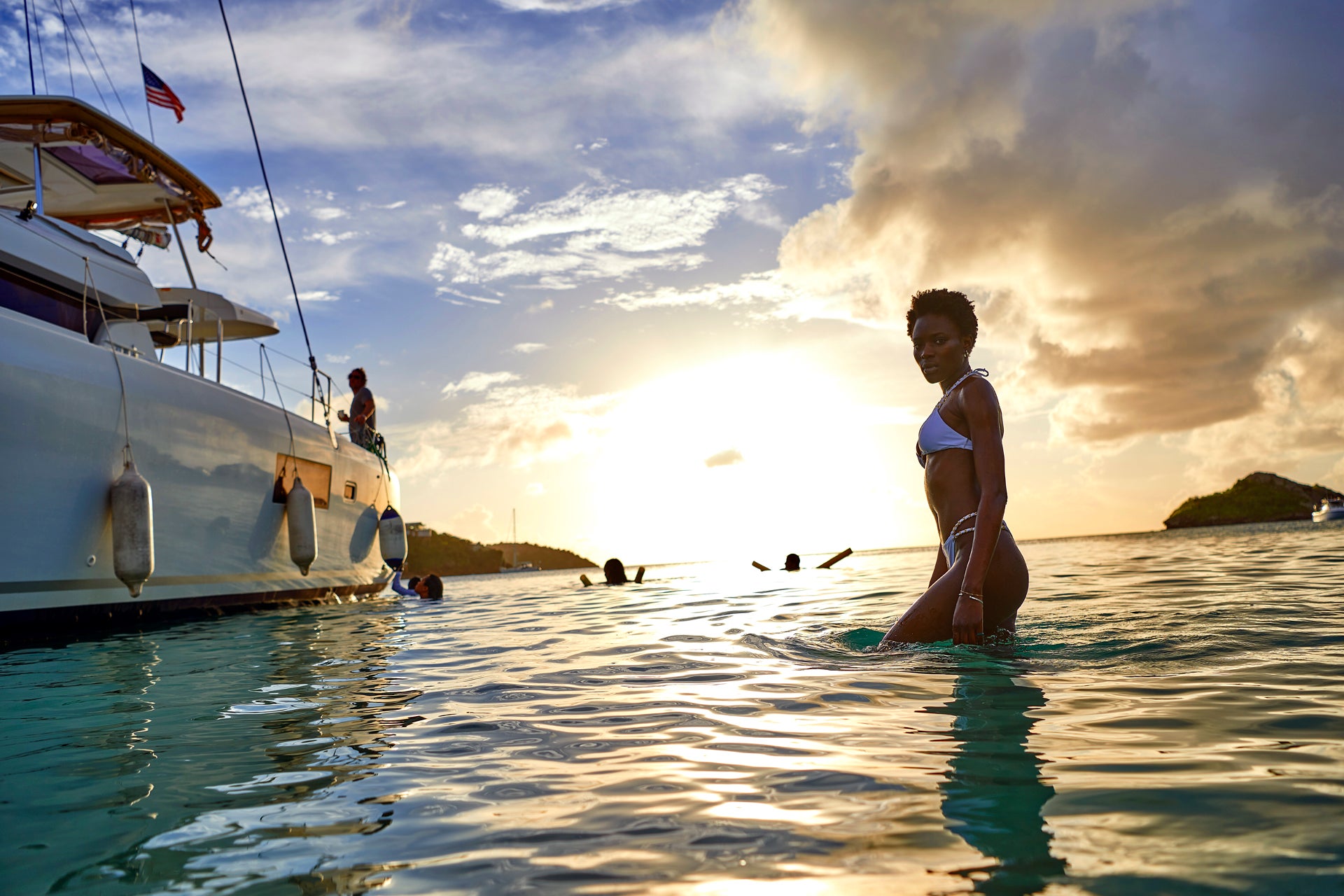 5. Water Sports Adventure Vacation
Dive into the electric-blue waters at your choice of over 350 beaches. For peaceful beauty and excellent snorkeling, head to Green Island just off the coast, or Carlisle Bay on the south coast. Just grab your mask and fins for a vibrant display of tropical fish and coral. At Deep Bay, you can even snorkel a ship wreck site from nearly 100 years ago. Scuba divers will want to explore the Pillars of Hercules, named for the towering rock formations above the site.
Jabberwock Beach on the northeast side of the island is popular for windsurfing and kiteboarding. Newbies, never fear — you'll also find equipment outfitters and beginner lessons to take you from zero to hero in no time! Check out 40 Knots in Nonsuch Bay, a key spot for lessons and equipment rental.
4. Caribbean Feast Adventure Vacation
Eat and drink your way around Antigua, for a captivating cultural experience complete with authentic Caribbean dishes, unique tropical produce and even some of the famous rum or beer that's produced on-island. Start your tour at the Island View Restaurant, where you can enjoy local delights including a locally produced Wadadli Beer — all while sitting on an elevated deck with gorgeous views of the surrounding islands.
Some island specialties to try include: fungie (pronounced "foon-jee"), the dumpling-like national dish made with cornmeal and okra, and the local Cavalier rum, produced by the Antigua Distillery Limited since 1947. And most certainly try the Antigua black pineapple, famous for their unique and extra-sweet flavor.
Come Sunday afternoon, visitors and locals alike head for impressive Shirley Heights. Sunsets with an unbeatable view are accompanied by barbeque, rum punch and steel drum music. The perfect ending to any Antigua day of adventure.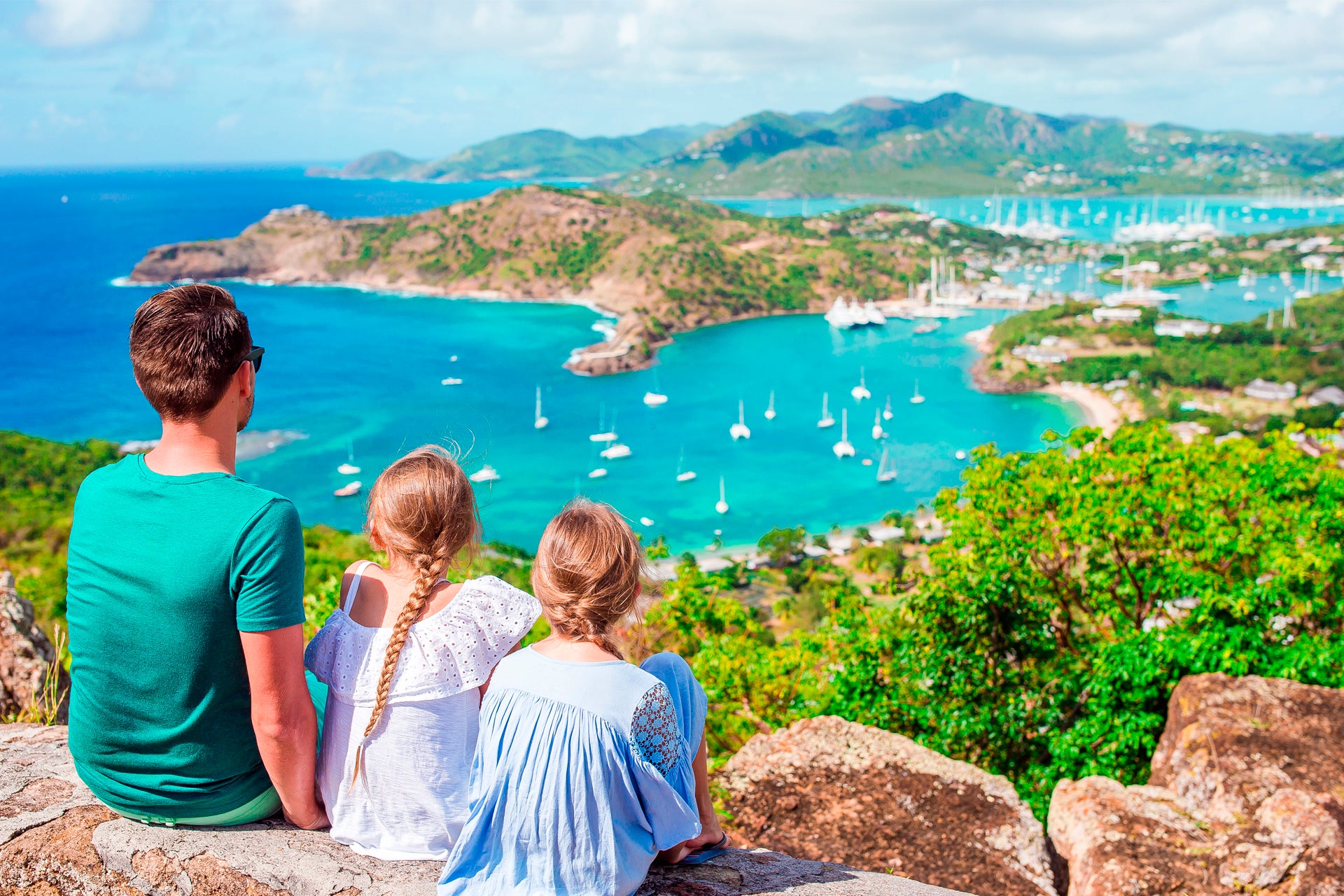 3. Hiking Adventure Vacation
Antigua is perfectly suited for hikers, with a nice mix of scenic coastlines, lush interiors and craggy volcanic peaks. Hike from Galleon Beach along a stunning coastal trail up to Shirley Heights, a former military lookout post — stopping for a dip in the natural pools along the way. At the summit, you'll be rewarded with spectacular views over English Harbour and beyond.
Hikers can also choose an enchanting rainforest hike on the south end of the island — starting with a trek up to Signal Hill for beautiful 360-degree views and ending at a string of hidden beaches.
2. Rainforest Zip-lining
Strap on your harness and take a deep breath before stepping off the platform and into the lush rainforest. An Antigua rainforest zipline tour is a series of six zips that have you soaring high above the treetops and gorge below, before being whisked through a corridor of foliage at the end. The highest, longest and fastest of the zips is called The Screamer, and is 350 feet above the rainforest floor!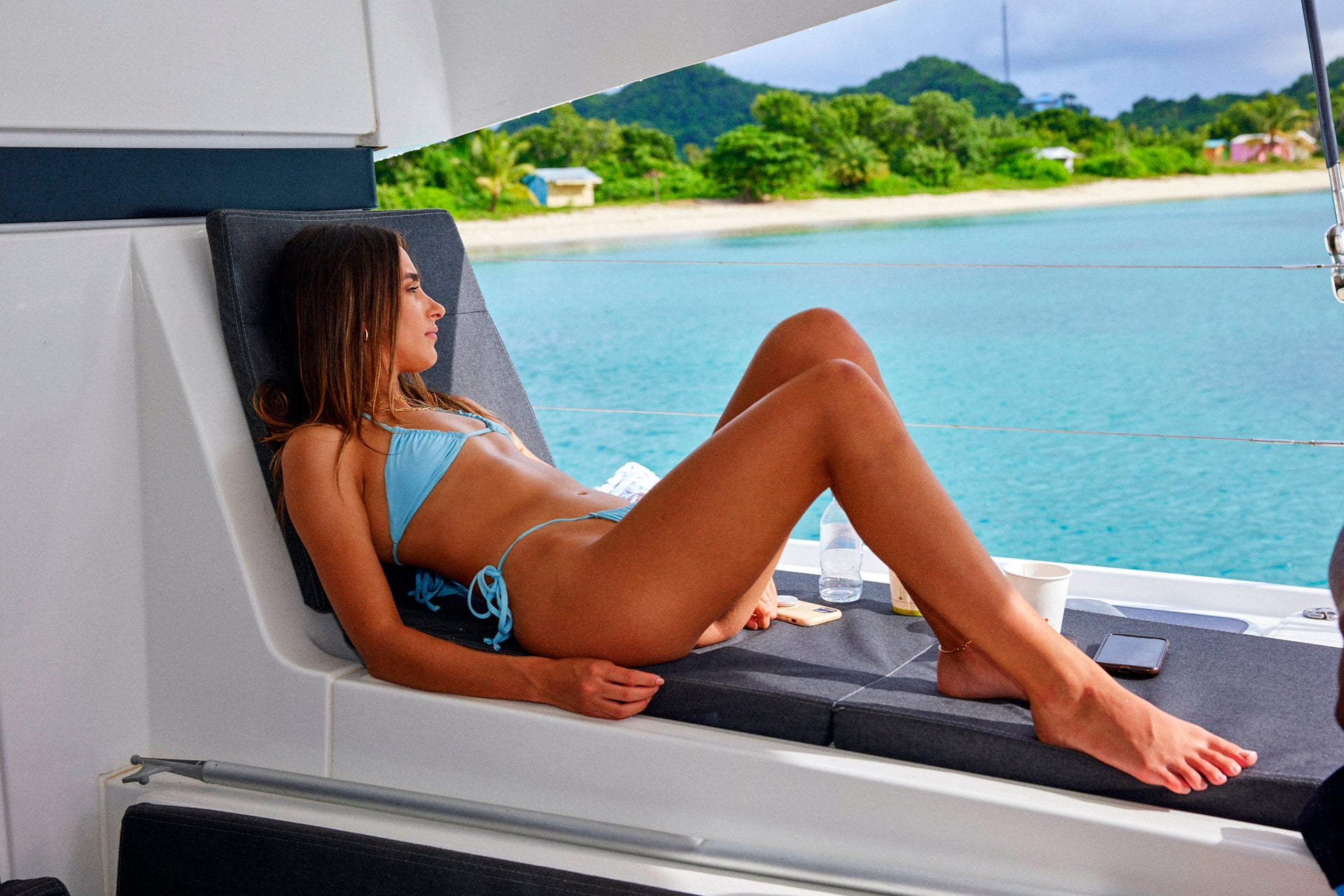 1. Sailing Adventure Vacation in Antigua
Take to the seas aboard a chartered yacht to discover boat life in the Caribbean and travel like the daring explorers of a bygone era using one of our Antigua charter specials. The steady winds and a multitude of protected bays and coves make for idyllic sailing, whether you choose a short snorkeling day charter, or an extended live-aboard charter lasting a week, or even longer.
Another uncommon adventure vacation idea is Antigua Sailing Week, where we are the official bareboat partner. This lively annual event is popular with both sailors and non-sailors. Join in as a racer or spectator aboard a chartered yacht for a week of action, excitement, parties and live music!
Find out more
Choose a bareboat charter in Antigua for adventurous hands-on sailing, or select a skippered charter and leave the sailing to a local expert. For a more pampered, personalized charter experience, an all-inclusive luxury crewed yacht provides a captain and chef to take care of your every need while cruising the scenic waters of amazing Antigua.
Learn more about yacht charters in Antigua, or one of our many other destinations on our blog. Get in touch with our team today on 855.650.8902 or email [email protected] for more information.