In part three of our complete guide to sailing in the BVI we looked at the top things to do while chartering around the BVI, including snorkelling over ancient shipwrecks and swimming through the famous Baths. In part four, we take a look at our top beaches, favourite places to eat and fun facts, so you're ready for your sailing holiday in the BVI.
Top beaches to visit while sailing in the BVI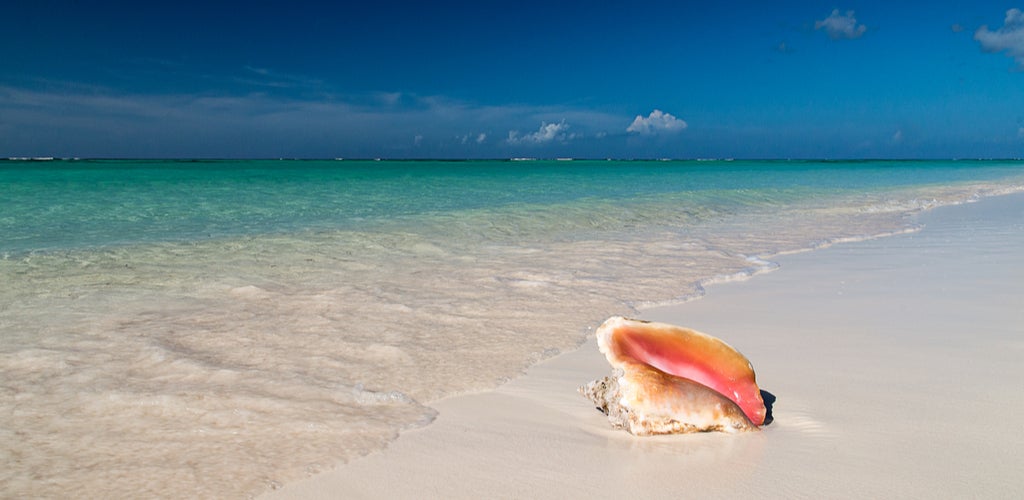 Situated on the north coast of Anegada, Cow Wreck Beach is one of our favourites and is the perfect place to enjoy a relaxing day soaking up the sun and swimming in the shallow waters.
The beach is popular with families thanks to the perfect soft sands that line the sea and there are a range of delicious food options available that go hand in hand with a wide variety of refreshing cocktails.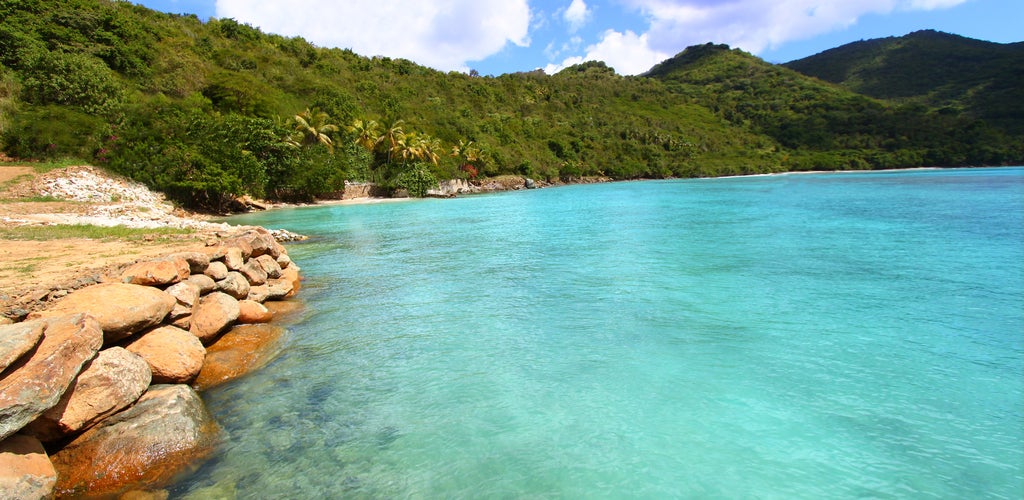 Head to the north east of Tortola for Brewers Bay and anchor off the secluded cove, lined with pretty palm trees and fine sandy beaches. The calm, glistening water is ideal for snorkelling and ashore, there are a number of old sugar plantation ruins to explore.
If your appetite controls you (as it does us!), sail slightly further south to Cane Garden Bay and head ashore to Quito Gazebo, where you'll be treated to the best fish tacos in the BVI*.
*Our opinion – but we challenge you to find better 😉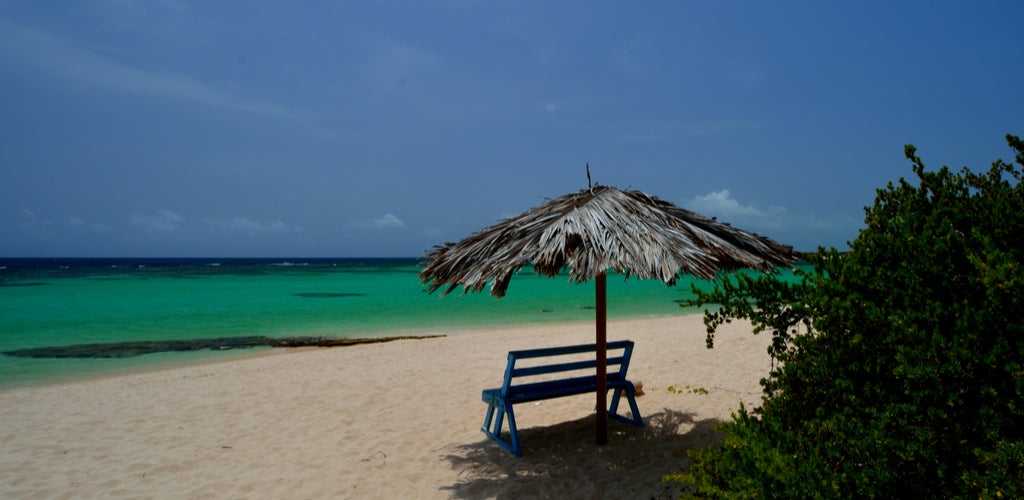 Another of our favourites, Loblolly Bay is a popular beach located on the northern coast of Anegada and has been rated as one of the best beaches in the world.
With miles of unspoilt sand dotted with pastel coloured deck chairs and hammocks, Loblolly Bay has a number of restaurants and bars for a light lunch or delicious dinner and with a 50ft walk into the temperate waters, makes the perfect location for an Instagram ready sunset walk.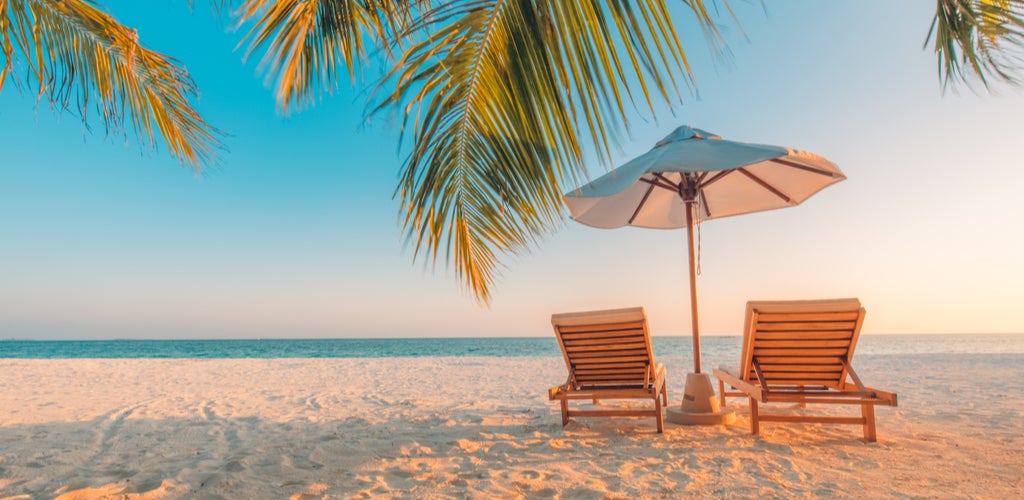 Honeymoon Beach is situated off of Deadman's Bay on Peter Island and is a secluded spot, ideal for couples looking for some quiet time in paradise.
Book in advance and enjoy a beachside cabana for two with butler service before wading through some of the sparkling rock pools that line the shore and witnessing one of the best sunsets in the BVI.
Top restaurants to visit when sailing in the BVI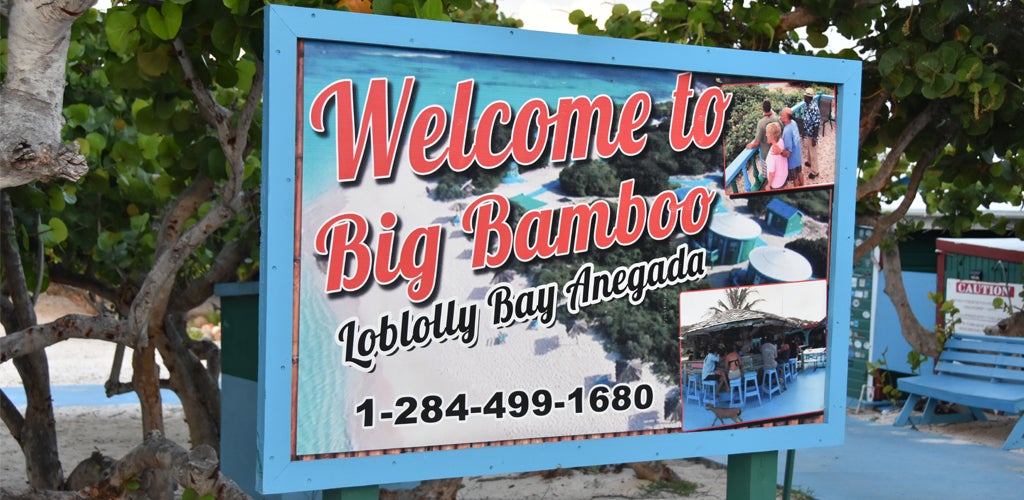 One of our all time favourites, The Big Bamboo is a short walk ashore from Loblolly Bay and offers guests a selection of light lunches to enjoy on the beach or lively dinners in the restaurant with views out to sea.
Choose from a range of freshly caught fish and seafood including Anegada lobster and conch or opt for succulent steaks or juicy ribs.
Book online in advance, use VHF channel 16 or call the restaurant on 1-284-346-5850.
Sail over to the west end of Tortola in Carrot Bay and enjoy island style dining and a warm Caribbean welcome at D'Coalpot BVI.
Made with fresh, locally sourced ingredients, D'Coalpot offer an array of traditional Caribbean dishes, complemented with special homemade sauces and spices. Offering stunning views out over the ocean, guests can sip a colourful cocktail and choose from a wide range of starters including conch fritters and coconut shrimp, followed by grilled mahi mahi, crusted snapper or coconut curry.
The restaurant offers dining from 5pm, seven days a week and lunches can be enjoyed on a Saturday and Sunday from noon. Visit the website to make a reservation.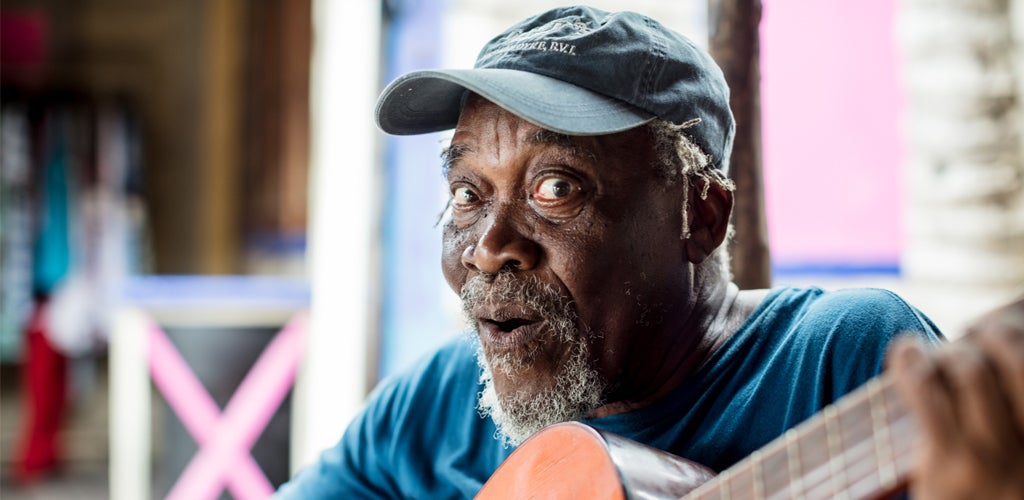 If you're looking for an entertaining night where you can eat, drink and enjoy a friendly BVI welcome, head to Foxy's on Jost Van Dyke where you can appreciate traditional Caribbean cuisine in a relaxed setting, seven days a week.
The menu offers guests a wide selection of delicious dishes, from light bites such as conch fritters and hot wings, to pan seared mahi mahi with creole sauce, locally caught lobster or healthy salads. Visit the bar on a Friday or Saturday night to experience Foxy's legendary beach BBQ, where charcoaled delights of fish, chicken and ribs are combined with plenty of rum and reggae. Don't worry about a curfew – Foxy's stays open until the party is done!
We highly recommend booking in advance as Foxy's is extremely popular. Call the bar on 1-284-442-3074 for reservations.
An elegant restaurant with stunning views out over Sir Francis Drake Channel, Brandywine is available for a la carte dining Tuesday – Sunday. Offering a selection of exquisite dishes, Brandywine offers guests a unique experience where you will fall in love with the sunsets and delicate breeze as you sample some of the Mediterranean infused cuisine.
Choose from a selection of starters including tuna tartare, escargot and shrimp Catalan, followed by freshly caught king fish, scrumptious steak or tasty chicken with spinach sauce.
Book online or call 1-284-495-2301 to make a reservation.
Traditional British Virgin Island recipes
There are so many dishes we could share with you when looking for our favourite BVI recipes, but we've narrowed it down to the two most popular according to our customers…
Fish and Fungi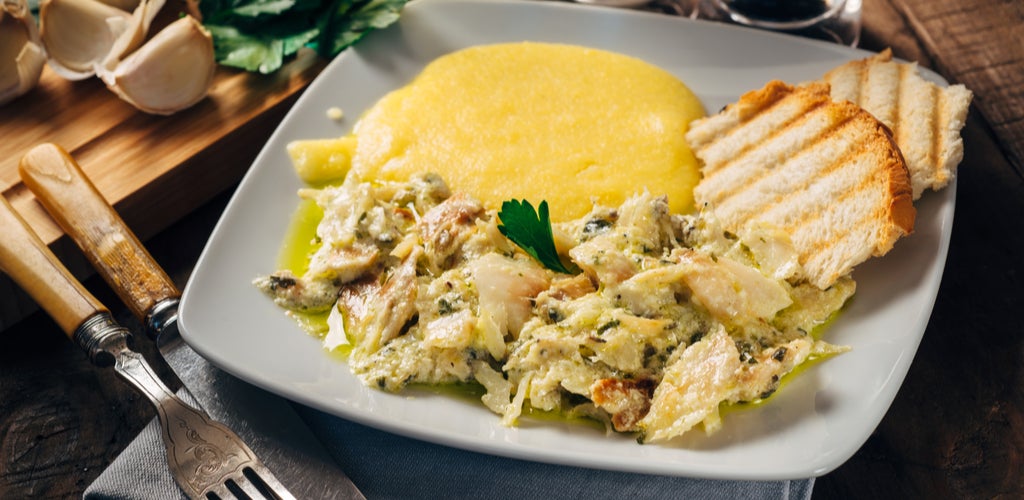 A delicious dish comprising freshly caught fish and cornmeal, complimented by a selection of herbs and spices, fish and fungi can be easily replicated at home, here in the UK. Here's how to make it:
Ingredients:
2 tbsp good quality vegetable oil

1 large brown onion, finely chopped

1 green pepper, chopped into 1cm pieces

1 scotch bonnet chilli, finely diced (this can be substituted for a milder chilli such as a jalapeno if a scotch bonnet is too spicy for you)

1 celery stick, chopped into 1cm pieces

3 cloves of garlic, minced finely

½ tsp dried thyme

2 tbsp white wine vinegar

400g chopped tomatoes

1 tbsp tomato paste

130g polenta

1 tbsp salted butter

100g thickly sliced okra (fresh or frozen), cooked

2 limes, squeezed for juice

2 boneless flaky fish fillets – any flaky white fish works well in this recipe such as monkfish or cod. However, if you want to be really authentic, go for snapper if possible

Salt and pepper to taste
Method:
Heat oil in large saucepan over medium heat. Add in the onion, pepper, celery, garlic, thyme and ¼ teaspoon salt. Cook until the onions are translucent (about eight minutes)

Add in the vinegar, tomatoes, tomato paste and 60ml water

Reduce heat to low, and cook for approx. 10 minutes, adding salt to taste

Once the sauce has simmered for 10 minutes, remove from heat and put to one side

To make the fungi, bring 500ml of water to the boil and add a tsp of salt, stirring continuously

Slowly add the polenta and reduce the heat to low. Simmer, stirring frequently, until it holds its shape on a spoon but remains tender (approx. 15 minutes.) Add more water if it becomes thick but the polenta is still quite solid

Add the butter and okra

In a separate pan, bring 1l of water to the boil and add in the lime juice, reducing the heat to low. Gently lower the fish into the boiling water and simmer for approx. 10 minutes, or until it flakes easily with a fork. Drain and pat dry with kitchen paper

Spoon two large scoops of the polenta fungi onto a plate and top with half of one of the fish fillets. Spoon over the sauce and serve.
The Painkiller Cocktail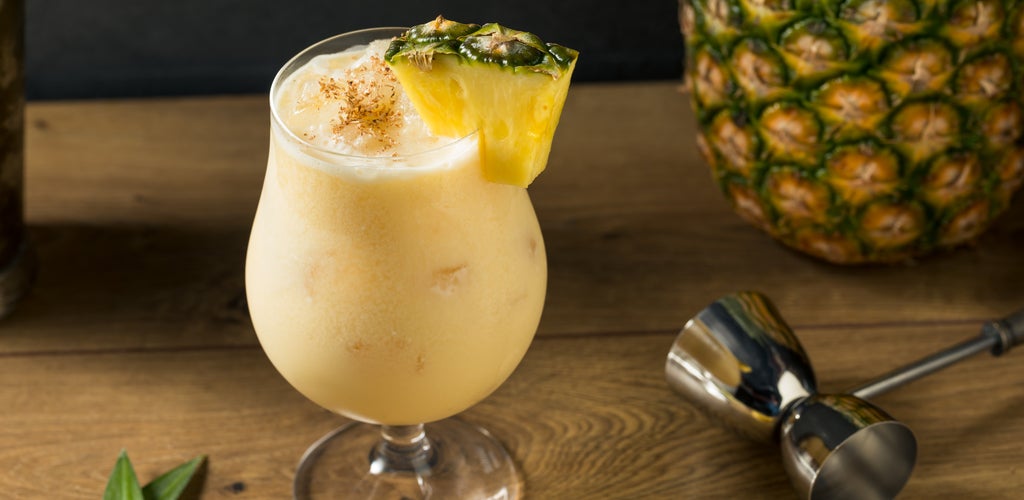 The BVIs signature cocktail, our friends at the BVI Tourist Board have shared their recipe for a traditional painkiller – a colourful combination of Caribbean rum, coconut and nutmeg mixed to perfection and served over ice.
Ingredients:
50ml good quality dark rum – we like to use Soggy Dollar Rum
200ml pineapple juice
25ml orange juice
50g cream of coconut
A pinch of nutmeg
Ice
Method:
Put all ingredients except the nutmeg and ice into a cocktail shaker, shake vigorously and poor over ice into a cocktail glass. Garnish with a cherry, fresh pineapple and some freshly grated nutmeg.
British Virgin Island fun facts
The Soggy Dollar Bar is named as such due to guests having to swim from their boats across to the beach bar. When the time came to pay the barman for their drinks, they would produce soggy, dollar bills, wet from the swim ashore

16 of the British Virgin Islands are uninhabited by humans

Christopher Columbus

visited the islands in 1498 and named them '

Las Virgines'

Traditional BVI music is referred to as 'fungi', after the country's signature dish and is a unique mix of European and African sounds

Anegada is an island made up from limestone and coral.
Find out more
To find out more about bareboat, by the cabin, skippered or crewed charters with us in the BVI, contact our team of specialists today on 02380 455 527 or email [email protected].
Read previous article: Part three – the top places to visit while on a sailing holiday in the BVI