For the final instalment of our complete guide to sailing Antigua, we take a look at one of the most important things on every sailors mind…food! Here, we share our top restaurants to visit in Antigua – but beware, we can't guarantee that you won't be craving some of the delicious dishes on offer once you've finished reading…
Top restaurants to visit in Antigua
Head over to the west side of the island to Sugar Ridge and dine at Antigua's most outstanding restaurant, Carmichael's. Positioned at the highest point of the ridge and boasting floor to ceiling glass windows, the views from the restaurants are as spectacular as the food.
"The best meal in Antigua! The view is amazing and the food is fabulous. Our server, Sparkle, was great. Pricey, but worth it." Virginia, TripAdvisor reviewer
Using fresh, local ingredients, the executive chef has created some of Antigua's most mouthwatering dishes. For a taste of the sea, choose from fresh mahi, curried shrimp or seafood alfredo. For meat lovers, there is a wide choice of dishes, including rack of lamb, loin of pork and traditional steak and chips! We recommend trying the seared yellowfin tuna for a starter and one of the chef's specials for a main – lobster medallion with a delicious Caribbean bouillabaisse.
Carmichael's restaurant offers one sitting a day at 6pm and reservations are necessary.
While mooring in Carlisle Bay on the south coast of the island, head over to Indigo on the Beach for a laid back but scrumptious meal. From light lunchtime bites to delicious evening plates, this restaurant is perfect for any time of day and any type of hunger.
The view from the restaurant is among the best in Antigua, with wooden floors and open sides so visitors can enjoy the laid back atmosphere as the watch the sunset over the glistening ocean or enjoy the camaraderie that takes place on the beach and in the sea.
"The freshness and availability of superb ingredients, cooked with care, produces delicious options from light bites to evening meals." – Indigo on the Beach
Offering a varied menu, diners can opt from breakfast, lunch and dinner. The breakfasts provide the perfect start to the day, and visitors can choose from waffles, avocado on toast and perfectly cooked eggs as well as a wide range of freshly squeezed juices. At lunch, choose from a selection of salads, sandwiches and small plate meals and at dinner, sample tasty steak tartare, freshly caught seafood or tender cuts of meat. Or if you can't decide, go for the tasting menu and sample some of the restaurant's most flavoursome dishes.
Indigo on the Beach is open daily and reservations are recommended for dinner service between 6pm and 9pm.
Looking for laid back dining in a laid back atmosphere? Look no further, we have the perfect recommendation for you. One of English Harbour's most visited diners, Trappas offers visitors a range of dishes from steak and chips to freshly caught seafood and rice and is without a doubt one top restaurants to visit in Antigua.
This laid back diner is located on the beach in English Harbour making it perfect for lunch after a morning of fun on the water. Music plays and the staff entertain all while you chill out and enjoy your surroundings and taste some traditionally cooked food.
"Such a friendly place with happy, smiling, helpful staff and a great atmosphere! We liked it so much that we didn't go anywhere else for dinner." – Ken, TripAdvisor reviewer
The restaurant's location, atmosphere and menu lend themselves perfectly to families and sailors looking for a party feel. We recommend the creamy seafood pasta or breaded chicken and a smooth, tasty pina colada!
Open Monday to Saturday from 6am – 11pm, no reservations are necessary. Just rock up and enjoy!
Offering the largest selection of rum in the Caribbean, Papa Zouk's 'Fish 'n' Rum' is an absolute must for visitors and one of our top restaurants to visit in Antigua.
Located close to Deep Water Harbour in St. John's, head in land and spend an evening enjoying the amazing ambiance that this lively restaurants has to offer. The menu features a range of delicious, freshly cooked dishes and are predominantly fish based. We recommend the conch fritters or bouillabaisse to start, followed by the red snapper or fish soup.
"Antigua's #1 fish 'n' rum spot" – Antigua and Barbuda Tourism Authority
Even if you haven't got much of an appetite for fish, we highly recommend visiting Papa Zouk's for the cocktails! With so much rum to choose from, the cocktail menu is extensive, each offering a different flavour. We can't deny the power of the traditional rum punch though, so if you're going to try anything, try that!
The atmosphere here is outstanding, and the staff are both friendly and excitable welcoming. Open daily from 7pm, reservations are recommended.
Referred to as the best sailor's bar in the world, a visit to Cloggy's is a must while on a yacht charter in Antigua. Located next to Antigua Yacht Club in Falmouth Harbour, the restaurant is ideal for sailors mooring in the bay who are looking for a tasty light lunch or delicious dinner.
Being a popular sailors haunt, the atmosphere in Cloggy's is second to none, with a lively atmosphere, filled with fellow sea goers sharing stories from their Antiguan adventure. At lunch, relax with a cold beer and enjoy one of the light bites on offer, such as cajun spiced calamari, double decker deluxe sandwich or Cloggy's house burger.
"The meal was stunning. Staff an absolute delight. Would highly recommend this amazing restaurant." – Dottypops, TripAdvisor reviewer
Dinner offers a more extensive menu and we recommend trying the coconut prawns, West Indian curry or seafood platter. Of course, be sure to combine one of these tasty dishes with a delicious cocktail or a glass of house wine.
Cloggy's restaurant is open from Tuesday to Sunday, with dinner service on Wednesday – Saturday. Reservations aren't necessary, but we recommend you book in advance to avoid disappointment.
Traditional Antiguan recipes
Ducana and fresh fish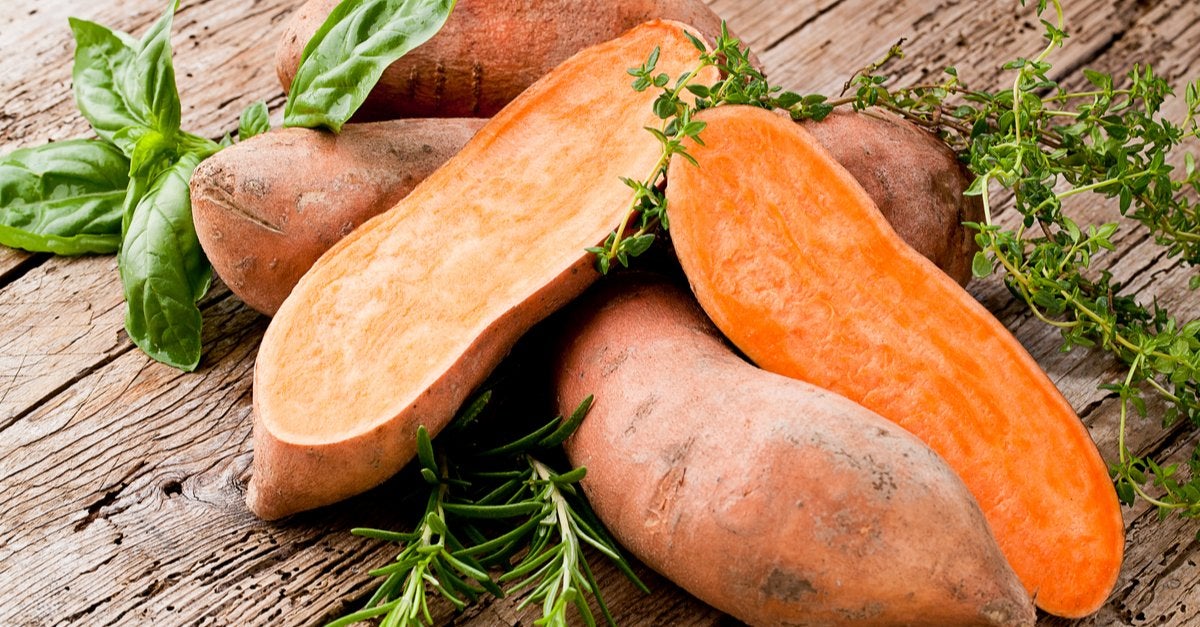 A delicious dish comprising savoury/sweet potatoes mixed with coconut and spices, ducana is a true Antiguan delight and can be easily replicated at home here in the UK. Here's how to make it:
Ingredients:
450g sweetened coconut flakes
450g sweet potato
450g sugar
350ml water
1 tsp cinnamon
1 tsp ground nutmeg
1 tbsp vanilla extract
225g raisins
350g plain flour
Method:
Grate the sweet potato into a bowl and mix with the coconut
Add in all of the other ingredients to the bowl and mix together
Once the ingredients are combined, spoon the mix onto a large piece of heavy duty tin foil. Pat down and wrap around to make a tight parcel around the mixture
Bring a saucepan of salted water to the boil and place the foil parcel in the water
Allow to cook for 30-minutes before carefully removing with tongs
Unwrap the foil package and portion the ducana onto plates
Serve alongside meaty fish such a cod or hake and some buttered spinach
Enjoy!
Antigua kiss cocktail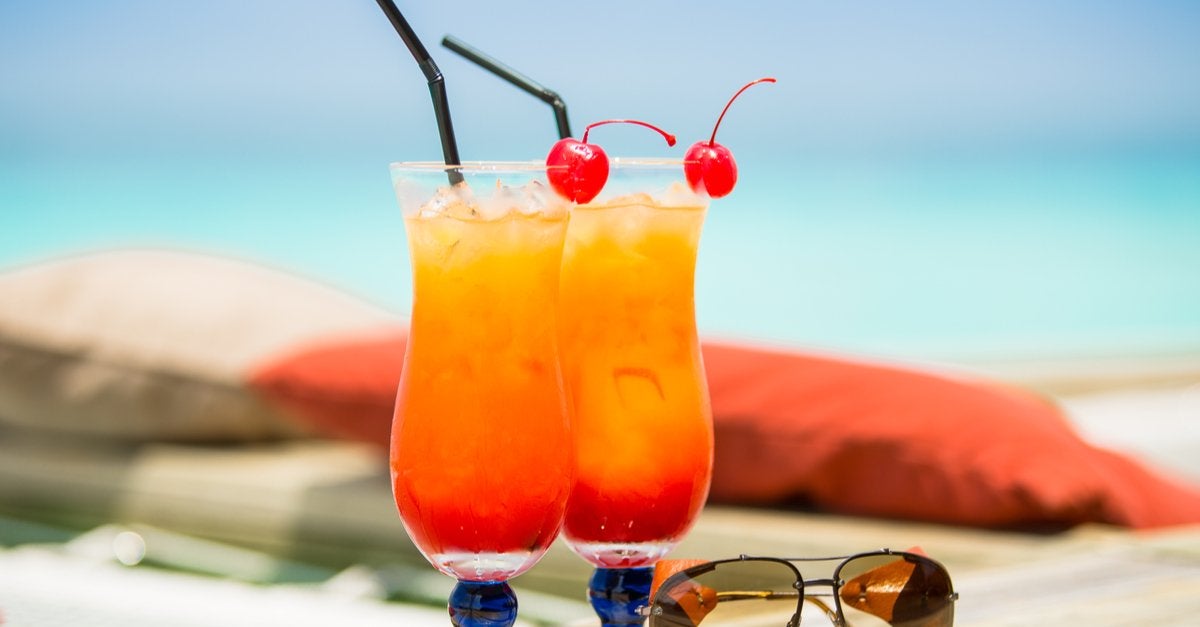 Deliciously sweet and refreshing, this cocktail is perfect for enjoying on the deck of your yacht while you watch the sun set in the distance. Here's how to mix together a perfect Antigua Kiss:
Ingredients:
50ml good quality rum
25ml apricot brandy
75ml orange juice
75ml pineapple juice
A splash of grenadine
Ice
Method:
Put all ingredients in a cocktail shaker, shake vigorously and serve in a cocktail glass. Garnish with a cherry and some freshly grated nutmeg.
Find out more about yacht charters to Antigua
To find out more about bareboat or skippered charters with us to Antigua, contact our team of specialists today on 02380 455 527 or email [email protected].
Read previous article: Part three – The best beaches to visit in Antigua