Late summer Mediterranean specials
Last call for the Med's golden season of sailing
If you were waiting for a sign to get your late summer sailing trip booked, this is it. And remember, the earlier you book the greater range of options to choose from.
The Mediterranean isn't only for summer. Get to know our fabulous Med charter destinations without the busy crowds and high heat of summer – experience the joy of low season sailing! And now we're making it easier and more affordable than ever to experience your dream Mediterranean holiday with our Late Summer Flat Rates.
FINAL PRICE PER WEEK
MONOHULL
CATAMARAN
All up to 41′
All 42′-48′
All 49′-56′
All up to 40′
All 41′-43′
All 44′-47′
All 48′-54′

LOW SEASON

£1,088

£1,398

£1,862

£1,985

£2,168

£2,661

£4,148

SUPER LOW SEASON

£693

£893

£1,088

£969

£1,182

£1,377

£2,146
Boats sizes indicated above are based on shipyard marketing size
For example: all monohulls up to 41 ft are available at the same low rate of £693 in super low season, for an 8 day charter.
Discover our wide choice of destinations from the Balearic Islands in Spain, France's Côte d'Azur, Italy, Croatia, Greece, and many more. Soak up the inspiring culture, local delicacies, and awe-inspiring landscapes: the beauty and essence of these spectacular destinations is alive year-round. Trade the tiresome hotel rooms for the exhilarating freedom of exploring your chosen destination by water with a new seascape each day.
Choose your late summer Med sailing destination:
Select your destination and dates below to see our late med offers:
COUNTRY/BASE
BOAT TYPE

SEPTEMBER

OCTOBER

NOVEMBER

DECEMBER

16-23
23-30
30-07 Oct
07-14
14-21
21-28
28-04 Nov
04-11
11-18
18-25
25-02 Dec
02-09
09-16
16-23
GREECE (ATHENS)
catamarans
GREECE (ATHENS)
monohulls
GREECE (LAVRION)
catamarans
GREECE (LAVRION)
monohulls
GREECE (PAROS)
catamarans
GREECE (PAROS)
monohulls
GREECE (KOS)
all
GREECE (LEFKAS)
all
GREECE (CORFU)
all
CROATIA (SIBENIK)
all
CROATIA (TROGIR)
all
CROATIA (DUBROVNIK)
all
CROATIA (PULA)
all
ITALY (SARDINIA - OLBIA)
all
ITALY (NAPLES)
all
ITALY (SICILY)
all
FRANCE (CORSICA)
all
FRANCE (COTE D'AZUR)
all
SPAIN (BALEARIC ISLANDS / PALMA)
all
MONTENEGRO
all
TURKEY
all
SWEDEN
all
Low Season
Super Low Season
Dream Yacht Worldwide flat rate prices for late summer in Med (extras to add, no additional discount)
Offers valid for charters in 2023 in destinations & weeks indicated above
No limit in charter maximum duration (min.1 week)

Want to see all our Mediterranean offers?
Why should I book with Dream Yacht Charter?
Dream Yacht Charter is now the world's leading yacht charter company and offers you:
A diverse fleet of yachts with a wide variety of models and manufacturers to suit every type of sailor.
We have +60 exciting destinations and we're a pioneer in finding new sailing grounds.
You can be assured of our commitment to customer service excellence.
You'll receive a warm and friendly welcome from our base teams who will share regional tips, recommendations and advice.
We're a trusted seller of new and used boats and an innovator in charter management options – sailing is our business.
What is a bareboat yacht charter?
A bareboat yacht charter is where you hire the boat for you and your guests and intend to sail yourself or hire one of our skippers to sail it for you
Can you tell me about your yachts?
Our super premier yachts are less than 12 months old from their first charter date, while premier yachts are less than three years old from their first charter date. Our yachts are well maintained and undergo regular, scheduled technical inspection.
In case of emergency, you can rely on our hotline, at any time, seven days a week. If you experience a technical failure affecting major and important parts of the yacht, we will repair the failure within four hours of receiving your call during working hours (8am to 5pm). If you lose more than four hours (during working hours), we will compensate you for one full day. If the repair takes more than one day, we will provide you with a similar boat or compensate you on a pro-rata basis. If restrictions to this guarantee apply in specific areas, this will be detailed during the charter check-in at the base.
We highly recommend you arrange travel insurance in case you need to cancel for an unexpected reason to cover non-refundable deposits. Please make sure you have personal travel insurance that covers sailing.
We will insure the vessel throughout the charter with first-class insurers against all risks, to provide permission to charter as under contract terms and to cover third-party liability.
The following options are available in limited locations:
Security Deposit: This varies on the size of the boat and when the boat is returned without damage it is refunded.
Damage Waiver: The charterer agrees to pay a non-refundable damage waiver at the time of booking, as well as a reduced damage deposit on embarkation that is refundable upon completion of the charter should no damage occur.
How can I pay for my charter?
We accept payment by credit/debit card, cheque and bank transfers.
Are animals allowed on board?
No, animals are not permitted on board.
Get inspired! #MyDreamYacht
Follow our customer's journeys & share your own amazing experiences on Instagram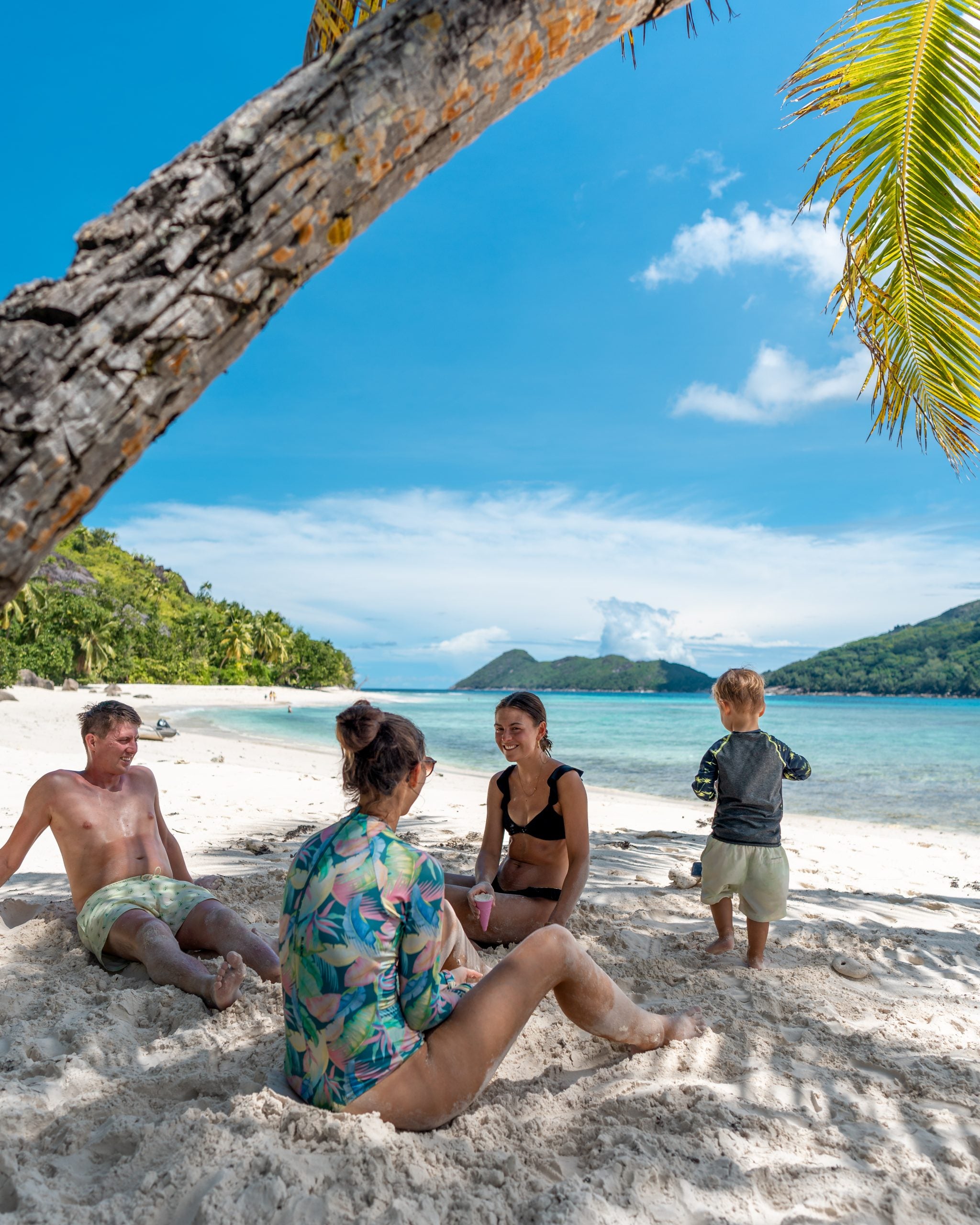 Yet again another fantastic sail with another great crew. Thanks again to a great captain and cook. Was totally fantastic.
Connie
Seychelles Cabin
What's new?
Stay up to date with news and events or get some inspiration for your next yacht charter and pick up useful tips by reading our latest blogs.
Go to Blog