In part two of our complete guide to sailing the Exuma Cays, we looked at the top places to visit while chartering around the Exuma Cays including Big Major Cay and Allen's Cay. In part three, we take a look at the top things to do while on a sailing holiday in The Exumas.
Top things to do while on a sailing holiday in the Exuma Cays
Swim with the pigs at Big Major Cay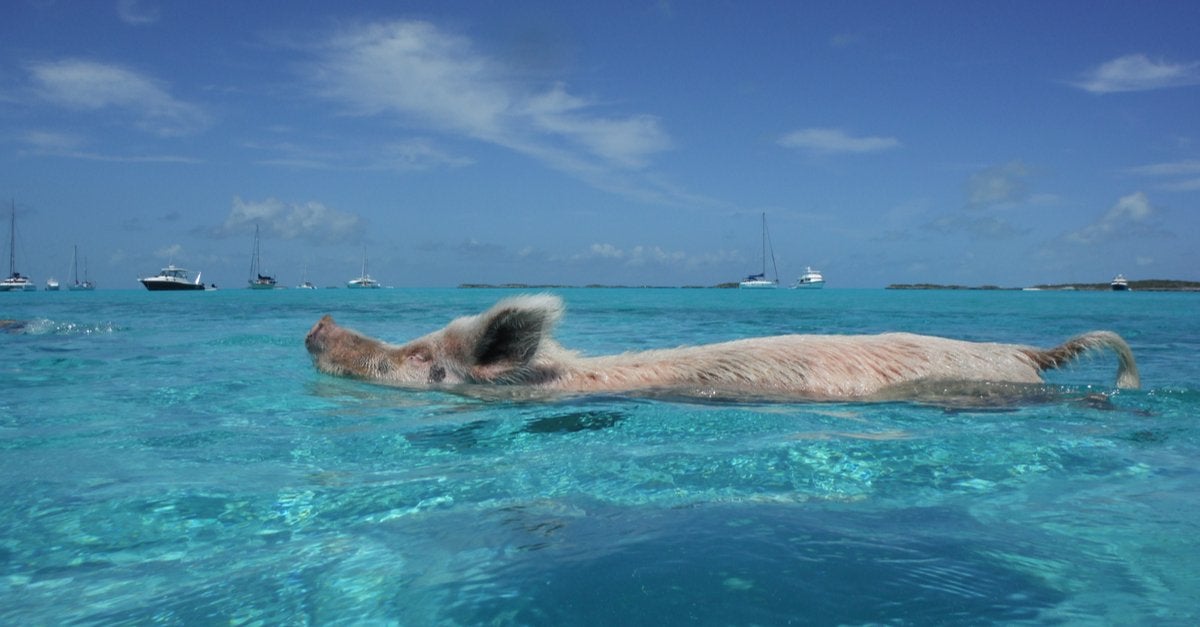 Literally no sailing holiday to The Exumas would be complete without swimming with the world famous pigs on Big Major Cay. The island is completely uninhabited by humans, and as such, the pigs can really call it their home – and they do! These friendly creatures are incredibly playful and love to eat, and as tourism has increased to the island, so has the pig's knowledge that, with humans, comes food!
Approach slowly, as it's more than likely that you'll have a pig or two swimming out to greet you. Once anchored, hop overboard and spend as long as you like bobbing around in the water with them, carefully avoiding any floating debris that the pigs may have left you as a present!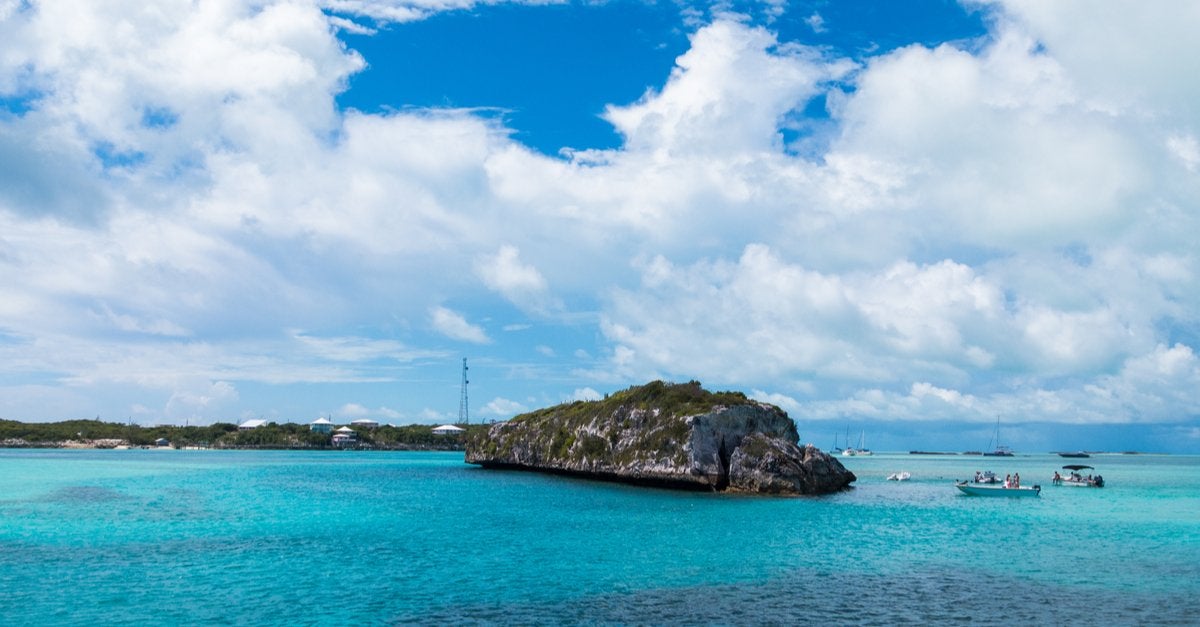 If you're a fan of James Bond, then a visit to Thunderball Grotto is a must! One of our top things to do while on a sailing holiday in The Exumas, the hypnotising underwater cave is located between Big Major Cay and Staniel Cay and offers visitors an experience like no other. The cave has its very own skylight, where sunrays peer through, causing the clear water inside to glisten beneath it, creating a kaleidoscope of colours that attract an abundance of sea life including angel fish and turtles.
Weave your way through the narrow tunnels that lead from the outside ocean to the centre of the cave and spend some time snorkelling in the area. Visibility here is excellent, so you're sure to see plenty of fish and coral.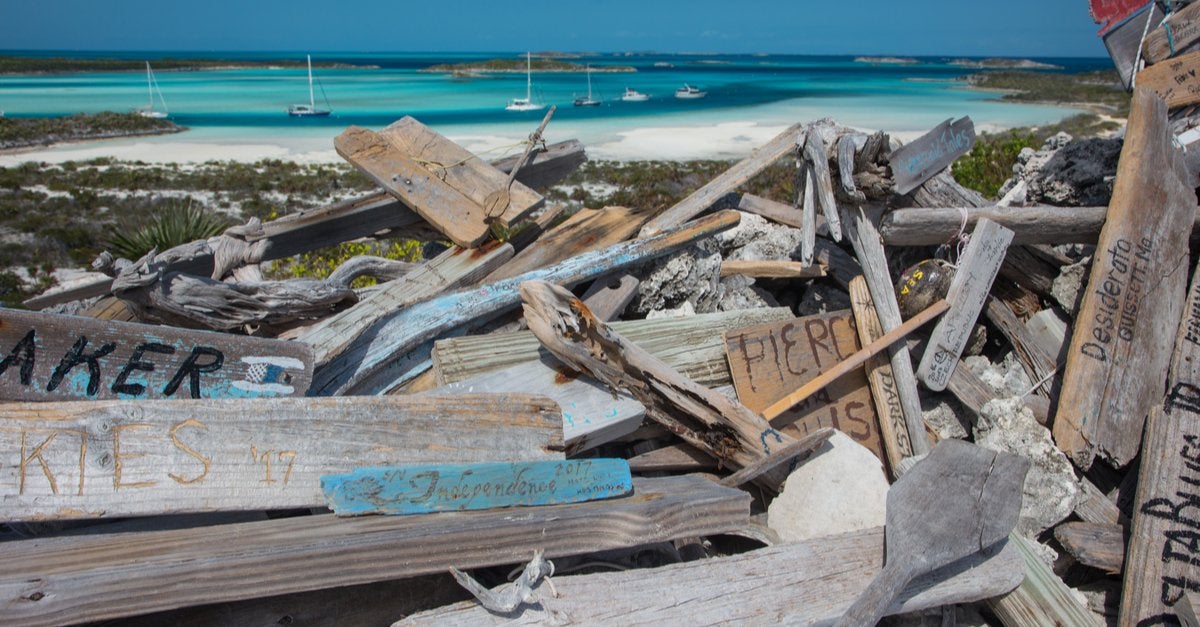 Head to Warderick Wells to visit the world's first nature reserve of its kind, the Exuma Land and Sea Park. The area encompassing the park is vast, extending from Shroud Cay in the north of The Exumas to Bell Cay in the south – an area covering over 112,000 acres. While the park stretches for miles, the headquarters are located on Warderick Wells and it's here that you'll be able to stop off at one of three mooring spots before heading ashore.
Once on terra firma, head along one of the island's trails up to Boo Boo Hill, where tradition dictates that, as a sailor, you should leave a driftwood sign displaying your yachts name. The island is full of verdant flora and fauna, home to some rare species of bird. A wander along to Powerful Beach is recommended, where you'll be greeted by the skeleton of a 53ft sperm whale who sadly died after swallowing a plastic bag and is a stark reminder of the importance of reducing the globe's use of plastic.
There are plenty of mooring spots throughout the park, so take your pick and enjoy your visit, one of our top things to do while on a sailing holiday in The Exumas
Dive the smugglers plane wreck off of Norman Cay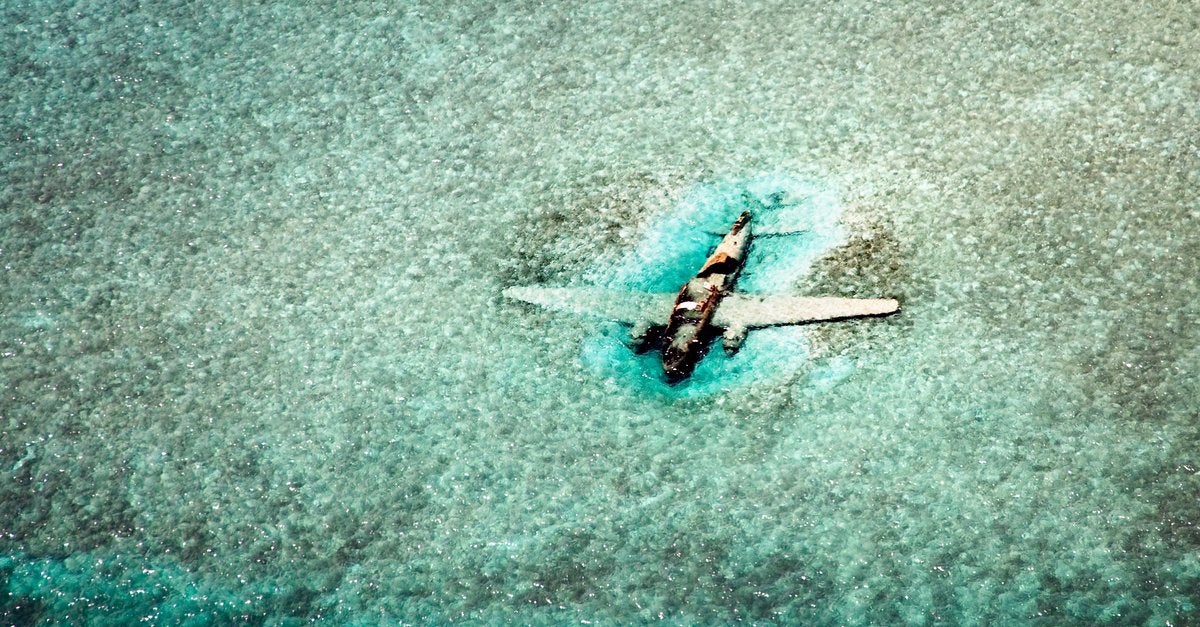 If you've watched the popular Netflix series, Narcos, you'll likely be familiar with a gentleman named Carlos Ledher and his trade! During the late 1970s and early 1980s, Norman Cay was used as a stopping point for drug smugglers working for the Medellin cartel, one of the most infamous drug gangs in the world, travelling from Columbia to the USA.
It was during this period that, according to witnesses, a British pilot who had previously worked for the cartel, known only as 'British Andy', flew a World War II C-46 plane to the island in the hope of Carlos Ledher buying it for his business! After a morning of early drinking (a frequent pastime of British Andy's), he misjudged a practice landing and the plane came down, resting in the shallow waters surrounding Norman Cay.
While this is just one of many conspiracies linked to the crash, the fact remains that the ill fated plane is now home to a vast array of marine life and as such is an excellent place to go snorkelling and diving while on a yacht charter in The Exumas.
Try a spot of conch diving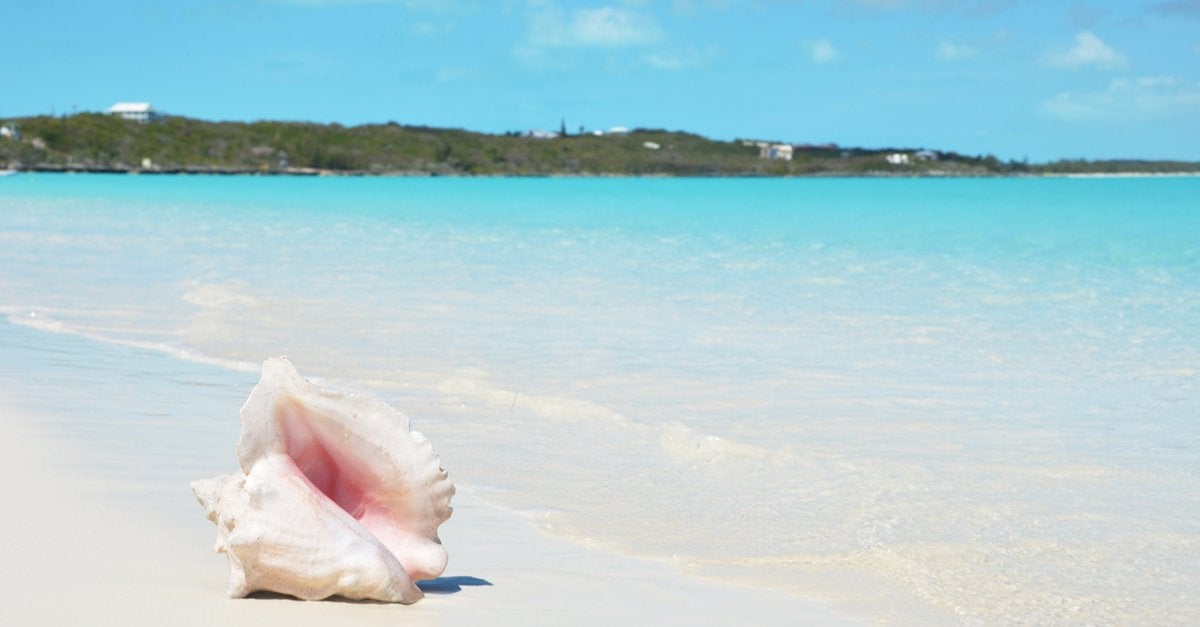 If you like fresh seafood and fancy a spot of diving, we highly recommend taking an organised dive to retrieve some conch from the seabed! Conch are a local delicacy in The Bahamas and can be enjoyed hot or cold.
The delicate pink shell of these large marine snails can be quite tricky to spot, but persevere, it'll be worth it. The flavour is subtle, and the 'meat' itself requires some tenderising, so make sure you've got your mallet ready! If you're cooking them up on board, go for a take on the classic Italian dish 'spaghetti alle vongole', cooking them slowly by adding them to a pan with a little olive oil on a low heat for around 30-minutes.
Find out more about yacht charters to The Exumas
To find out more about bareboat, by the cabin, power catamaran or skippered charters with us to The Exumas, contact our team of specialists today on 02380 455 527 or email [email protected].
Read previous article: Part two – the top places to visit while on a sailing holiday in The Exumas