Yacht Charter Central & North America
A yacht charter in the Americas gives you easy access to some of the most memorable sights in the USA and Mexico, from beautiful beaches, picture perfect quiet villages and secluded islands to chic resorts and historic towns.
What's on this page
Highlights
Beautiful scenery

Diverse cruising grounds

Quaint towns
Sailing Vacations in the Americas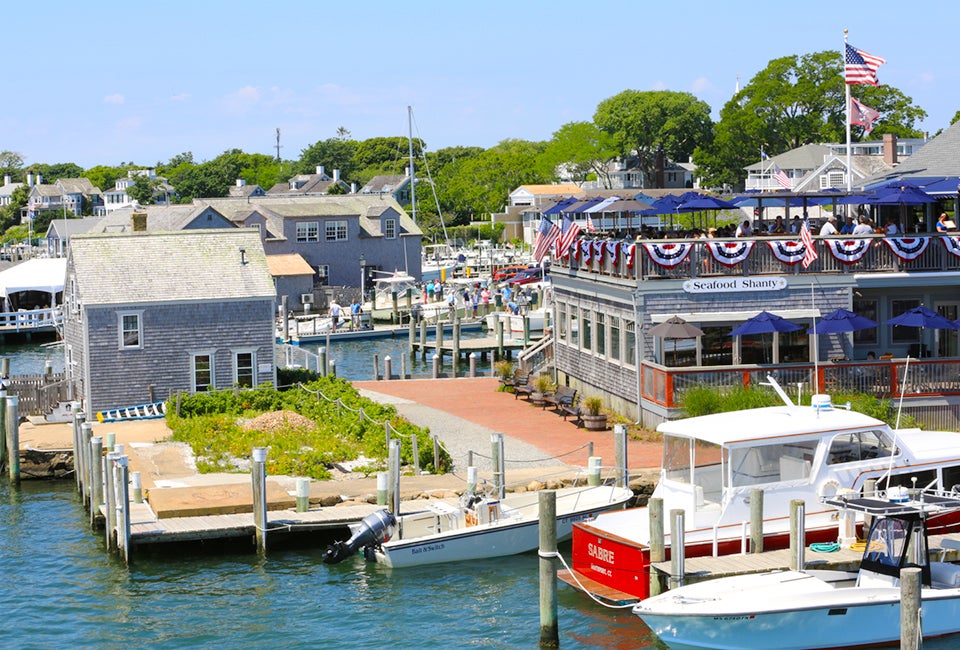 Sailing the east coast of the USA means you have one huge coastline and sailing ground to explore, with each cruising ground having its own distinct characteristics that make them perfect for sailing. These include Annapolis and Newport, Rhode Island, host to the world's most prestigious sailing race, the America's Cup.
On your Mexico yacht charter, explore the wonderful Sea of Cortez from our La Paz base in Baja California on Mexico's west coast. Discover truly breathtaking natural habitats, along with historic colonial towns and ancient indigenous monuments. A real slice of paradise, the Sea of Cortez is highly regarded for its crystal-clear waters, unique coastal landscape and marine life.
Whether you want to take in the many splendors of America's east coast or soak up the sun and unique culture in Mexico, we look forward to welcoming you to the Americas and some of the world's most prestigious sailing destinations.
Yacht Charter Central & North America
Discover the perfect sailing grounds and vast diversity of America's east coast from one of our three US bases. Or sail Mexico's beautiful unspoiled coast and explore over 900 tranquil islands from our base in La Paz.
Top things to do in Mexico and the US
Chesapeake, USA
Make time to stop off and enjoy Washington DC and Baltimore, as well as historic downtown Annapolis while sailing the east coast of the USA. Sail the meandering creeks, delightful coves, fishing villages and visit the charming towns within the bay.
Rhode Island, USA
Rhode Island sailing offers historic waterfronts and 400 miles of coast to explore. Home of the America's Cup, this is a prime New England sailing ground that includes Martha's Vineyard, Nantucket and Cape Cod. Or you can sail the Hamptons and Long Island.
See the migrating whale sharks, Mexico
The gentle giant whale sharks in La Paz are filter feeders and safe to swim with. This exhilarating, once-in-a-lifetime experience is highly regulated to protect the animals, so you must book with a licensed local tour operator. It's one of the best things to do in La Paz, so we recommend you don't miss out.
Isla Espíritu Santo, Mexico
An outcrop in the Sea of Cortez, Isla Espíritu Santo is a Unesco World Heritage Biosphere Reserve, surrounded by clear, deep waters full of shoals of the most amazing tropical fish and sea lions. Out of the sea it has wide stretches of untouched beaches.
Bahia Agua Verde, Mexico
This picturesque fishing village set in a secluded bay should be on any Mexico yacht charter itinerary.Although on mainland Mexico, it's not easily accessible by land, guaranteeing an unforgettable crowd-free experience.
When is the best time for sailing the Americas?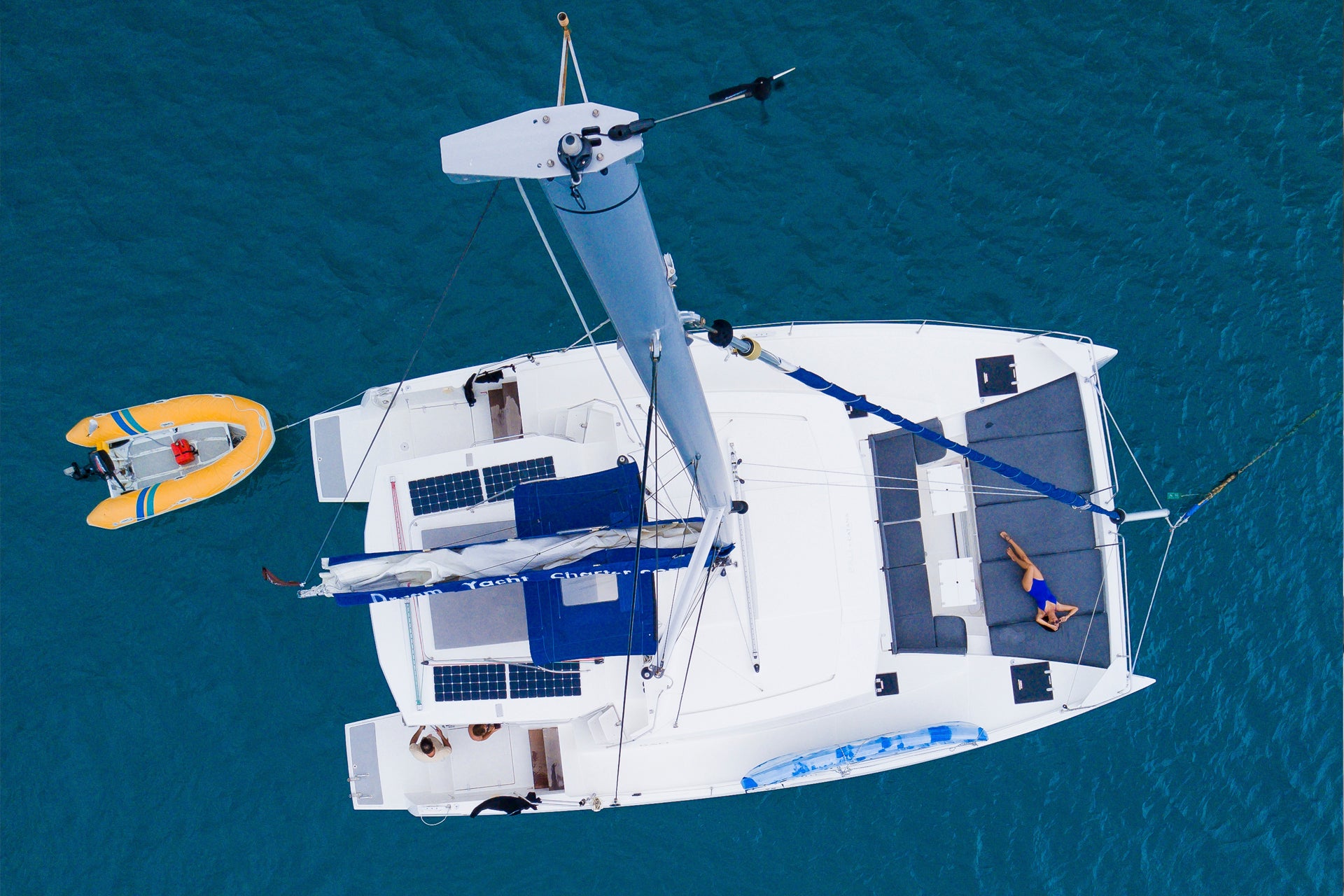 The best time to visit the USA depends on the state you are sailing from, as the weather varies. The best time of year for sailing La Paz in Mexico is mid-February to late June or mid-October to late December.
What are the sailing conditions in the Americas?
The conditions for sailing the east coast of the USA are generally calm, with pleasant weather and easy sailing in the summer months. New England experiences large tidal ranges.
The sailing conditions in Mexico include southerly winds averaging between 10 to 15 knots. Most of the Pacific basin tropical storms during the hurricane season typically pass south of La Paz and the southern tip of the Baja Peninsula.
Useful information for Americas yacht charters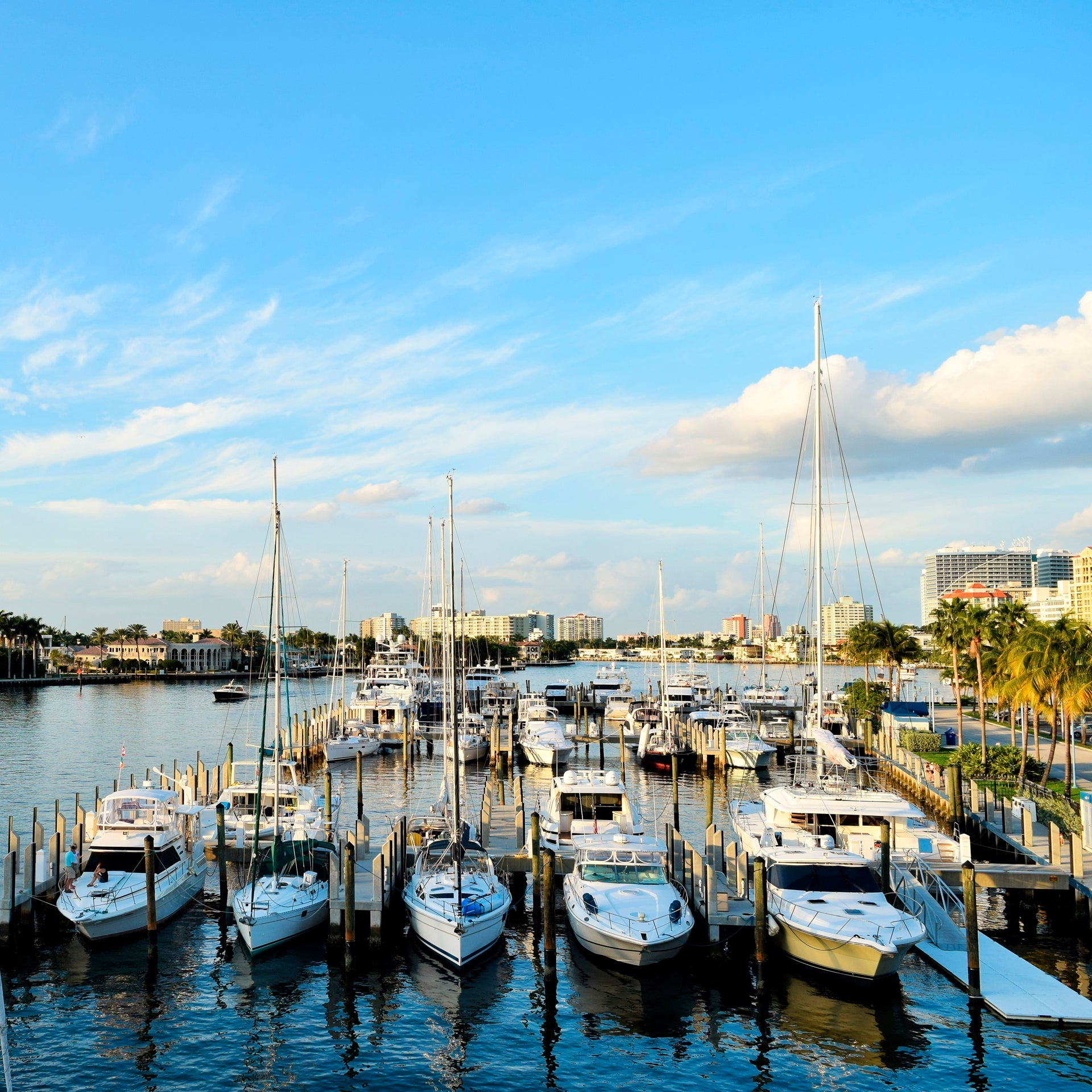 What is the currency?
This currency in America is the US Dollar. The currency in Mexico is the Mexican peso, but US dollars are accepted in the main tourist areas.
What is the Wi-Fi connection like in the Americas?
The Wi-Fi connection and internet access around our US bases is good. There's free Wi-Fi from our marinas in Rhode Island and Annapolis.
The Wi-Fi in Mexico is good, and most cities and towns have Wi-Fi hotspots at bars and restaurants. Our La Paz marina has free Wi-Fi. There's no phone coverage in about 70% of our sailing area.
What is the best way to get to the Americas?
Flights to airports near our USA marinas are plentiful from major cities. The most convenient way to reach our Mexico base in La Paz is to fly into La Paz International Airport. AeroMexico has the most daily flights and there are several other domestic airlines via Los Angeles or Mexico City.
Discover sailing charters in Mexico and the US
Yacht hire Americas
Sail some of the Americas finest cruising grounds with our yacht hire in the US and Mexico. Choose from catamarans and monohulls and find your dream yacht.
Skippered yacht hire Americas
Sailing experience isn't needed to enjoy a sailing vacation in the Americas – all you need to do is hire a skipper. Your skipper will sail your yacht for you while you relax.
Why should I book with Dream Yacht?
Dream Yacht Worldwide is now the world's leading yacht charter company and offers you:
A diverse fleet of yachts with a wide variety of models and manufacturers to suit every type of sailor.
We have +60 exciting destinations and we're a pioneer in finding new sailing grounds.
You can be assured of our commitment to customer service excellence.
You'll receive a warm and friendly welcome from our base teams who will share regional tips, recommendations and advice.
We're also a trusted seller of new and used boats and an innovator in charter management options – sailing is our business.
What licenses do I need to hire a yacht and sail myself?
The skipper of a yacht has primary responsibility for the safety of the crew and yacht at all times. Many destinations require just relevant experience demonstrated by a sailing resume.
To charter in the Mediterranean, it is mandatory that you hold a sailing license recognized by the local port authorities for bareboat charters in Italy, Greece, Croatia, Spain, Malta, Montenegro and Turkey. Other destinations that require a license include Madagascar, Seychelles, Thailand, Brazil and Sweden. For Belize, the port authority will issue a certificate of competency and an application is made on arrival.
You must take your proof of competency and original certificate with you on your charter. We advise you to contact our team about your qualifications and destination requirements before booking.
By accepting the yacht contract you are confirming that you and/or members of your crew are capable and competent to sail the yacht in the conditions and cruising area of the charter. We reserve the right not to hand over the yacht if, after inspection, it is the opinion that the charterer is not, or may not be competent to be in charge of the vessel.
What is a skippered yacht charter?
A skippered yacht charter is when you rent one of our boats for you and your guests and a professional skipper sails it for you. No sailing experience is needed.
You will need to choose a yacht with a cabin for your skipper to sleep in as they are responsible for your yacht for the duration of your charter. We will find the skipper for you once you have found your perfect destination and yacht.
You will need to pay for your skipper's food. You can invite the skipper to dine with you on board or out at a local restaurant.
What is the difference between crewed and by the cabin charters?
Our by the cabin charter charters offer exciting destination tours on a set itinerary crafted by our destination experts. You can book a double cabin and private bathroom and will share the boat with other guests who have booked the other available cabins. You will be looked after by a professional skipper and hostess with itineraries ranging from three to 11 nights. There is a set menu and included meals and drinks vary depending on location.
Can you tell me about your yachts?
Our super premier yachts are less than 12 months old from their first charter date, while premier yachts are less than three years old from their first charter date. Our yachts are well maintained and undergo regular, scheduled technical inspection.
In case of emergency, you can rely on our hotline, at any time, seven days a week. If you experience a technical failure affecting major and important parts of the yacht, we will repair the failure within four hours of receiving your call during working hours (8am to 5pm). If you lose more than four hours (during working hours), we will compensate you for one full day. If the repair takes more than one day, we will provide you with a similar boat or compensate you on a pro-rata basis. If restrictions to this guarantee apply in specific areas, this will be detailed during the charter check-in at the base.
We highly recommend you arrange travel insurance in case you need to cancel for an unexpected reason to cover non-refundable deposits. Please make sure you have personal travel insurance that covers sailing.
We will insure the vessel throughout the charter with first-class insurers against all risks, to provide permission to charter as under contract terms and to cover third-party liability.
The following options are available in limited locations:
Security Deposit: This varies on the size of the boat and when the boat is returned without damage it is refunded.
Damage Waiver: The charterer agrees to pay a non-refundable damage waiver at the time of booking, as well as a reduced damage deposit on embarkation that is refundable upon completion of the charter should no damage occur.
Get inspired! #MyDreamYacht
Follow our customer's journeys & then get ready to share your own amazing experiences on Instagram
What's new?
Stay up to date with news and events or get some inspiration for your next yacht charter and pick up useful tips by reading our latest blogs.
Go to Blog