Events
Find out more about yacht chartering with our pick of the industry's top regattas and boat shows around the world. We hope to see you there!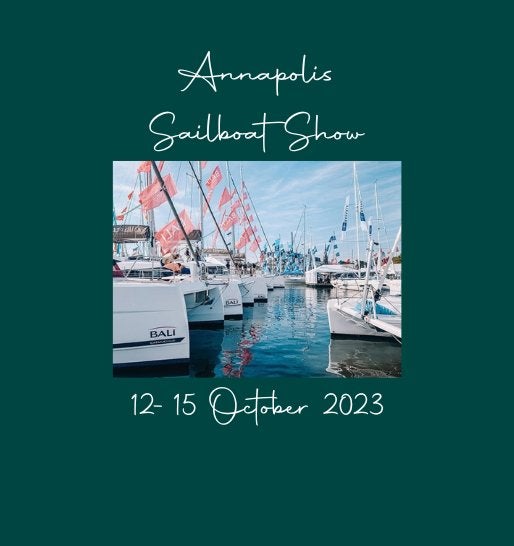 Boat Show
Annapolis Sailboat Boat Show
October 12 - 15, 2023
Annapolis Maryland - USA
Annapolis Sailboat Show | Annapolis – USA
Visit us at the upcoming Annapolis Boat Show, located at City Dock, Annapolis Maryland. From October 12th – 15th stop by our booth to see our yachts in person and speak to an expert vacation planner.
If you're interested in yacht ownership or our charter programs, one of our consultants will be happy to help. Visit our yacht sales website and request an appointment to let us know your attending!
Visit website
Regatta
Blue Cup Regatta 2023
October 28 - November 04, 2023
Argosaronic Gulf, Greece
The Blue Cup Regatta is a much respected international event held annually in the Argosaronic Gulf, Greece. The next race, the 32nd Blue Cup, will be held from October 28 – November 4 in 2023.
The race was introduced in 1990 by Vernicos Yachts, who became part of the Dream Yacht Charter family in 2011. We've carried on the event and now around 50 yachts from our fleet participate, including yachts from Beneteau, Bavaria, Dufour and Jeanneau, which attracts crews from around the world.
Expect us to return for much fun on the water and a vibrant party atmosphere with cocktails and dancing at every port of call. Want a taste? Check our 2022 video.
Visit website