Power Catamaran Charter
Sail faster and see more of your chosen destination on your sailing vacation with a power catamaran charter
What's on this page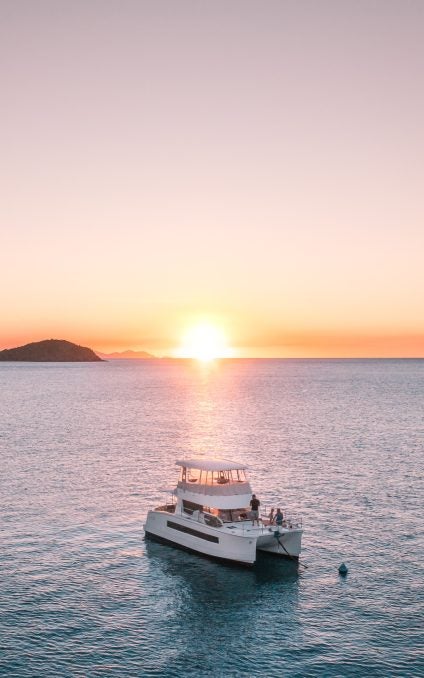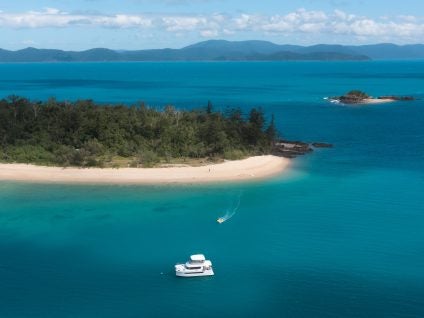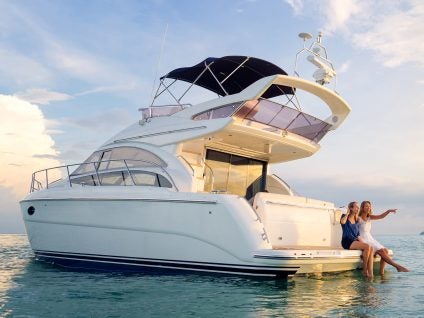 Why Power Catamaran?
Adventure

Drive it yourself

Private boat
Explore the world onboard a power catamaran charter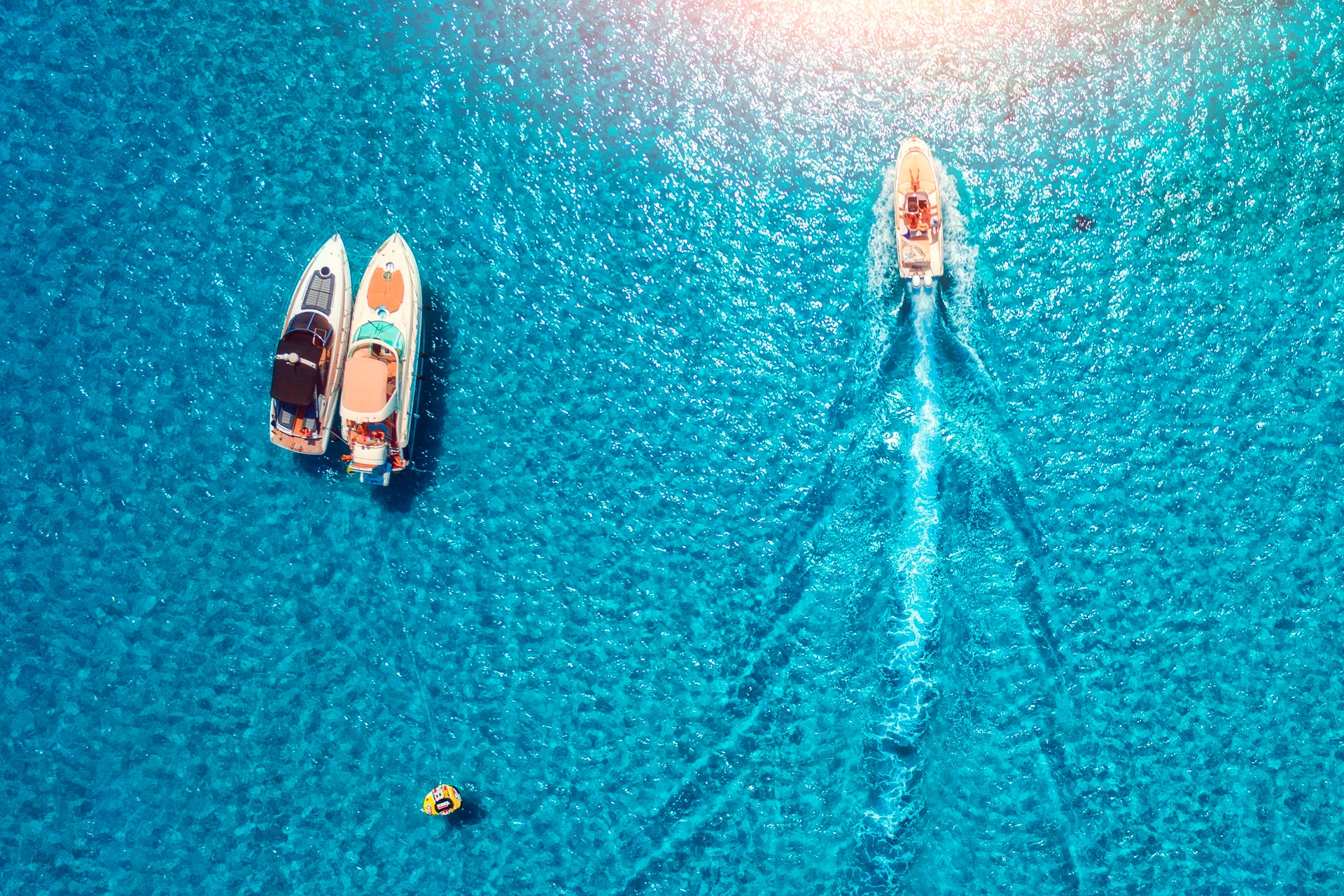 You don't have to be a sailor to enjoy island hopping in the Caribbean if you vacation on one of our power catamarans. Power catamarans are easy to manoeuvre and a great option for your sailing vacation, as they provide comfortable accommodation as you explore some of our most popular cruising grounds.
So many of our customers have asked for more power catamarans in our fleet and we're excited to announce we've added them to even more destinations.
Benefits of power catamaran charters
Power catamarans offer so many benefits, including:
Power
Motor yachts are a lot faster than sail yachts. Motor yachts like the FP Maestro 37 can cruise at speeds up to 22 knots, depending on the sea conditions, which gives a great sense of freedom for thrill seekers. Sail yachts can travel around 9-10 knots and are reliant on sea and wind conditions, plus the skills of the crew.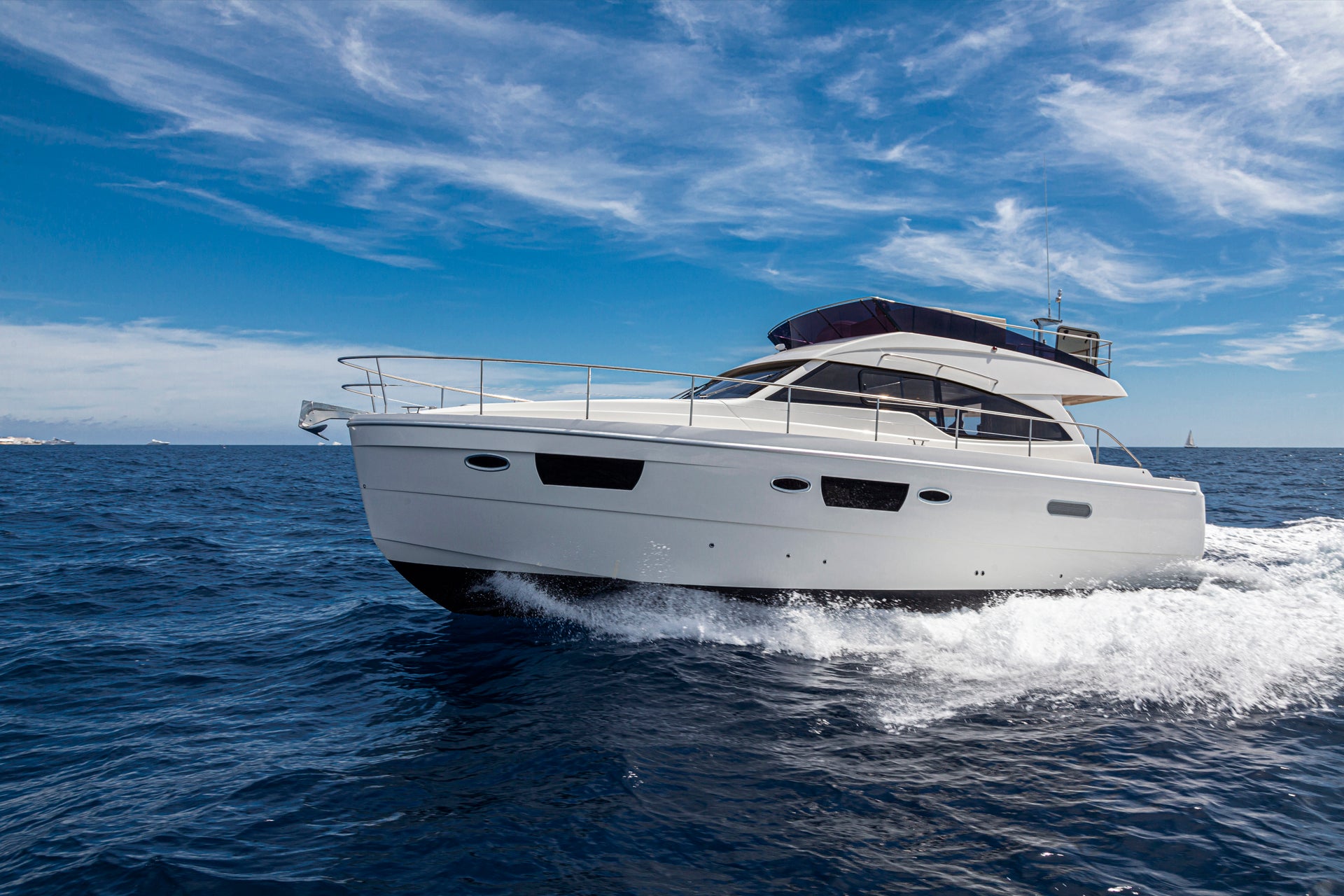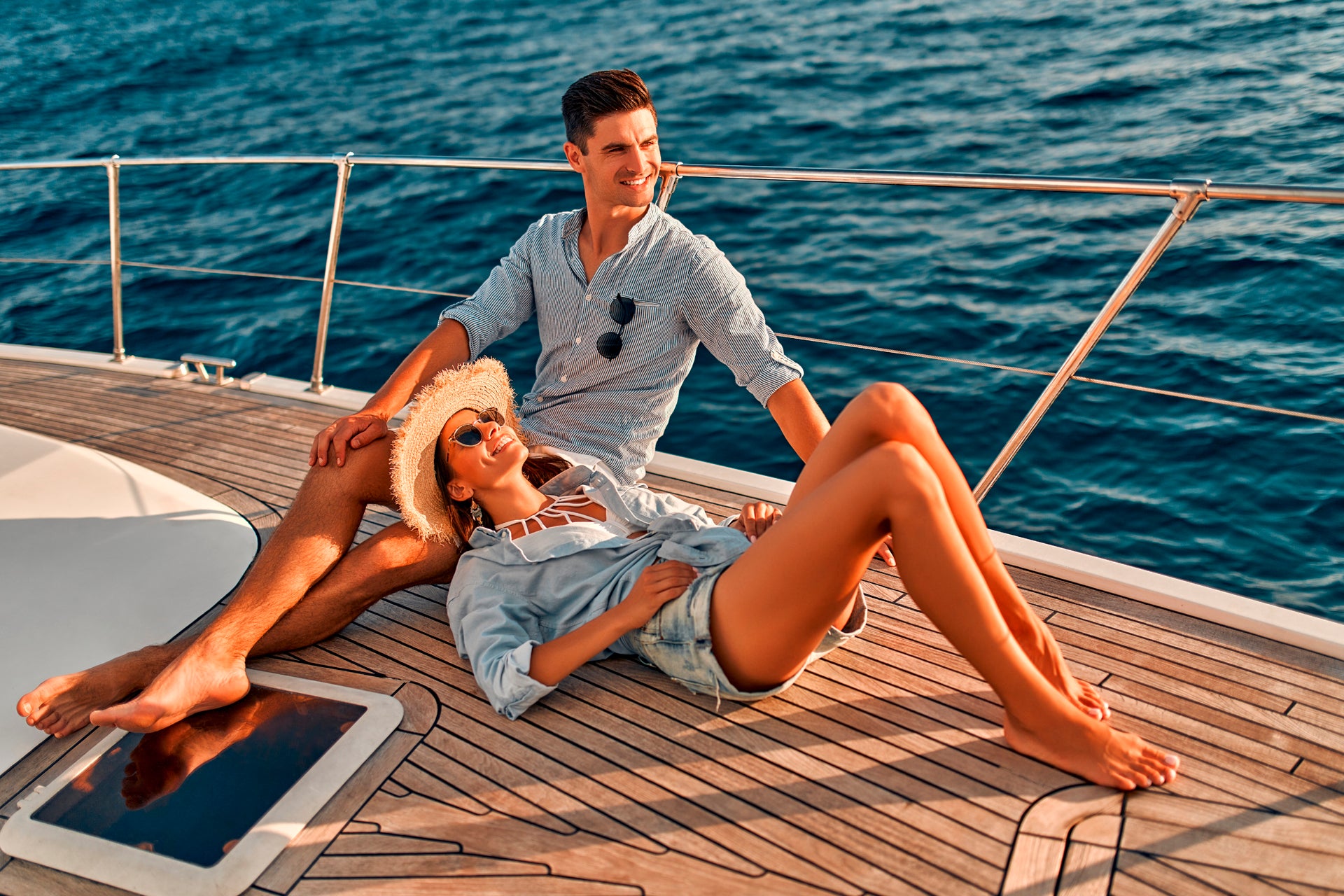 Efficiency
The extra 10 knots you have on a motor yacht means you can make the most of your vacation time. You can cover distances in half the time it takes a sail yacht, making motor yachts the perfect choice for island hopping and going short distances. This is why we offer motor yacht charters at our destinations known for island hopping and line of sight sailing. Make the most of that extra time by exploring favorite islands or discovering new locations.
Stability
Two hulls are better than one if you are looking for a comfortable experience on board to dine, relax and enjoy the view
Relaxation
Without a mast, motor yachts are the perfect grab n' go charter boat, as you won't have to worry about raising or lowering sails. This means you won't have to call your guests to be all hands on deck, but can focus on relaxing and letting the motor do the work on your power catamaran charter.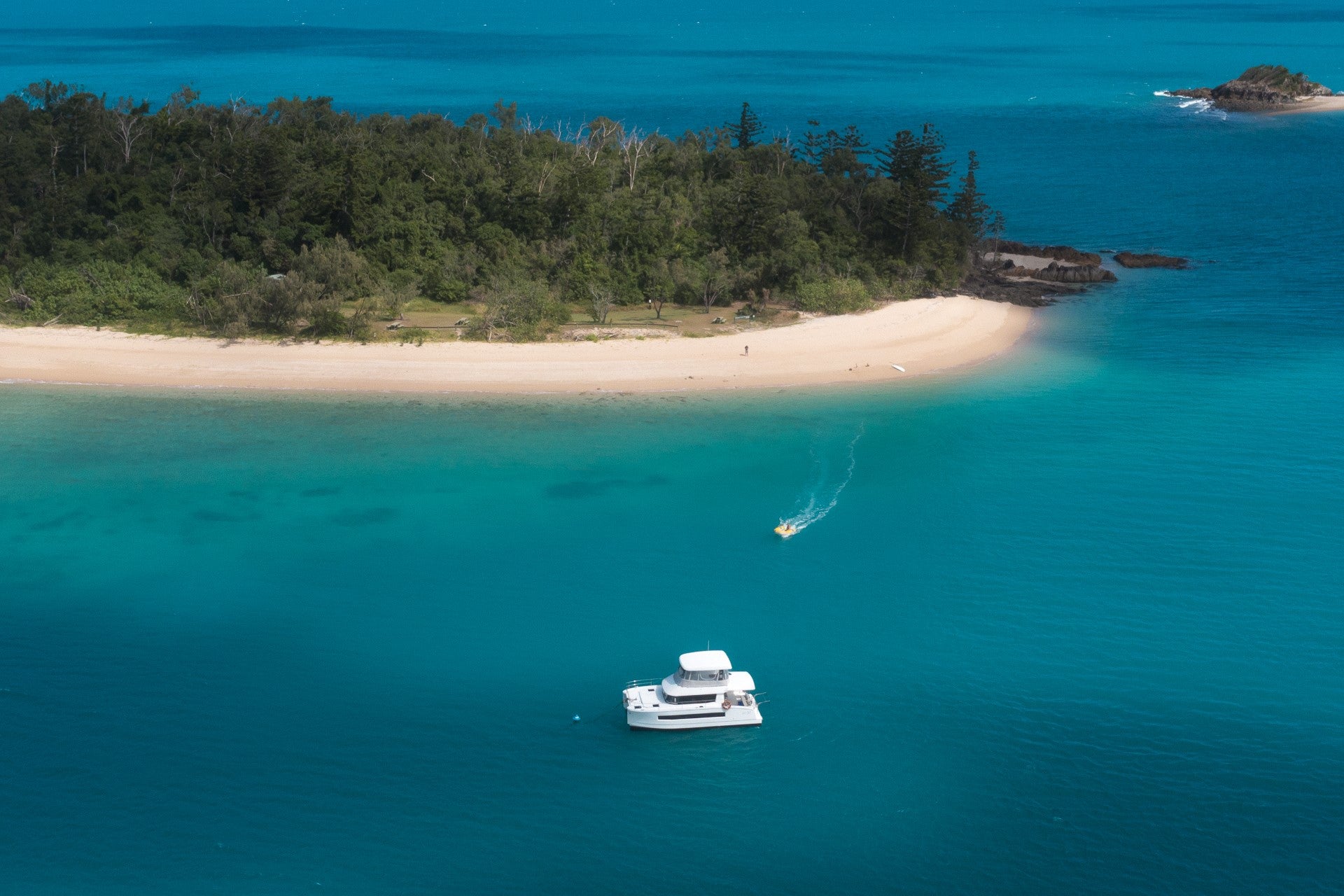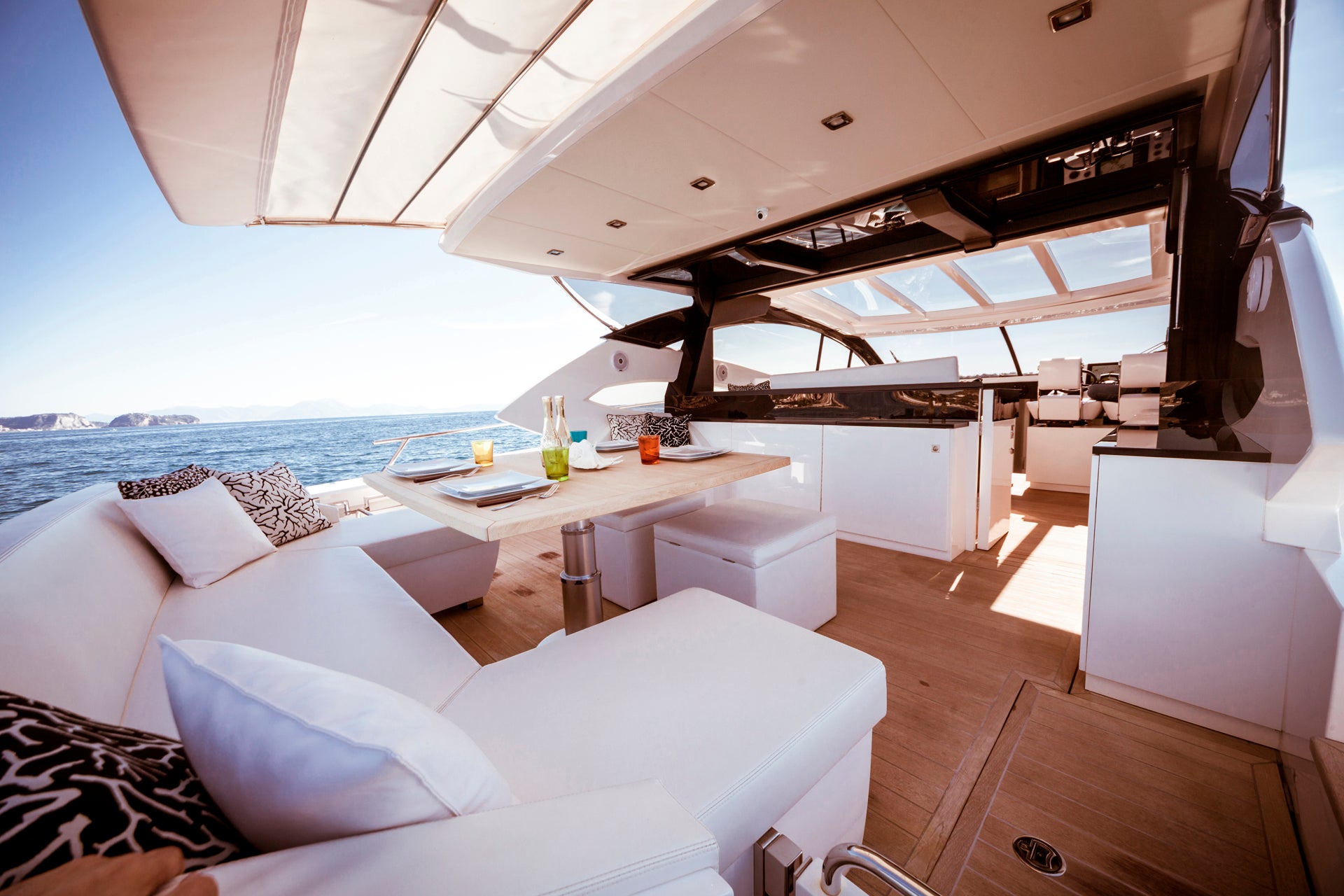 Social spaces

You'll spend most of your vacation on the upper deck, the flybridge, where you have the main cockpit and all the controls. The helm has seating for two people, and the flybridge also has ample seating areas and another fridge, so you share the experience with your crew and a cold drink is always within reach.
Am I qualified to rent a power catamaran?
Our motor yacht rentals are available to be used if you have power boat experience on your bareboat sailing resume. This means they are a great way for someone who may want to charter in international waters but have yet to gain sailing experience. If you don't have any sailing or power boat experience, we can also book a professional skipper to handle the vessel for you.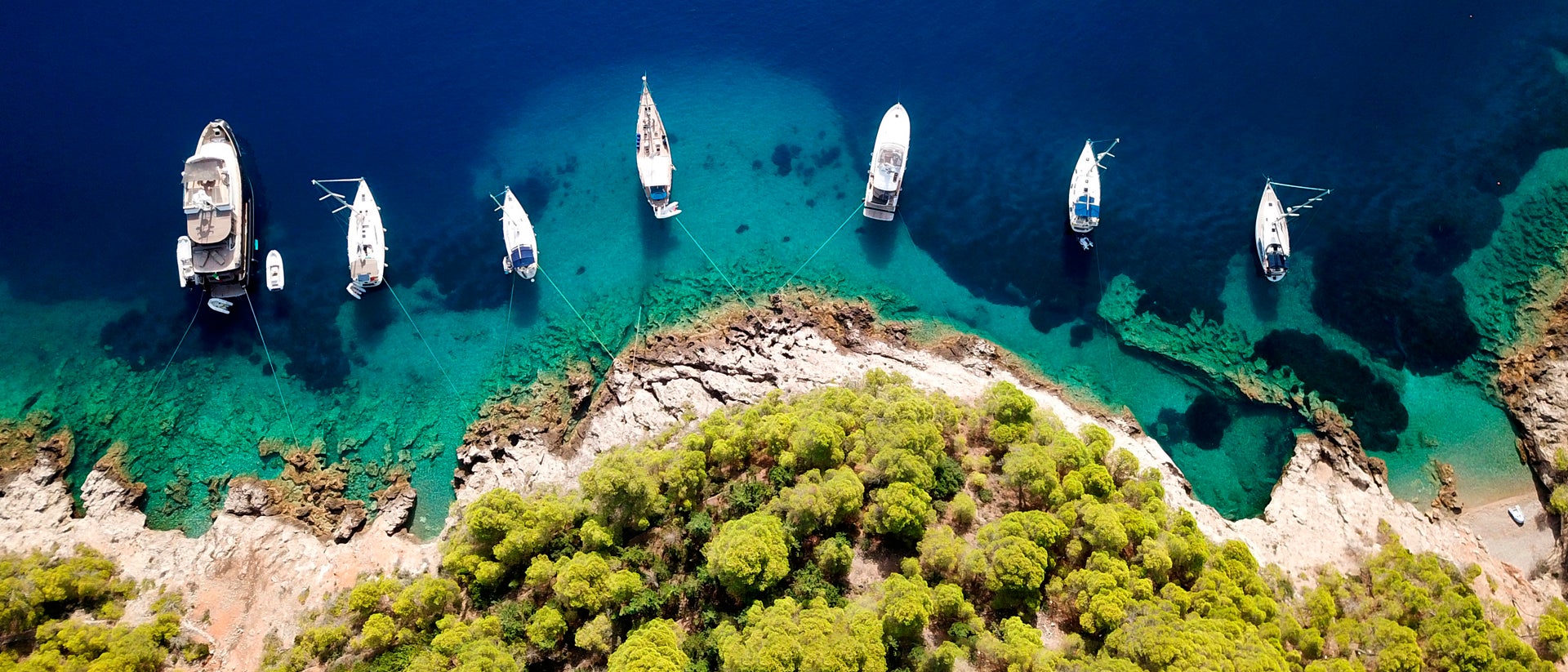 How much does a bareboat charter cost?
You can tailor your yacht charter to make the most of your budget. We've listed some considerations that will make a difference to your bareboat charter cost.
Choose an older yacht – Our newest yachts are more expensive to charter than others in our fleet. As yachts get older they move to our economy fleet and offer the best value. You can sail wonderful older yachts and that will lower your charter price.
Sail in low season – Peak seasons are popular for good reason, yet the shoulder seasons can also provide pleasant climates and fewer crowds. Low season also has the advantage of being less expensive with more yachts available and cheaper flights.
Charter for longer – Most charters are for one or two weeks, but it is possible to secure additional discounts if you sail for more than three weeks.
Combine discounts – You can combine discounts to get up to 20% off if you book 180 days before departure, have booked with us before and book during a boat show. Take a look at our bareboat yacht charter special offers.
Mooring and marina fees – Your choice of destination makes a big difference to your overall bareboat charter cost. Some locations offer free or very low mooring fees if you buy a meal at the local restaurant. In others, you may need to pay marina fees, as well as fees for landing on islands, entering national parks or marine reserves.
Add ons for your charter – Water toys enable you to explore mangrove creeks, blue caves and lagoons. Add kayaks, paddle boards, inflatables, donuts and towable bananas to your charter. If you have the budget, add jet skis, water skis, subwings, waterslides and infinity pools with nets. Gadget lovers may want to add to SEABOBs or a Jet Lev, which allows you to hover and feel like you are flying.
Early boarding – Check in and depart on the same day.
Delivery sailing – Experienced sailors can help us get our fleet ready for the season by sailing boats to our network of bases. If you're flexible and have the right resume, this could suit you.
Can we join the ARC (Atlantic Rally for Cruisers)?
You can join the Atlantic Rally for Cruises and we have a limited number of yachts available for this. Special conditions apply, get in touch for more information.
When do I need to pay the balance?
You will need to pay a 30% deposit to confirm the booking and the balance is due 60 days prior to embarkation.
What payment is required?
You will need to pay a 30% deposit to confirm the reservation and the balance is due 60 days before boarding. Once a booking has been confirmed, offers and discounts cannot be applied retroactively.
Are there any limitations of where I can charter ?
There may be restrictions as a result of:
Insurance coverage
Crew licensing requirements
Civil unrest or war
Hazardous navigation conditions
Please discuss your plans with us and let us know if they change.
Get inspired! #mydreamyacht
Follow our customer's journeys & share your own amazing experiences on Instagram
What's new?
Stay up to date with news and events or get some inspiration for your next yacht charter and pick up useful tips by reading our latest blogs.
Go to Blog