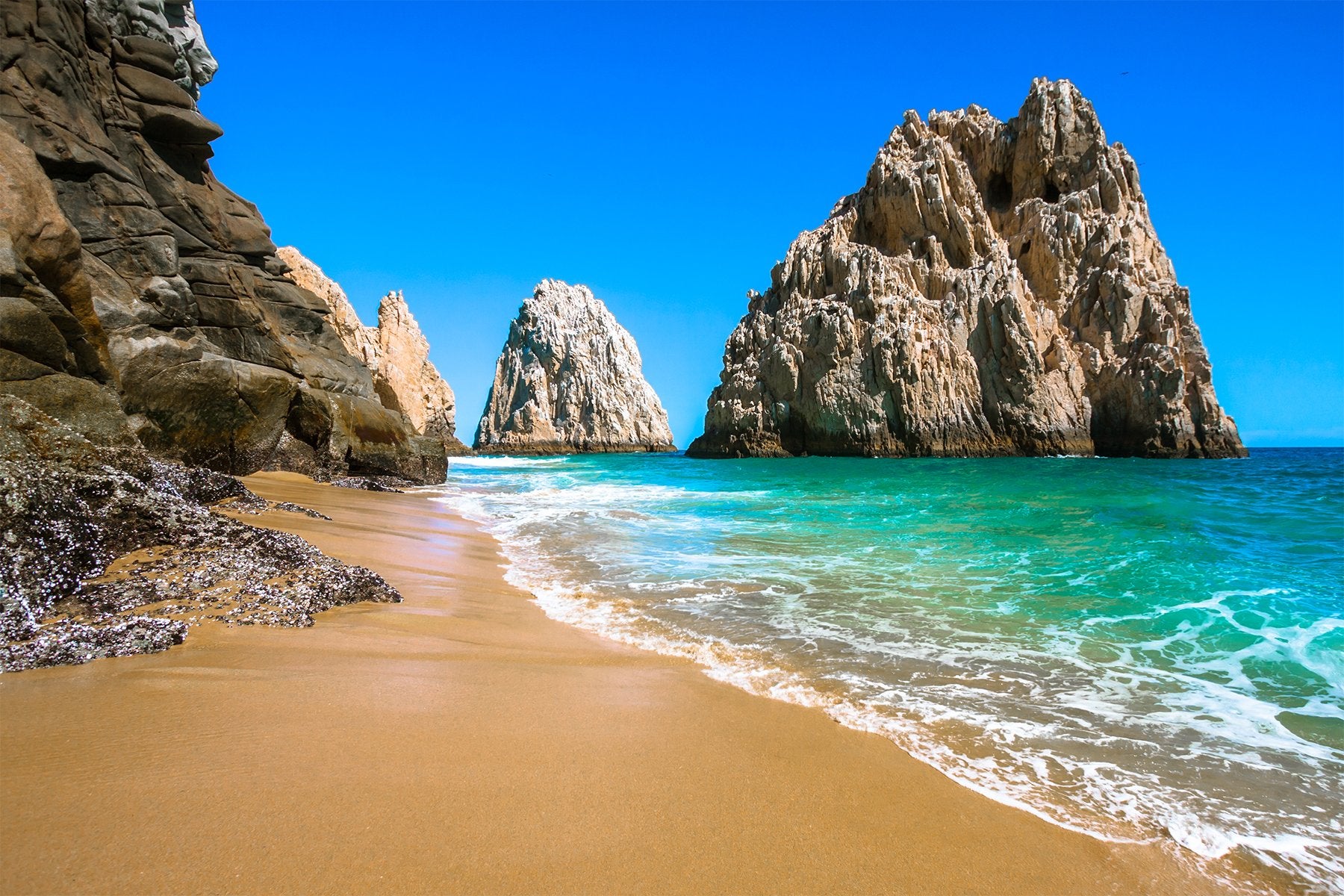 Serene, wild and otherworldly are all apt descriptions for the dazzling display of nature that is found in the Sea of Cortez, otherwise known as the Gulf of California. If you're a lover of nature, wildlife and off-the-grid adventure, sailing the Sea of Cortez may be just the paradise you've been dreaming about.
Located to the west of mainland Mexico, along the Baja Peninsula, the Sea of Cortez is a wonderland of contrasts. Electric blue waters sparkle against rugged red bluffs, dolphins and manta rays leap majestically against a backdrop of desert sands and the spectacular views while hiking are just as striking as the underwater playground found when snorkeling.
In this destination, tourist traps and crowds are far from sight, replaced by secluded beaches, stunning vistas and a stunning diverse marine ecosystem that's guaranteed to deliver an up-close-and-personal wildlife experience. The deep, clear waters are home to countless species of whales and dolphins, as well as colonies of playful sea lions and marine turtles. Jacque Cousteau even famously referred to the Sea of Cortez as "the world's aquarium".
Upon sailing away from the Baja Peninsula mainland, you'll experience an energizing "digital detox" like no other. Leave the internet and email behind in exchange for nature's perfectly simple pleasures — lively sea breezes, fresh-caught fish on the grill, smiles from friendly locals and unrivaled nightly star-gazing.
Read on to learn everything you need to know about sailing the Sea of Cortez.
Bountiful Marine Wildlife
If wildlife encounters are at the top of your list, the Sea of Cortez islands will definitely not disappoint. Snorkelers are likely to come across moray eels, turtles, manta rays and a wide variety of tropical fish. Large pods of long-nosed dolphins — sometimes numbering in the hundreds — can often be spotted diving, leaping and even surfing in the wake of your boat.
A much-sought-after encounter in the Sea of Cortez is the opportunity to swim alongside a colony of sea lions. Sea lions are curious, friendly and adorable and you'll love swimming with them. A large colony is found on Los Islotes, with professional tours leaving from the town of La Paz. Summer is a great time to visit, when the water is warm and more tranquil, but the largest populations of sea lions and playful pups are found in the spring. Don't forget an underwater camera for full Instagram bragging rights!
Whale sharks are another favorite with visitors. These plankton-eating gentle giants are the largest fish in the world, reaching lengths of 40ft or more. Whale sharks are known to come to the Bay of La Paz between October and February each year. Swimming with whale sharks is regulated to protect the animals, so a licensed tour operator is required for swimming with these magnificent creatures.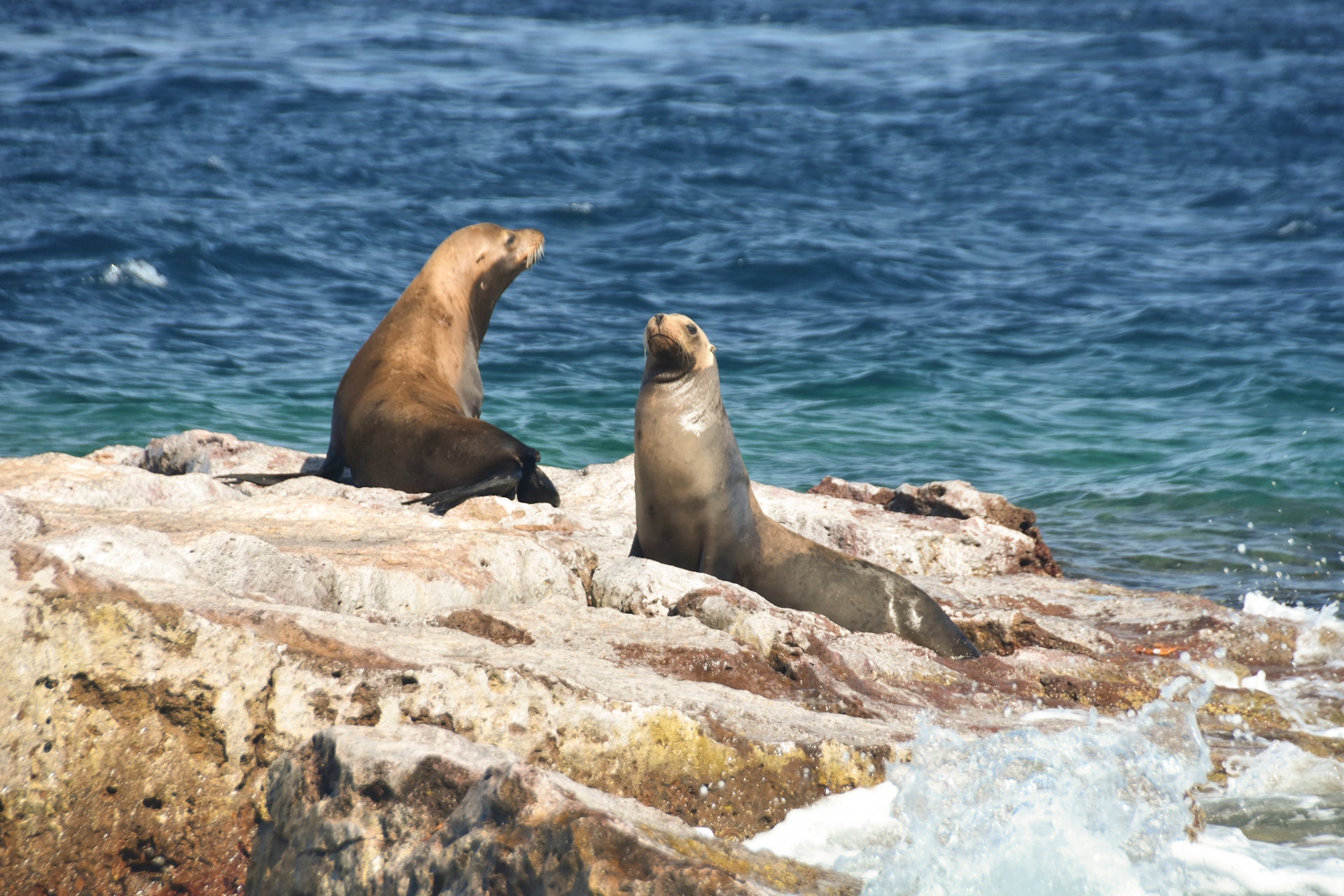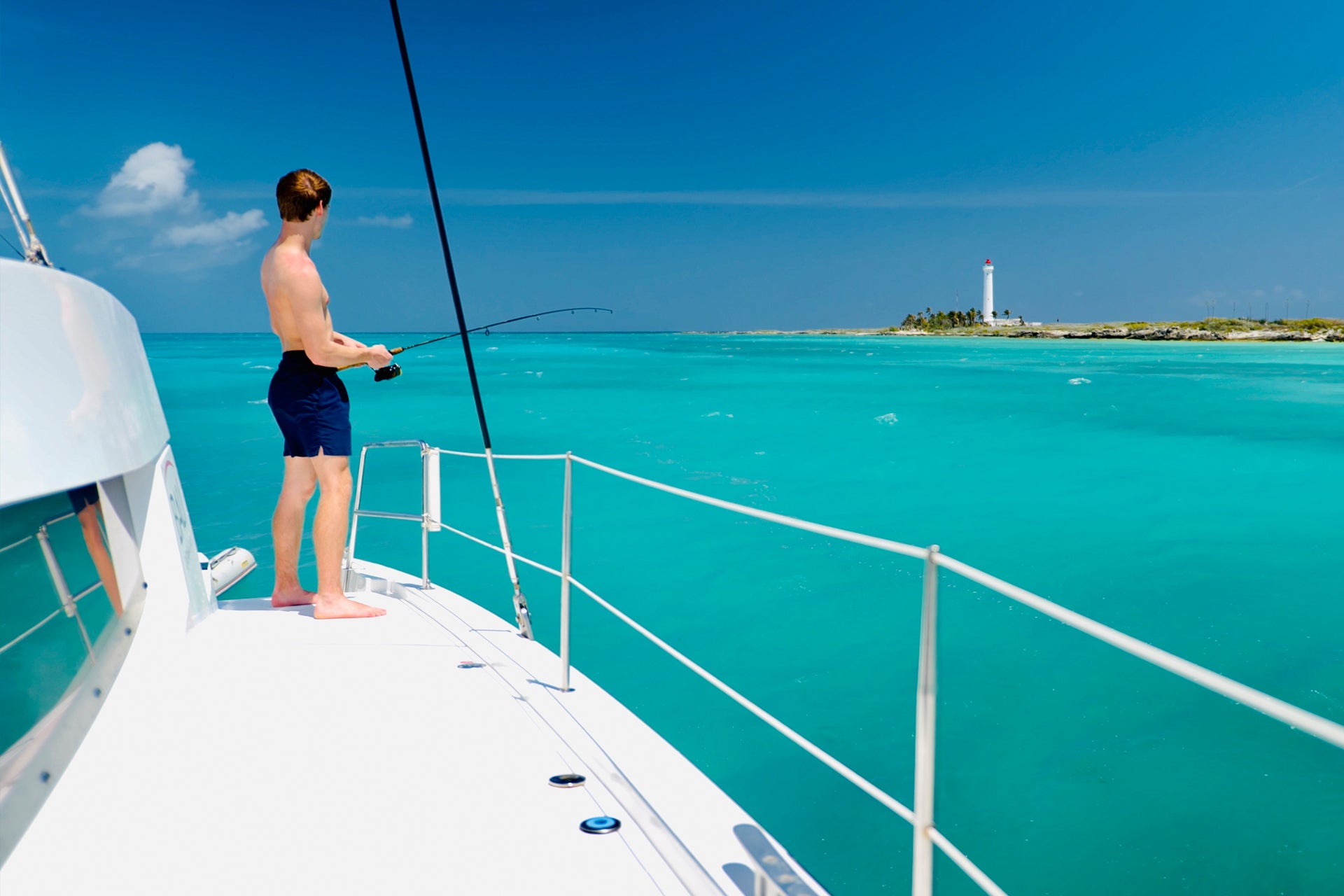 Culinary Delights of the Baja Peninsula
While dining opportunities may not be the first thing that comes to mind when thinking of sailing the Sea of Cortez, the Baja Peninsula offers foodies a delightfully simple, fresh and wholesome menu with a staggering array of fresh-caught seafood, including tuna, octopus, clams and lobster. An arid, tropical climate adds to the unique taste and variety of fresh fruits and vegetables, such as avocado, mango and guava.
The small town of La Paz offers a surprising selection of restaurants with international cuisine, thanks to the diverse population of expats who've settled here throughout the years. But of course you can't go wrong with the traditional Mexican fare found here. Shrimp tacos, fresh-made guacamole and margaritas are all on the must-try list while in La Paz, and excellent cantinas are plentiful.
While sailing the Sea of Cortez, the fishermen among you will want to fish from your boat for the very freshest seafood possible. Grill aboard your boat and enjoy unmatched dining under the stars paired with a frosty cerveza.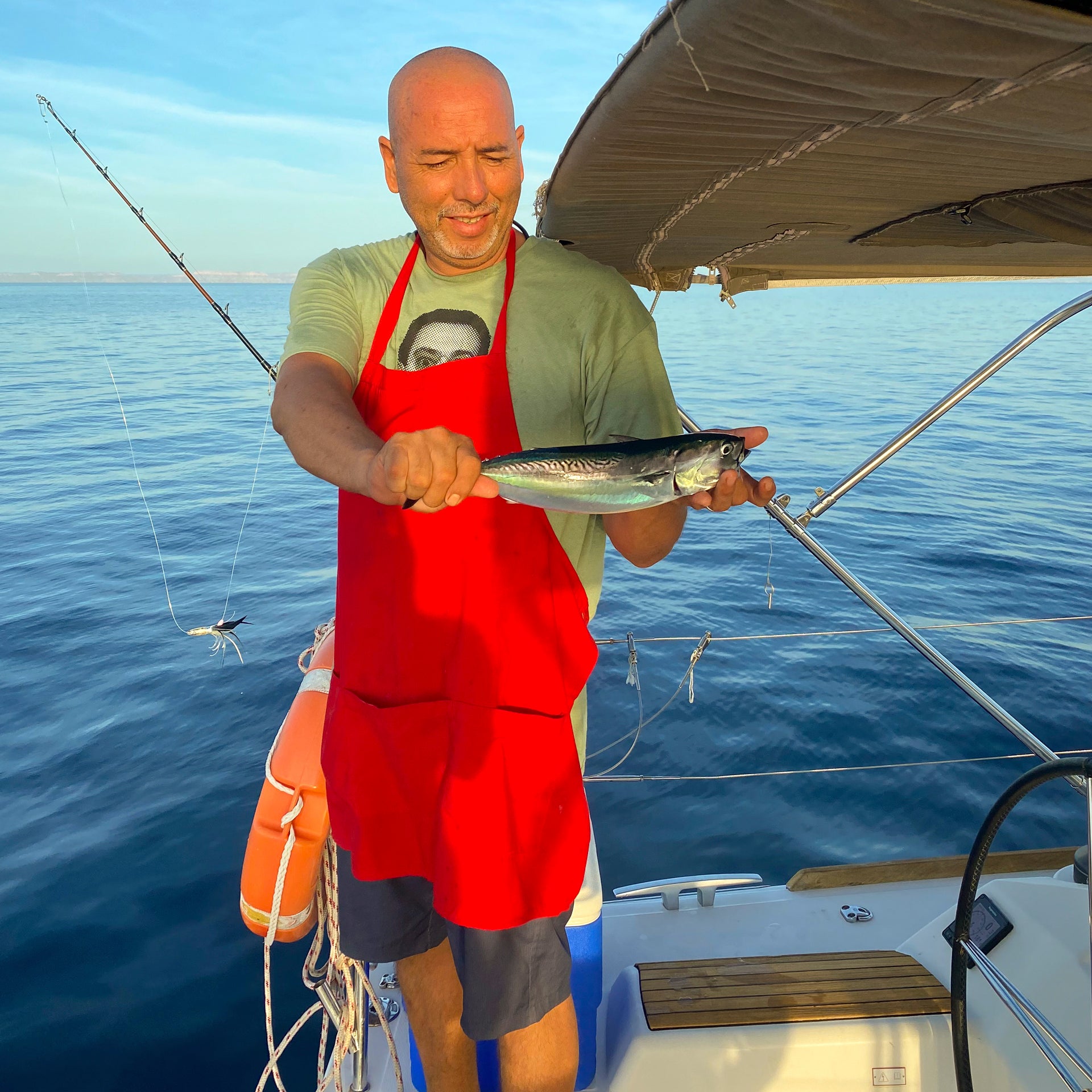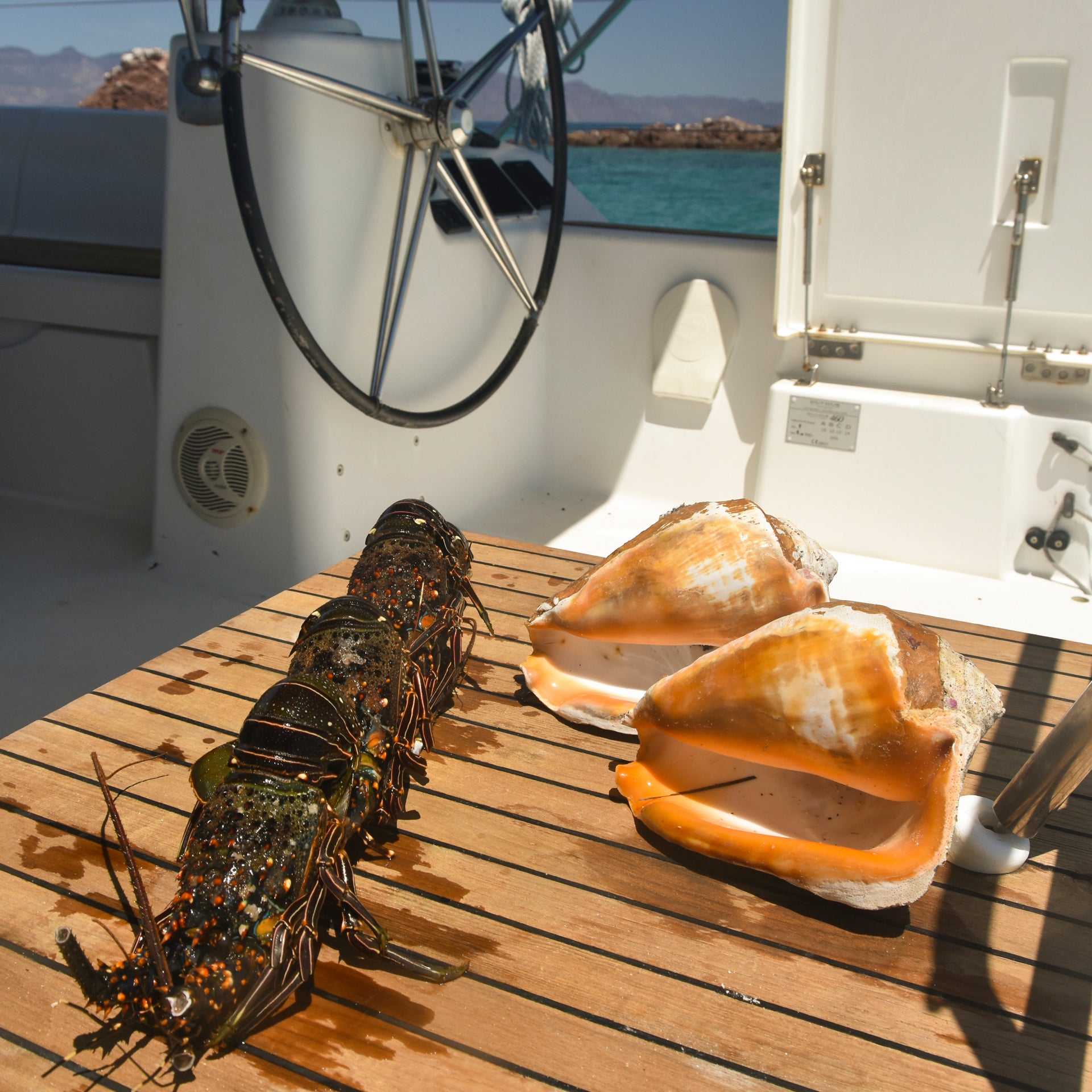 The Sea of Cortez Islands – Top Anchorages:
La Paz
Cruising the Sea of Cortez begins in this vibrant capital city of Baja California Sur. The beautiful CostaBaja Resort Marina is found here and is the perfect location to begin your sailing adventure. The heart of scenic La Paz is the malecón, or seaside boardwalk, which extends for miles along the waterfront, dotted with charming sculptures, palms and street vendors.
Isla San Francisco
This postcard-perfect anchorage is a cruiser favorite, with its long stretch of horseshoe-shaped beach, amazingly clear water and jaw-dropping views of the Baja mountain range. Hikers can trek the ridge trail that snakes along the hills at one end of the bay to reach the top for stunning views of bright blue-green sea on both sides of the ridge.
Santo Bahia San Gabriel, Isla Espirtu Santo
This large picturesque bay offers great kayaking, snorkeling, hiking and white sand beaches surrounded by rugged, cactus-studded, red volcanic cliffs. Follow the trail across the island to the eastern shore to find Playa Bonanza, one of the most beautiful beaches on the island.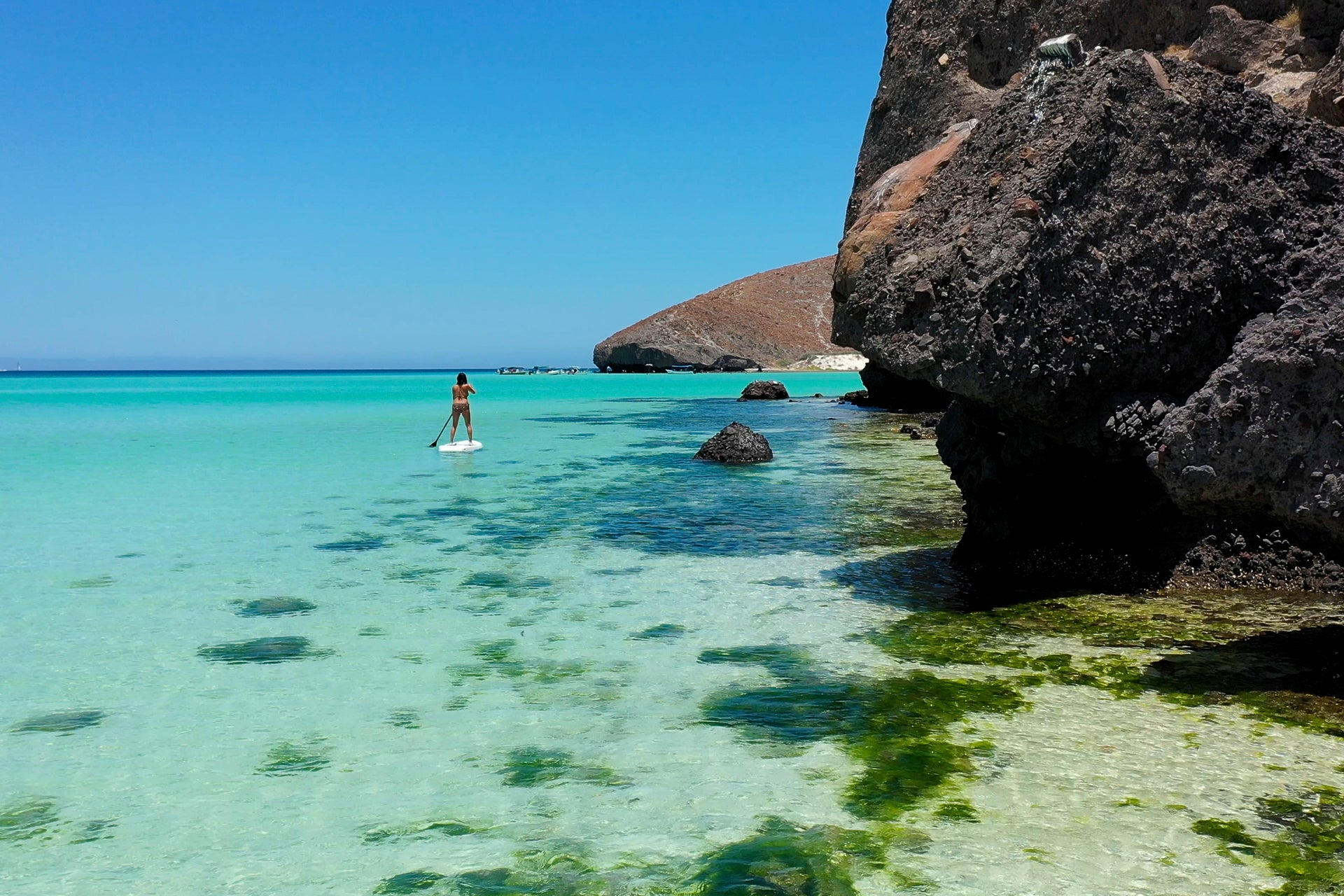 Thoughtfully plan your provisions
La Paz is the place to provision. The town has everything from quaint open-air markets to large supermarkets. Be sure to buy everything you'll need for your charter before you depart the marina. Most importantly, stock up with lots of bottled water! Once out on the gulf, there are few stores or restaurants to be found, aside from local fisherman who may occasionally stop by peddling their catch of the day.
Packing for your charter
As with all yacht charters, careful packing can greatly enhance your trip. Be sure to bring along bug spray, a wide-brimmed hat and sunscreen for sun protection. Sturdy footwear is recommended for hiking the many spectacular desert trails of the Sea of Cortez islands.
Prepare to unplug
WiFi and internet access are available in and around La Paz, but after leaving the marina there is generally no service available. But sailing, swimming and stargazing more than make up for the loss.
Appreciate the friendly locals
Take some time to interact with the local people — and other yacht charterers — that you encounter along your journey. Part of the charm of visiting faraway places is connecting with people with lifestyles very different from our own. Buy what they're selling, offer them a beer, and help each other out for a more enriching and rewarding experience.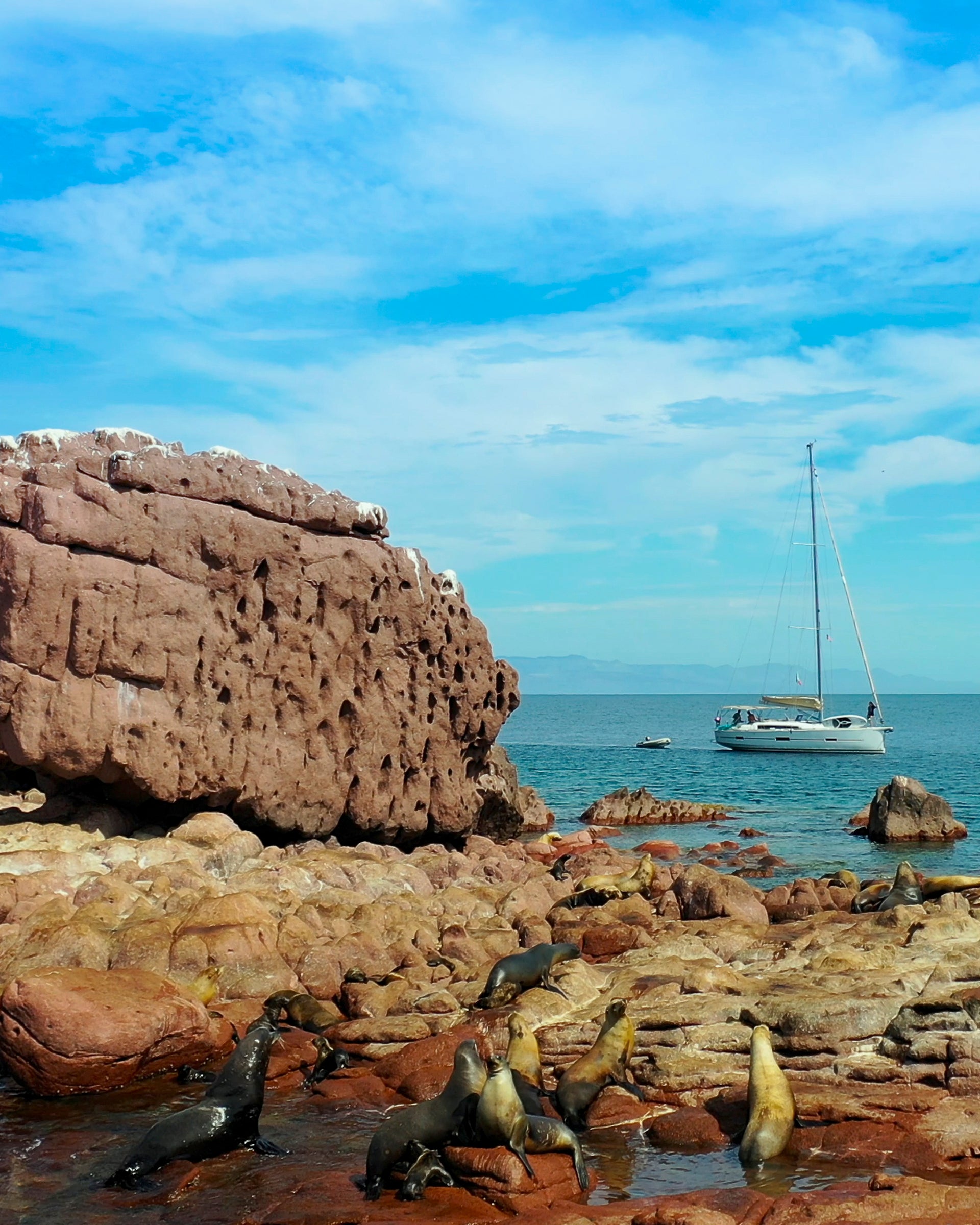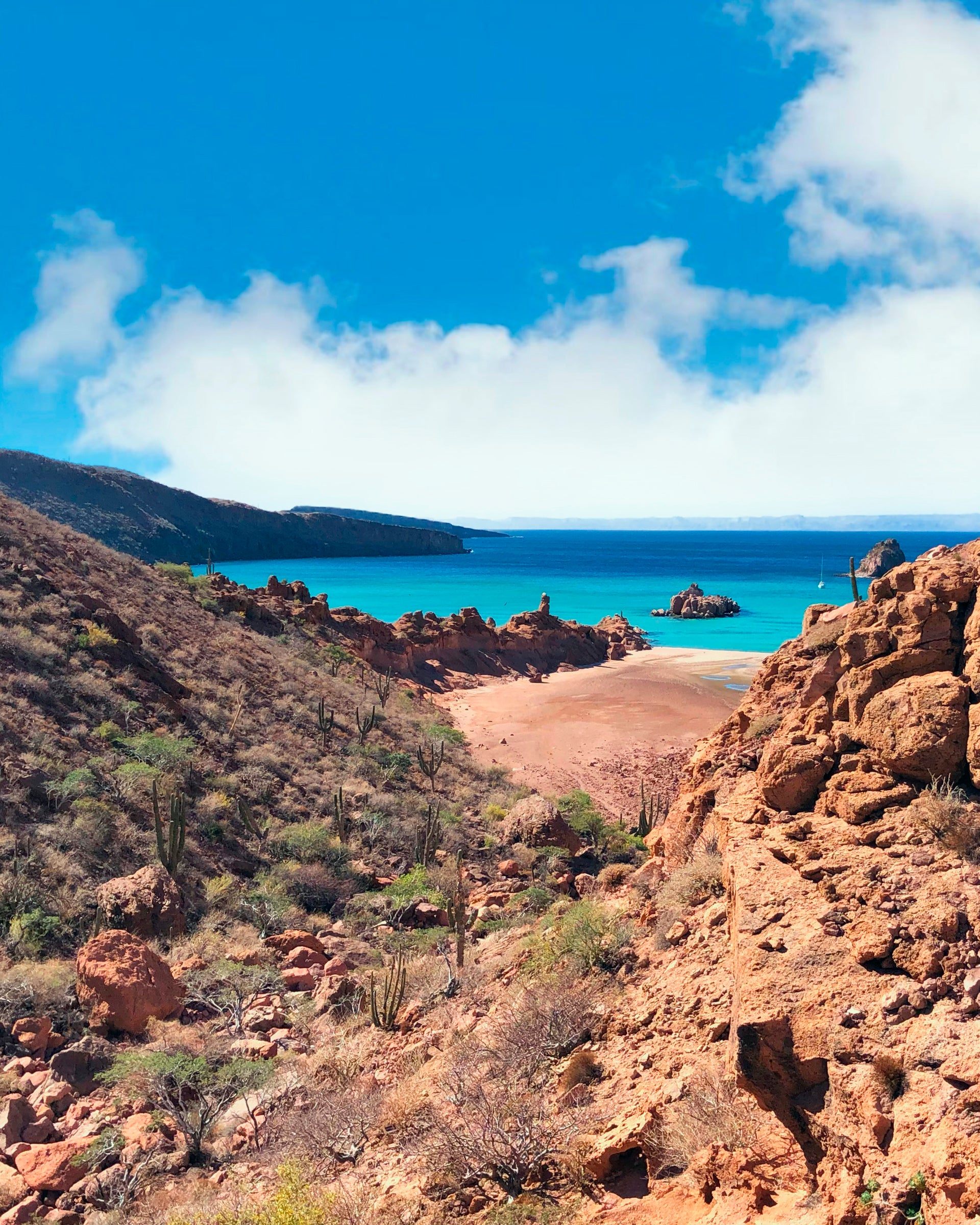 If you've concluded that the untamed beauty of the Baja Peninsula is just what you've been looking for, you should know that this area of the world in unquestionably best explored by boat. Charter a vessel from Dream Yacht Charter, plan your itinerary and set out for a magical adventure where arid desert meets aquamarine seas.
Sailors can take the helm on a bareboat charter, or enjoy the guidance and unmatched local knowledge provided by a skippered charter. Read our blog to discover more about sailing the Sea of Cortez, or one of the many other destinations. Get in touch with our team today on 855.650.8902 or email [email protected] for more information.