Our cruising guide to the Maya Riviera reveals why the region is so much more than just Cancun's developed beachfront and rowdy spring break crowds. This premium sailing ground also offers an unspoiled, exciting sailing ground with cenotes, reef snorkeling, clear waters, historic traces of ancient civilizations, jungle landscapes, tantalizing food, warm weather, and a fantastic atmosphere.
Our base is in Isla Mujeres, a wonderful island that is the perfect starting point for your vacation. We've shared our top five itinerary stops in our cruising guide to the Maya Riviera.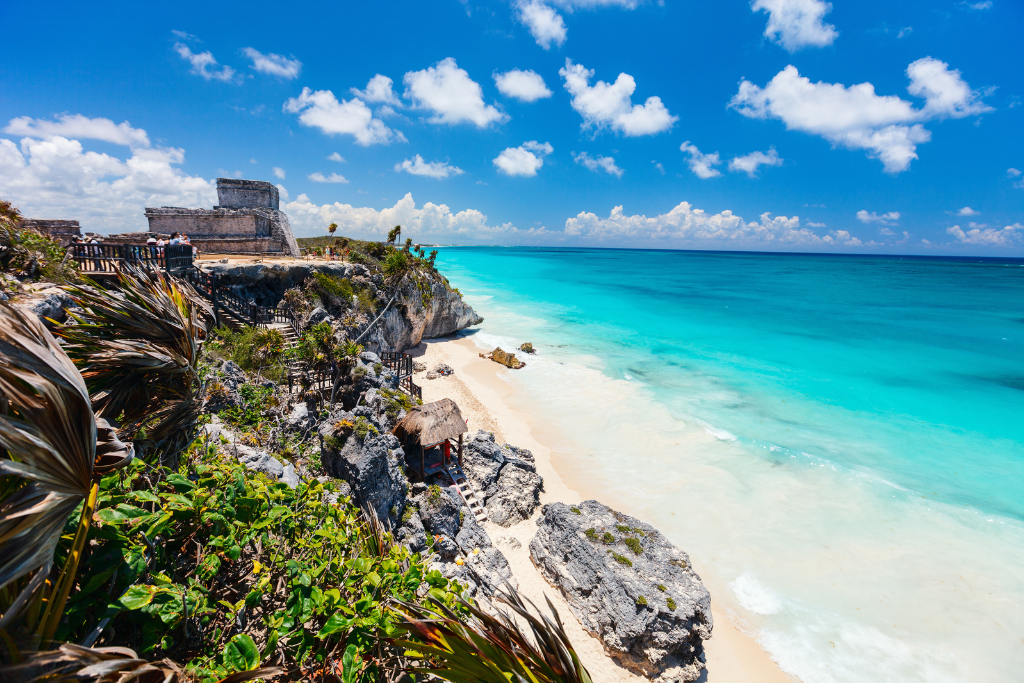 1 Tulum
One of those rare places where lush jungle meets a sandy beach and ancient archeological treasures.
Trace the Mayan culture with a visit to the Tulum ruins, which we're sure will be at the top of your list of things to do while sailing the Maya Riviera, and for good reason. In the 13th and 14th centuries, the walled city of Tulum was a renowned trading destination locally and with what is now Central America. The site itself pre-dates the Mayans and fuses many styles of architecture. If you don't want to trek to Chichen Itza three hours away to see the Temple of Kukulcán, Tulum gives you a good feel for the Mayan people.
If you want adventure, head to the cenotes to swim deep sinkholes (at your own risk!) – we strongly recommend you go with a group or a guide. For those seeking inner peace, Tulum is a yoga and wellness haven, so you can get your fill of sound baths, meditation and mindfulness, realign your chakras and open your mind to the present moment.
There is a public beach, or you can try one of the beach clubs for sumptuous daybeds and cabanas to see if they have non-resident availability. You can access the beach directly from Tulum's ruins, which overlook the sea.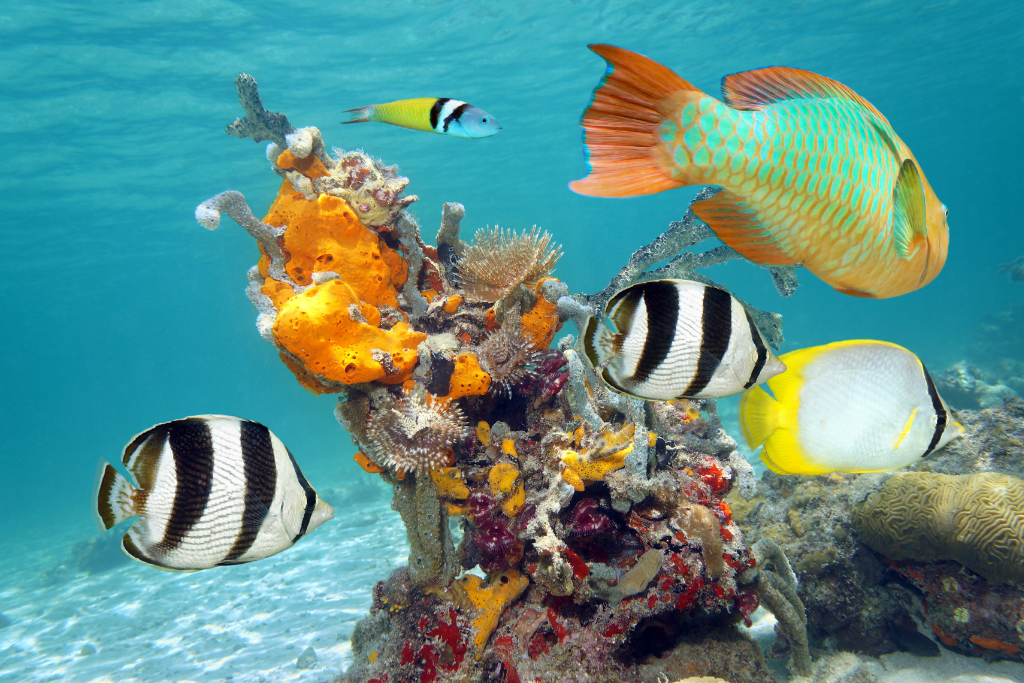 2 Cozumel
If you want to get a great view underwater, Mexico's third-largest island has to be your top itinerary stop while sailing the Maya Riviera. Sure, it can get busy in the day, but hold on until the cruise ships have gone, watch the sunset and enjoy an authentic dining experience after dark. You may find yourself dancing salsa before you know it.
For the best beaches on Cozumel, head to the eastern coast's Playa Chen Rio, for protected swimming, and Playa Bonita, with its Mayan ruins. On the west coast, dive at Playa Corona or lounge at Playa Uvas. If relaxing is your thing, you can settle in a beach hammock and watch the world go by.
Known as the land of the swallows, Cozumel is a fantastic diving and snorkeling destination with crystal clear water – it was a favorite of Jacques Cousteau. Enjoy the best of the Mesoamerican Reef at Palancar beach, which is a lovely sandy stretch where you can stroll right in. Whether you are going to snorkel, SNUBA or SCUBA, get up close to the region's huge range of marine life, including sea turtles, rays, nurse sharks, barracudas, lobsters, crabs.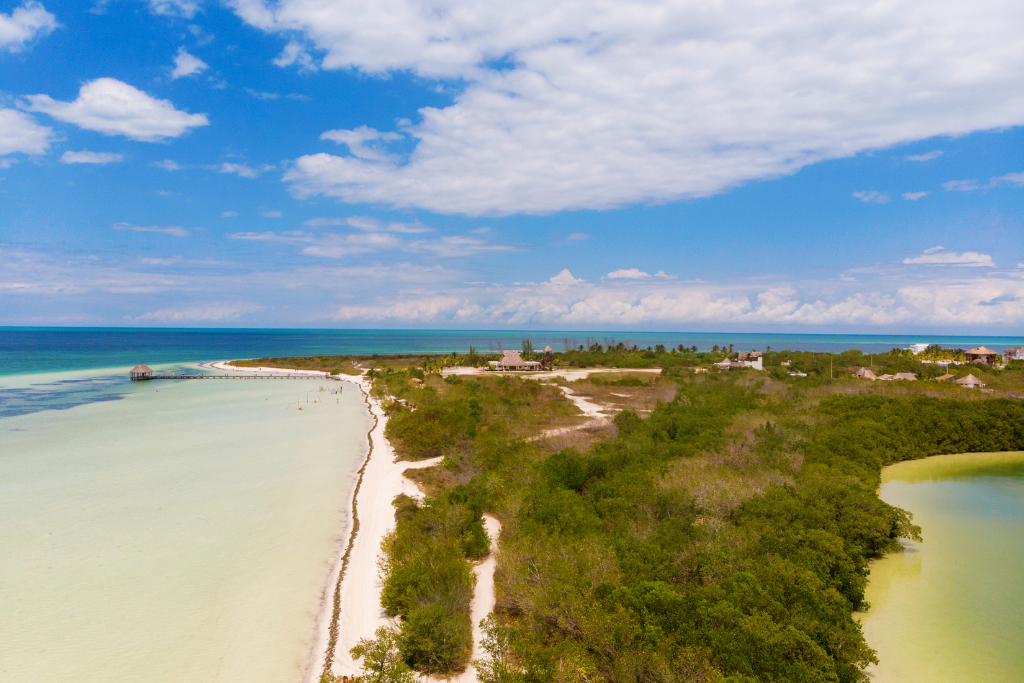 3 Isla Holbox
Just off the Yucatan Peninsula, this long, thin island is the place to go if you're sailing the Maya Riviera and want to relax while experiencing true Mexican charm. Stroll along the natural sandy beach without the clutter of highrise hotels as a backdrop. You can chill out in peace and quiet too and without the roaring of vehicles, as Holbox is virtually car-free and everyone has a bike.
Head out onto Punta Cocos, a spectacular sand bar where you can walk for miles in clear, shallow warm water – it's a stunning highlight and worthy of being included in our cruising guide to the Maya Riviera. For a burst of color, be sure to visit Isla de la Pasion off the nearby coast with its population of flamingos. This is a special place to see whale sharks at certain times of the year, and the island is known for its fishing – the quality of the water is outstanding.
On the beachfront, you'll find plenty of hammocks jutting out of the shallows on wooden poles where you can take that awesome photo that will be the envy of your friends! Dine on authentic cuisine at street food markets and enjoy the tastiest tacos around. Keep an eye out for the many colorful murals, which make up the vibrant street art scene.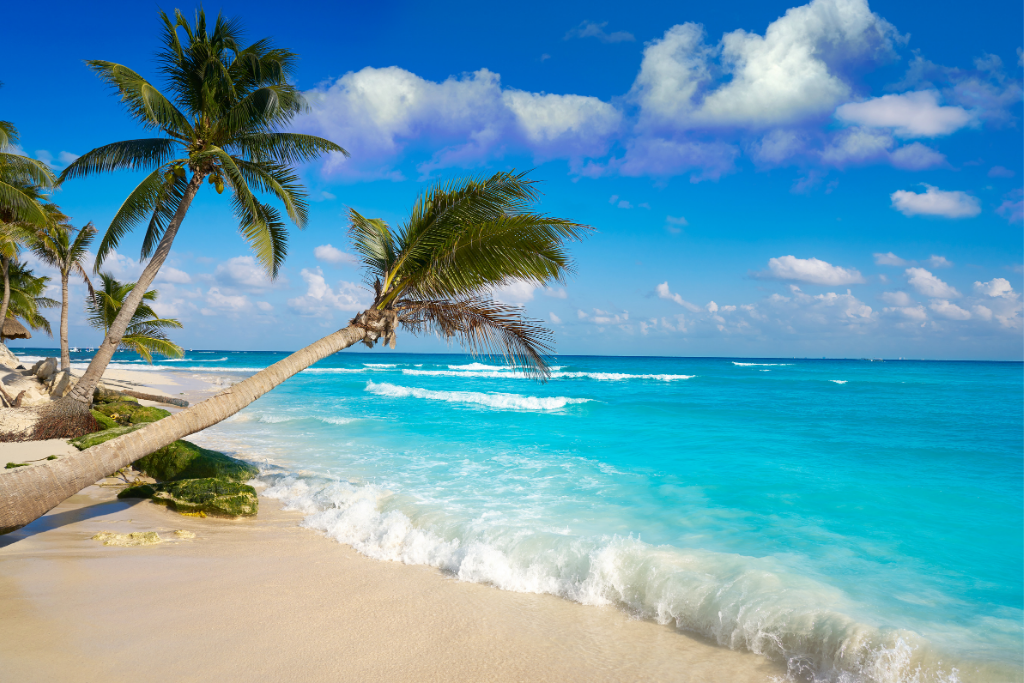 4 Playa del Carmen
This chic modern city offers everything you'd expect from a coastal resort, from sparkling turquoise waters to white-sand beaches. It's also an area that has kept its authenticity from its fishing village origins. The best beaches include Marmitas Beach at Calle 28.
If you're looking for a party atmosphere, you'll find it here among the sophisticated clubs and bars with live music. It plays host to the world-renowned electronic dance music BPM festival and PGA golf tournaments. Stroll 5th Avenue for shops, restaurants and plenty to do.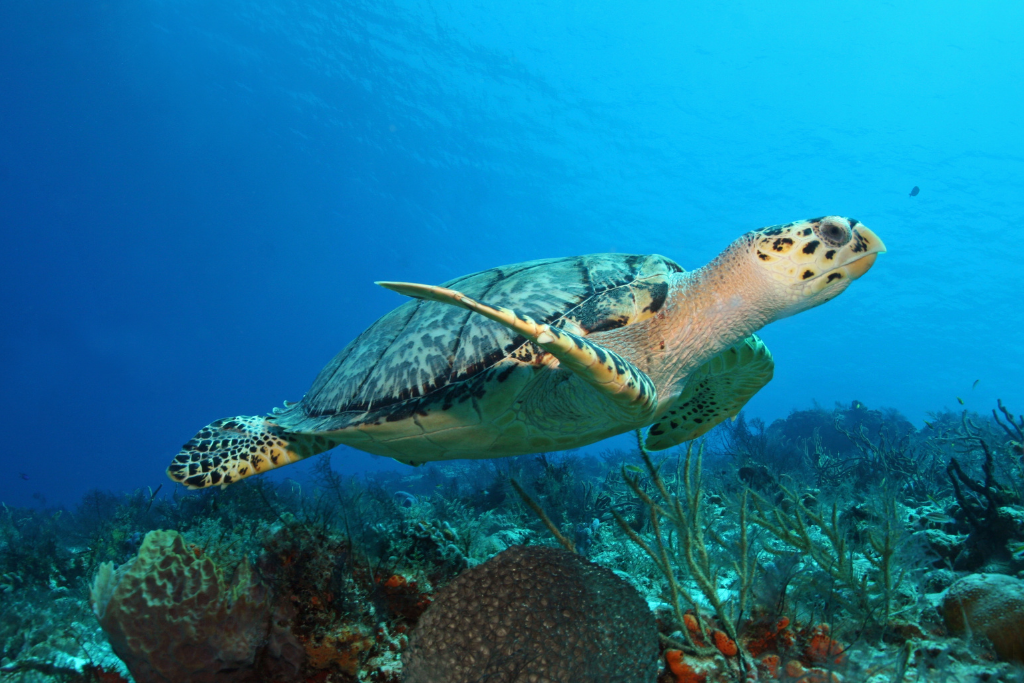 5 Akumal
Include Akumal, or place of the turtles, in your itinerary to spot the endangered green sea turtles among clear waters protected by the reef. You'll enjoy wide, palm-fringed sandy beaches and turquoise waters, which is why we've included in our cruising guide to the Maya Riviera. It's home to many beautiful bays, including Akumal beach, North Akumal beach (close to Yalk-Ku Lagoon) and Jade Bay, to name a few.
If you want to snorkel with turtles make sure you respect wildlife. You will find them easily in the morning before the visitors start to churn up the sand in the water. They are curious but don't touch or swim after them, and keep quiet. Leave your snorkel fins on the boat so you don't injure the turtles. If you're visiting Half Moon Bay, keep a lookout for sting rays, you might even see the local southern sting rays if you're lucky.
Sail in Mexico from our base in La Paz, on Mexico's Baja Peninsula, or read more on our blog.