As part of our #morewomenatsea series, Nini Champion talks to us about her love of sailing and Team Ocean Grown, a female pairs team competing in the 2022 Talisker Whiskey Atlantic Challenge. This 3,000 nm unassisted ocean row begins in La Gomera, Spain and finishes in the Caribbean port of English Harbour, Antigua. Nini's teammate is former Dream Yacht Charter skipper, Lisa Roland. Nini explains why she is ready to take on a challenge of a lifetime…
How it all began
The Chesapeake Bay served as my playground when growing up in Annapolis, Maryland, where fishing, crabbing, wakeboarding and sailing are common when there is nice weather. I first learned to sail on opties when I was young, but my sailing experience grew from dinghy sailing to J/22s, and time on my father's boat. I was so fortunate to have been exposed to sea time growing up – it's an experience that not many people have, even in adulthood.
With a passion for environmental science, I pursued a degree in this area of study, as well as a degree in Studio Art. After graduating I began working on boats, initially as a boatyard laborer, but my career in the professional sailing industry began in Antigua. I was interested in finding a freelance deckhand/mate position, with an eye to working aboard a classic sailboat. Often, I was passed up after being told I was likely not strong or skilled enough.
I landed a job as a mate to a 23m Classic Ketch after some temporary work, receiving my Yachtmaster Offshore and turning down several interior/deck positions. Holding out for the job I wanted was worth it. I had the good fortune of kindness from those I worked for, visited incredible places, and gained a wealth of knowledge from the captain I worked with.
Working in the sailing industry has allowed me to visit places I would not have picked out on a map, such as the Aeolian Islands in Italy while forming life-long connections with people from all corners of the world. This past year I returned to my hometown to expand my knowledge and skills through working as a Rigging Technician.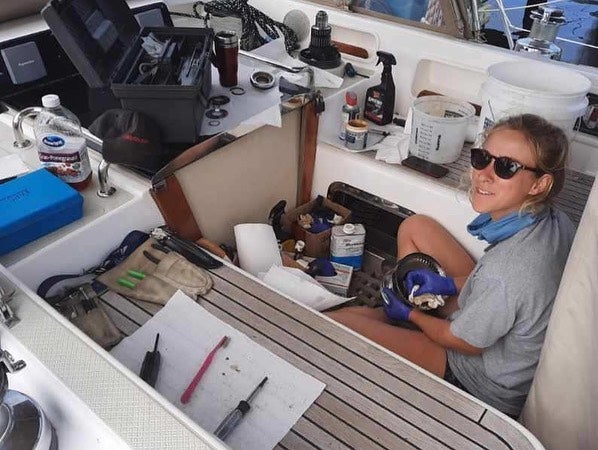 Inspired to row while in Antigua
It was while working in Antigua that I met Captain Lisa Roland through mutual friends on a warm, lively night of the Caribbean season. If you have ever visited Antigua, you might have seen the courageous souls who have signed up for the Talisker Whiskey Atlantic Challenge (TWAC) arriving to Nelson's Dockyard.
As fate would have it, Lisa and I managed to chat to those who had completed the row, inspiring us to take on the challenge ourselves. Witnessing the rowers and speaking with them were key ingredients that led to the culmination of Team Ocean Grown. In December 2022, powered by the strength of our bodies behind just four oars, Lisa and I will take on the 3,000 nautical mile rowing challenge from La Gomera, Spain, to English Harbour, Antigua.
Mentoring children leaving foster care
In registering for the Talisker Whiskey Atlantic Challenge, teams are encouraged to choose a cause or charity. When creating Team Ocean Grown, Lisa expanded my awareness of the hardships faced by children brought up in the foster care system, especially when they reach the age of 18 without being adopted. While I have not lived this experience, I know this is an issue that goes unrecognized and is often misunderstood.
Being brought up in foster care poses challenges far beyond a lack of structure and support. Nearly all foster children experience trauma that will affect them long into adulthood and around 25% suffer from PTSD and debilitating depression. Some 50% will not receive a high school diploma or GED.
Finding a job at the age of 16 to 18 should not be any more difficult for someone that was brought up in foster care. Team Ocean Grown's vision is to establish direct connections for those leaving foster care to find careers in the maritime industry through mentorship. In my experience, mentors that fully support me made all the difference to making my dreams a reality.
We want to change lives and perspectives. The maritime industry provides everything a young person needs to grow. If you don't believe this industry can have an impact on one's life, just talk to my friend and rowing partner, Lisa!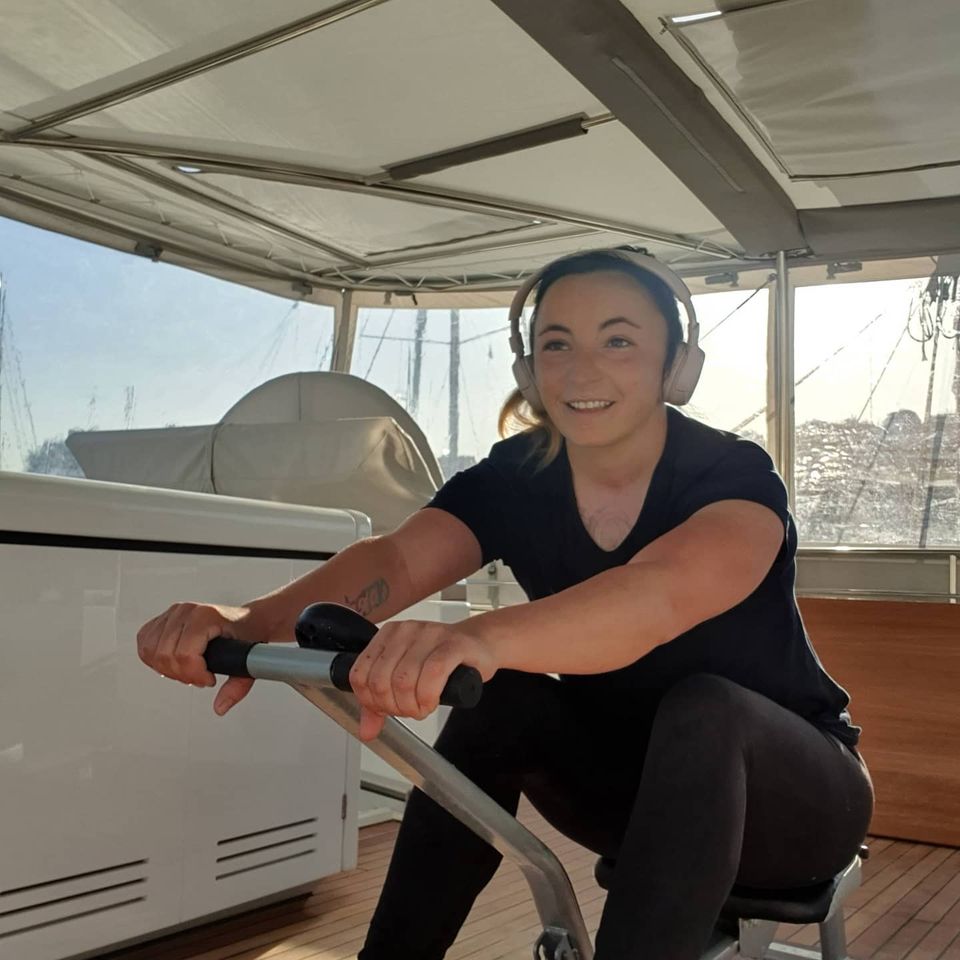 The beauty of sea life
Being at sea is humbling and surreal. Time is stripped down to enjoying basic comforts in the middle of the ocean, such as conversation with fellow crew, meals, exercise, sleep and reading while practicing safety and navigation. Miles away from land, many days may go by without even seeing another vessel on the horizon, or even on the chart plotter.
No camera can capture the brilliance of the stars, or the moon and its phases as it chases the rising and setting sun. There is no comparing how tremendous and, at times, even terrifying, some of the Atlantic waves can be. No words can express the magic of when the wind and current are in your favor, or the calmness and still when the wind is absent. It's hard to describe the gentle shattering of bioluminescence from the waves that crash against the hull.
Even this collection of words may not be enough to share with you what is just so incredible about being at sea. I wish to go beyond sharing my story and share what I have learned, while not dismissing the truth that I am still learning!
Find out more
Follow Team Ocean Grown.