There are three things people worry about when thinking about a sailing vacation, the weather, what to pack and what to eat. The weather may be out of your hands, but the other two you have control over. Read on to find out how to make the most of your galley kitchen onboard to prepare delicious fish dishes quickly and easily.
Raw or cooked?
Fresh fish caught off the back of a chartered yacht somehow tastes amazing no matter how you cook it and, in fact, even when you don't. It might be something to do with the busy days of lazing about on sandy beaches, swimming in sky-blue water, or simply being outdoors that enhances your appetite. Or perhaps, it is just that nothing beats eating fish fresh, from sea to table.
Once the fish has been caught and prepared, scaled or skinned, filleted or cleaned, you have a big decision to make – to cook, or not to cook, or maybe a bit of both. Ceviche or sashimi starters are a great and healthy sundowner snack and the perfect entrée for your seafood main course. Here are a few of the best recipes we have enjoyed over the years of sailing the wonderful oceans of this bounteous planet.
1 Sliced sundowner sashimi
This is the king of the sushi platter, featuring plain slices of raw fish eaten with some seasoning. Undoubtedly, it is the easiest way to prepare and eat fish, no rice or rolling required and pretty much any edible fish is good. All you need is a really sharp knife and some condiments. Just before you are ready to eat, use a thin blade to slice the fillet against the grain into slivers and arrange on a platter. Serve with wasabi, soy sauce, pickled ginger, thinly sliced radish and sesame seeds.
2 Citrus cooked ceviche
Ceviche hails from the coastal regions of Central America and South America and is, quite simply, sublime. All you need is a professional standard knife, a few limes or lemons and some seasoning, but you can spice it up according to your tastes.
Slice the filleted fish into slivers, arrange on a platter and squeeze the juice of a few limes or lemons over the dish. The citric acid will cook the fish and you will see that after 30-40 minutes in the fridge, it will be slightly firmer, have turned white on the outside and still be deliciously pink on the inside. It is not an exact science, if it is too raw for your liking after 40 minutes, let it sit for longer. Serve with a sprinkle of salt, pepper, sliced shallots, bell pepper, chilli and soy sauce. You may want to add tortilla chips, fresh tortillas, plantain and avocado on the side.
3 Flash pan frying
What's not to love? You may have to stand over a hot stove when it's humid for five minutes, but at least fish cooks quickly. Timing estimates are impossible, as it will depend on the heat of your pan and the thickness of the fish, but as a guide, fish fillets 3-4 cm thick should take 2-4 minutes on each side.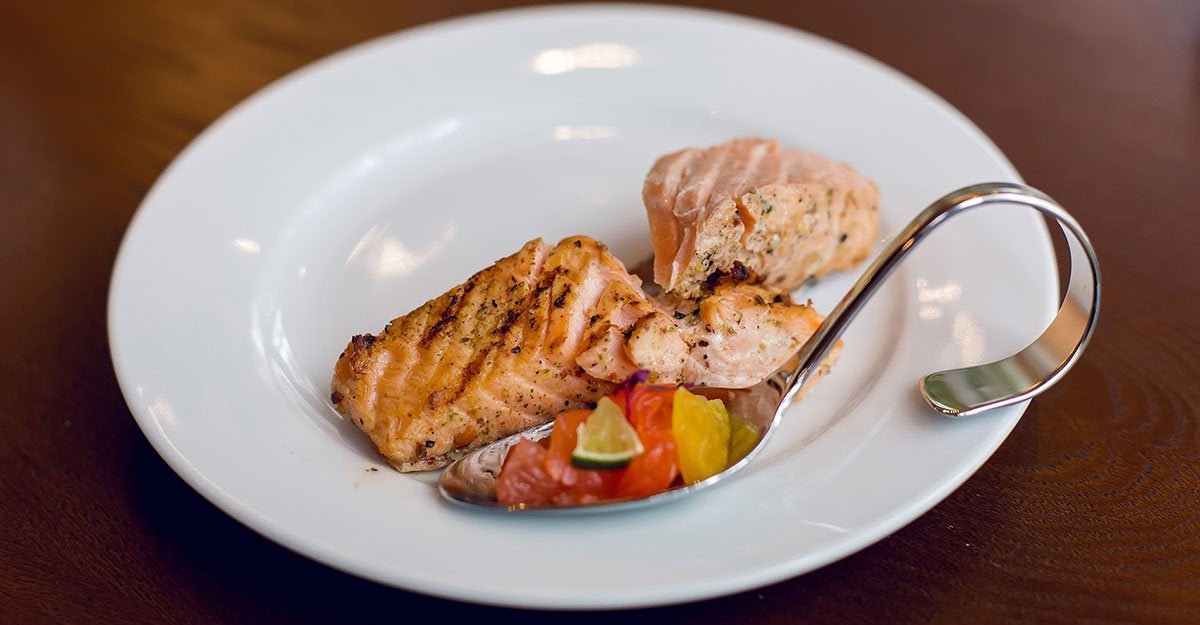 4 Battered coatings galore
Various coatings can be used, but the basic dry-wet-dry concept of dipping the fish in flour, then into a beaten egg and then breadcrumbs, cornflake crumbs or southern coating is a firm family favourite. Fry in hot sunflower oil and serve with a fresh salad and mayonnaise.
5 Simple butter fry
Keep it easy by seasoning firm fish and fry till golden in hot butter and garlic. Heat the butter until you see it browning, then quickly add chopped garlic and your fish, reduce heat at once to fry at a more moderate temperature to avoid the butter burning. Delicious!
6 Sensational seasoned fish
Mix together a few tablespoons of butter, the juice of half a lemon, chopped or dried parsley, a good shake of paprika and dried basil and a pinch of salt. Place the washed and dried fish slices on a preheated, buttered pan. Spread half the sauce over the fish and grill for 3-4 minutes. Turn the fish slices over, spread the remaining sauce over the top and cook for a further 2-4 minutes until the fish is cooked. If you want to get fancy, and if the local provisioning allows, pour on 60 – 120 ml of cream into the pan, mix with all the buttery juices from the fish and spoon over the fish as you plate.
7 BBQ baked fish
Most yachts have an oven in which you can bake your fish, however, it is probably better used for making some oven-baked chips while you take the cooking outside to the barbeque. This is a great method for smaller fish, which can be gutted and baked whole in tin foil over the coals. Various combinations of ingredients such as onions, tomatoes, mushrooms, garlic, wine, lemon, herbs and butter can be pressed into pre-cut slits into the side of the fish as well as the stomach cavity. Wrap tightly in oiled tin foil and bake on a medium-hot fire.
8 BBQ baste perfection
This can be done very simply on a beach BBQ or off the back of the yacht. To BBQ fillets of fish over the open coals, use a well-oiled, hinged grid. For excellent aroma, sprinkle dill or thyme or mixed herbs over the coals at the end of the cooking process. Dried will do if you cannot get hold of fresh herbs. Smaller fish are great BBQ'd whole, cut down past the backbone and hinged open at the stomach before being cleaned, marinated in lemon juice, olive oil and garlic and prepared for the grill. Season with pepper before cooking, and salt to taste afterwards. Cook skin side down first, baste regularly and keep a moderate heat. Remember fish cooks in minutes!
Find out more
Come and find more inspiration about sailing over on our blog. For more information on bareboat or skippered charters or other sailing vacations, get in touch with our team on 855.650.8902 or email [email protected]