Whether cruising among the roughly 30,000 granite islands of the Stockholm archipelago, or below the staggering heights of the fjords of Norway, sailing the Norwegian and Swedish wilderness is an extraordinary experience that few will experience in their lifetimes. The dramatic topography and natural scenery of the Scandinavian coastline make these countries an unparalleled sailing destination for those that appreciate the great outdoors.
Boating, birdwatching, kayaking, fishing, hiking and the rush of an exhilarating swim are just a few of the ways to enjoy the spectacular wide-open spaces of the Norwegian and Swedish wilderness. Relish long summer days and rare 'white nights' among some of the most unique natural environments on the planet.
Norwegian wilderness fjords & forests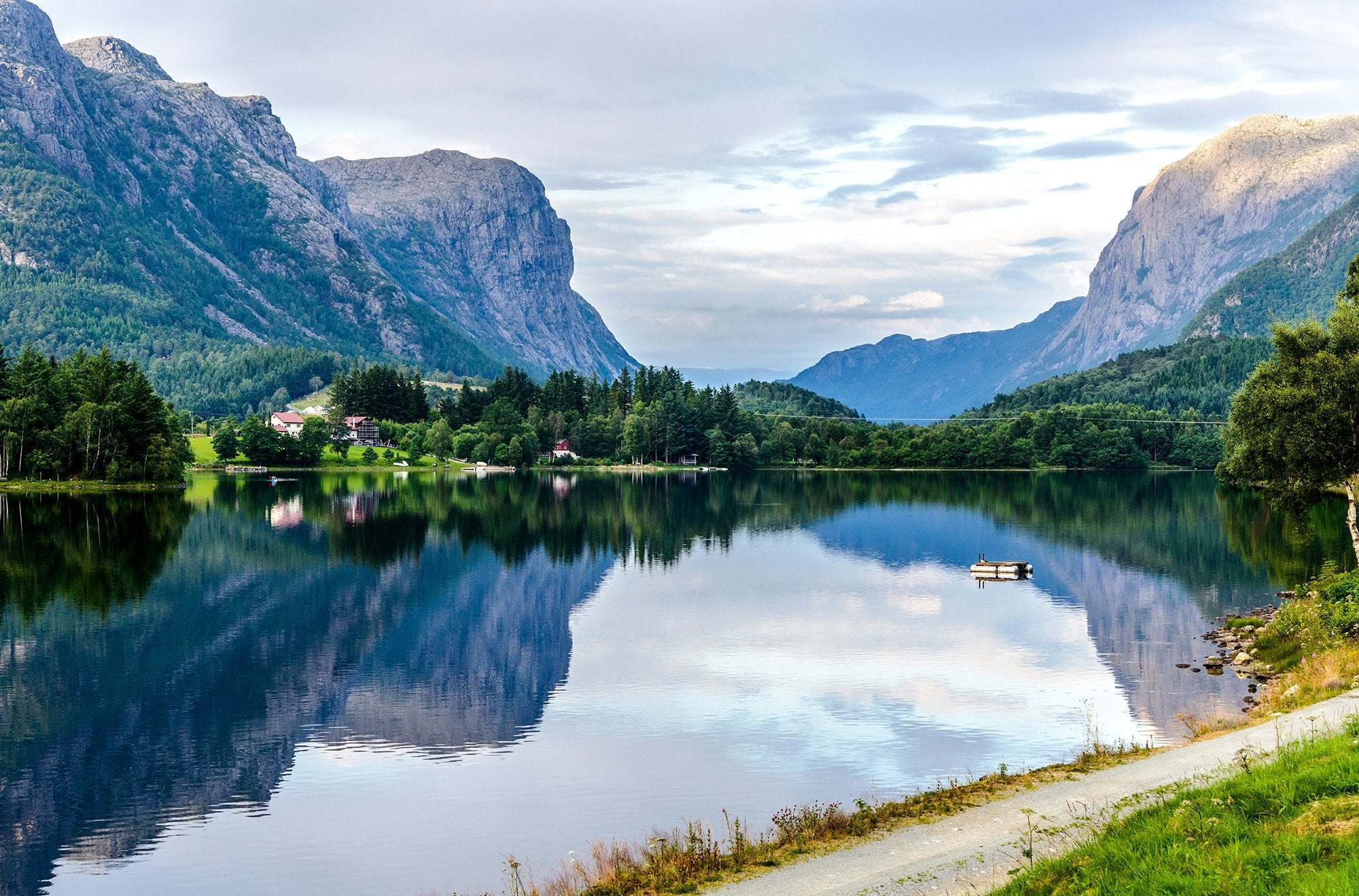 Launch your sailing expedition from the southwestern coastal town of Stavanger, Norway and island-hop among timeless fishing villages with stretches of wild natural waterways at every turn. These shores are a wonderland of striking landscapes with bays, islands, islets and fjords just waiting to be discovered. A fringe of sheltering islands along the coast give way to large sounds and steep jagged inlets cut deep into the rocky terrain by glaciers millions of years ago.
Navigate deep sapphire-blue waters in between sheer cliffs blanketed in lush greenery, where sailing can feel more like a dreamlike drift through primaeval pine forests. Take advantage of these calm, protected waters for sea kayaking in solitude and get even closer to nature.
When you're ready for some time ashore, scenic hiking trails through the Norwegian wilderness abound. Choose a gentle stroll along island beaches, or seek out more challenging fjord routes like the popular hike to Pulpit Rock (also known as Preikestolen) perched atop a sheer cliff towering nearly 2,000 feet above the grand Lysefjord.
The Swedish wilderness — a paradise of a thousand islands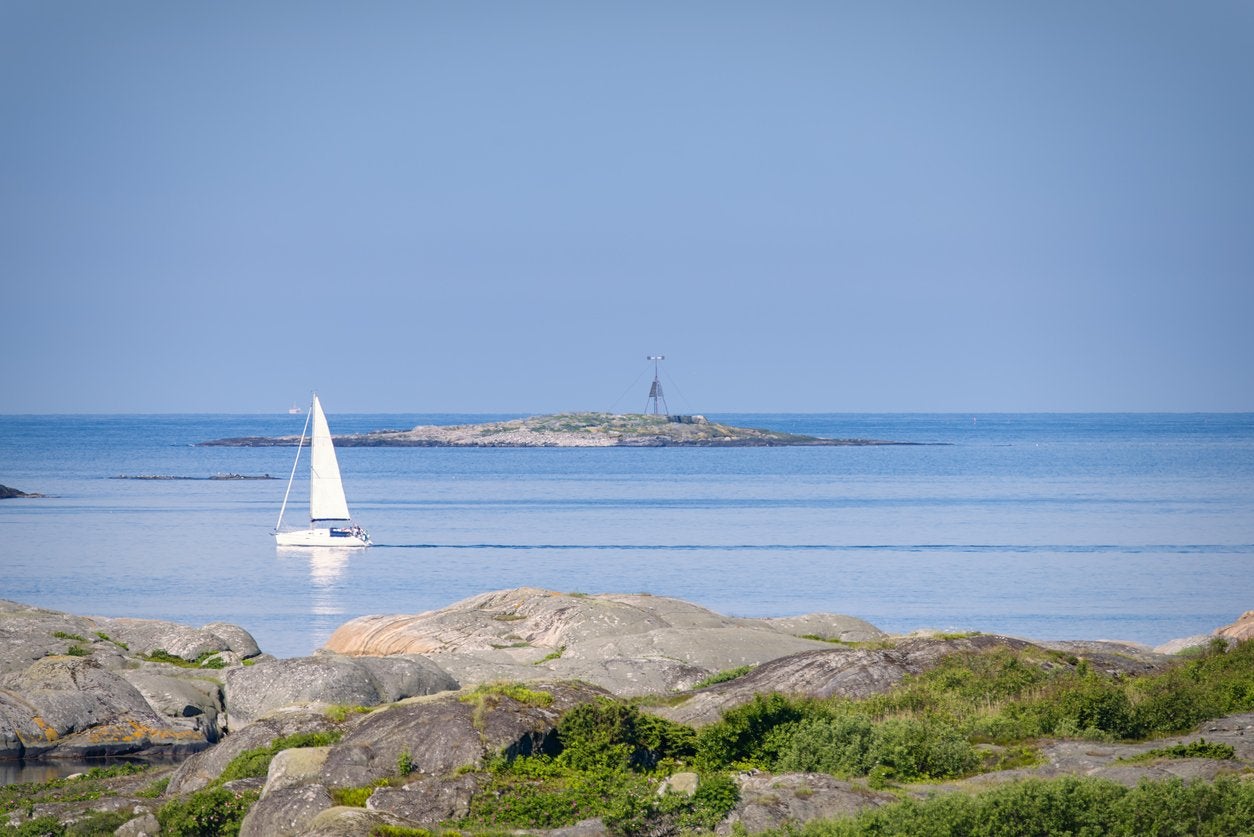 Surprisingly, sailing from the bustling city of Stockholm, Sweden delivers you quickly to the vast Swedish wilderness found within the Stockholm archipelago. The archipelago's far eastern edge stretches just 45 miles from Stockholm towards the open waters of the Baltic Sea, yet the endless array of rocky outcroppings and pristine coves feel a world away.
Islands closest to the mainland are dense with pine forests, while islands further afield make up a maze of low-lying islets with shores comprised of rugged granite boulders. Of the thousands of islands within the archipelago, less than 200 are inhabited by anyone other than the abundant wildlife. The surrounding waters have long been coveted by sailors for the calm seas, consistent winds and endless selection of secluded natural anchorages. Imagine mooring in a tucked-away pocket of paradise for an evening of grilling the day's fresh catch, and a glass of wine under a blanket of stars as you've never seen them before.
Come morning, explore by foot or kayak and catch sightings of marine life and seabirds including eagle owls, ospreys and white-tailed eagles.
Find out more
A sailing charter in Scandinavia is one of the most unique and adventurous vacations imaginable. Both Norway and Sweden offer excellent cruising grounds, and we can help you select the perfect yacht to accommodate your crew for the experience of a lifetime. Seasoned sailors can opt for a bareboat charter for exploring the wilderness on their own, while a skippered charter is a wonderful way to relax and enjoy the extensive knowledge of a local professional.
Learn more about yacht charters in Norway, Sweden or one of our many other exciting destinations on our blog. Get in touch with our team today on 855.650.8902 or email [email protected] for more information.