Norway Yacht Charter
Norway's long and varied coastline, with its steep mountains, deep fjords and small islands, make it an idyllic destination for a European sailing vacation.
What's on this page
Highlights
Scenic wilderness

Striking inlets & fjords

Timeless fishing villages
Norway sailing trip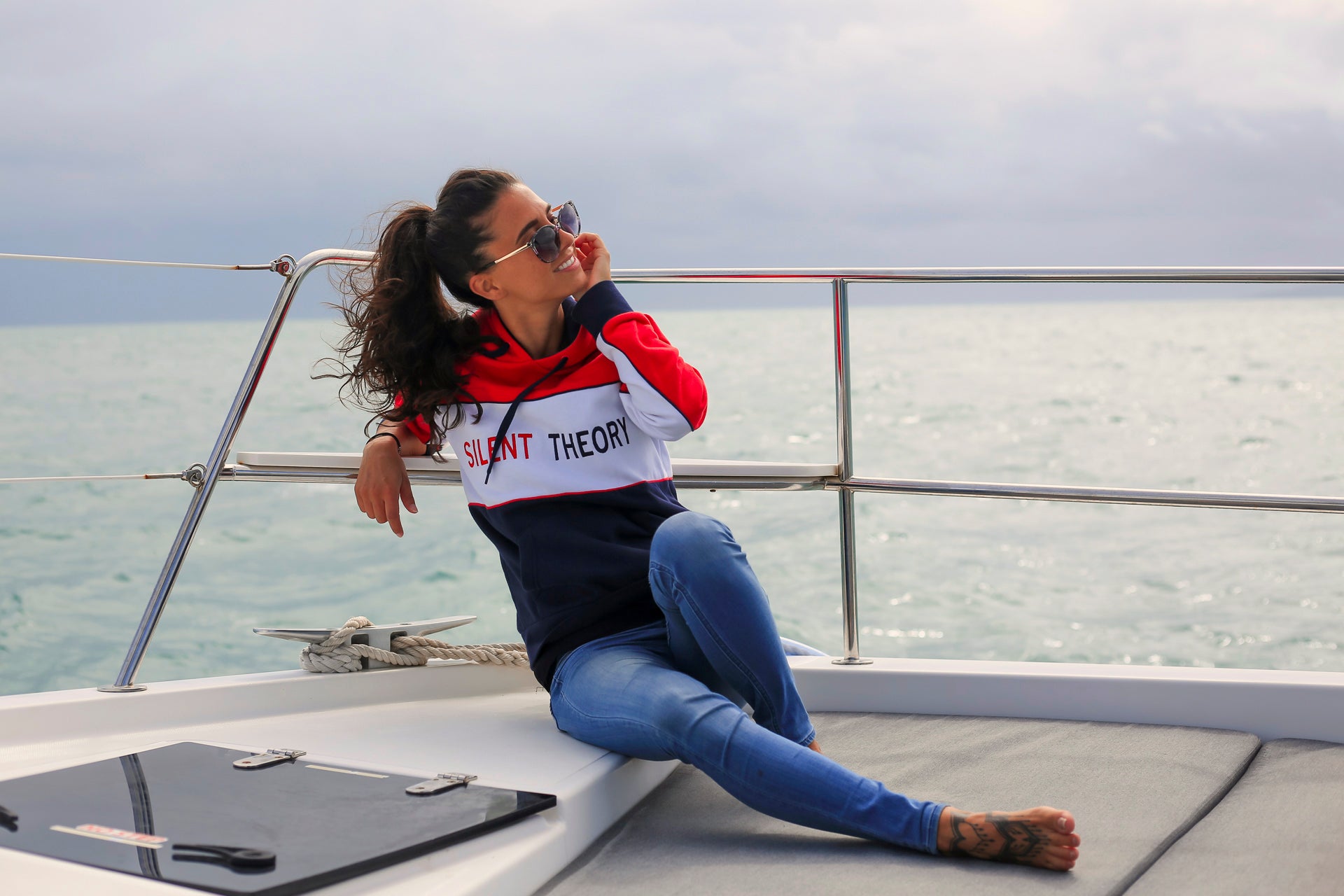 Start your Norwegian yacht charter from our base at Amoy Marina in Stavanger and discover a wonderful area for sailing unlike any other, visiting beautiful islands and awe inspiring fjords.
While sailing Norway you'll find many sheltered places to anchor, either at serviced marinas, for free in one of this beautiful region's many quiet, natural coves, or at specially made piers around the islands.
If you love the great outdoors, why not take a hike through the mountains as part of your Norway yacht charter? You can attempt a serious challenge to a 900m peak in the fjords or, for something more relaxing, a walk up a 200m peak on one of the islands.
If you love city life, explore the international city of Stavanger, the largest in the region. Foodies will definitely want to visit some of Stavanger's acclaimed restaurants. If you are sailing in July, check out Gladmat, the largest food festival in Scandinavia.
For sailing Norway, you'll need a sailing license recognized by the local port authorities. Alternatively, you have the option of hiring a skipper. Read our guide to sailing qualifications for more information.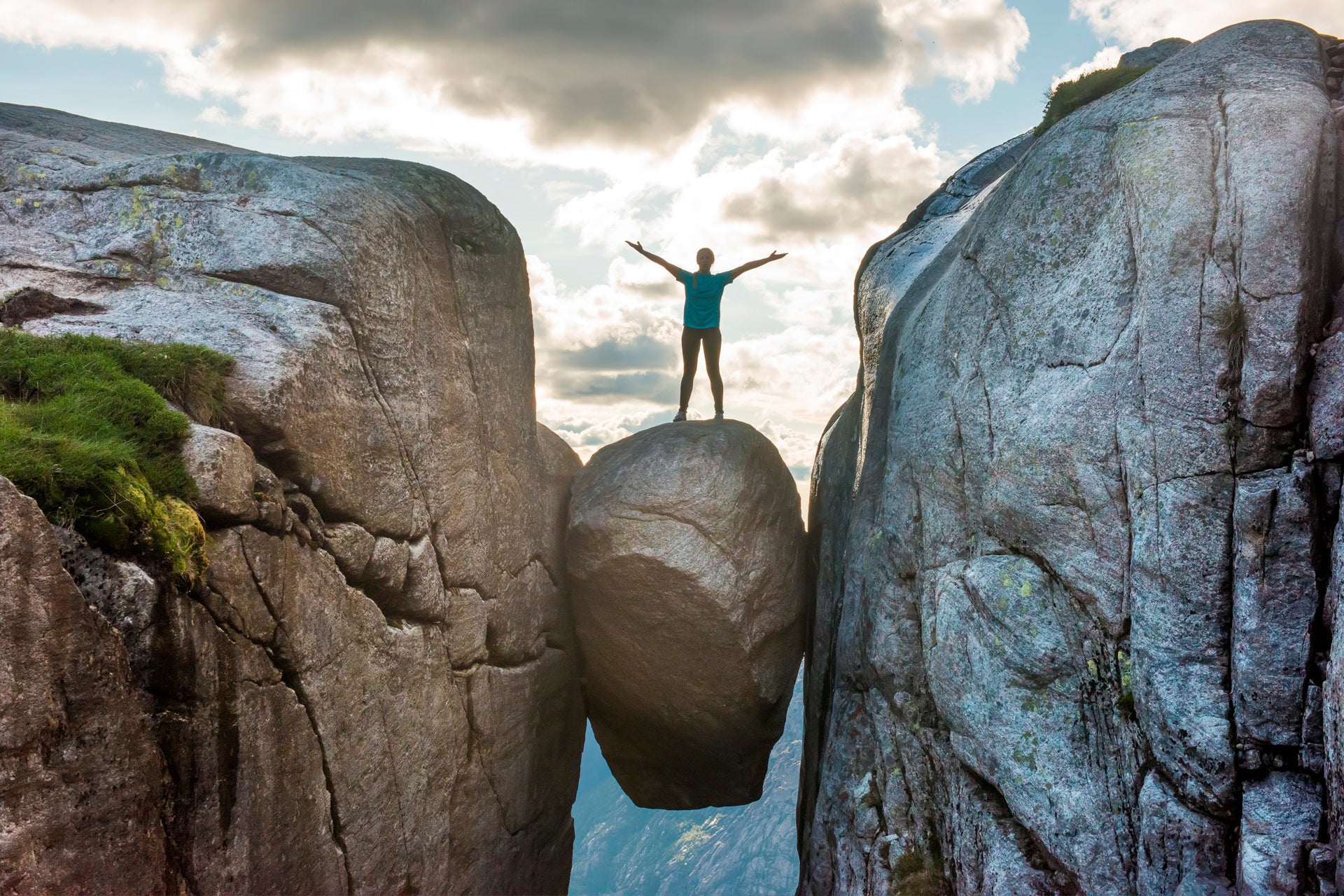 Things to do in Norway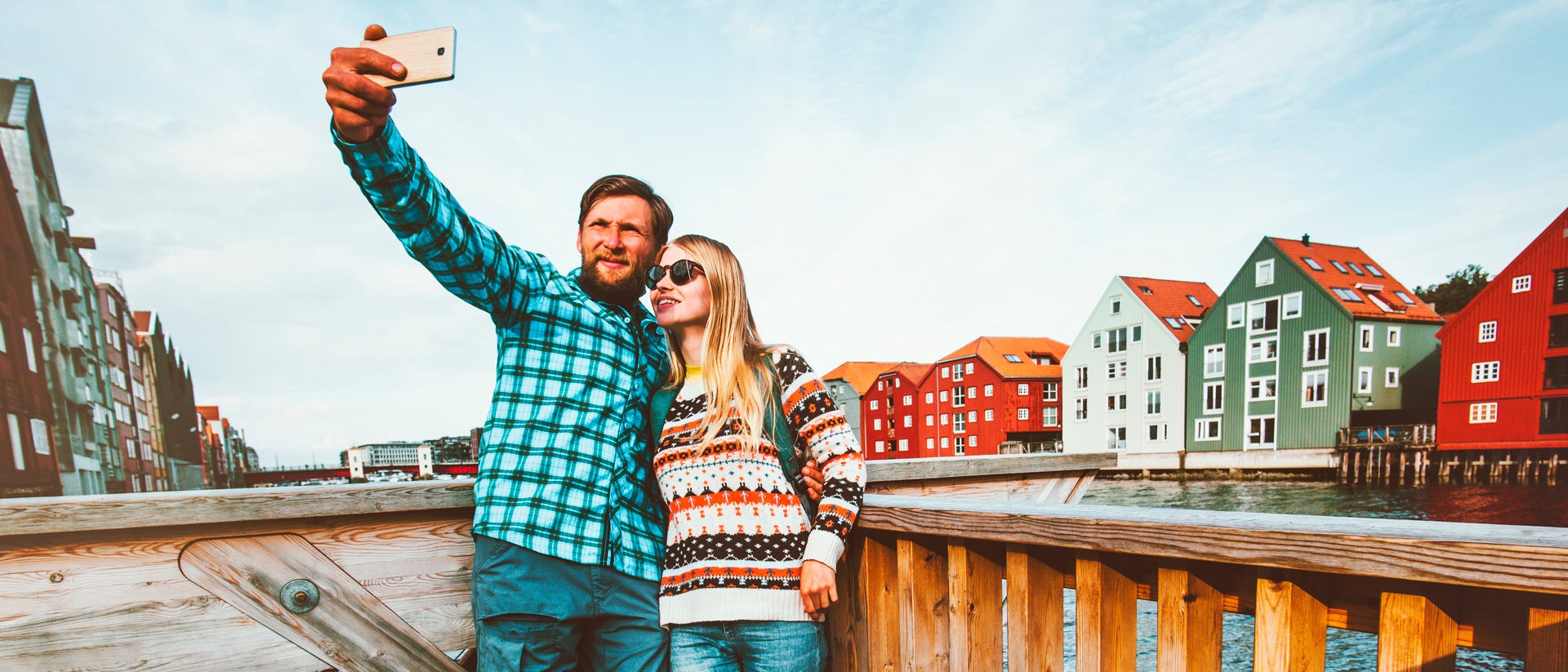 Hike to the Pulpit Rock (Preikestolen)
The hike to the impressive Pulpit Rock on your Stavanger yacht charter. You can take one of the daily buses from Jørpeland to the bottom of the Pulpit rock trail. The hike takes two hours each way and the route is well marked. Get up early and head there for sunrise for a spectacular view. Don't forget your hiking shoes.
Stroll Old Stavanger
One of our favorite things to do in Stavanger is to head ashore and walk around the old city of Stavanger with its wooden whitewashed houses that line the cobbled streets.
Stand on Kjeragbolten, Kjerag Fjord
Face your fear and stand on the huge boulder wedged between two cliff faces over the fjord. You need to be fit, have the right footwear and be a good hiker to get to the boulder. Be prepared for three steep inclines and even to pull yourself up with chains.
Sail Lysefjord
Embrace the remoteness of this impressive fjord, where the goats manage to climb steep slopes down to the water's edge. Enjoy stunning rock formations and waterfalls as you sail the Norwegian waters. It's one of the best things to do in Norway, with Vagabond's Cave being a particular highlight.
Dine at Skagenkaien
While sailing Norway's coast, soak up the Nordic atmosphere on Skagenkaien, Stavanger's liveliest street full of bars, pubs, shops and restaurants serving everything from local dishes to smart Asian Fusion.
Weather insights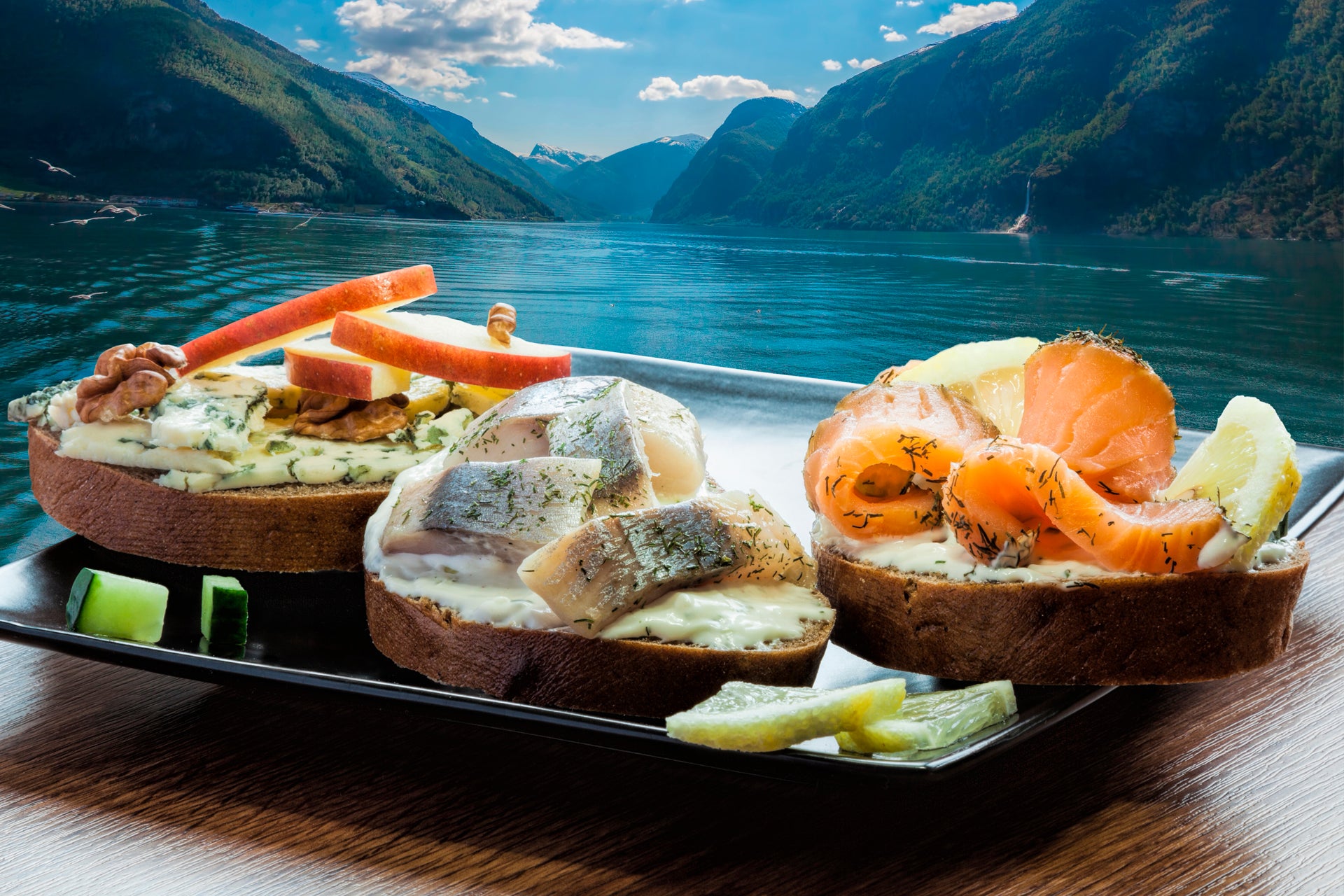 When is the best time to visit Stavanger?
The weather in the Stavanger and Ryfylke region is typically cool, with partly cloudy summers. The best time to visit Norway is between June and September when the weather is warmer, reaching a high of 64ºF. April, May and June are the driest months.
What are the sailing conditions in Stavanger?
Sailing on the southwest coast of Norway offers plenty of sheltered anchorages. Most of the time you can stay inside the islands in relatively calm seas. Only a few passages take you out in the open sea. The wind can be strong, up to 20 to 25 knots, especially in the afternoon. Most of the time, the wind is between 10 to 20 knots, so perfect for sailing.
You need to be aware of underwater rocks and shallow areas, even though most of the hazards are well marked. Norway uses the international IALA Region A standard as the aid for navigation at sea. In Norway there are many iron poles (stake, perch) marking shallow waters or rocks. Many have a pointer on the top that points to the right track and deeper waters. Check your map or plotter for information before passing an iron pole.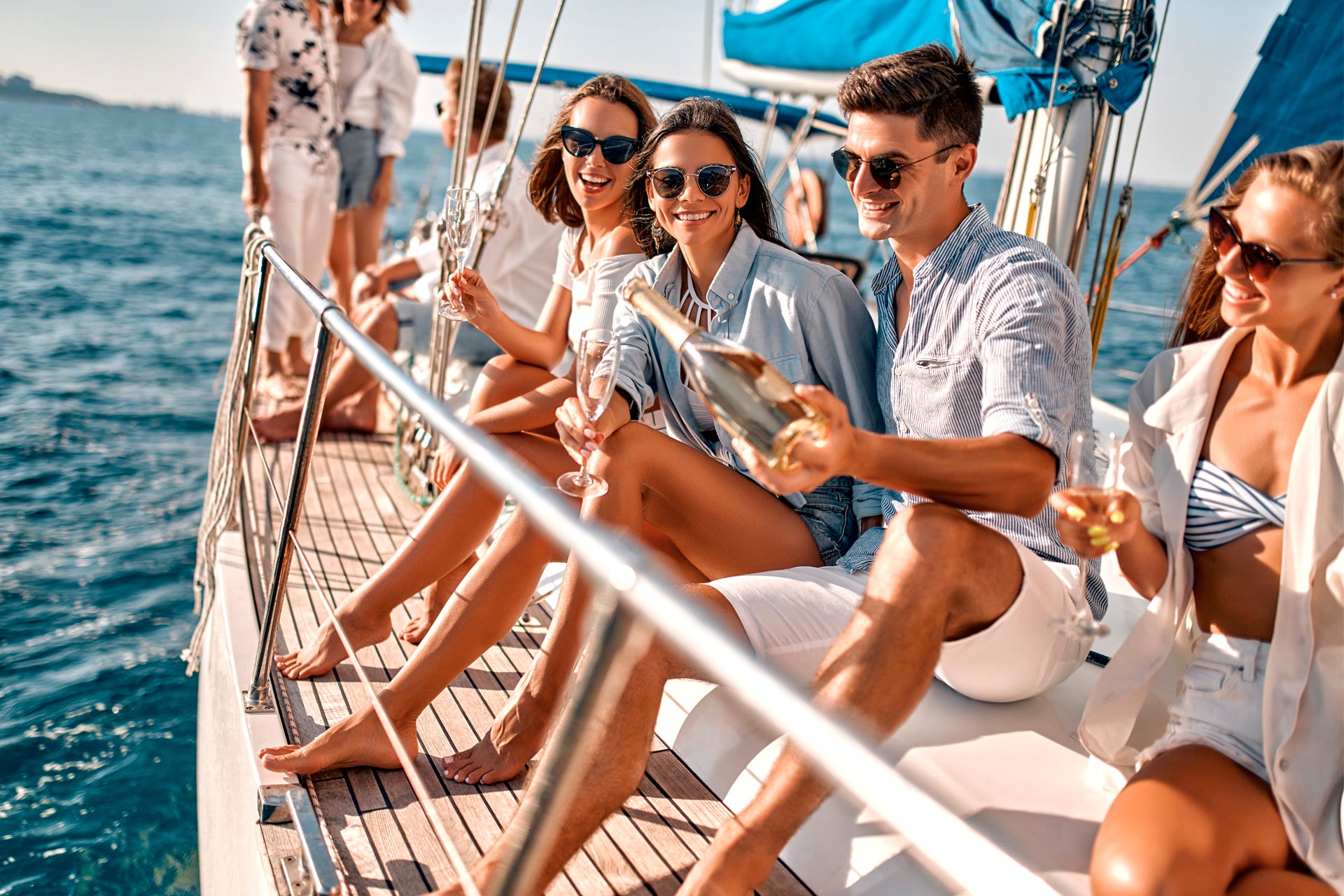 Sailing Norway's coast with Dream Yacht Charter
Yacht charter Norway
Take the helm of one of our monohulls and sail Stavanger and its archipelago of beautiful islands.
Norway skippered yacht charter
No sailing experience is needed for our skippered Norway yacht charters. We'll find you a skipper to sail for you while you relax in the fjords.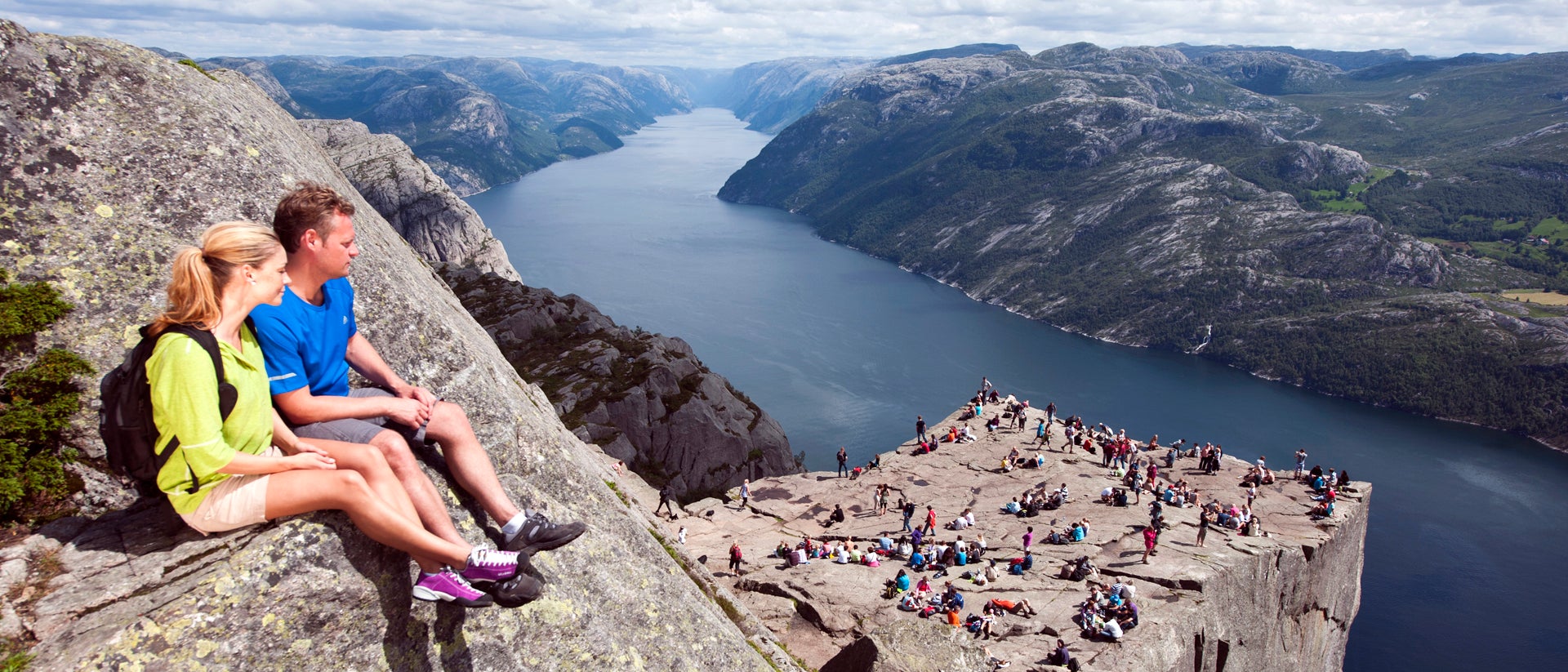 Stavanger sailing itinerary
Take a look at our Stavanger sailing vacation suggestions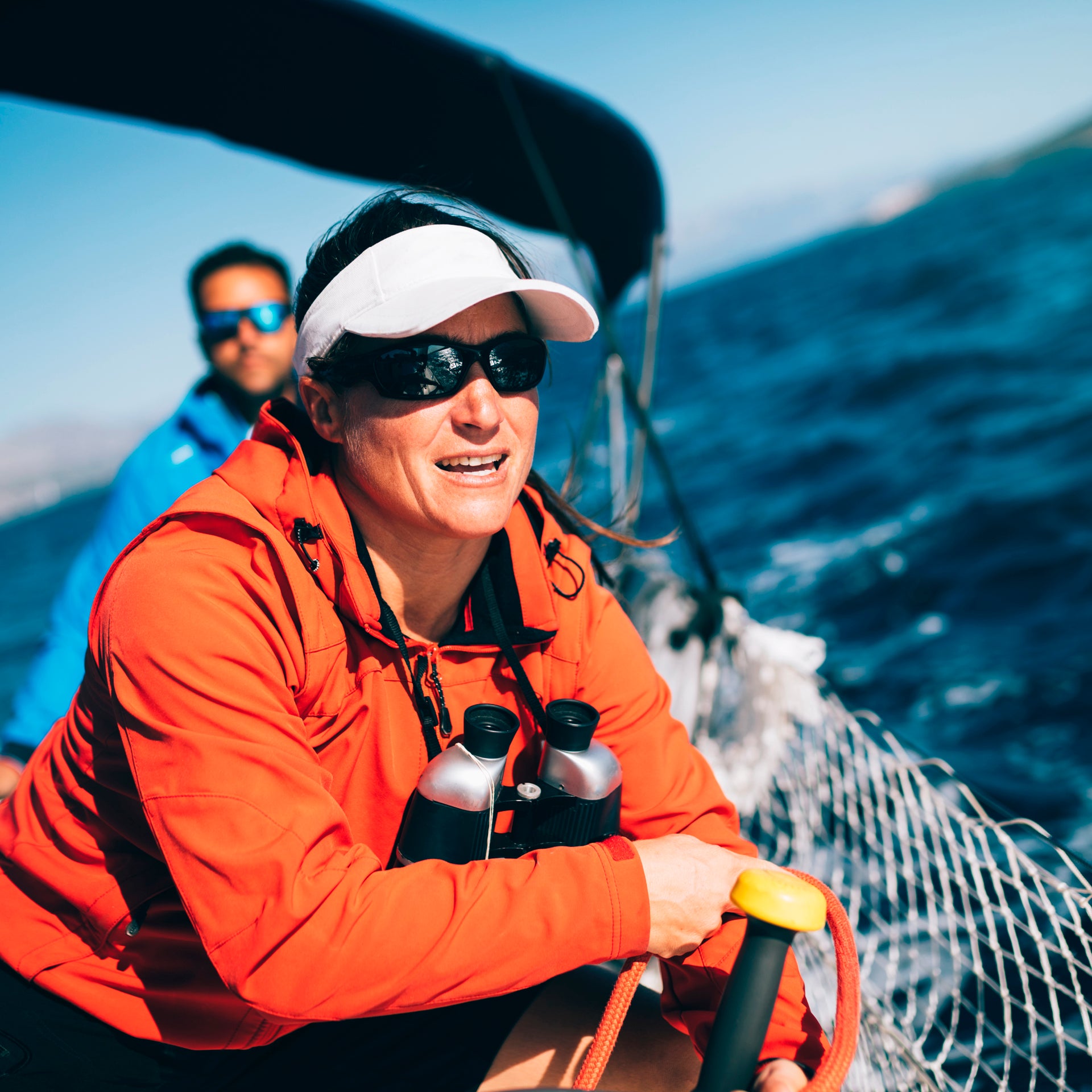 7-day itinerary Stavanger, Norway
Day 1
Vestre Aamoy to Jørpeland (12nm).
Day 2
Discover Jørpeland. Hike the Pulpit Rock and see the magnificent views. You can take the bus from the port.
Day 3
Jørpeland to Stavanger Gjestehavn (11nm). Experience Stavanger city with its delicious restaurants.
Day 4
Stavanger to Kvitsøy Ystebøhavn (12nm). Visit the beacon and/or walk the marked route. See the charming fishing harbor.
Day 5
Kvitsøy to Skudneshavn (8nm). Visit the old town and take a stroll.
Day 6
Skudneshavn to Hervik (17nm). Sail sheltered fjords up to Hervik and hike 8.3km to Gudbrandsfjellet, which is about 2-3 hours roundtrip.
Day 7
Hervik to Vestre Aamoy (20nm). Return to the Stavanger base.
7-day itinerary Stavanger to Rossøysund
Day 1
Vestre Aamoy to Skudeneshavn (17nm), on the island Karmøy. Walk around the harbor and enjoy the market stalls.
Day 2
Skudeneshavn to Utsira (18nm), one of the most westerly spots in Norway. Walk to the lighthouse and take in the community art projects and street art.
Day 3
Utsira to the old fishing harbor of Røvær (13nm), with its ancient Viking sites.
Day 4
Røvær to Haugesund (6.5nm) where you can explore the city.
Day 5
Haugesund to Førresvik (14nm). Walk up the Boknafjell mountain, 293m above sea level, to see the view of the Ryfylke region.
Day 6
Førresvik to Rossøysund (16nm), a natural harbor and sheltered place for a stopover.
Day 7
Rossøysund to Vestre Aamoy (7.5nm).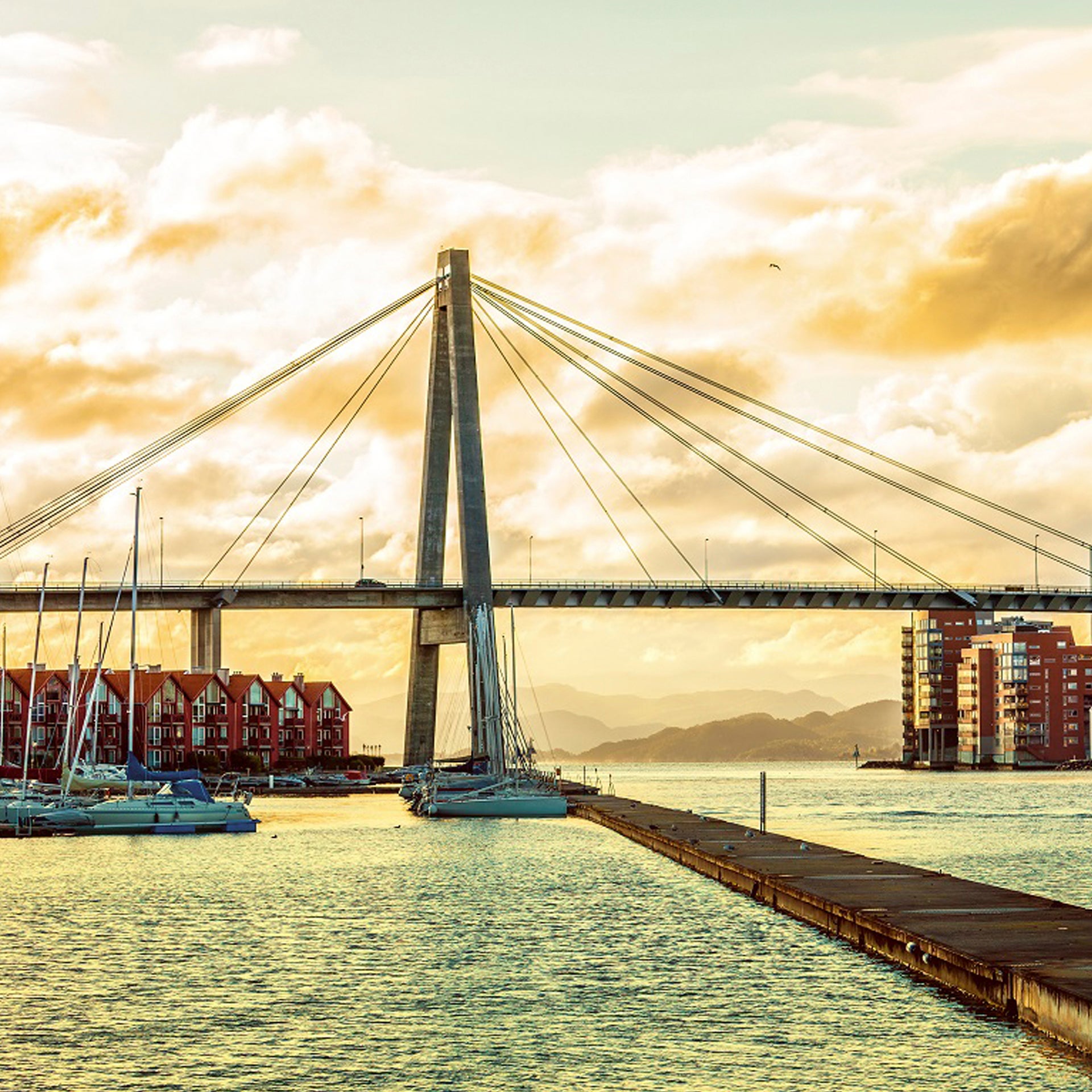 7-day itinerary Stavanger to Lindøy
Day 1
Vestre Aamoy to Helgøysund (16nm). Walk to the north of the island to see the marble mine, active from the late 1800s to the 1960s.
Day 2
Helgøysund to Vatlandsvåg (13nm). Hike the Grytenut mountain, 477m above sea level, if you are fit and an experienced hiker.
Day 3
Vatlandsvåg to Erøy, Erfjord (13.6nm). Enjoy the harbor and if you have time, explore the nature trails.
Day 4
Erøy, Erfjord to Skartveit, Halsne (15nm), a small harbor with a beach. Visit Eikefjellet mountain, 80m above sea level.
Day 5
Skartveit, Halsne to Lindøy (14.8nm), with its beaches, coves and island walks. If you are sailing with young children, there is a playground on the island.
Day 6
Lindøy to Jørpeland (17.8nm). Visit the town center or hike to the pulpit rock. On the way you can tour Solspeilet, the outdoor sculpture known as the Norwegian Stonehenge.
Day 7
Jørpeland to Vestre Aamoy (12nm).
Useful information for your Norway sailing trip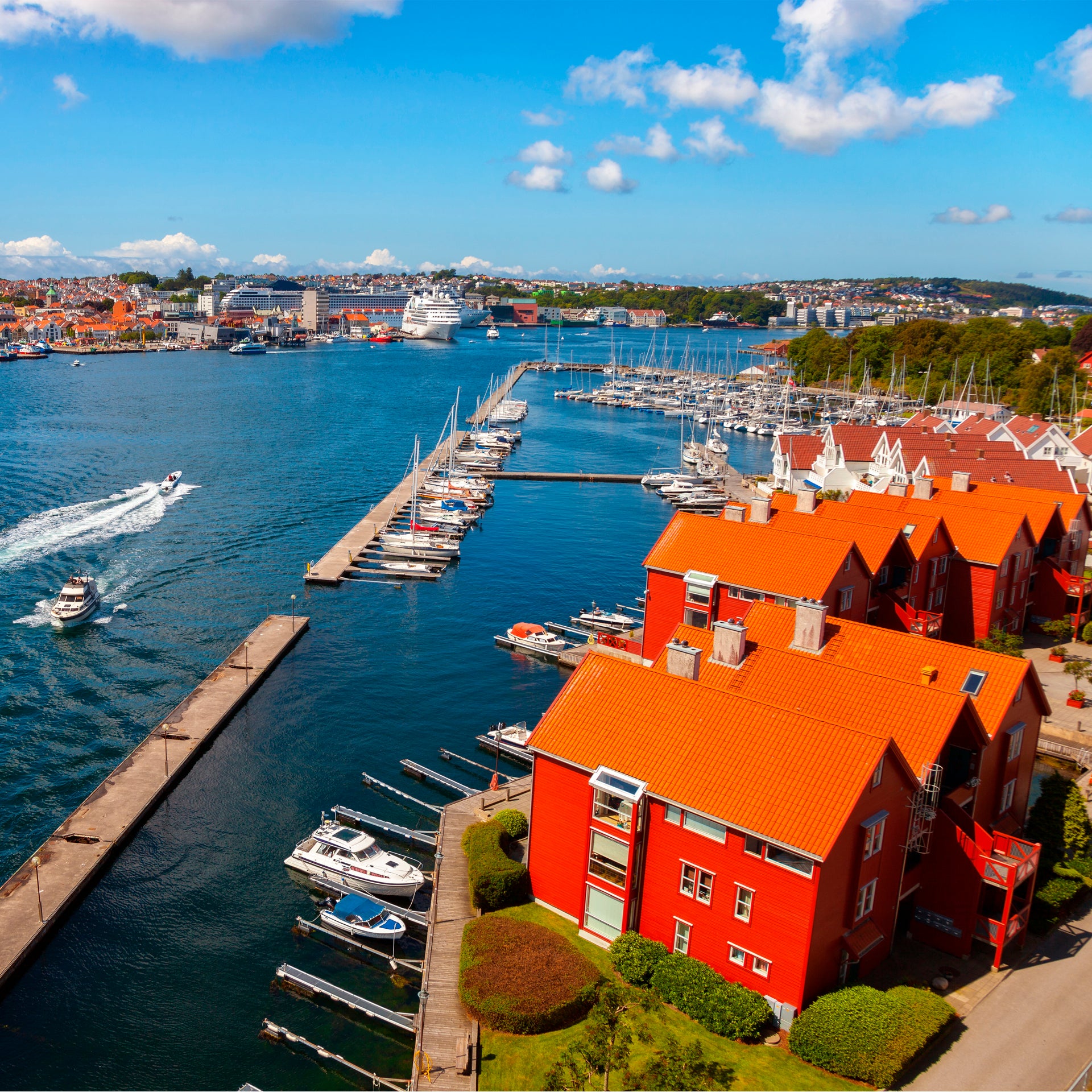 How do I get to Stavanger from the US?
To sail Norway, the nearest international airport to our base is Stavanger International Airport Sola (SVG). Fly from New York via London, UK with Norwegian or via Amsterdam with KLM. Check the airport website schedule.
Aamoy Marina is a 30-minute journey (29km) by car. Our base team can arrange an airport transfer for you.
What language is spoken?
The language spoken in Norway is Norwegian, but most people speak English. German and French are also quite common.
What is the currency used?
The currency in Norway is the Norwegian Kroner (NOK).
What are the customs restrictions?
For those traveling from outside the EU, customs clearance will take place on arrival at the airport.
What documents do I need to sail Stavanger?
To visit Norway, US citizens require a passport valid for at least three months beyond their intended stay in Norway.
To sail Norway, you also need a sailing license recognized by local port authorities.
Talk to us to make sure you have the correct documents before you travel for your vacation sailing Norway.
Getting around Stavanger
Major car rental companies operate from all airports, so please refer to the airport website for more information, operating hours and contact details. Taxis are regularly available in front of the airport buildings.
The bus service, Flybussen, operates between Stavanger airport and Stavanger and takes 20-30 minutes. For information about timetables, rates and stops, visit the service's website. From Stavanger you can take a bus to Sokn bus terminal and take the number 34 to Aamoy and bus stop Varebergveien. It's then a 750m-walk to Aamoy marina. For more information about local transportation visit Kolumbus and Kystbussen.
What is the Wi-Fi like?
There is Wi-Fi available in our marina, some guest marinas and mobile 4G GSM networks have very good coverage in the region, also at sea. Cell phones can work depending on zones, but don't forget the roaming fees while on your boat charter in Norway.
What regulations are there?
In the Nordic countries the right to roam free applies. Be gentle and caring about the environment and respect private properties when you moor or pitch a tent. You can pick berries and flowers, but make sure the plant is not protected. Some areas of the archipelago are nature reserves and marine parks, and you will need to follow the regulations on signs or charts when visiting.
Where can I find weather forecasts?
You can find Stavanger weather forecasts from the local website yr.no.
What provisioning is there?
There are plenty of choices for provisioning in Stavanger, including a nearby supermarket. Please refer to the base guide.
What baggage can I take on my Stavanger sailing vacation?
Please only take soft bags as suitcases are too cumbersome on board.
What is the electrical current?
The land electrical current in Stavanger is 230V.
What is the dialing code?
The dialing code for Stavanger is +47.
Why should I book with Dream Yacht?
Dream Yacht Worldwide is now the world's leading yacht charter company and offers you:
A diverse fleet of yachts with a wide variety of models and manufacturers to suit every type of sailor.
We have +60 exciting destinations and we're a pioneer in finding new sailing grounds.
You can be assured of our commitment to customer service excellence.
You'll receive a warm and friendly welcome from our base teams who will share regional tips, recommendations and advice.
We're also a trusted seller of new and used boats and an innovator in charter management options – sailing is our business.
What licenses do I need to hire a yacht and sail myself?
The skipper of a yacht has primary responsibility for the safety of the crew and yacht at all times. Many destinations require just relevant experience demonstrated by a sailing resume.
To charter in the Mediterranean, it is mandatory that you hold a sailing license recognized by the local port authorities for bareboat charters in Italy, Greece, Croatia, Spain, Malta, Montenegro and Turkey. Other destinations that require a license include Madagascar, Seychelles, Thailand, Brazil and Sweden. For Belize, the port authority will issue a certificate of competency and an application is made on arrival.
You must take your proof of competency and original certificate with you on your charter. We advise you to contact our team about your qualifications and destination requirements before booking.
By accepting the yacht contract you are confirming that you and/or members of your crew are capable and competent to sail the yacht in the conditions and cruising area of the charter. We reserve the right not to hand over the yacht if, after inspection, it is the opinion that the charterer is not, or may not be competent to be in charge of the vessel.
What is a skippered yacht charter?
A skippered yacht charter is when you rent one of our boats for you and your guests and a professional skipper sails it for you. No sailing experience is needed.
You will need to choose a yacht with a cabin for your skipper to sleep in as they are responsible for your yacht for the duration of your charter. We will find the skipper for you once you have found your perfect destination and yacht.
You will need to pay for your skipper's food. You can invite the skipper to dine with you on board or out at a local restaurant.
What is the difference between crewed and by the cabin charters?
Our by the cabin charter charters offer exciting destination tours on a set itinerary crafted by our destination experts. You can book a double cabin and private bathroom and will share the boat with other guests who have booked the other available cabins. You will be looked after by a professional skipper and hostess with itineraries ranging from three to 11 nights. There is a set menu and included meals and drinks vary depending on location.
Can you tell me about your yachts?
Our super premier yachts are less than 12 months old from their first charter date, while premier yachts are less than three years old from their first charter date. Our yachts are well maintained and undergo regular, scheduled technical inspection.
In case of emergency, you can rely on our hotline, at any time, seven days a week. If you experience a technical failure affecting major and important parts of the yacht, we will repair the failure within four hours of receiving your call during working hours (8am to 5pm). If you lose more than four hours (during working hours), we will compensate you for one full day. If the repair takes more than one day, we will provide you with a similar boat or compensate you on a pro-rata basis. If restrictions to this guarantee apply in specific areas, this will be detailed during the charter check-in at the base.
We highly recommend you arrange travel insurance in case you need to cancel for an unexpected reason to cover non-refundable deposits. Please make sure you have personal travel insurance that covers sailing.
We will insure the vessel throughout the charter with first-class insurers against all risks, to provide permission to charter as under contract terms and to cover third-party liability.
The following options are available in limited locations:
Security Deposit: This varies on the size of the boat and when the boat is returned without damage it is refunded.
Damage Waiver: The charterer agrees to pay a non-refundable damage waiver at the time of booking, as well as a reduced damage deposit on embarkation that is refundable upon completion of the charter should no damage occur.
Get inspired! #MyDreamYacht
Follow our customer's journeys & then get ready to share your own amazing experiences on Instagram
What's new?
Stay up to date with news and events or get some inspiration for your next yacht charter and pick up useful tips by reading our latest blogs.
Go to Blog