Home to the world's largest lagoon, New Caledonia is a destination bathed in beauty and intrigue. Discovered by Captain Cook in 1774, this isolated location is mesmerizing with over 14,000 square miles of opulent lagoon to explore. Don't just take our word for it, check out the amazing experiences you can have on a yacht charter vacation to New Caledonia in our latest video.
Get to know our fleet
We have the largest fleet in New Caledonia with 13 yachts and have recently welcomed a new Bali 4.5 catamaran at our base in Noumea. The region is important to us as we were the first to bring this sailing ground to the market. If you don't sail, you can still enjoy the region by water. Get in touch about our bareboat with skipper option.
Dream Yacht Charter founder, Loïc Bonnet said, "I've personally sailed every location we offer and when I sailed New Caledonia, I knew I had to share it with the world. The lagoon and its remoteness makes it a special place for sailors."
Noumea highlights
Our base at Noumea acts as the ideal starting point for a bareboat yacht charter and is a gateway to the south lagoon. Guests can enjoy days of sailing around this remote, magnificent protected area, enjoying watersports and seeing some of the fascinating marine life including snapper and sailfish.
Head to Bonne Anse beach, where the golden sands will welcome you for a day of rest and recuperation. Moor at the coral reef anchorage at Ilot Mato and dive the teal waters surrounding Ilot Ua. You'll find the visibility is excellent and you can see sparkling coral and hundreds of species of fish.
It's important to remember to provision before setting sail, as the area is so remote, with just the quiet islands and the beautiful lagoon to explore. But that's part of the beauty of this impressive destination, you really are at one with nature.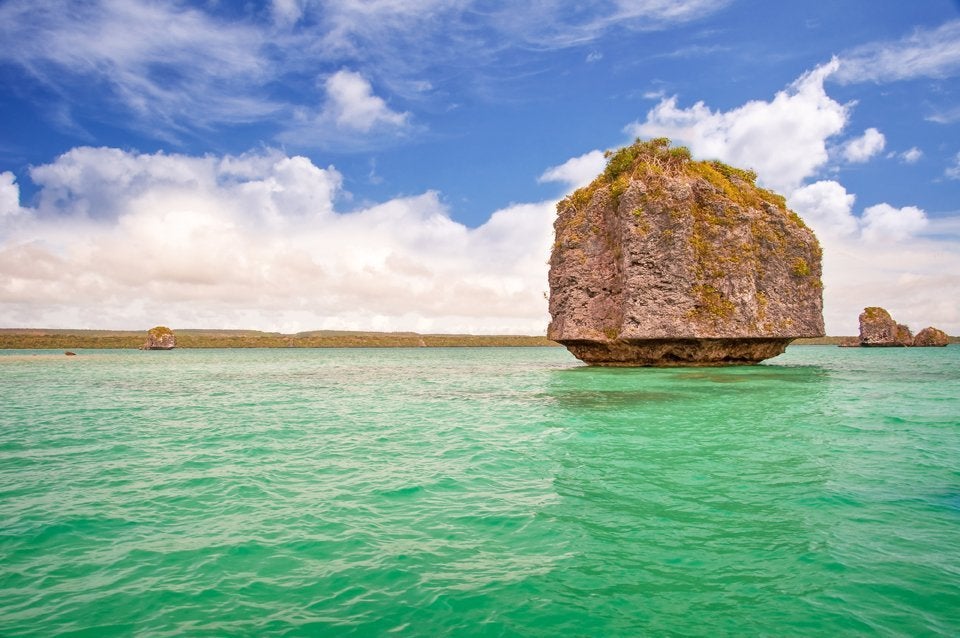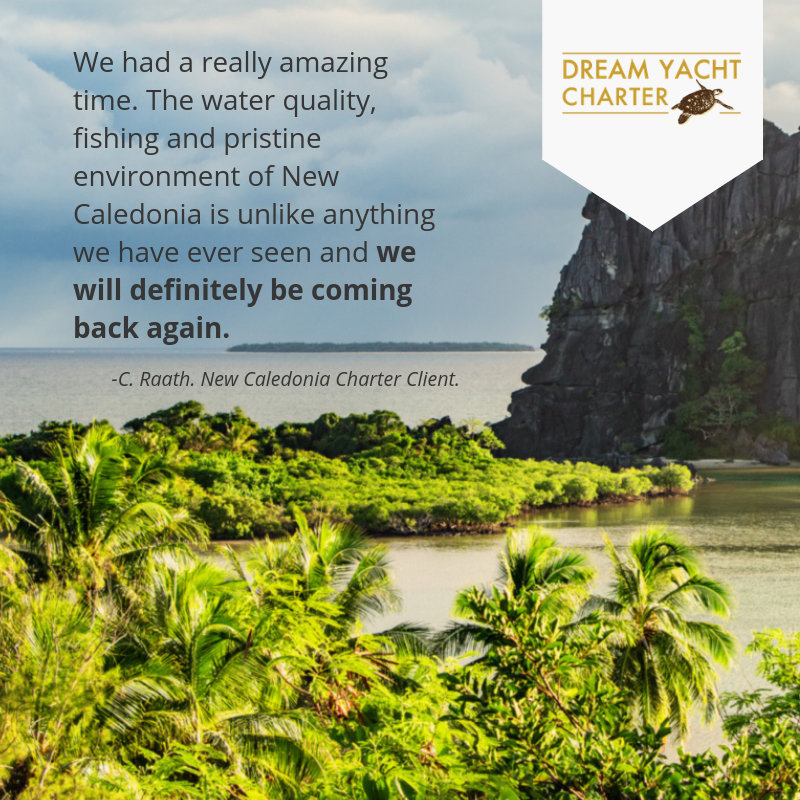 How to get to New Caledonia
Fly to Noumea International Airport (NOU) via New Zealand's Auckland Airport (ALK) with Air New Zealand or via Charles de Gaulle Airport, Paris (CDG) and Tokyo Narita Airport (NRT) with Air France from most US airports. It's a 45-minute taxi ride to Noumea Marina and we can help organise transfers for you.
Find out more
As well as our base in New Caledonia, we have opened new bases in the Mediterranean, Belize and the Exumas, giving you more destination choice than any other company. Learn more about our new bases and our fleet, get a quick quote, or tell us your needs at [email protected] or talk to us on 855.650.8902.