Bianca Cook is set to become the first New Zealand woman to skipper a round-the-world race with a Kiwi team, the Ocean Race 2021. She learned to sail in Auckland, sailed on superyachts and completed the latest Volvo Ocean Race 2017-2018. She's been racing in Australia and is about to head out to Italy to get back on the water. She dropped into our stand at the Auckland on the Water show to tell us about her thoughts on her racing career…
Over the years sailing has evolved and that in the beginning it was extremely hard to be a female in the sailing industry.
I know that the women who came before me have paved a pathway to enable me to be where I am today. We'd got to the point in history where to be a female sailing with an all-female crew all around the world was crazy and they said they would never make it. They have proved everyone wrong. I am grateful.
Today I am extremely lucky with my upbringing and being in New Zealand that everyone in the marine industry has been extremely supportive of the sailing I have done and the sailing I plan to do.
There are definitely some milestones and some people you have to convince. It is not a matter of being a female or male anymore, we are moving closer to a point of who is the best sailor? Who is the best person for the job?
When you are working with a mixed team it is important that you are putting people in the right positions. I have met some incredible women who are stronger than a lot of men out there!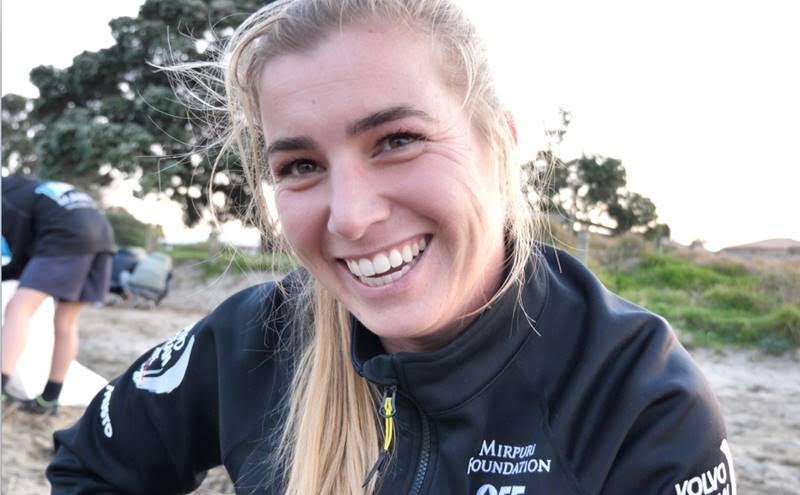 Sometimes you can find yourself in a situation where you are not strong enough and you get frustrated with yourself, as you want to be the best you can be and the strongest you can be. There are challenges with being a female on boats sometimes but I think it is important not to focus on that but reflect on what we can do differently and move forward as females in the sport.

Solo sailing is amazing but not for me. I am a team player and prefer team sport. It is not just a physical race, it is a mental race as well. Even though your body is getting to a point where you don't know how much further you can push this, your mind is also sometimes doing that same. The thing about it being a team sport is that you can be having a bad day and someone can pick up on that and encourage you and push you to be a better sailor.
Sailing is incredible in that it is so diverse. You have the America's Cup with these incredible machines that are just launched, the Ocean Race, the Vendee with the IMOCAs and then you have the dinghies. Our sport is so unique.
My dream, when I get a bit older, is to cruise around the Pacific. I am lucky that I have sailed to a lot of places all around the world on superyachts. But my favourite place to go cruising in the South Pacific. It is beautiful, the people are so friendly and is not that far from home. It is a unique lifestyle.
In the lead up to the Volvo Ocean Race, I was always trying to find a ride for Sydney Hobart Yacht Race. I was so grateful when Stacey Jackson contacted me to join the all-female crew for the last race. It was a fantastic experience and opportunity for me to look up to these rockstars. I kept saying I couldn't believe I was sailing with them and they kept saying "but you are Bianca Cook!" I learnt so much from them.
Find more #MoreWomanAtSea stories on our blog. To discover an adventure of your own, discover our sailing vacations or get in touch with our team today on 855.650.8902 or email [email protected] for more information.