Boat owner, Anna Mourou, founder of the successful woman sailor network, She Captain, recently bought her boat with Dream Yacht Charter. Anna shares with us how she went about researching charter management programs…
Why did you choose a charter management program?
Let's start with the most important decision you need to make, what boat should I choose and how can I afford it?
After looking at boats on the private market for about a year, we started realizing that the boat we wanted, a catamaran size 38-45ft, would be out of our budget. We felt privately owned boats held more risk with possible hidden problems, whereas, charter boats always have to work so any issues are found more quickly.
Before I did my research on charter boats, I was a bit judgmental in thinking they would not be kept in as good condition compared to a privately owned boat. But I then realized it was just the opposite. Charter boats have to have a certain number of hours of maintenance work carried out each year – the boat always has to work and be secure. So when I realized that, that became my strongest reason to move forward on finding a charter boat.
Tell us a little about the financial set up
We had a fixed budget and, to be honest, it was a bit too low for the boat we were hoping for. We also wanted a boat that we could get out of a charter program two years later so we could sail around the world in 2020. So after finding our dream boat, we settled on the Performance Program.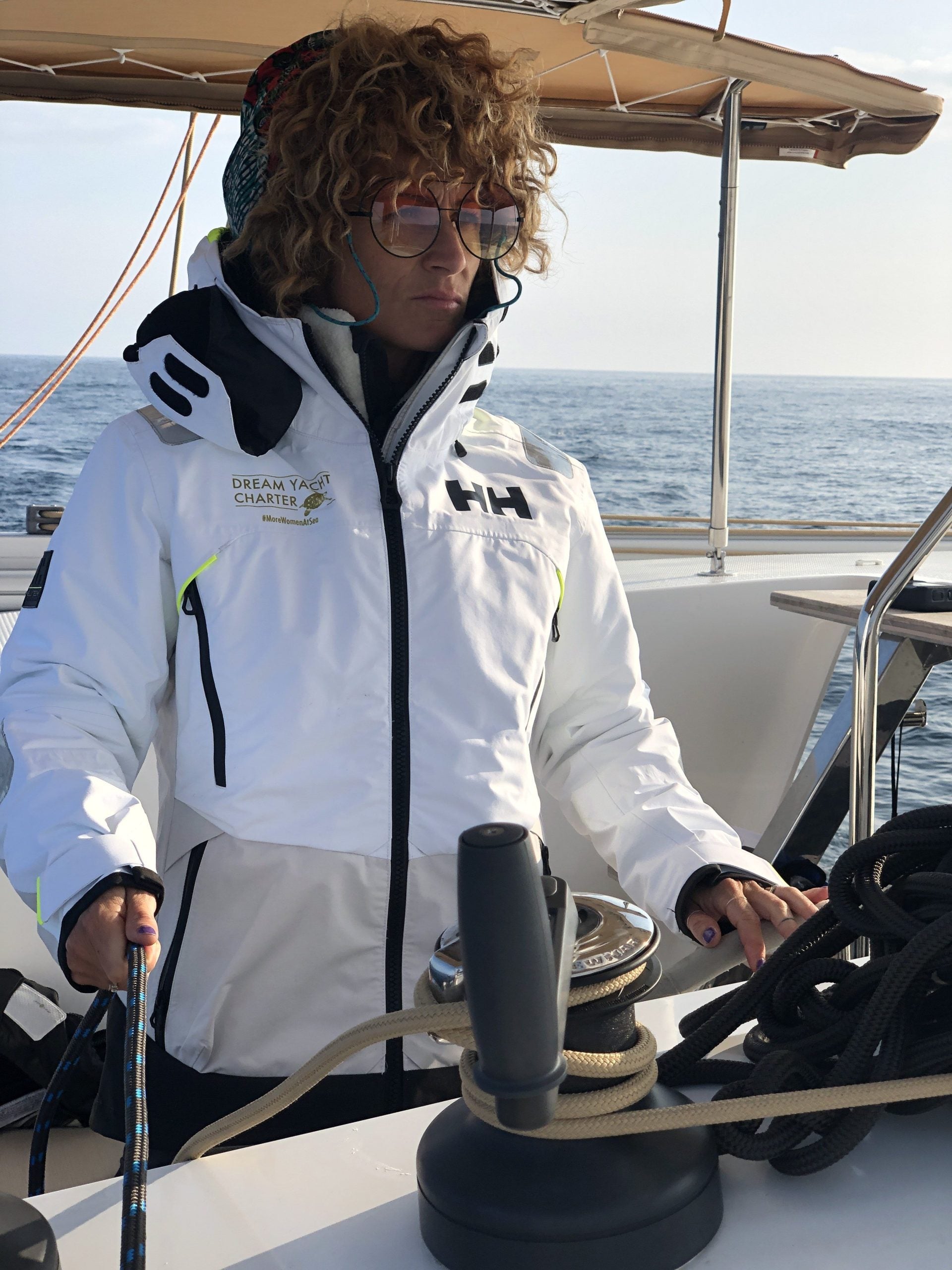 The Performance Program offered us the chance to get more profits back and lower our investment as much as possible. The Dream Yacht Charter team gave us fantastic advice and I discovered there are so many financial setups you can do to make it work for your unique situation.
Why did you choose Croatia as the base for your boat?
We decided to base our boat in Croatia because the sailing area was easy and it was cheap to fly to from Sweden. I also wanted a long sailing season so that the boat would get a lot of income. Croatia is a well-established sailing destination and Dream Yacht Charter has many marinas in the region with expert staff working full time at those bases.
When we looked at the boat options we had, where she was going to be based also played a big role. Before we decided on buying our darling Lipari 41, we visited the base and sailed her for a couple of days. We got to know the base crew and also saw how they worked, which was an important step for me to gain trust in someone else taking care of my boat.
Having owned boats privately all my life before, I needed to reassure myself that the charter industry and Dream Yacht Charter could be trusted. I was very impressed when meeting the Croatian team. They had a specific person signed to take care of my boat, who knew everything about her and fixed everything I asked about. I remember having some issues with the gas stove and they just brought a new stove and installed within 30 minutes.
Why did you decide on Dream Yacht Charter?
I met with three of the largest, most well-known charter companies. First of all, I needed to find the one who had the right boat for me, then the time frame and financial setup had to work. This was a deal breaker.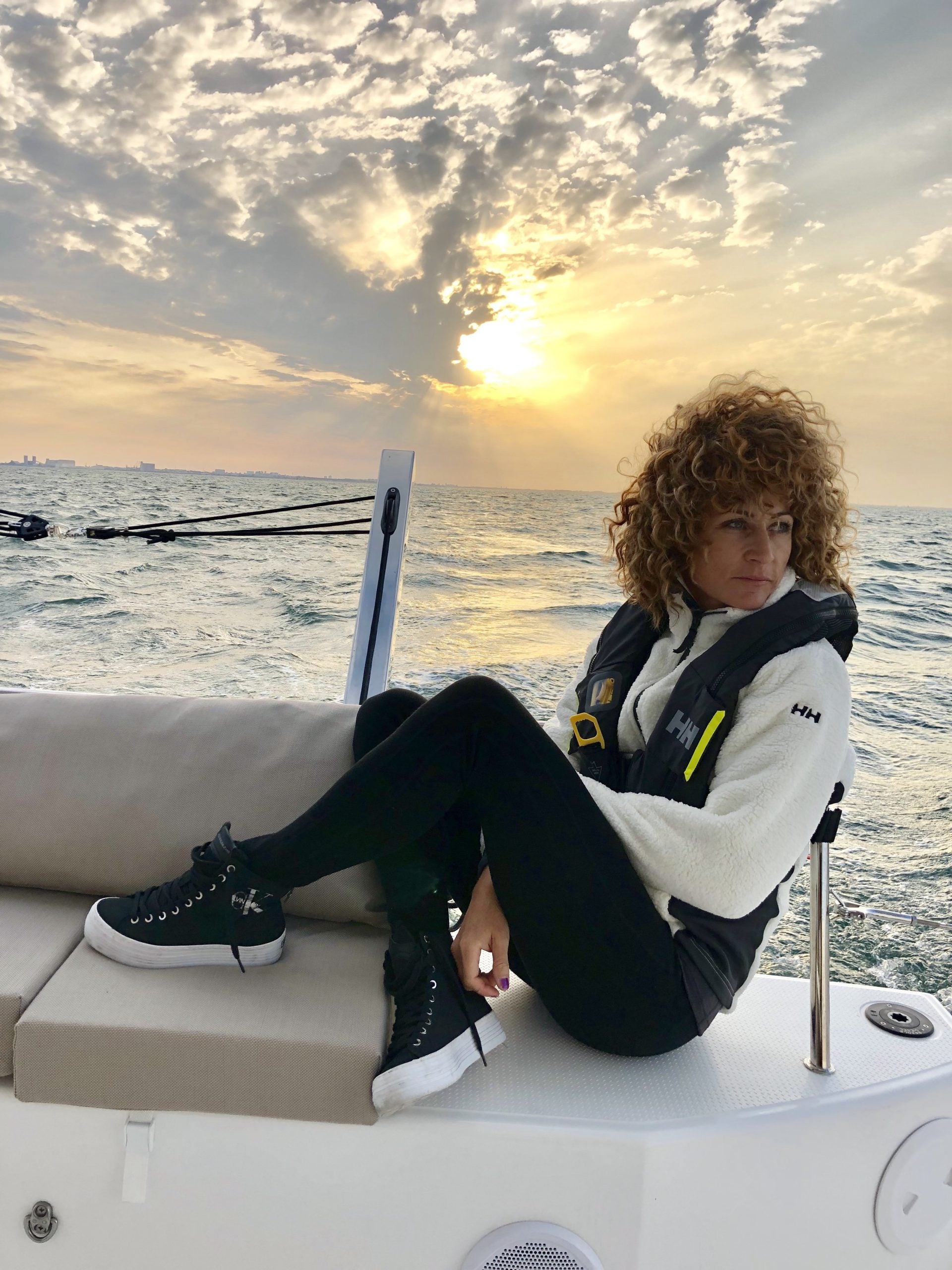 I found that the other charter companies were not really prepared to go that extra mile to find the solution needed for my specific case. Since I am very values-driven, Dream Yacht Charter also showed me a genuine passion for getting people sailing and an understanding of the challenges of getting more women at sea. This was an important factor that informed my decision-making.
Where have you sailed with us using your weeks?
Since I have been very focused on maximizing income and having my boat rented out as much as possible, I have so far only sailed my own boat offseason in Croatia. I will do a She Captain flotilla in Greece in October and then another one in the Caribbean in March. Some of the other Dream Yacht Charter boat owners I have met who are also are preparing for circumnavigation have told me to use my owner weeks to go to the areas you don't really reach during that classic route, such as the Seychelles for example.
So with that advice in mind, come to Sweden and sail our amazing archipelago. The Swedish base has an attractive fleet and the sailing here is amazing. You can easily go two weeks amongst our 30,000 islands and never have to fight high swells or deal with any normal ocean issues. So make sure you come to Stockholm.
Find out more
Discover more about our charter management programs, or contact our team. Find more inspiration on our blog.