It can be difficult making the final choice from the many long-term yacht charter destinations available. We don't make it any easier by offering the most choice with over 50 amazing destinations and prime cruising grounds to sail!
Your first hurdle is crew consensus. You might want the Caribbean and someone else wants the Pacific. You could be dreaming of getting away from everyone and everything and your crew have declared they want to get to know the locals really well. When it comes to long-term yacht charters, the first thing you need to consider is the criteria that will make it a success for you and your crew. Be prepared to compromise!
Narrow down everyone's interests
Are you working remotely onboard and sailing in your free time? If you are, you might want long-term yacht charter destinations that are quiet in the day – a busy marina may not suit. You might want to make sure your marina is away from the nightlife if a good night's sleep is important to you.
Find out why long-term yacht charters are the perfect choice for those wanting to work remotely somewhere a little different.
Then again, you might thrive in the heart of a busy social life! If you like to relax after work eating out and chatting at a bar, then you might want to make sure you don't have to travel far from your yacht. Choosing a marina near a lively town might become crucial to you.
Think about if you want to get closer to nature, learn new water sports, absorb new culture or take in amazing scenery. Or maybe the stability of the Wi-Fi is the number one priority? Start with writing a list of the things you want to be able to do at your chosen destination and then match them to your destination shortlist.
One thing to keep in mind is, does your destination require a certain level of experience? Check out our guide to whether you are qualified.
Long-term yacht charter destinations for working remotely
Great destinations that have interesting cruising grounds you can enjoy after work or for longer sails at the weekend include:
If you want a sailing adventure, read our suggested itineraries for the Mediterranean and South Pacific, two key long-term charter destinations.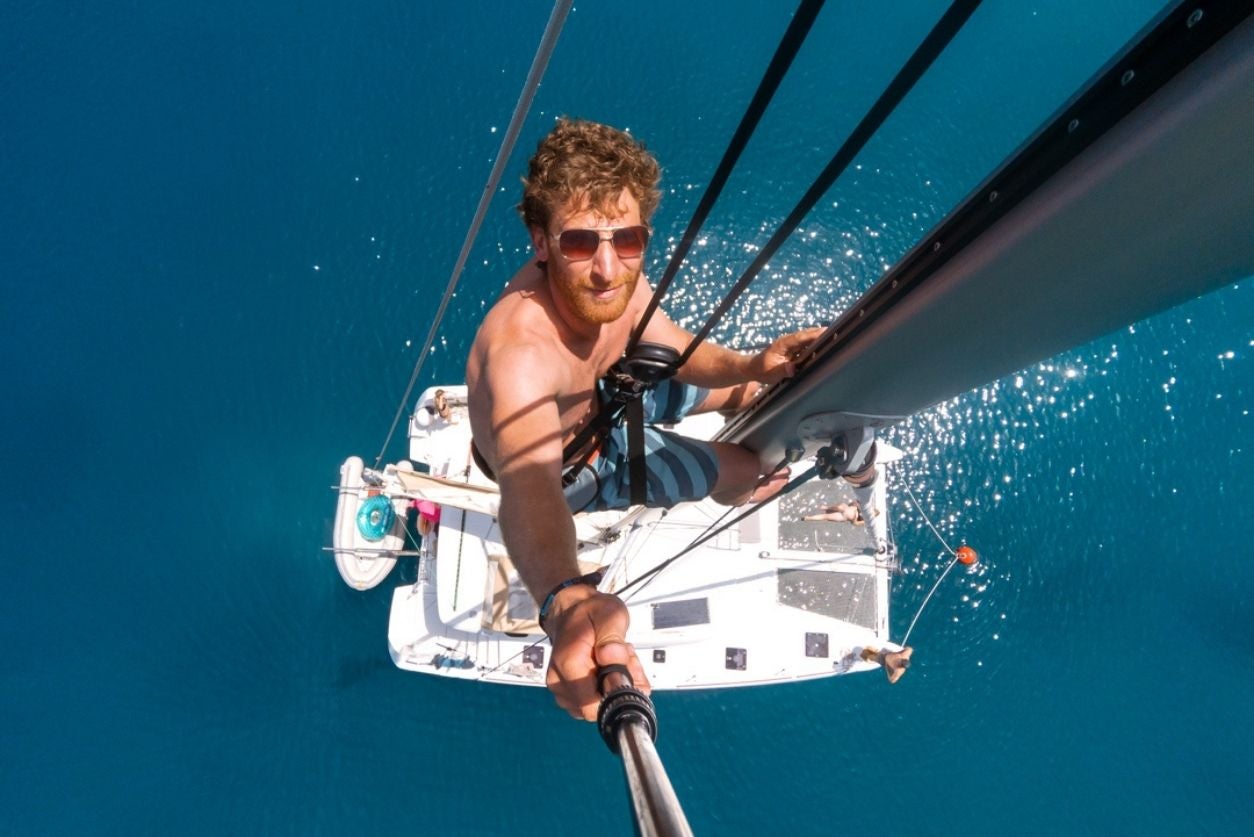 Mediterranean long-term yacht charters
Immerse yourself in the architecture and culture of ancient civilizations, island hopping and some of the world's most fantastic sailing grounds and marinas. Benefit from great infrastructure and short passages.
When is the best time to sail sabbatical in the Mediterranean?
The best time to sail a Mediterranean sabbatical charter is between April and September, with the southern and eastern parts enjoying warmer conditions all year. Keep in mind that August is the peak month for visitors and it can be very crowded, especially in the northern Mediterranean.
Avoid the northern Mediterranean between October to March due to low temperatures and potentially strong winds. The Aegean Sea is exposed to the northerly meltemi between July and August and it can get very windy.
Mediterranean long-term yacht charter itinerary: eight months
If you love nature, sail an eight-month Mediterranean sabbatical from Crete to Sicily:
Crete pick up
Crete to Rhodes (100nm)
Rhodes
Turkey's coast
Aegean Islands
Piraeus, Athens
Athens to Ionian Islands
Ionian Islands/Albania/Montenegro.
Passage to Catania, Sicily (250nm)
Messina Strait & Aeolian Islands
Passage to Naples (150nm)
Naples/Rome. Passage to northern Sardinia (140nm)
Sardinia/Corsica. Passage to Mallorca (270nm)
Mallorca/Ibiza. Passage to Spain/Cartagena (200nm)
Southern Spain. Passage to Cagliari/Sardinia (220nm)
Cagliari/Sardinia. Passage to Southern Sicily (200nm)
Southern Sicily
Sicily drop off.
South Pacific long-term yacht charters
Explore the world's largest lagoon in New Caledonia for amazing marine life, or sail over to charming Vanuatu to explore remote island villages and active volcanoes.
French Polynesia's scenic islands and spread out atolls provide some of the world's best cruising grounds and offer many months, even years, of opportunities to explore.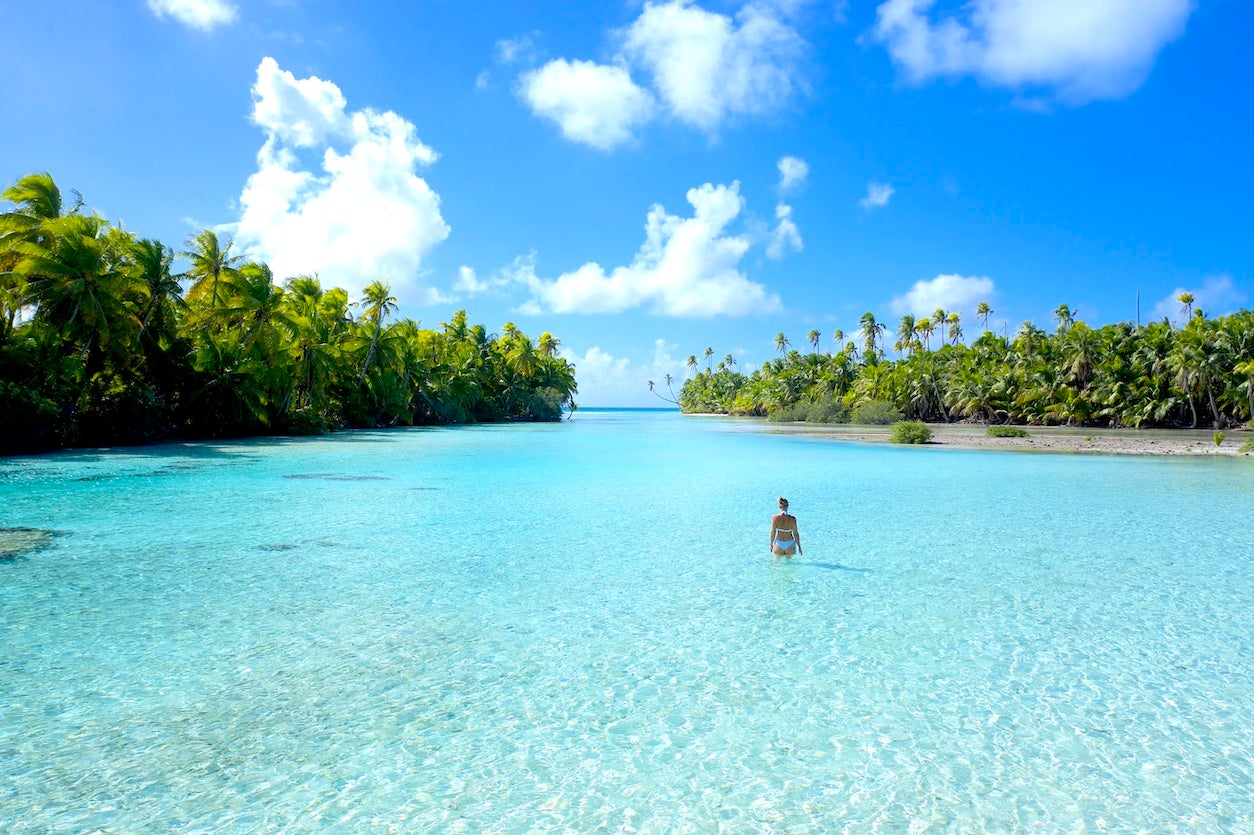 When is the best time to sail in the South Pacific?
The best time for a South Pacific sabbatical charter is year-round although you will find higher temperatures and humidity between December and March, and a small risk of cyclones. Cyclones (the southern hemisphere equivalent of hurricanes) are rare in French Polynesia, but the Society Islands could sometimes be affected, especially in El Niño years.
The Marquesas and Gambier Islands have a significantly different climate and are outside typical cyclone area, so year-round cruising within French Polynesia is possible.
South Pacific three to six-month itinerary suggestion
Pick up Raiatea
Society Islands windward
Tuamotus (Marquesas)
Tahiti
Drop off Raiatea
South Pacific 12-month itinerary suggestion
August: Society Islands, pick up Raiatea
October/November: Austral Islands
January: Gambier Islands are beautiful. Low risk of cyclones and warm January to March
April: Marquesas are just outside the cyclone region and the drier season is from October to April
June: Tuamotus
July: Tahiti, drop off Raiatea
New Caledonia and Vanuatu itinerary suggestion
Noumea, pick up
Ilot Maitre and other islands for kitesurfing, snorkeling and diving
Southern lagoon, snorkeling exploring
Ile de Pines, cultural heritage, diving
Loyalty Islands (Mare, Lifou, Ouvea) for protected bays, caves and island life
Tanna (Vanuatu) for its active volcano
Port Villa for provisioning and museums
Lamen Bay for dugongs and turtles
Pentecost Island for bungee jumping
Ambrym for its active volcano
Espiritu Santo for Million Dollar Point
Find out more with our long-term yacht charter frequently asked questions, or get in touch. Alternatively, for the latest vacation inspiration, head on over to our blog.