Is it time to consider yacht ownership?
For those that appreciate the freedom and adventure of discovering exciting new destinations with a yacht charter vacation, few experiences compare. Whether you choose to take the helm or leave the navigation to a professional captain, the feeling of freedom on the water is the same – the salty sea spray in the air, island hopping to quaint harbor towns and pristine secluded beaches, long sunny days fading into starry nights on deck. All of this in the company of friends and family in a private setting that's simply unachievable with any other type of vacation. That's yacht chartering. It may not be for everyone, but if it's for you there's no doubt in your mind.
Perhaps you've chartered once or twice in the past. Or maybe you're a serial charterer who plans one or more charters a year, and it never gets old. If this is you, it's time to explore the benefits of charter yacht ownership and how it can make chartering multiple times a year very affordable, or even produce a positive cash flow!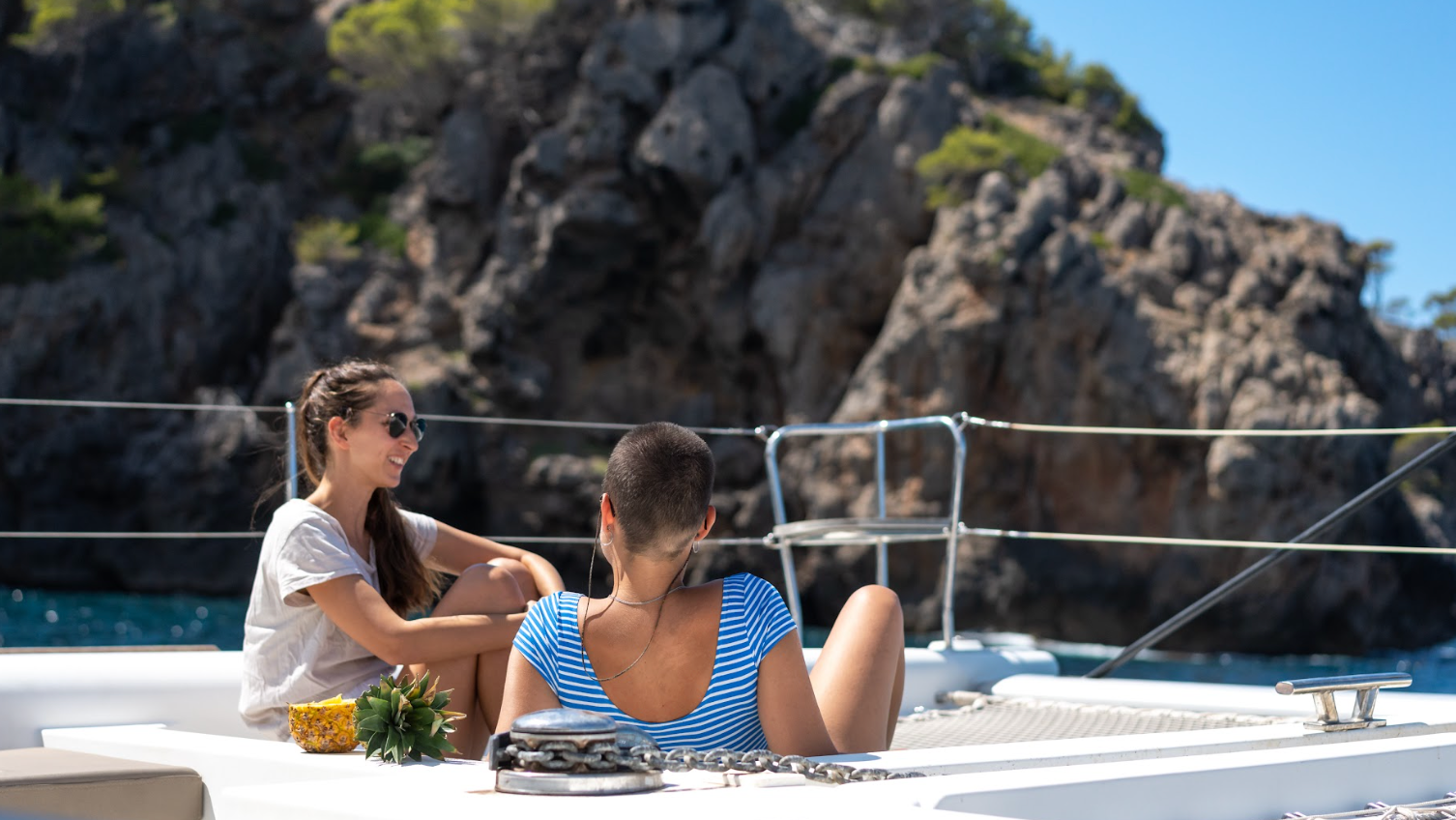 What is involved with becoming the owner of a charter yacht?
There are a number of ways to become a proud owner of a luxury yacht – some more accessible than others. Traditional retail purchase, charter management programs and pre-owned brokerage purchase are a few options.
Beyond the type of ownership are the decisions of yacht type, brand, layout and optional features. Of course, there are insurance and maintenance considerations. Where will you berth your new yacht? And what about tax implications. It's a big decision for most people, and the options can be dizzying.
Charter yacht ownership programs make owning a yacht easier and less expensive, without the stress and hassle of a traditional yacht purchase. We have many programs to suit different goals and preferences, with the most popular programs providing full management of the yacht and charter income to cover expenses such as insurance, maintenance and berthing. Use of similar yachts in destinations around the world is one of the enticing benefits.
Fractional Ownership
The Dream Fractional ownership program has taken some of the most attractive aspects of our full yacht ownership programs and made it much more affordable – especially for those that are already chartering yachts regularly. The dollars that you are already spending on your annual charter vacation could be going towards partial ownership of a yacht, and all the benefits that come along with that.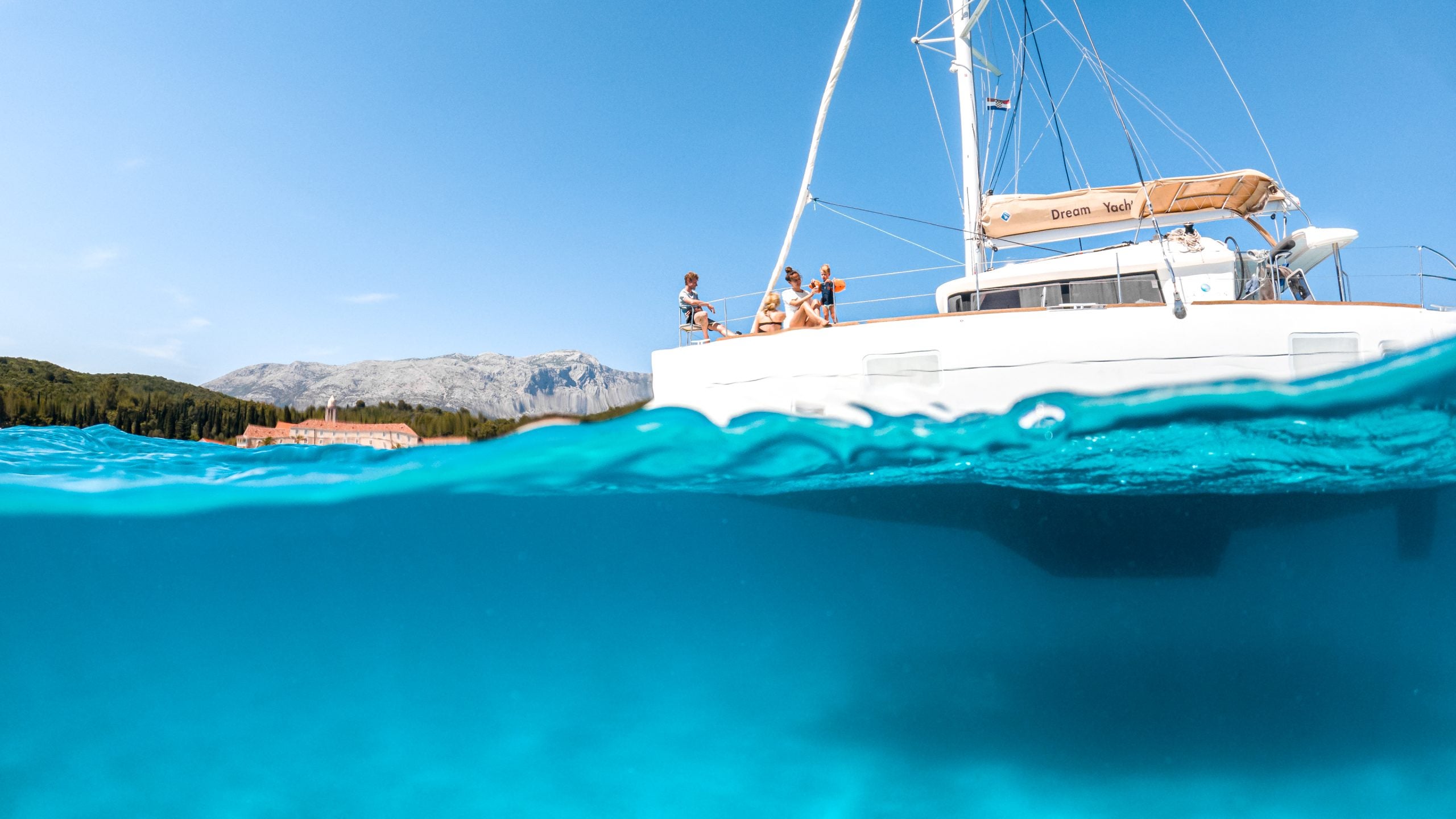 How it works
Dream Yacht is one of the largest operators in the charter industry, with more than 800 yachts around the world. Most of these are privately owned, and managed by us in one of our programs. Our Dream Fractional program lets you "dip your toe" into the world of yacht ownership through a full service management program with a lower investment, while also providing charter income.
With our Dream Fractional program, new yacht models from world class shipbuilders are made available for purchase by up to 4 owners (Dream Yacht retains one share). Buyers become the owner of one of the 5 shares, for 20% ownership of the yacht. Unlike a time share where you own only a leased interest in the property, you are the legal owner and hold title to your fraction of the yacht. It's also possible to buy more than one share in the yacht, for those looking for more charter weeks and income potential.
Each owner is entitled to a share of the charter revenue, helping to offset the yacht's expenses which are deducted from the quarterly income payment. As opposed to private ownership, the management of the yacht is entirely hands-free for the fractional owners. The yacht's charter marketing and booking schedule, insurance, berthing, and maintenance are all part of the benefits of our full service program. Bookkeeping, financial reporting and access to our online booking system is also included for complete transparency.
At the end of the 5.5 year program, Dream Yacht manages the entire resale process, from finding buyers to coordinating offers to completed sale – with owners given priority should any of them wish to purchase the yacht themselves. After the sale, each owner then recovers their share of the final selling price, less a brokerage fee.
In the end, it's not uncommon for owners to realize a financial gain when taking into account the charter income payments in conjunction with the resale of the yacht at the end of the program.
Dream Fractional program benefits at a glance:
Own one (or more) of 5 shares in a yacht (DYC owns one share with 4 other owners)
Low 20% buy in, with many of the benefits from a full yacht ownership program
Legal titled ownership for your share
Receive ¼ share of 65% charter income (DYC does not take a cut of this income)
Operating expenses shared with co-owners
Sail up to 5 weeks each year – 3 weeks aboard your yacht & 2 weeks on equivalent boats anywhere in the world
Concierge booking service & financials
Fully-managed, worry-free resale process at end of the program (10% brokerage fee)
5.5 year (66 month) program duration, after which the yacht is sold and proceeds divided among the shareholders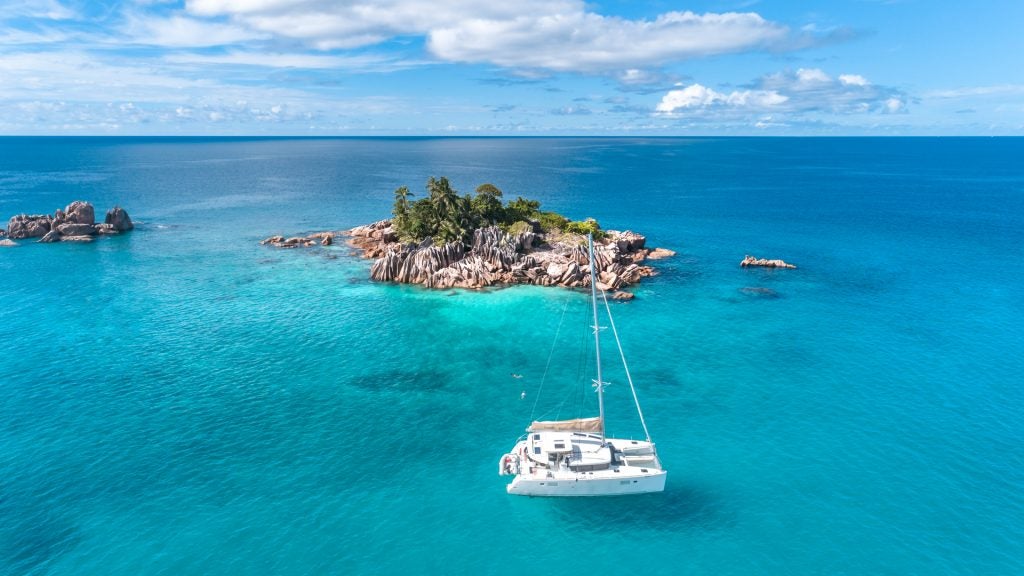 Charter vacation benefits
One of the most exciting aspects of the Dream Fractional program is up to 5 weeks of charter vacations every year! Sail your own yacht for up to 3 weeks each year, and enjoy similar sized yachts in any of our 50 charter destinations for 2 weeks!
Rather than being restricted to sailing in one destination where your yacht is based, you can use 2 weeks per year to sail from our many exotic Dream Yacht bases – located in some of the most sought after sailing destinations in the world!  From Tahiti to Thailand, Greece to Grenada, the world is yours to explore each year of the 5.5 year program. 
The yachting lifestyle
What could you do with 5 weeks per year of sailing around the world? Perhaps a family reunion aboard a yacht in the Caribbean. Treat friends to an unforgettable vacation in Sardinia Italy. Business owners can enjoy offering employee incentive vacations to high performers. The options are endless!
What if you can't use all of your 5 weeks? Close family members and friends can enjoy the same sailing benefits, with the owner's permission.
Essentially, we believe that 5 weeks per year aboard a yacht in exciting destinations is a life-changing opportunity – the yachting lifestyle achieved with a lower investment than you might expect. 
So, could Dream Fractional be your answer to sailing freedom and worry-free yacht ownership?