The results are in after we asked our awesome Facebook community their top 10 destinations for 2019. We asked, and you told us! After hundreds of votes, we can now reveal the top 10 destinations as chosen by you.
Italy
We head to Europe for a touch of Italian charm. As well as wonderful, year-long warm weather, Italy is famed for its mouth-watering cuisine that will make your sailing adventure a tasty one! Head to Poseidon in the Bay of Naples where you'll discover some of the most flavorsome foods you'll ever eat, then head to the Pontine and Phlegraean Islands, as well as Capri, Sorrento and the Amalfi Coast. Or, sail to Sardinia with its renowned La Maddalena archipelago and miles of beautiful coastline, and Sicily, where you can see Europe's largest active volcano, Mount Etna and sail the Aeolian and Egadi Islands.
Greece
You voted for Greece, where we have eight exciting bases for you to discover the Ionian and Aegean seas and the Cyclades, Dodecanese, Sporades and Ionian island groups. If you like island hopping, where there are over one thousand islands to choose from, then a Greek sailing vacation will be perfect for you. Discover amazing ancient legacies and architecture in Athens and Rhodes, relax on the beaches in Paros and Halki Island and marvel at the blue domes in Santorini on a yacht charter vacation you'll never forget.
France
You voted France as a top destination to visit in 2019. With coastlines in both the Atlantic and Mediterranean seas, France offers amazing wind systems such as the Mistral, to entice and thrill sailors. Brittany, in the north of France, offers sailors quiet anchorages, quaint villages, excellent food and even better scenery. Head south to the popular celebrity haunt, the Cote d'Azur on the French Riviera, where you'll enjoy warmer, more predictable weather, palm tree-lined beaches and clear cobalt water, which is excellent for snorkeling and diving.
Bahamas
We head to the islands of the Bahamas, where pigs don't fly…but they do swim! With two bases to choose from, sailing the Bahamas has never been easier. Set sail from Palm Cay Marina, Nassau, to explore the islands of the Exumas, famous for its swimming pigs at Big Major Cay. Head to the sea park in Warderick Wells Cay, where you can hike Boo Boo Hill and see the natural blow holes or dive the oldest stromatolite reefs in the world. Head to the Abacos,a boomerang-shaped chain of islands spanning 130 miles with a number of national parks and hundreds of tiny uninhabited cays, all perfect for a visit while on a sailing vacation to the Bahamas. See Elbow Cay's candy-striped lighthouse, protected coral at Sandy Cay, Man-O-War Cay's boat building history, the seven-mile beach at Great Guana Cay with its hog roast and Treasure Cay's soft sandy beaches. This is a paradise for those who love marine life and spending time in the water snorkeling and diving. Check out our by the cabin cruises in the region.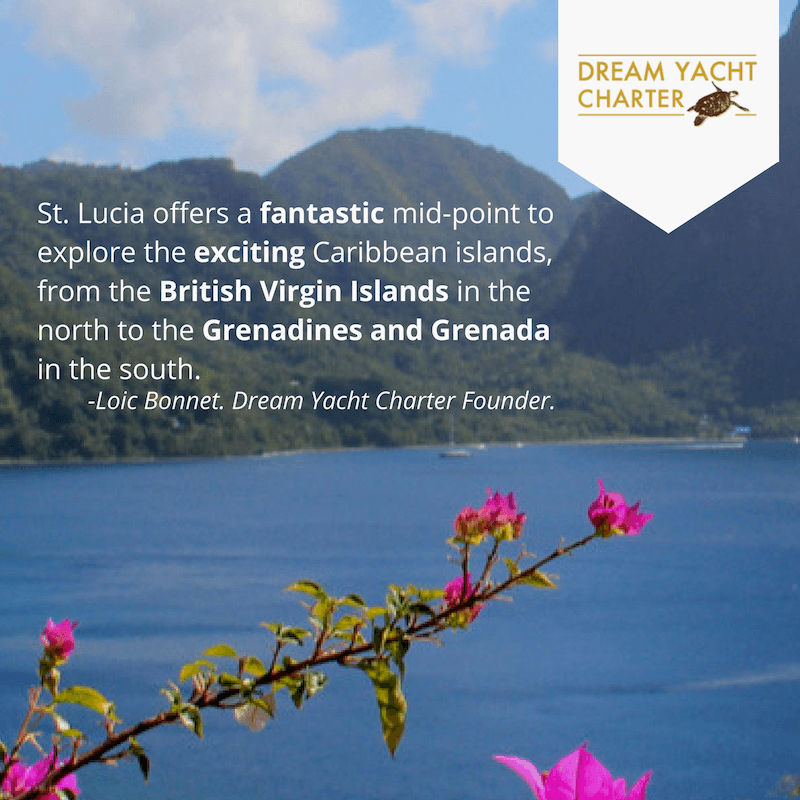 Belize
Our brand new destination for 2019 reached a ranking, welcome to Belize. Our base at Robert's Grove Marina in Placencia is situated between Mexico and Guatemala and is the ideal place to charter a bareboat yacht, where you can explore the world's second longest barrier reef and some of the +450 uninhabited cays. Snorkel with eagle rays in Coco Plum Cay or search for the famous pirate Blackbeard at the Turneffe Atoll, where you can also swim with dolphins and manatees. No visit to Belize would be complete without a visit to Lighthouse Reef, home of the world famous 'Blue Sinkhole'. The eerie hole is 1000ft wide and over 400ft deep and while you can't sail in it, you'll be able to see the various shipwrecks and 20ft stalactites that surround it.
Maldives
Here is the geological marvel that is the Maldives! Situated in the Indian Ocean, the Maldives span across the equator and are made up of 26 atolls with more than 1,200 tiny islands and reefs, of which, only 300 are inhabited. Sailing the Maldives is a fascinating experience, where the islands are all peaks of a submerged mountain range.The snorkeling and diving in the Maldives are second to none and you'll be mesmerized by some of the hundreds of species of marine life you can see. Swim with manta rays at Banana Reef, go fishing at Gulhi Island and meet the only two inhabitants of Dhiggiri Island. This is a truly utopian pleasure and a deserved destination in our top 10 – see our by the cabin cruises in the Maldives.
British Virgin Islands
A firm favorite for Dream Yacht Charter customers, the British Virgin Islands. Separating the Atlantic and Caribbean oceans, the BVIs are a group of over 60 islands that sit at the base of the Lesser Antilles. Whether sailing bareboat or by the cabin, you'll be sure to have one of the most amazing experiences when you sail the BVIs. Head to Jost Van Dyke Island and have a 'Painkiller' at the world famous Soggy Dollar bar or visit Willy T's – a floating restaurant and bar that has recently undergone restoration and been rehoused in Grand Harbour on Peter Island. Snorkel off the back of your yacht while moored off of Anegada, famous for its cute pastel colored deck chairs and annual lobster festival.
Tahiti
We head down to the South Pacific for Tahiti. In the heart of the French Polynesia, Tahiti is one of the Society Islands, together with Bora Bora, Raiatea, Taha'a and Huahine. Surrounded by lush volcanic peaks covered in rich flora and fauna and beautiful azure lagoons, the islands offer one of the most amazing chartering grounds you'll ever set sail in. One of the major appeals of Tahiti is the wonderful sea life you can explore in the waters surrounding the islands, including hundreds of species of fish, dolphins, turtles and much more. The friendliness of the locals is legendary too and, along with being a true paradise on earth, is what makes your sailing adventure to Tahiti one of a kind. Take a look at our vacation sailing packages in Tahiti.
Seychelles
Your top destination for where you would like to travel to in 2019 is… the Seychelles. This wonderful archipelago of over 115 little islands is situated in the Indian Ocean and is home to some of the world's most fascinating wildlife, beautiful beaches and offers sailors utter serenity while chartering the quiet seas surrounding the islands. Head to Curieuse Marine National Park in Praslin and meet the Aldabra giant tortoises, snorkel at the Ile Coco Marine National Park and see moray eels and whale sharks at Baie Ternay Marine National Park.
The islands are such that you can anchor off pretty much all of them and, as there are many which are uninhabited, tranquillity is guaranteed. The locals rely on tourism for sustainability and as such, are super friendly and will help you have the very best experience – even if that's being left to enjoy the calm seas and white sandy beaches on your own. Make sure you try some traditional Seychellois cuisine, where coconut milk, tamarind and seafood all play a big part. Take a look at our by the cabin vacation options in the Seychelles.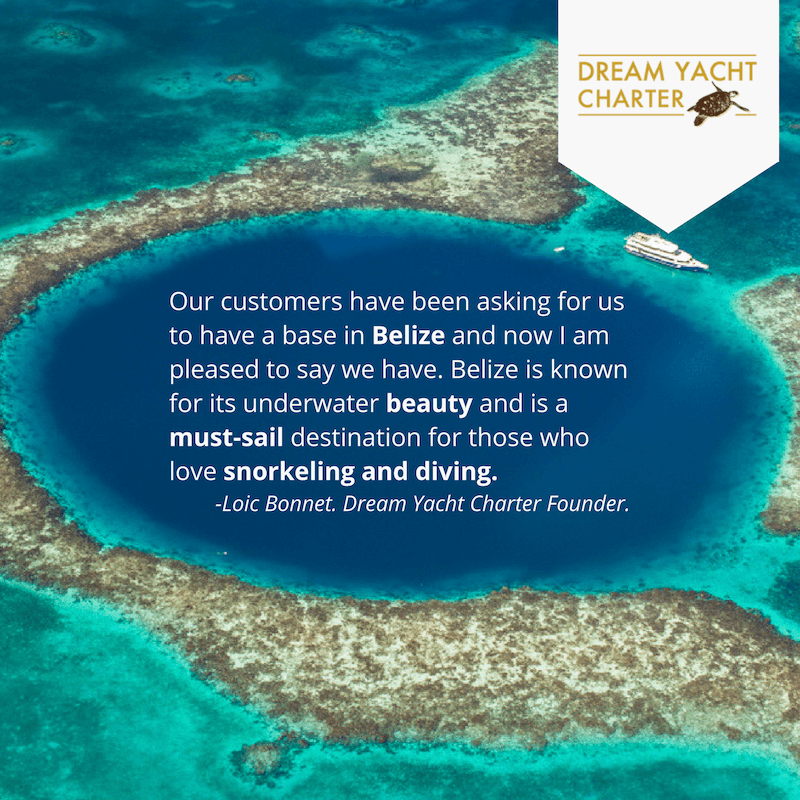 Find Out More
We've really enjoyed finding out which of the world's destinations you want to travel to in 2019 and would like to thank all of those who voted. Together with the above destinations, we have bases around the world, including newcomers Pula in Croatia, Montenegro and Turkey, giving you more destination choice than any other company. Learn more about our fleet, get a quick quote, tell us your needs at [email protected] or talk to us at 855.650.8902.