We're excited about our new partnership with Nautilus Sailing, where you can learn to sail on a live aboard course at any of our destinations worldwide. Tim Geisler, lead sailing instructor, has given us the lowdown on Nautilus Sailing and what they offer.
"Explore. Dream. Discover. "
The ocean, that expanse of adventure, has always drawn me to itself. Each time I weigh anchor I'm struck by the joy of the sea and the endless possibilities it presents. Those three words from Mark Twain, "Explore. Dream. Discover." are embodied when I'm on the water.
It is this passion for sailing and exploration that has led us to share that unique feeling with others, resulting in the birth of Nautilus Sailing in 2010. Now, nearly 10 years later, we've helped thousands of people embark on their own sailing journeys with our live aboard courses, and earn their American Sailing Association certifications. This year we are proud to team up with Dream Yacht Charter as their Official Sailing School!
A live aboard sailing course allows students to combine the vacation of a lifetime with a comprehensive sailing course. At Nautilus Sailing we offer trips on modern catamarans and monohulls, in exotic destinations such as the Sea of Cortez (Mexico), Grenadines (Caribbean), Tahiti and Mallorca (Spain), where you can explore a stunning cruising destination, and learn to sail through our accredited program with top notch instructors.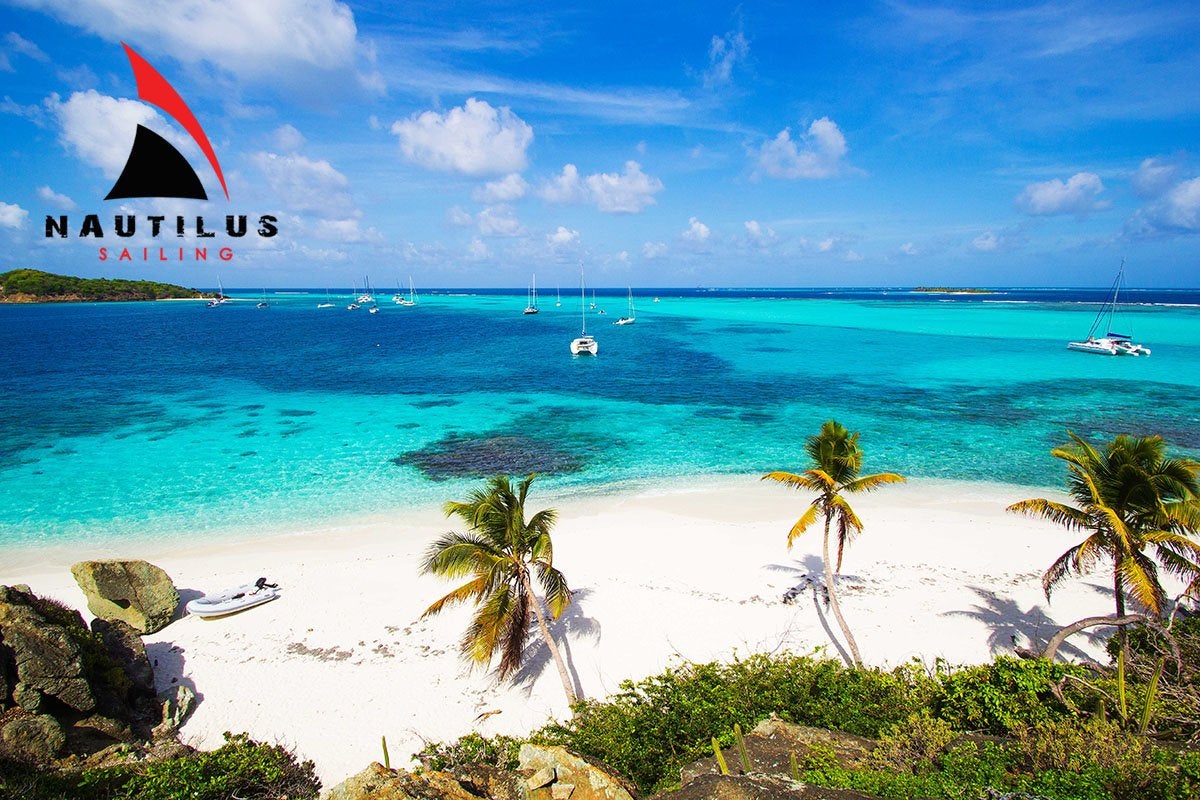 These live aboard sailing courses are a fantastic balance between intensive learning, and fun adventures. We are usually busy from 8am to 3pm each day digging in to theory, learning how to operate the boat, and practicing sailing and boat handling skills. We have over 100 practical skills that we have to check each student off on, so there is plenty of action! However, we have a lot of fun in the process as we are constantly on the move sailing between islands. Once the anchor goes down, we love snorkeling, paddle boarding, exploring deserted beaches, going ashore for a rum punch, or just relaxing.
So whether you are traveling solo, or with a friend or partner, you can join one of our award-winning live aboard courses, that accept a maximum of 4 students onboard. If you have family or friends, Nautilus can customize a private trip for your group, at any of Dream Yacht Charter's 60+ global destinations, on the boat of your choosing! We are REALLY excited to be able to offer this unique opportunity.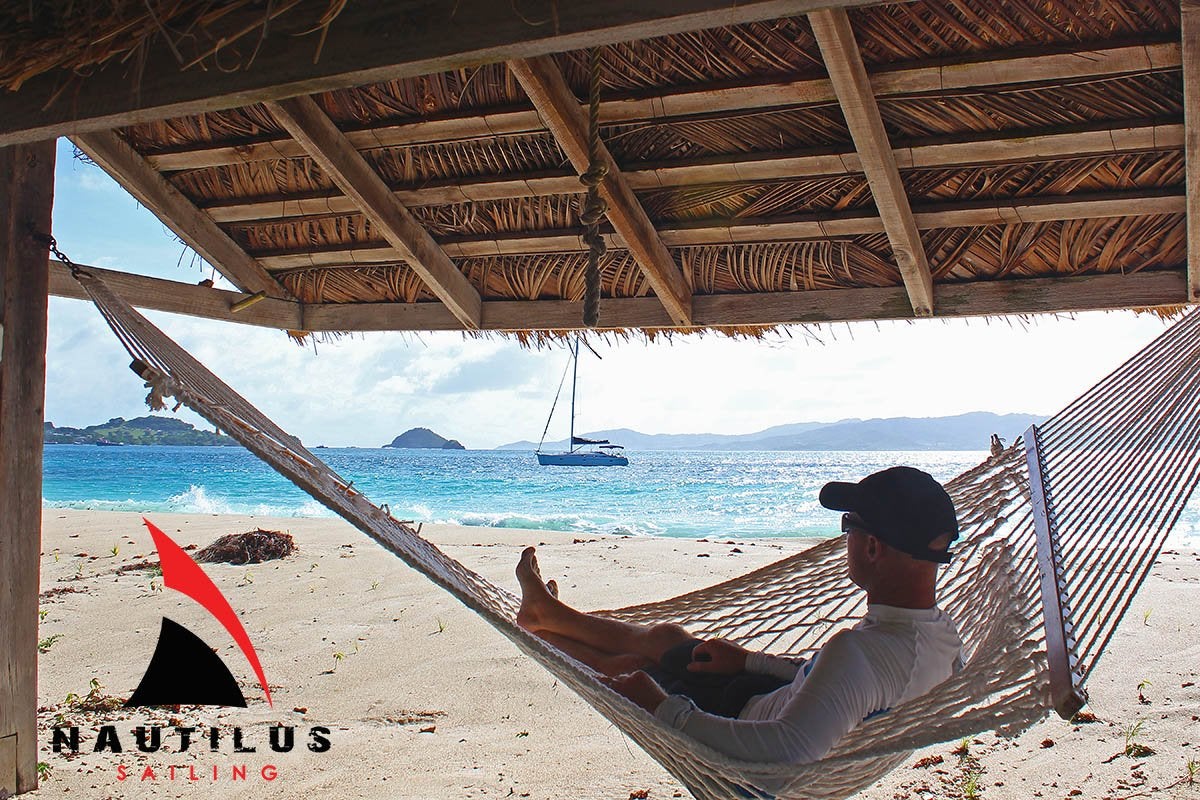 Nautilus Sailing's live aboard sailing courses start from $3875 per person, depending on the location and type of vessel. These prices are all-inclusive and include your private cabin onboard, all sailing materials and textbooks, formal sailing certification through the American Sailing Association, and 3 meals a day on the boat (apart from 3 evening meals ashore). This investment in your sailing journey will help you gain the skills, experience and confidence to embark on your sailing journey.
Learning to sail is then just the first step! Nautilus then encourages their students to take advantage of exclusive discounts with Dream Yacht Charter to start bareboat chartering at one of their bases around the world, and begin building sailing experience as captain of their own vessel. Once students complete a sailing course with Nautilus they become part of the Nautilus Alumni Family, and have access to group flotillas and sailing adventures around the world. In 2019 we had flotillas in Corsica and Greece, a dive trip through the Grenadines, offshore sailing trips in Mexico, and a delivery from Croatia to the Caribbean! Check out all the exciting upcoming opportunities for alumni.
"My daughter and I had a wonderful experience with Nautilus in Grenada in January. Six days and nights learning the finer points of sailing in the beautiful waters of Grenada and neighboring islands. Instructor Shaun Tarr was a terrific coach who pushed us to get the most from our experience. We worked hard, got tons of hands-on experience and had a terrific time doing it!" – PAUL

"Nautilus Sailing is totally awesome! Tim, our captain and instructor, showed a patience and kindness that made our trip outstanding. He kindly watched over everyone's safety and well being, while teaching us the critical skills for sailing. Margaret communicated regularly from the main office to prepare us for our voyage, and continues to keep us updated now that we are alumni. I highly recommend Nautilus Sailing to expand your horizons!" – SCOTT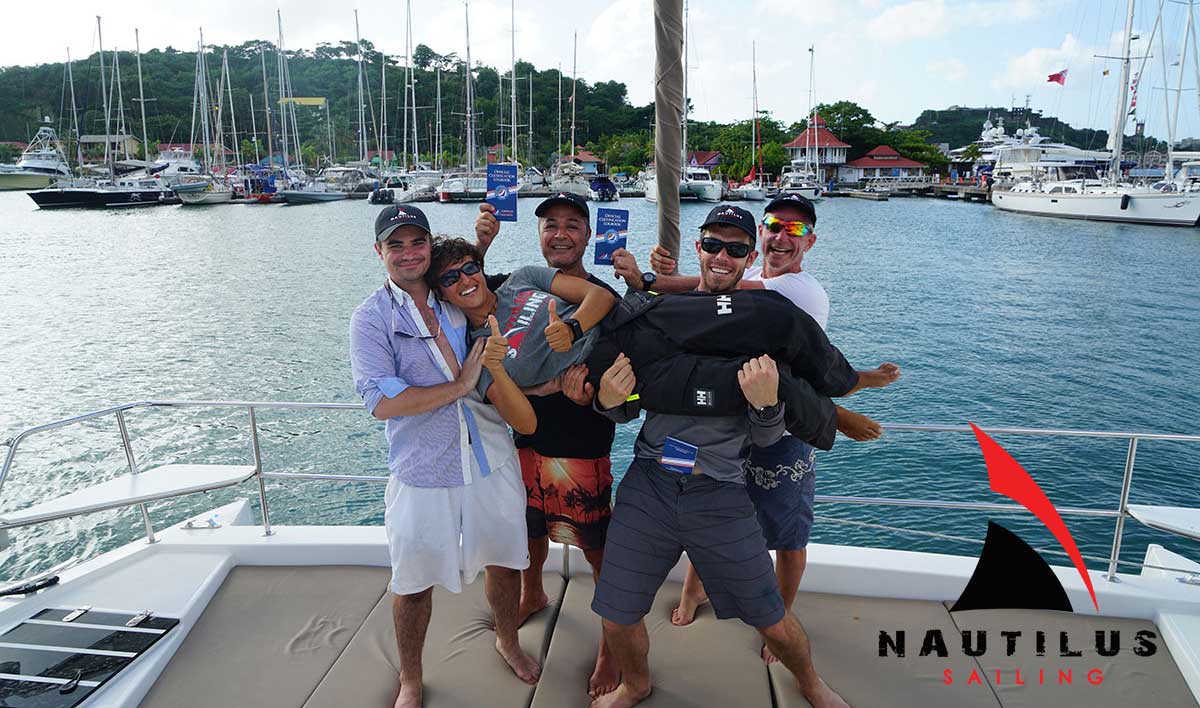 Learning to sail can truly be a life changing experience, one that opens up endless possibilities for exploration and discovery in stunning places around the world. Ever dreamed of learning how to sail? Perhaps this is your opportunity to embark on a lifetime of adventures!
Find out more
Contact us at: