How a passion for sailing drove one woman to connect traveling sailors online
Find out how a course at university led Guadalupe Scioscia to develop a rapid obsession with sailing and to develop a new platform to help traveling sailors connect with one another.
Tell us a little bit about yourself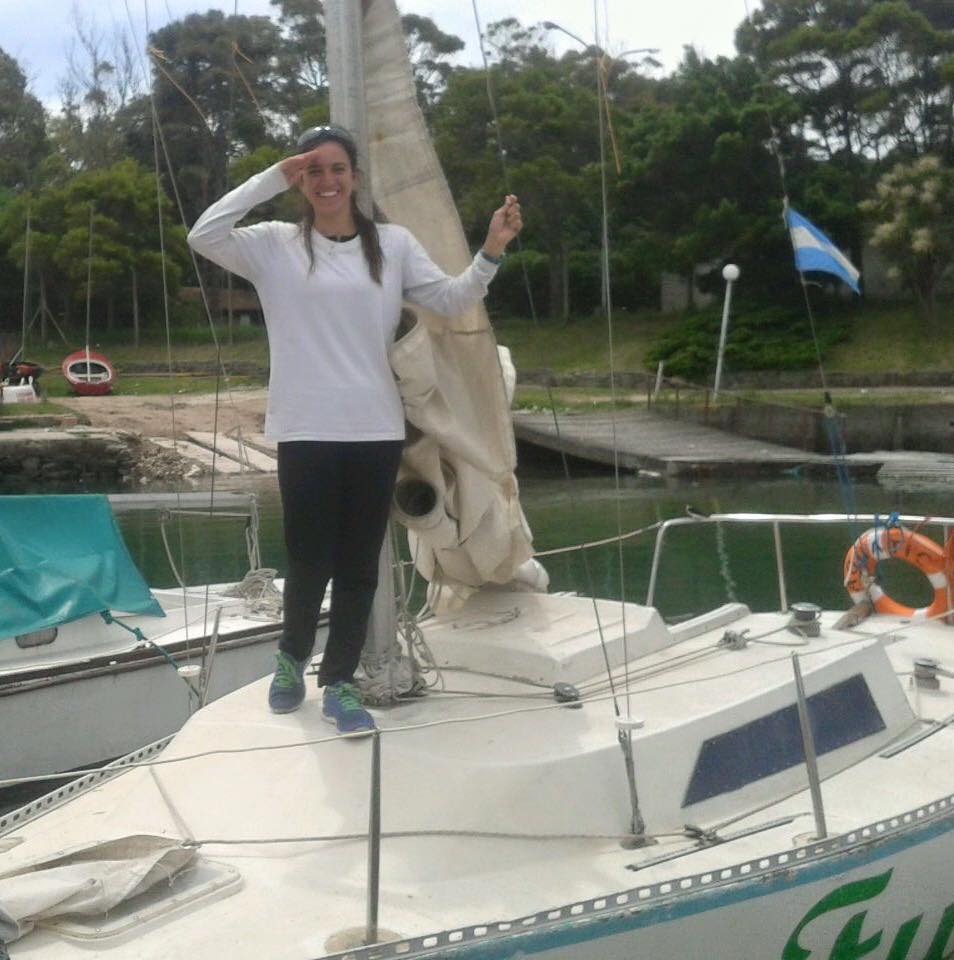 I am a 24 year-old Argentinian girl who has been living abroad since 2017. I moved to Sydney in January 2019, and I have fallen in love with the city. I have set up a new online sailing project called traveltosail.com, which is about to launch and promotes sailing activity worldwide.
We are seeking sailing clubs to advertise on our website and social media channels so potential visitors have a clear understanding of the club's values, facilities, services and chances of joining or racing there.
We will also have a sailing network called SailSurfing which connects sailors globally, as the second part of our project. You will be able to create a profile and tick the places you have previously sailed and the ones you want to sail, and then connect with sailors from those places you want to sail.
We'll also be organizing sailing exchange trips, including flights, accommodation (on board or at sailing clubs), races, cruising days and city tours.
How did you get into sailing?
In 2013, when I first started university, I went to the sports department and saw a course called Life in the Nature with Sailing Orientation. It took place at Laguna de los Padres, a small lake 20km away from Mar del Plata, my hometown. So I said, why not? I studied during the week, and on Saturday afternoons I did the course.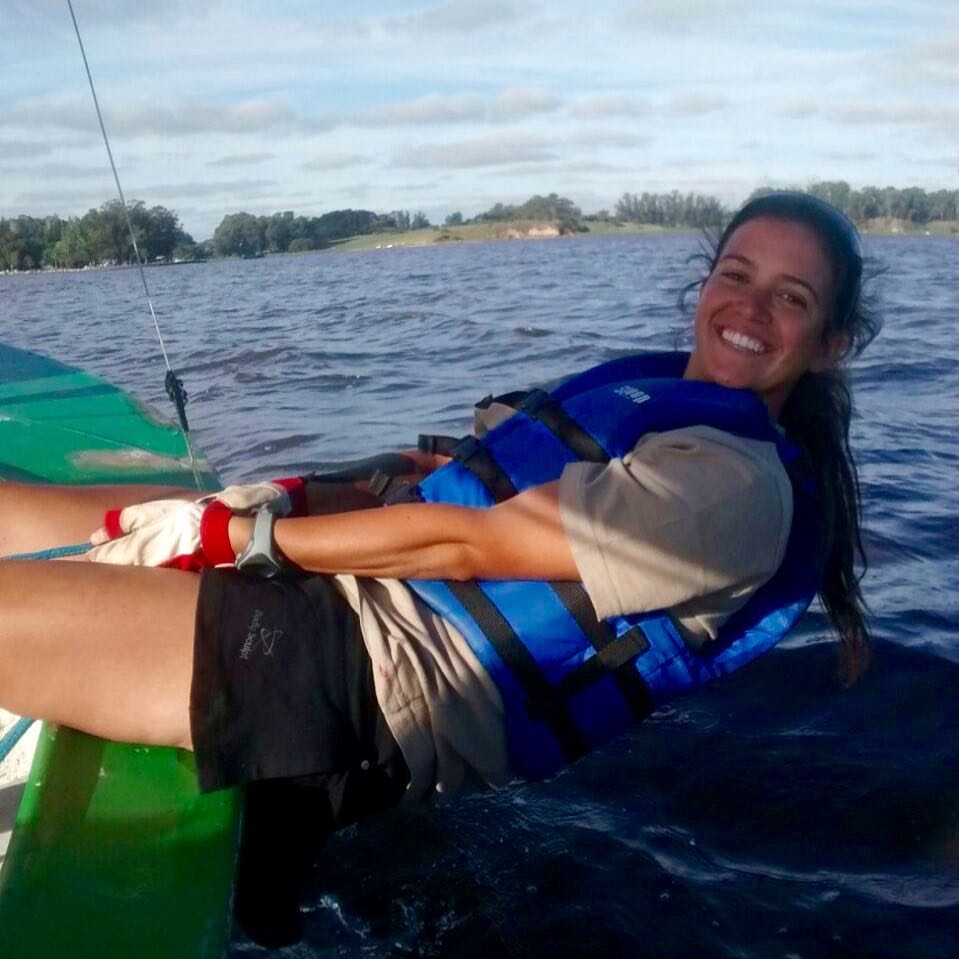 When I sailed for the first time, the feeling of the wind on my face, the adrenaline and sense of freedom were so good that I knew I would love this sport. I did some casual sailing for the next couple of years, but in 2015 I felt I had to take this seriously. That's when I joined the Foundation and Grumete courses every Saturday throughout the year. I studied new sailing words, knots, techniques and, most importantly, how to belong to a group of like-minded people from different backgrounds who share the same passion.
I decided to become an instructor and was an assistant in a Foundation course, where I met wonderful people and introduced them to sailing. Together with Mariano, my crew, we raced the whole year and won the Beginners Championship. I was already trapped in this world.
In 2017, I got my skipper certificate and joined a racing practice course. At Club Nautico Mar del Plata, I made new sailing friends and we practiced, raced and enjoyed famous BBQs (Asados).
I lived in Shanghai, China, between July 2017 and December 2018, sailing at Shanghai Yacht Club in a catamaran, red dragon and topaz. But it was not enough and I wanted more. That's why I got my visa to come to Australia and in January this year, I moved to Sydney, which was the best decision! Here I can sail on my days off and from October I'll be working for Manly Yacht Club as a sailing instructor. I am so excited about that.
Last year, Travel to Sail came into my mind and I've been working hard to make this sailing online project grow so I can promote sailing activity worldwide!
What are you doing now?
At the moment, I am racing the Spring Series at Cruising Yacht Club Australia but I usually sail and race with the Whiplash team at Davis Marina, part of Manly Yacht Club.
What challenges have you faced?
The main challenge for me was time. I was always struggling between my tennis coaching job and sailing schedules. Besides, I always try to improve my fitness condition to be faster and stronger on board and I feel that strength is what I need to work on.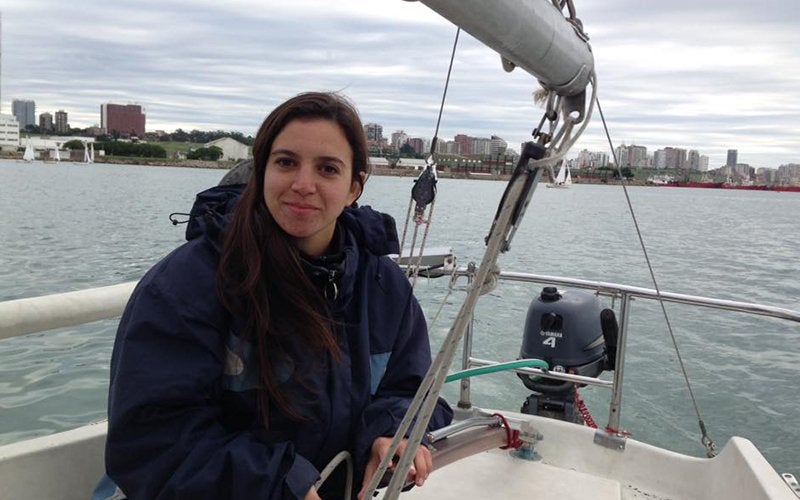 What challenges do women face in the industry and what needs to change?
In Argentina and China, there are not many women involved in sailing, so it's pretty much a male sport. It's sometimes hard to be the only woman on board although I feel that's changing.
In Australia, the reality is completely different. There are many women's races, all-female crew and opportunities for women to get into the sport.
In my opinion, what needs to change is the concept that sailing is only for men. I feel we need to empower women to try and experience sailing not only as a sport but also as a lifestyle.
You can find Travel to Sail on Facebook as Travel to Sail or Travel to Sail Community and @traveltosail on Instagram.
Find out more
Discover your own adventure with our bareboat, skippered, by the cabin, crewed or sabbatical charters. For more information, contact our team or read more inspiring stories on our blog.