The Bali 5.4 Open Space is the largest catamaran in the Bali Catana range at 54ft and is the ultimate in entertaining. It's just perfect for crewed charters where you can relax on a comfortable, spacious yacht with friends and family, while being looked after by our professional crew.
Catamarans are popular for their generous liveable space and Bali has designed a hard-working interior that is seamless between relaxing, dining, sunbathing and lounging on board. It boasts an impressive 130 sq m of living space, so you will never feel cramped.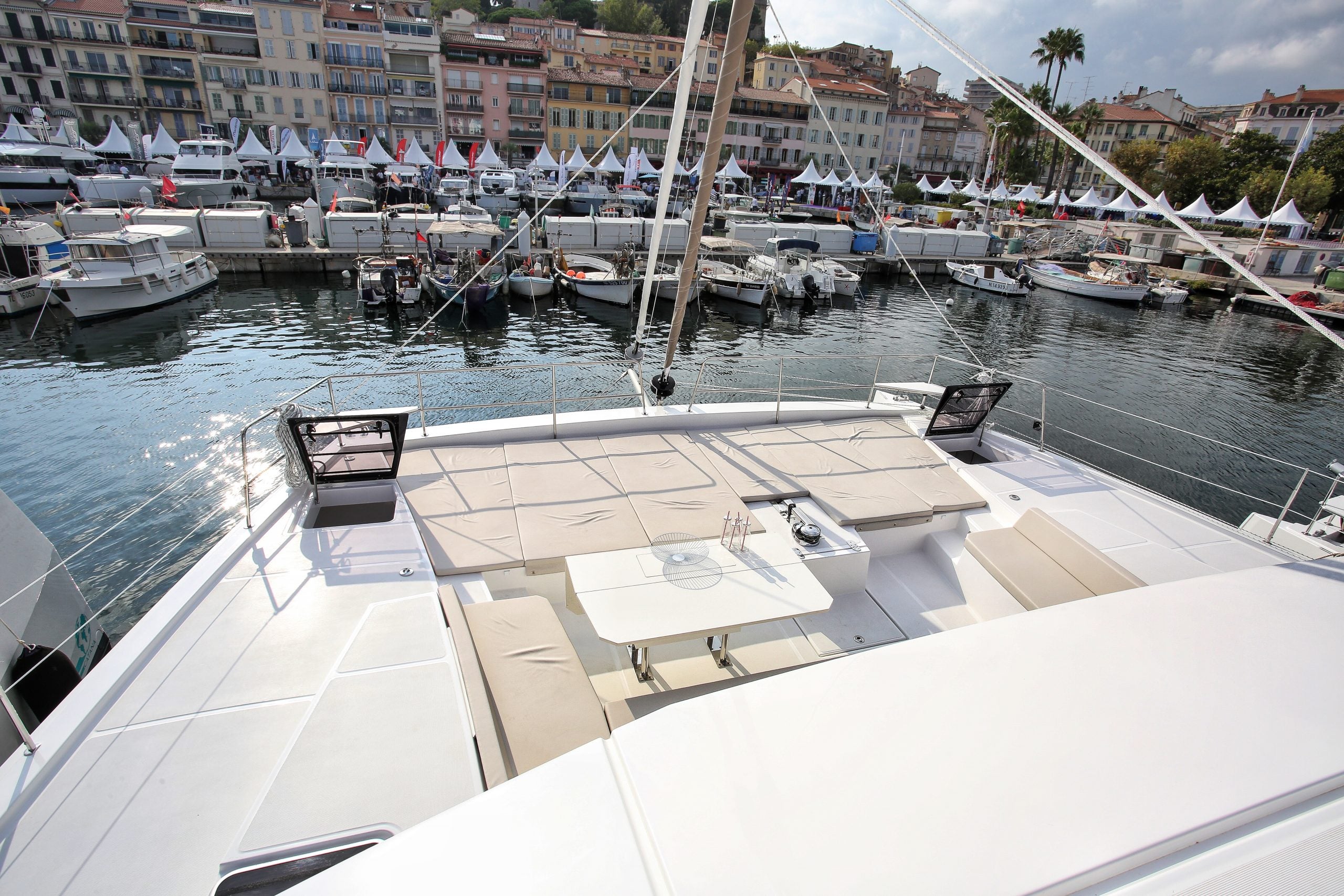 The Bali 5.4 has quickly caught the eye of many for its tilting and pivoting door and sliding windows that create one huge, usable space, hence the name "Open Space". If you're looking for a yacht where you can blend the outdoors with the indoors, bringing nature as close as possible, then the Bali 5.4 is for you.
There is plenty of room to spread out and unwind with generous cabins, a spacious flybridge and well-designed fore and aft decks. You will easily be able to spend a week or more aboard the Bali 5.4 and fall in love with its clever design (just take a look at the storage!), craftsmanship and attention to detail.
Take the tour
Bali 5.4 cabin configuration
Our fleet of Bali 5.4 yacht can sleep between 8 to 12 guests with queen-sized staterooms and plenty of storage space. Queen cabins have their own private bathroom with shower, wash basin and toilet.
The cabins are filled with light and ventilation from generous windows or hatches. The cabins are roomy, comfortable and easy to move around, plus some have direct access to the deck.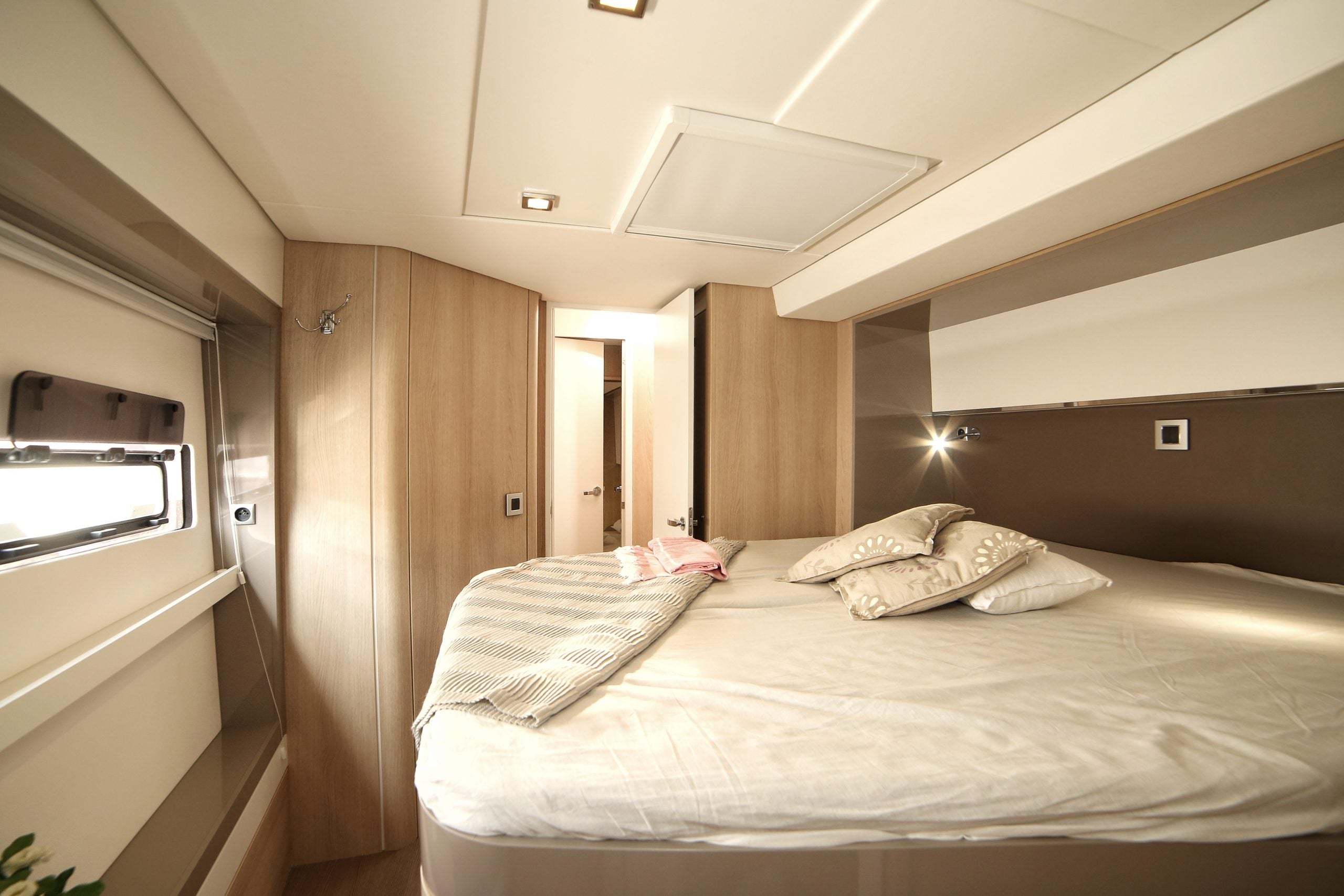 Space to relax in comfort
In the interior's saloon cockpit, the tilting door means the saloon is filled with light. The seating areas are generous and you won't be fighting for a place to sit down.
You can also relax on the aft platform lounge area, which blends sympathetically with the interior thanks to the Bali 5.4's famous tilting door. The door's design allows the breeze to waft through the yacht, cooling you on those hot days.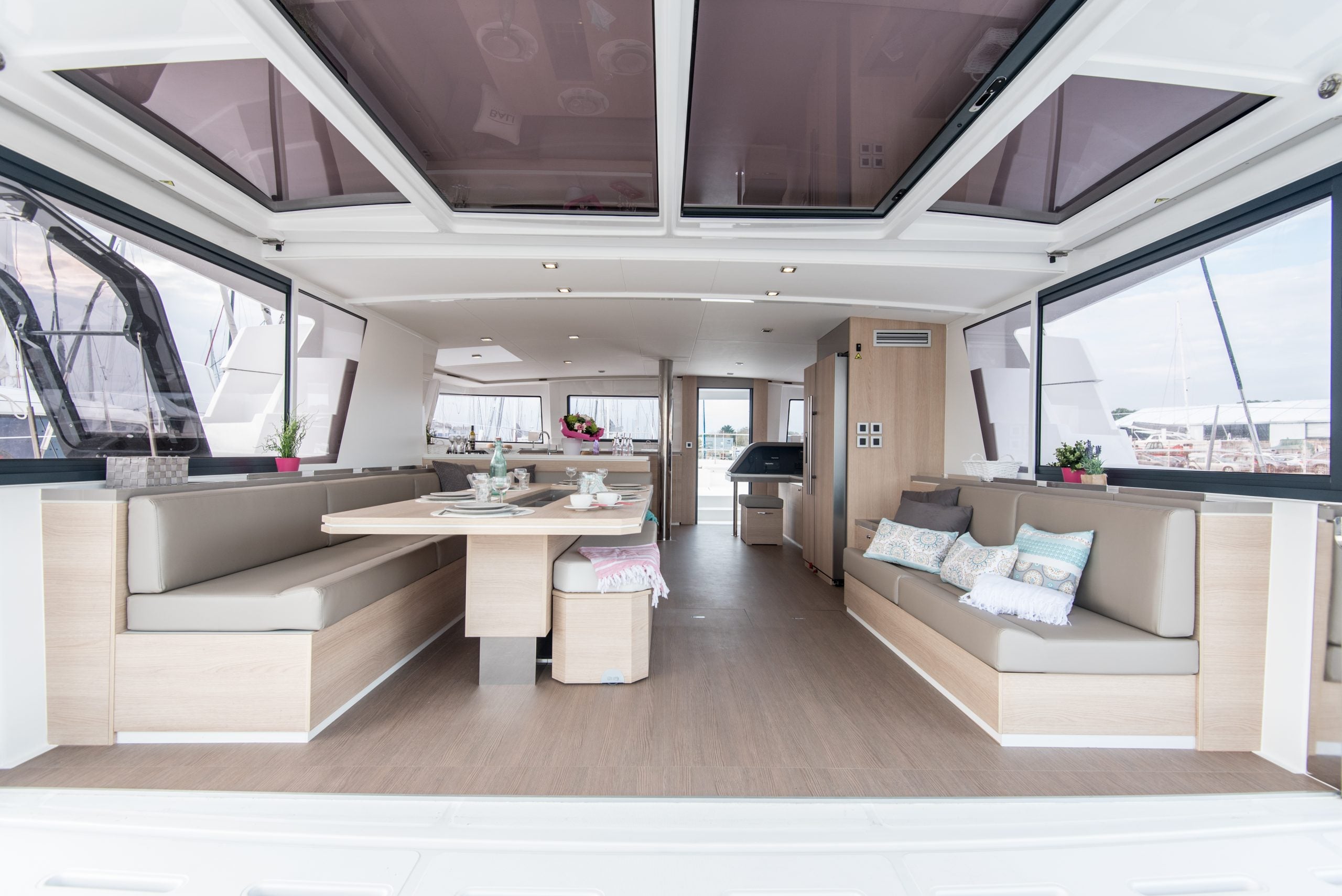 The Bali 5.4 has done away with the trampoline, replacing it with a solid foredeck, which has an area dedicated to sunbathing and is attractively designed. You can access this through the front door, another feature of the yacht's design. The door at the front, tilting door to the aft and opening side windows mean you have full ventilation throughout the saloon. Something that will be welcomed by many!
Change your view onboard the Bali 5.4 with the spacious flybridge, which has access on each side. It seats 10 people around tables and has room for three people to sunbathe at the back of the flybridge. There is also plenty of room for the crew, so you can still feel private.
Our Bali 5.4 crewed charter destinations
We also have Bali 5.4s available in our bareboat fleet across the Caribbean, Exumas, Mediterranean and Tahiti.
Customer review
See the walkaround by NautiStyles.
About our crewed charters
Our crews are here to make your dreams a reality and work with you to craft a designer menu to your preferences and an itinerary you'll remember for years to come. Learn more about our crewed charters.