Our team works hard to tailor our crewed yacht charters to make your wishlist come true. If you have a destination in mind, then our expert team can find you the perfect crewed yacht or bareboat yacht with crew to sail anywhere you want to sail, design menus to suit the most refined palette and curate an itinerary to take in all the destination's premium highlights.
It's a great way to share your significant milestone, such as a birthday, retirement or anniversary with special family and friends.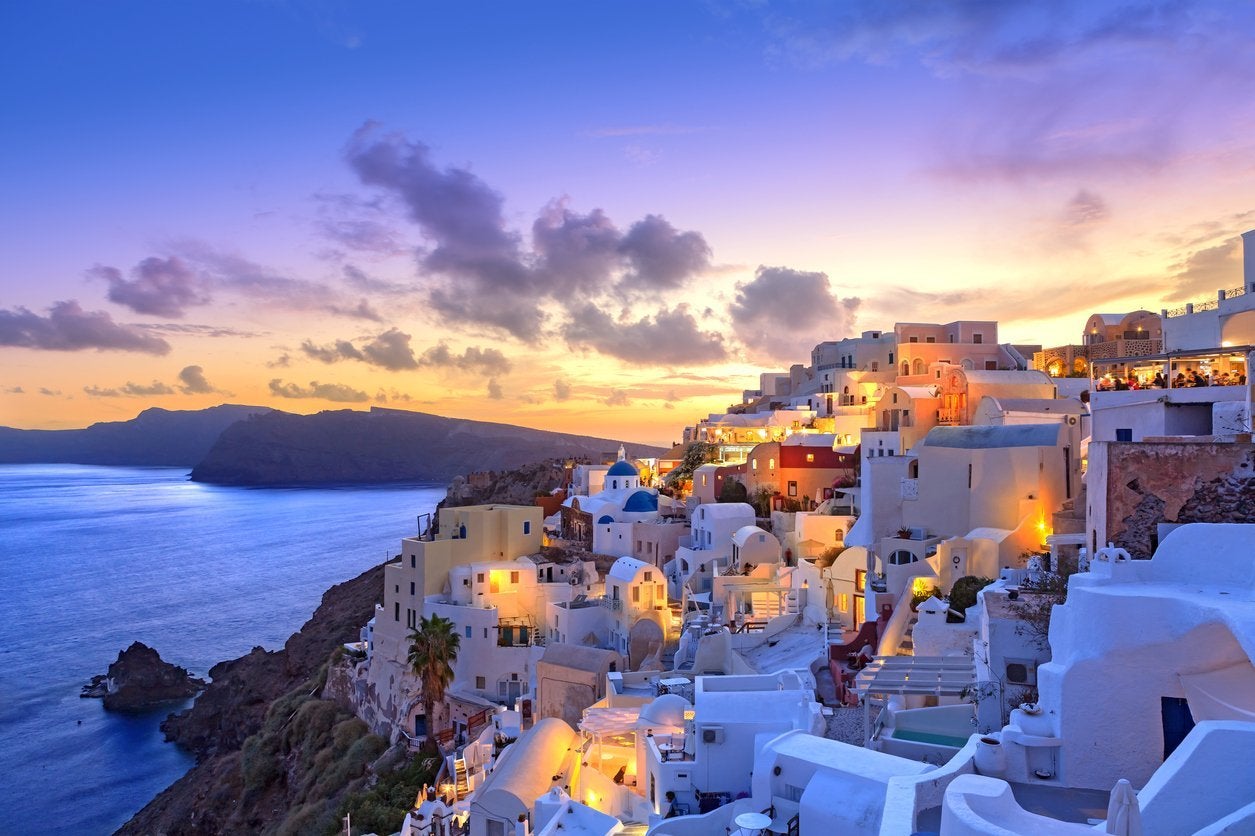 Hear from our customers
We checked in with Trina, who booked with us for a charter with crew in Greece in June. An enjoyable, fun sail in Greece on board a luxury yacht was an important part of Trina's 50th birthday celebrations and, as you can imagine, expectations were high. Here's how they got on:
I loved the vacation and I am not sure I will ever be able to beat this trip. Everything about it was amazing. The captain and crew were awesome, as well helpful, friendly, attentive and knowledgeable. We loved them.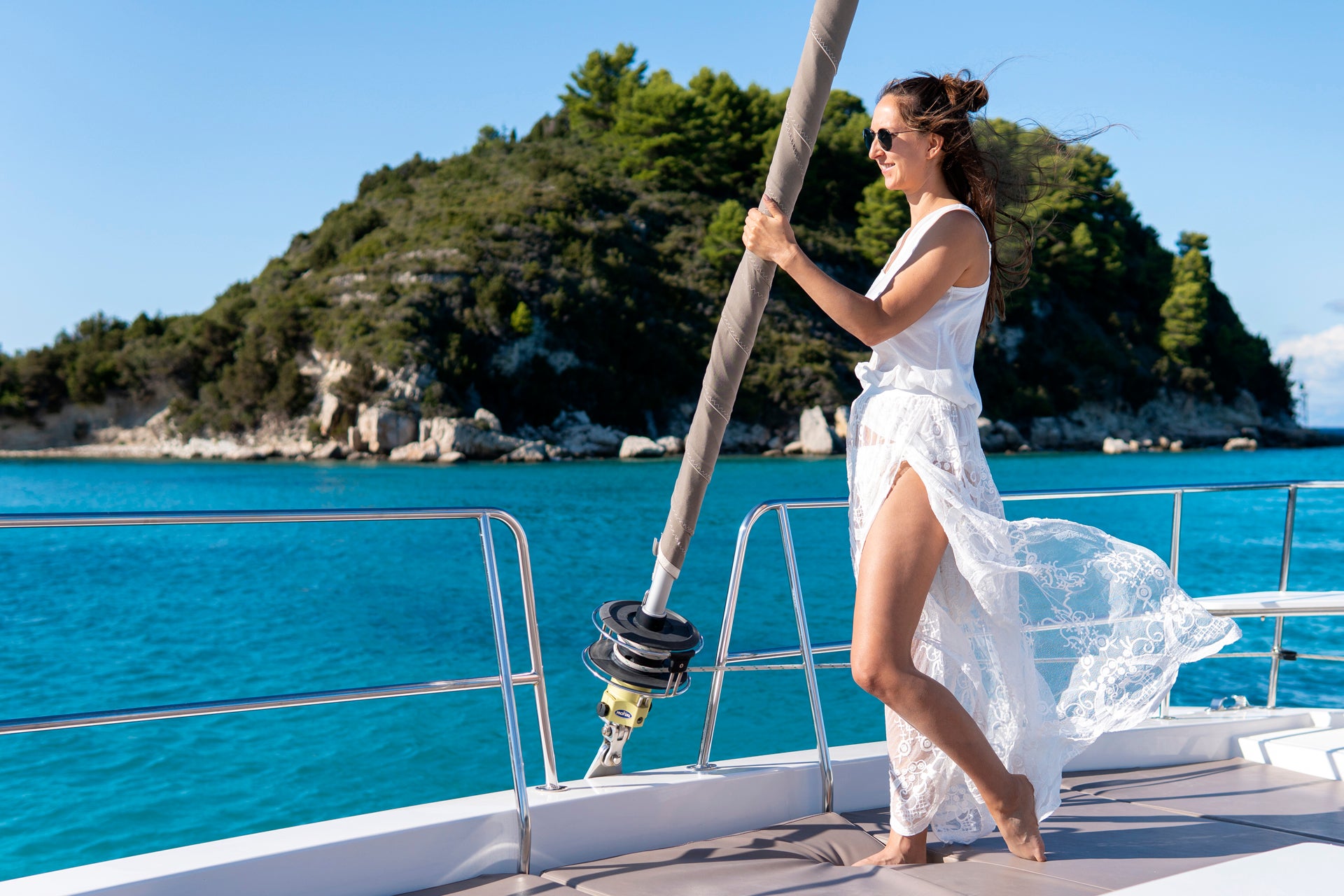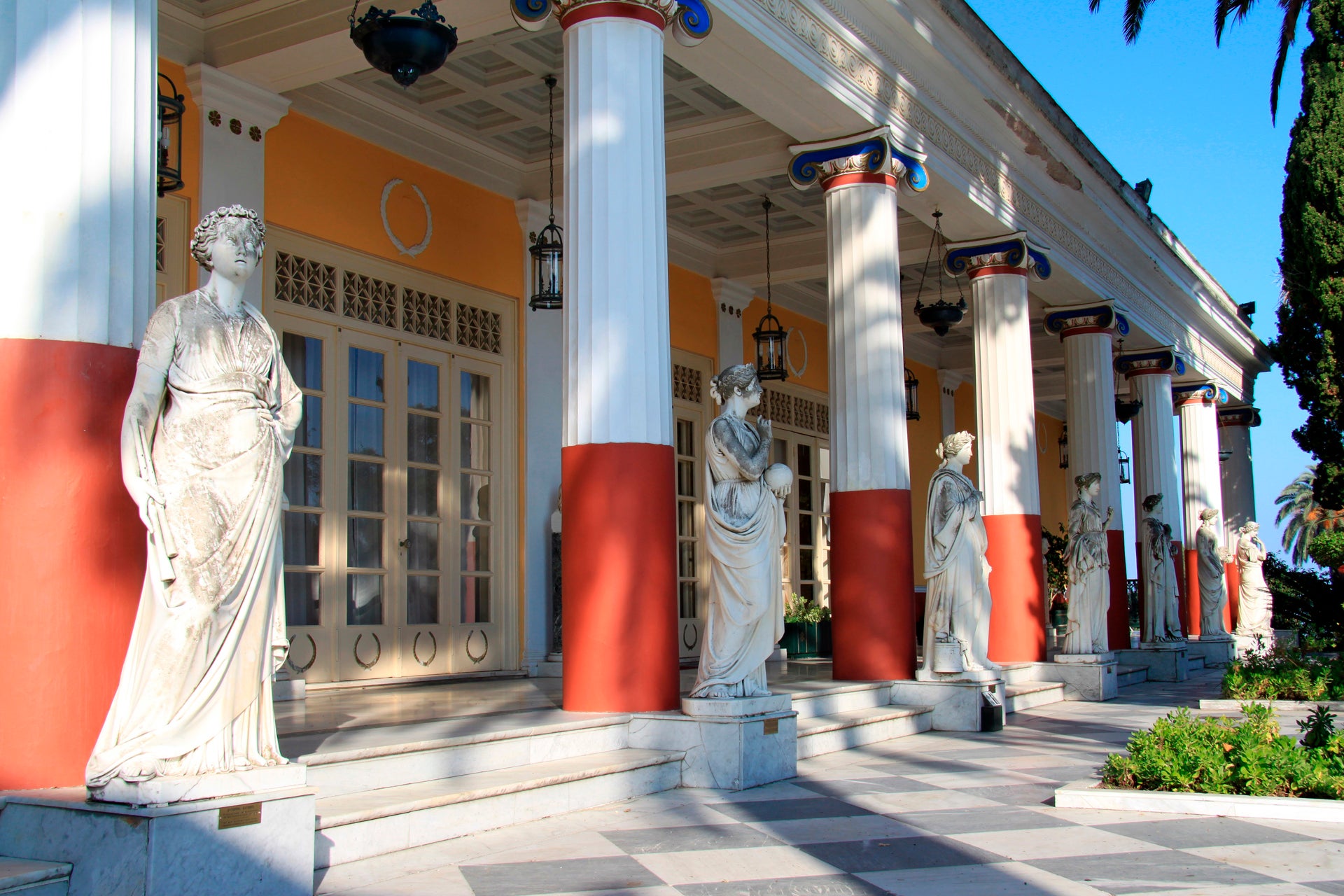 Quality dining experiences
The meals were five-star. I've eaten at some of the most acclaimed restaurants and our chef, Alexa, out did every single one of them. The menu exceeded my expectations and she even made me a cake for my birthday. They took care to look at our menu preference sheets and we had everything we requested.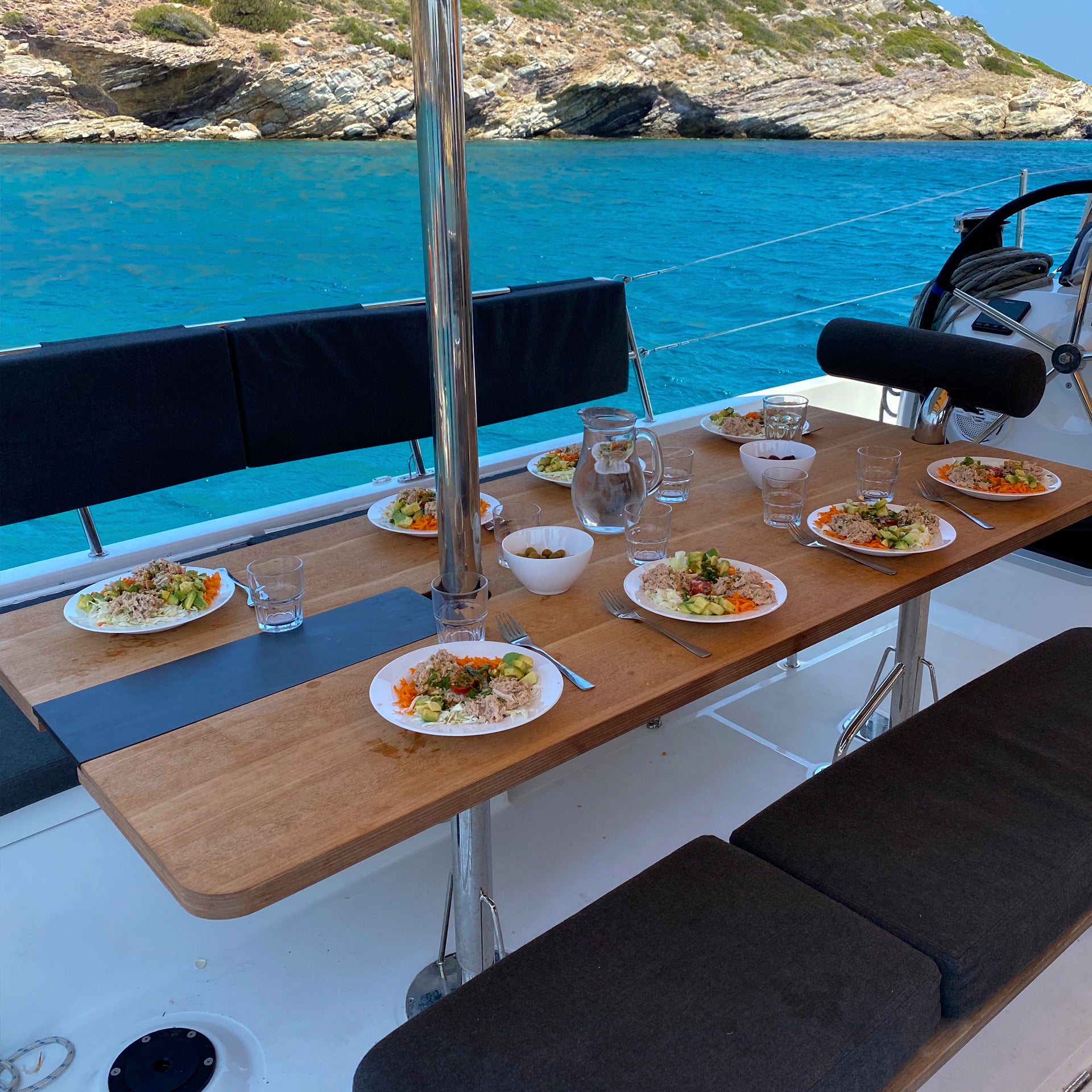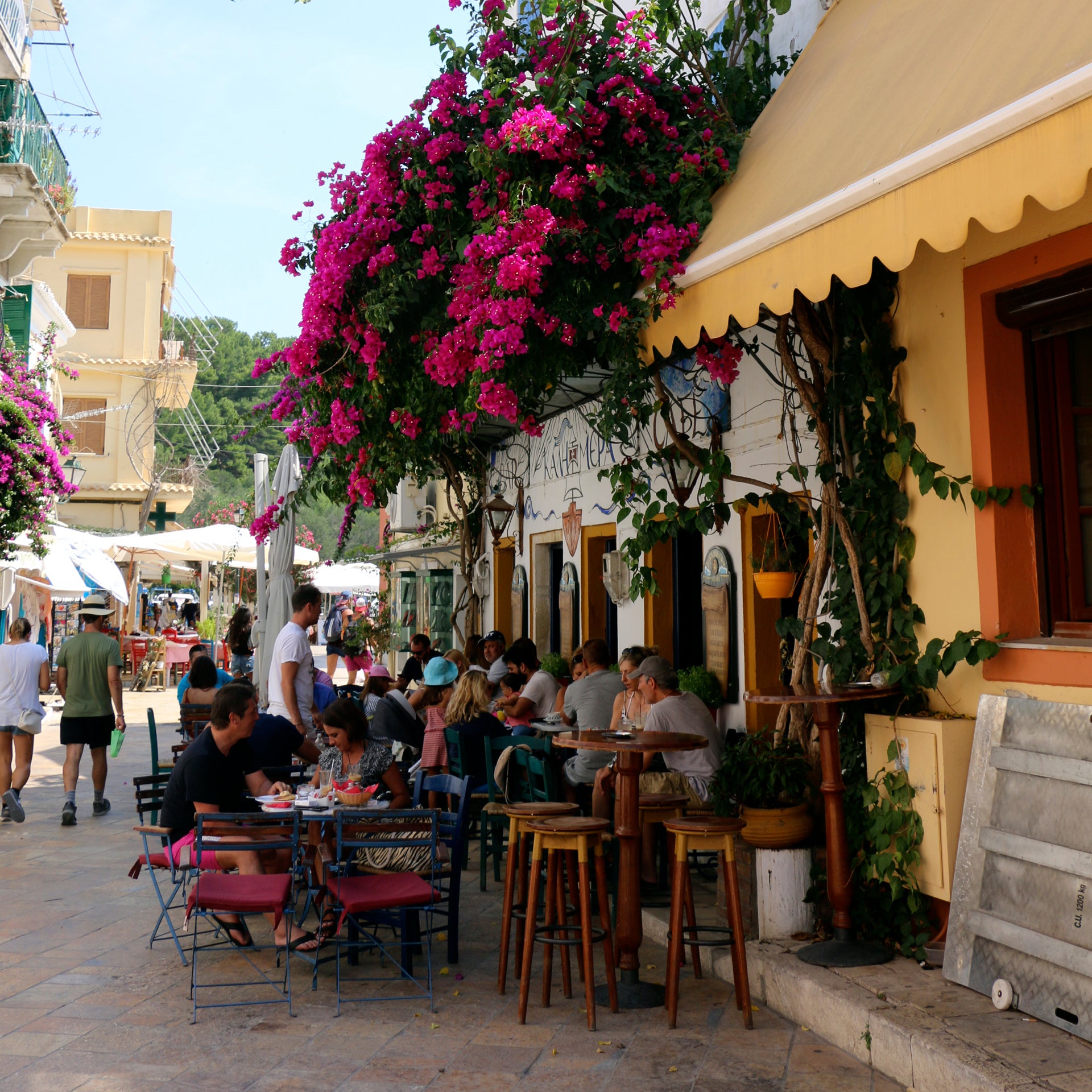 Well appointed yachts
Our yacht beautiful, clean and well looked after with comfortable cabins and enough shade for those who didn't want to sit in the sun. The itinerary was so well planned and our captain, Panos, was aware of our needs. He was happy to visit an amazing village for my birthday photo shoot. I had requested a beach and he told me he had something better and he did! He found me a little cliff overlooking a village and harbor complete with blue-topped white buildings – perfectly Greece!
Trina added:
The only thing I didn't like was coming home and I can't wait to charter again. Thank you to the crew for a wonderful 50th birthday trip.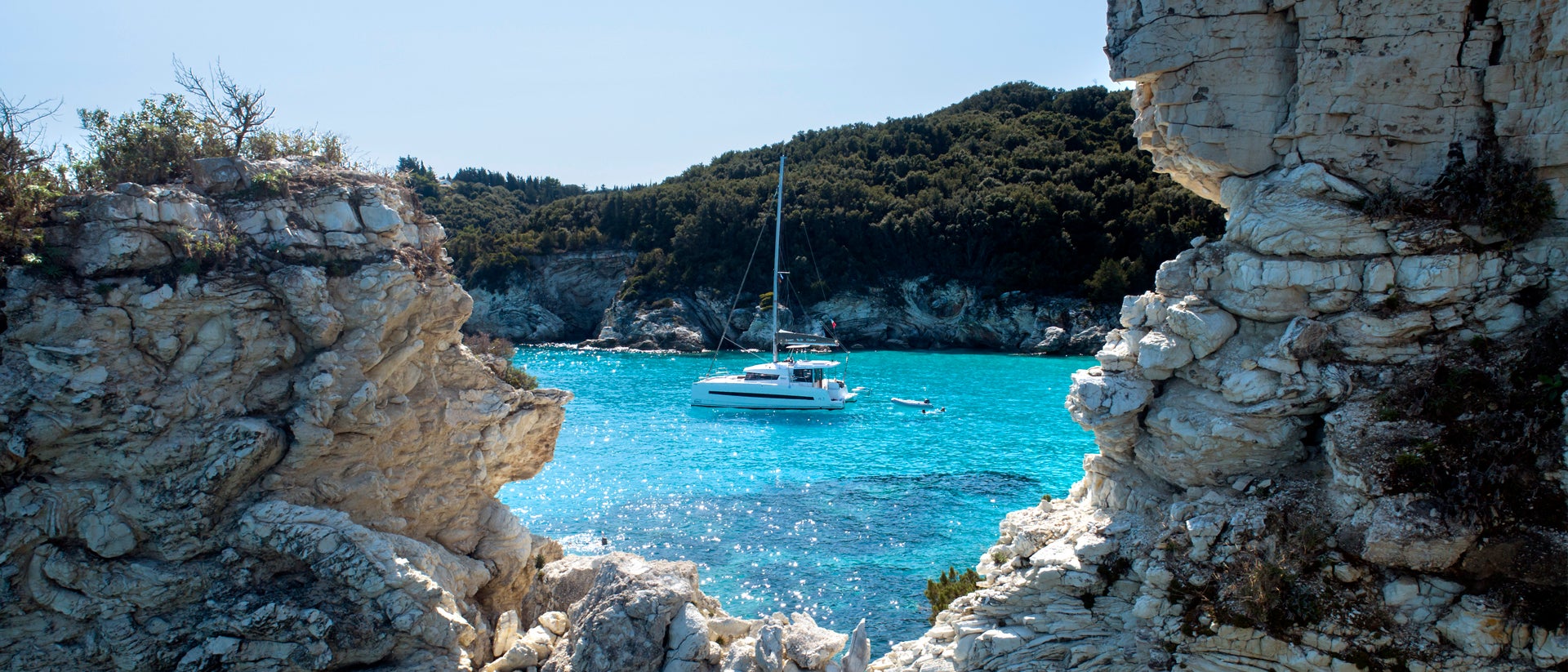 Design it how you want it
Customization is the keyword when it comes to crewed yachts. All crewed charters ask for your food likes and dislikes so your chef can create a custom menu for you.
The itinerary is also in your hands, as many guests have an idea of the highlights they want to see. Your captain will help you finalize the itinerary as you might want to visit the crew's recommended secluded anchorages, or docking for local nightlife, bars and restaurants. Or course, itineraries are always adapted to the weather conditions at the time to help you make the most of your vacation.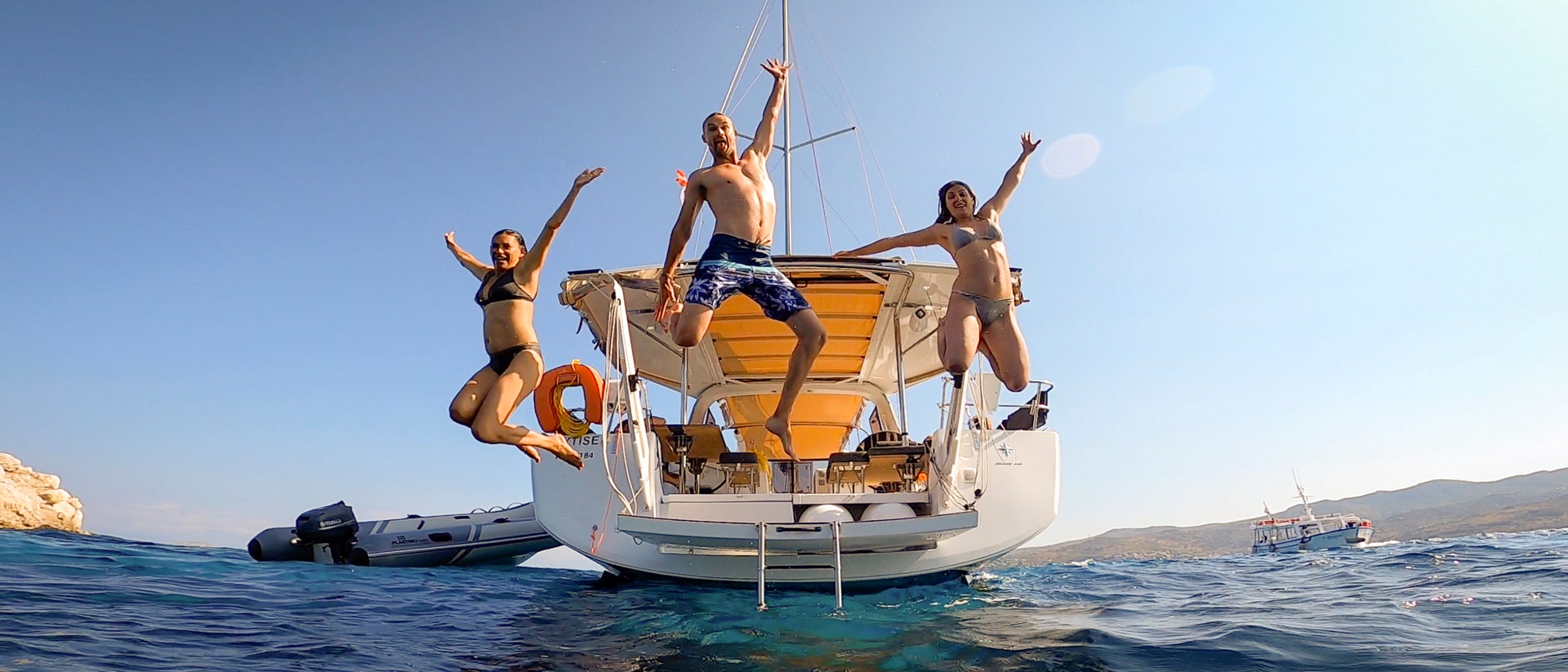 Get expert advice
We have luxury crewed yachts in Spain, Corsica or the south of France. However, we have yachts all throughout the Mediterranean where we can add a skipper and hostess.
So wherever you want to go, talk to our crewed charter experts who have years of experience in booking yacht charters. Call on 857.330.4330.