If you are browsing crewed yacht charters and planning your all-inclusive sailing vacation, take a look at Ad Astra, the latest luxury yacht to join our Bahamas crewed fleet.
This new Bali 5.4 is available from November 2019 to April 2020 in the Bahamas, before it heads to the Caribbean. Book your dream crewed yacht charter and let Ad Astra's captain and chef personalize your vacation so you can relax with guests.
Captain Adam Schuemaker, along with hostess Emily Romer welcome you aboard the prestigious yacht with six cabins each with a private bathroom, which can accommodate 12 guests. Enjoy plenty of comfortable lounge areas, smart dining space while you relax. The crew will take care of sailing the boat and preparing a menu of your favorite dishes.
Introducing Ad Astra's captain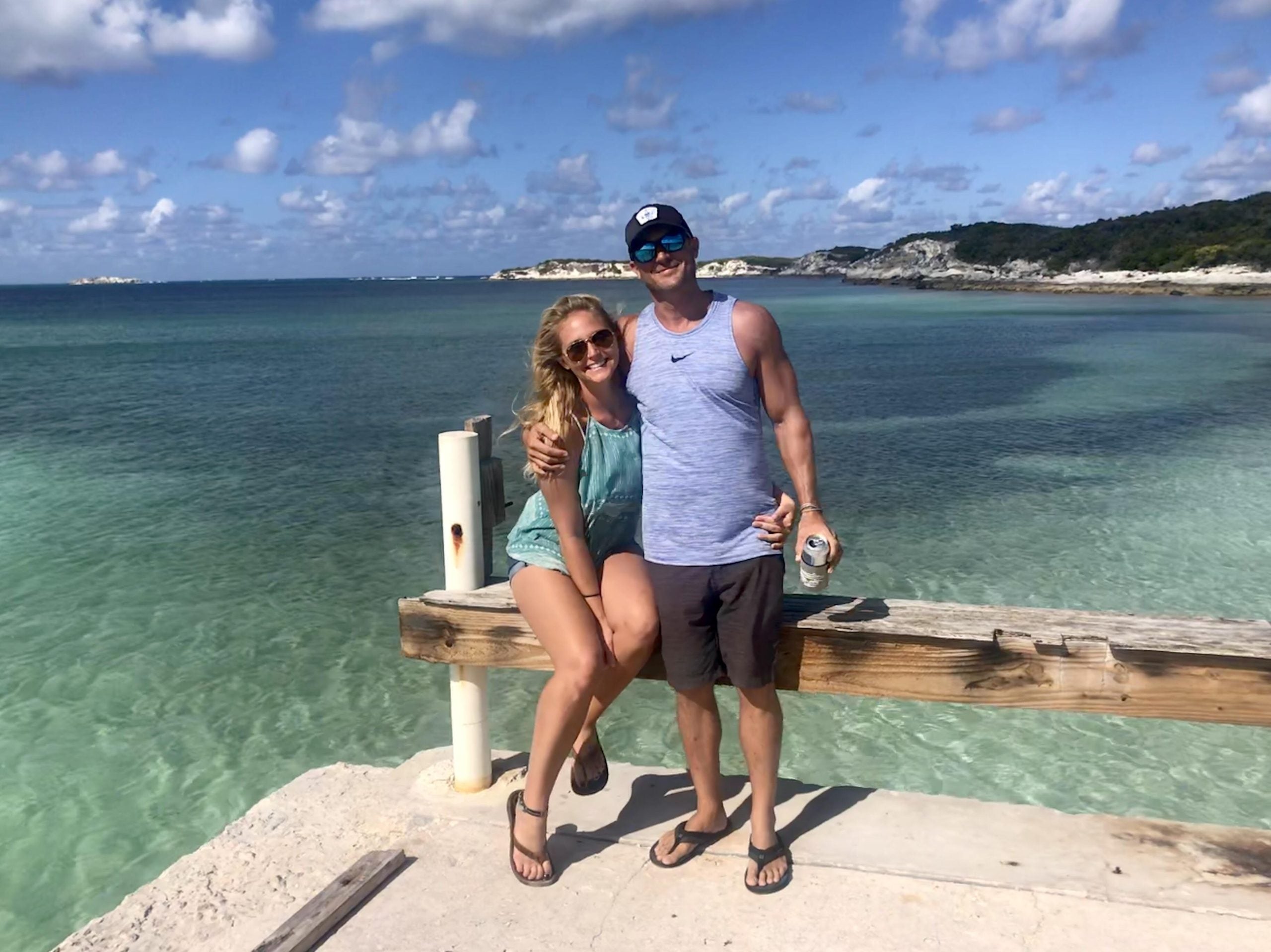 With over 1,000 miles of sailing and boating in the Virgin Islands, Adam has plenty of experience to keep you and your guests safe. His love of sailing started in his childhood years on Kentucky Lake and carried him through college. As his passion for the outdoors, water and boats grew, he followed his dreams after graduating and moved to the Virgin Islands.
He developed his skills and expertise working on many types of boat. He also became a master free diver and spear fisherman. Guests appreciate that he can offer "sea to table" dining with freshly caught seafood. You'll be able to taste the best of your destination with his superb fishing skills.
His extensive local knowledge means he will share his secret spots along the way.
Discover local flavors with Ad Astra's cuisine
Emily Romer's passion for sailing is only rivaled by her dedication to creating and serving fine, fresh and local cuisine. Growing up in Florida and vacationing in the Florida Keys, it was only natural that she would develop a love for seafood and the water. From competitive swimming to surfing, she spent much of her childhood on or in the water.
Emily's appetite for cooking blossomed while studying nutrition and working in the hospitality industry. Equipped with her desire to create healthy dishes with bold flavors, she relocated to St. Thomas five years ago. She can't wait to share delicious Caribbean dishes with guests aboard Ad Astra.
Luxurious comfort while on a sailing vacation
The 55ft Bali 5.4 has a spacious, modern and sleek interior. It is fully equipped so you can relax easily or find a new adventure, including air conditioning, ice maker, hammock, on-board Wi-Fi, BBQ, paddleboards, water skis, snorkels and fishing gear. Choose from five double cabins and one twin cabin, each with a private bathroom. You will find there is plenty of space for your closest family and friends.
The Bahamas is still going strong
Experience our all-inclusive, fully crewed Ad Astra for an unforgettable Bahamas crewed charter. The Bahamas Ministry of Tourism & Aviation is urging travelers to return to the region to support the islands that are open for business. These islands include the Bahamas capital of Nassau, Paradise Island, Eleuthera, Harbor Island, Andros, Bimini and The Berry Islands. Also, the Exumas, Cat Island, San Salvador, Rum Cay, Long Island, Acklins/Crooked Island, Mayaguana and Inagua.
Bahamas Ministry of Tourism & Aviation Deputy Director General, Ellison 'Tommy' Thompson, said: "We ask that you continue to visit Nassau, Paradise Island and the Out Islands that were not affected."
Get expert advice
Talk to our all-inclusive crewed expert team on 857.330.4330. For more information, contact our team or read more inspiring stories on our blog.