SamBoat, part of the Dream Yacht Group, is the leading marketplace for boat rentals and yacht charters. We connect private and professional yacht owners with customers from all over the world who want to hire a boat in the easiest way possible. Samboat offers the opportunity to rent a boat for the day on the coast of Croatia or charter a yacht in the BVIs for a week with or without a skipper. It is very simple for you to choose your destination, dates and type of boat and set sail with peace of mind.
Samboat has a huge selection of boats to choose from, either from a peer-to-peer network or from professional charter companies. The added value is that you'll be able to find every kind of boat possible with instant access to catamarans, sailboats, motor boats, canal boats, and RIBs. You can narrow your search to boat brands and the year of build. No matter what your vacation budget is, there will be a boat available.
To make it easier, you can browse on Samboat by the destination too. With over 30,000 boats to search, you can find your ideal vacation yacht. Boats are being added daily and whether you want to travel in the Caribbean, stay in Europe, or travel to more exotic destinations, such as Thailand, you'll find a boat that suits your needs.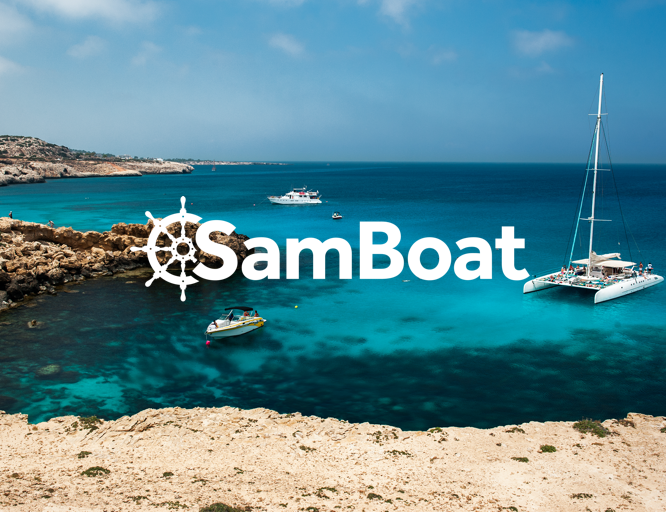 One of Samboat's main goals is to make booking a boat as easy as possible. After you've logged in to Samboat and found your ideal boat, you simply just need to send a booking request to the owner or you can book instantly. The process is short and everything regarding the contract and check in will then be handled digitally over Samboat's app. Payments are always secure as we have a third party processing system in place to protect both you and the owners to ensure full confidence on the platform.
You and the owners can review each other and your experiences after each rental on Samboat. This allows future users to see previous comments made to help their decision-making. This helps increase the sense of community within at Samboat. At the time of the booking, you can select the optional insurance offered by Samboat. You might want to take advantage of Samboat's cancellation insurance to protect you in unforeseen circumstances if you book in advance. While boats are insured for rental, Samboat offers a full damage waiver to recover your deposit in the event of a claim. . Renting a boat on Samboat was designed to be as simple as possible while providing the confidence and security you are looking for.