We're excited to be the official charter sponsor of the Christmas in July beach party event in Virgin Gorda this year, in association with the British Virgin Islands tourist board.
The event was introduced in 2007 and sees a flotilla of mostly power boats arrive from Puerto Rico for fun on Virgin Gorda's Savannah Beach in Pond Bay. Puerto Ricans see the BVIs as a 'home from home' and around 500 boats sail over and thousands of people gather together for a program of events, including live music, delicious food and family fun.
Thank you to BVI supporters
The event is held in recognition of the valuable contribution Puerto Ricans make to the BVI tourism economy. In 2017, 4,000 people took part and it's hoped this year's event will give the economy a much needed boost as people visit local bars and supermarkets during the slow season.
Held this year on July 22, there will be live music from 10am to 7pm from two Latin bands and one local band, as well as designated swimming areas, food stalls and games areas. The organizers take care to leave no trace, keeping the beach's famous sands pristine.
Tourism director of the British Virgin Islands, Sharon Flax Brutus, says: "We want Puerto Ricans to continue visiting the British Virgin Islands during their summer break enjoying this festival every year at Virgin Gorda. Their visit each year is a great sign of love and support for our territory. We cannot wait to see all our friends back celebrating on our beautiful beaches."
Wally Castro, the event's main organizer and owner of Wally Castro Marine, said: "This year doing the event means a lot to us. We want to keep bringing support to the BVI and this is a family-oriented beach party with lots of fun that brings us together to celebrate. This is without doubt our most anticipated event this summer and no one should miss it!"
We wish all taking part in the Christmas in July event seasonal greetings, fantastic weather and plenty of rum cocktails. Keep watching for the photos!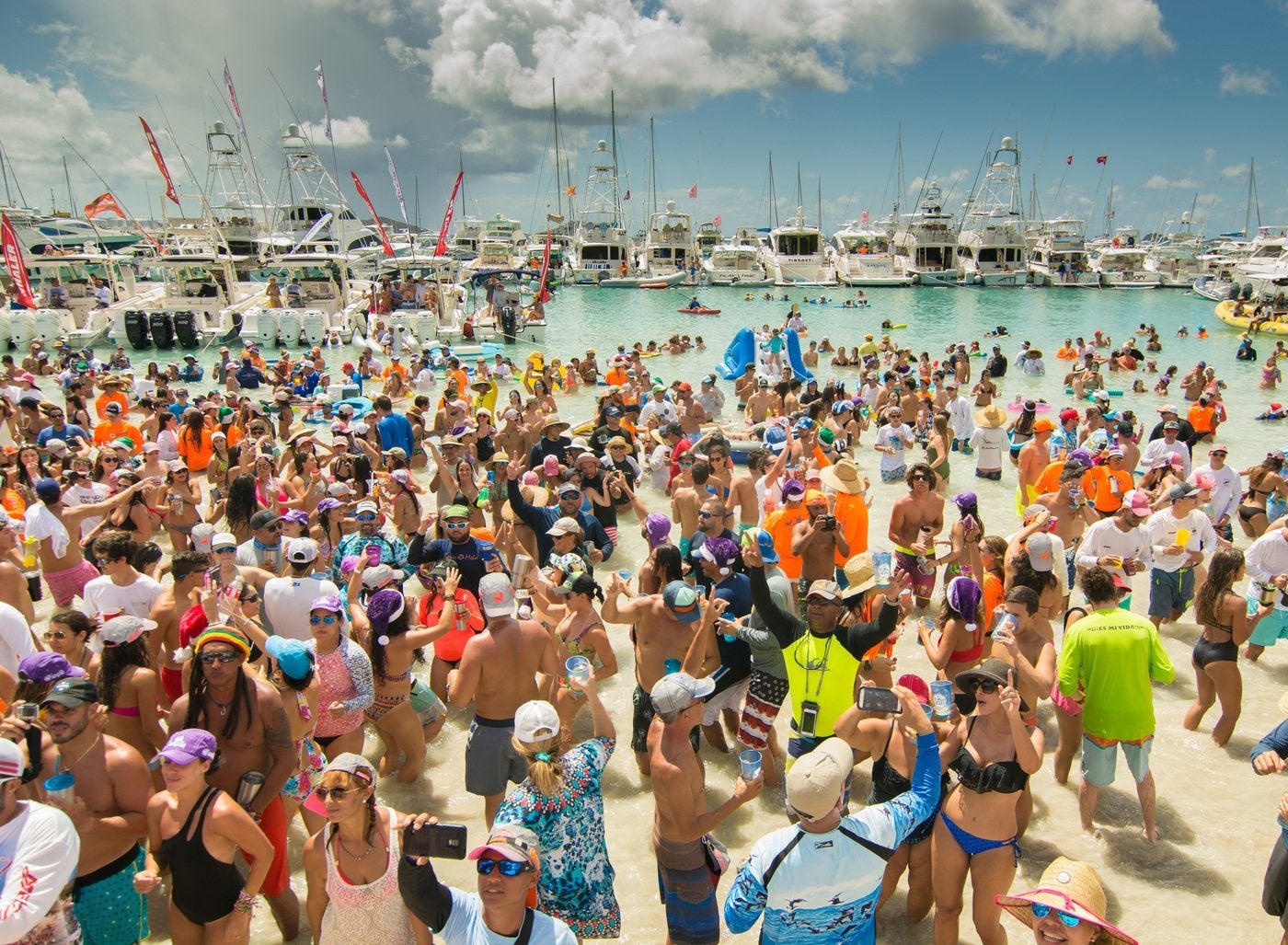 Book for 2018
Come and discover the new BVI with us, request a quick quote, email us at [email protected] or give us a call at 855.650.8902.