Clear blue skies, sparkling azure seas, and the freedom of the open ocean…
It's easy to see why a chartered yachting excursion is the ultimate dream vacation for so many people. But if you're new to sailing or have never chartered a vessel before, it can be hard to know if a yacht charter is realistically within your vacation budget.
So, how much does it cost to charter a yacht in 2023?
In this post we'll explain the range of costs involved in chartering a yacht, and how they vary between different charter types (such as crewed, bareboat, and cabin-only). And from low-season sailings to promotional deals, we'll share the best tips and tricks for making a yacht charter vacation more attainable.
Discover how much a private yacht charter costs in comparison to other vacation types, and find out how much you can expect to spend on the trip of your dreams. It may not be as much as you first thought!
How Do Yacht Charter Costs Vary Depending on Charter Type?
There's no one-size-fits-all model for a yachting vacation. There are a range of ways to charter a yacht, and your choice will depend on a number of factors – such as sailing experience and overall budget.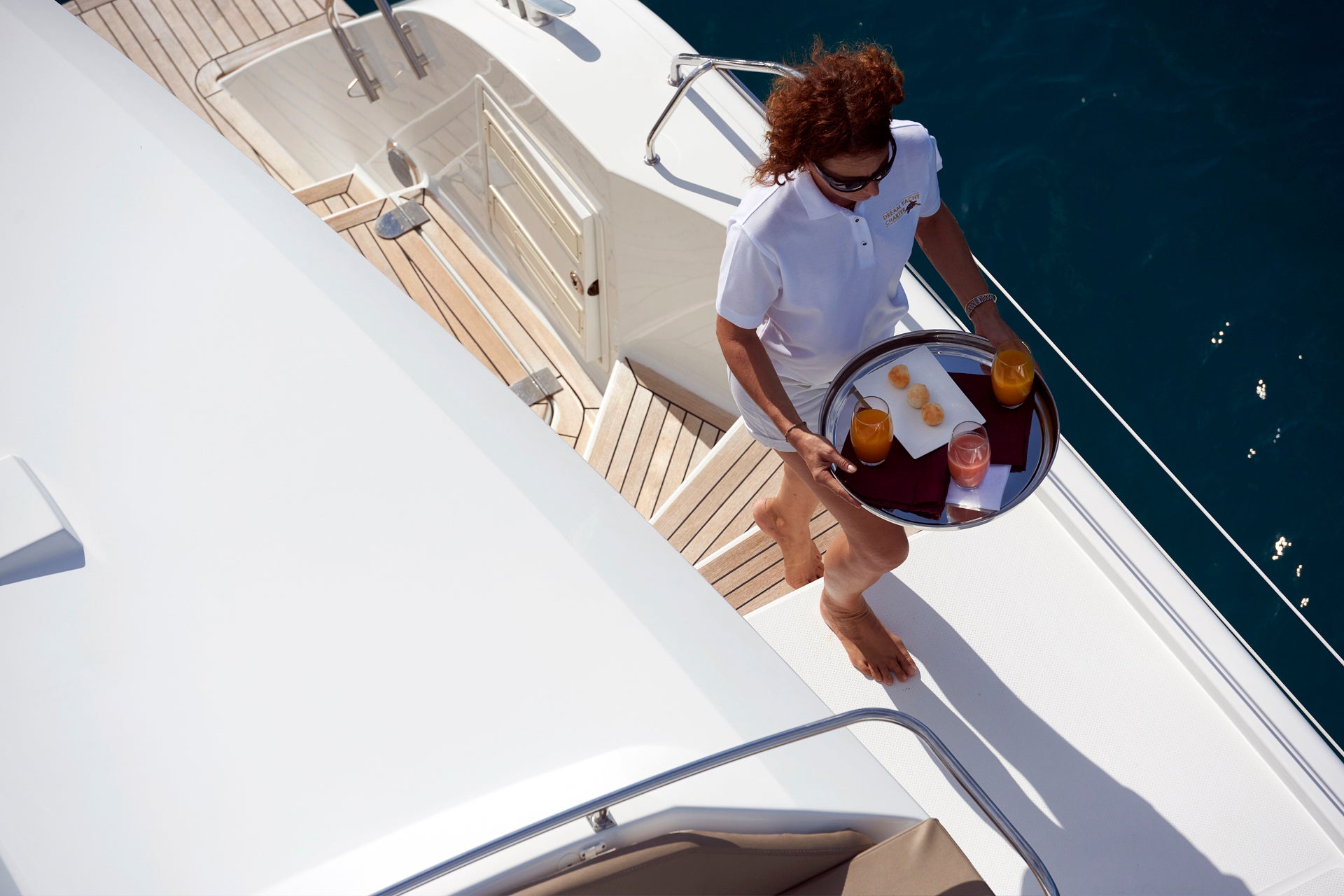 Crewed charter costs
A private crewed charter is without a doubt the most luxurious way to vacation aboard a boat. You have the entire yacht to yourself, and a team of experienced crew members to take care of everything from the navigation to the catering.
Crewed yacht charter costs will vary widely depending on the size and type of boat, your destination, the length of your trip, the size of your group, and seasonality, among other factors.
For a week-long Dream Yacht easy crewed charter in the Mediterranean – complete with experienced skipper, friendly hostess, and simple "half board" catering for 2 meals per day – costs start around $7,000 (based on four people on a 40ft yacht). This rises to around $20-25,000 for a 55ft catamaran sleeping ten guests. If you're traveling at the height of the summer season, this could rise by around 20-25 percent or so.
If you opt for a fully crewed charter complete with all-inclusive dining, drinks, and water toys, expect to pay more in return for a more exclusive experience. This will vary depending on the services and extras you want included.
And of course, don't forget to factor crew gratuity into your costs. While it's of course not mandatory, a healthy tip is recommended for your charter's crew that has provided good service. This tends to be around 15-20% of the base charter rate for your trip.
Charter costs "by the cabin"
If you are new to sailing or are looking for the experience of a sailing vacation without the cost of a private charter, a 'by the cabin' charter may be the perfect option.
A cabin charter is a type of packaged vacation aboard a large catamaran with nearly everything included in the cost. Typically, a professional crew is responsible for all of the sailing, meal preparation, and itinerary planning, allowing you to sit back and relax on board.
If you're traveling as a couple, you'll most likely be sharing your vessel with between six and ten like-minded guests. The cost of your charter will usually include a private cabin (typically with en-suite bathroom) along with meals, snacks, and water sports activities, and common area cleaning.
Depending on your destination and the time of year you sail, the cost of a cabin charter starts at around $1,200 per person for a week-long trip.
Bareboat charter costs
For the most experienced sailors and those who want to embrace the true spirit of adventure, a bareboat yacht charter gives you the freedom to create your dream yachting vacation.
A bareboat charter is just what it sounds like: you pay to rent the boat alone, without food provisions or crew services. Once you've chosen a base destination from which to charter your yacht, the choice of itinerary, activities, and provisioning is yours. (If you're planning your first charter and are unsure as to whether you have the necessary experience for bareboat, you can read our guide to the subject here).
For a week-long trip, a bareboat charter for a 40ft catmaran is likely to start at around $6,000 (depending on season and location). Costs will rise for newer vessels and those with greater capacity. Of course, you'll also need to factor in your own fuel and provisioning costs, as well as the cost of hiring a local skipper if you want the extra support.
How do yacht charter costs vary depending on the type of vessel?
For many people, the words 'private yacht' are synonymous with the rich and famous. The phrase is most commonly associated with luxury super-vessels costing hundreds of thousands of dollars per night. But in reality, the variety of yachts available for charter is enormous – and the cost to charter one is often similar to the cost of a typical family vacation.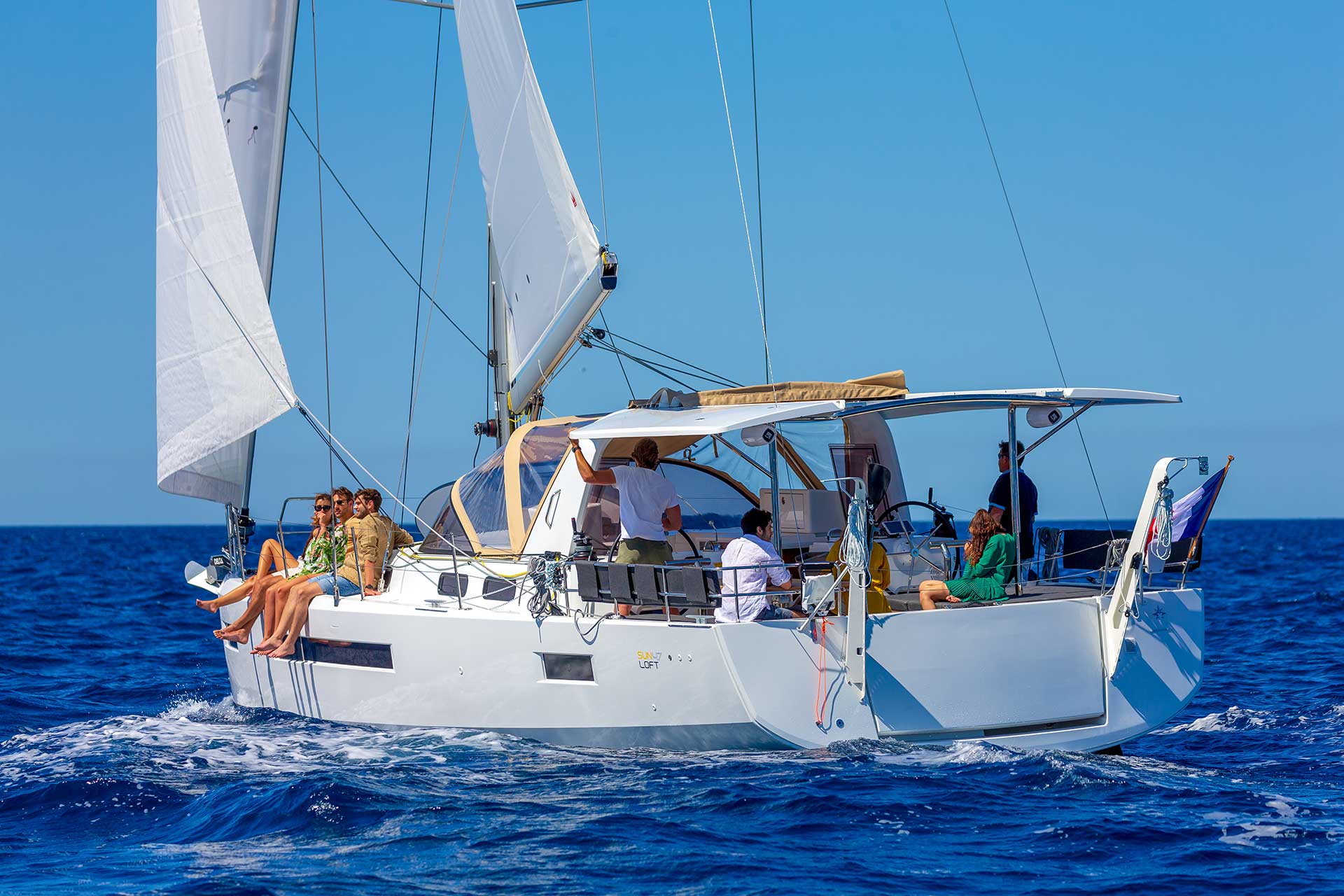 How much does it cost to charter a monohull sailing yacht?
Whether you choose to sail your own bareboat, or hire a professional skipper to take the helm, a sailing yacht delivers an exhilarating vacation experience. Compact yet comfortable, sailing yachts are perfect for families or small groups of friends wanting to experience the world's most beautiful destinations up close.
From the Caribbean to the Mediterranean, the base weekly cost to charter a skippered 35 ft monohull is likely to start around $5,000. Bear in mind, though, that you could split that cost between up to eight people (depending on the size vessel) – bringing the per person cost quite affordable.
For a longer boat, costs will be higher – but again, a larger boat means capacity for as many as twelve guests with whom you can split the cost of the trip.
How much does it cost to charter a motor yacht?
Many of the most exclusive luxury yachts fall into the category of motor yachts, and it's not uncommon to see weekly rates of $30,000 dollars or more. But if you're only just dipping your toe into the world of yachting, rest assured that there are plenty of less expensive chartering options available to you for your vacation!
The cost to charter a motor yacht is typically more expensive than a sailing yacht of catamaran and will depend on a number of factors, including destination, season and age of the yacht. A bareboat charter may start at around $10,000 per week.
How much does it cost to charter a catamaran?
Unlike a monohull sailing yacht, a catamaran consists of two parallel hulls joined by a platform. Their wide shape offers a spacious vacation platform and stability on choppy seas, making them an extremely popular choice for yachting vacations.
The cost to charter a catamaran tends to be a little higher than that of a (monohull) sailing yacht. For a 7-night summertime sail along the Croatian coast, a crewed 48 ft catamaran will set you back around $25,000. If you were to charter a similar-sized craft for a bareboat experience, the cost would likely be between $6-10,000.
Many people choose a power catamaran for their bareboat yachting experience. Power catamarans are fast and easy to maneuver, making them perfect for those who want the 'drive it yourself' experience without extensive sailing knowledge. As a rough guide, seven nights island-hopping in the Bahamas on a large power catamaran (sleeping 12 guests) can be experienced for around $14-15,000.
What factors affect the cost to charter a yacht?
There are a huge number of different factors that go into the cost of your yacht charter. With a bit of savvy and some careful planning, it's perfectly possible to design the yachting vacation of your dreams at a cost that fits within your budget.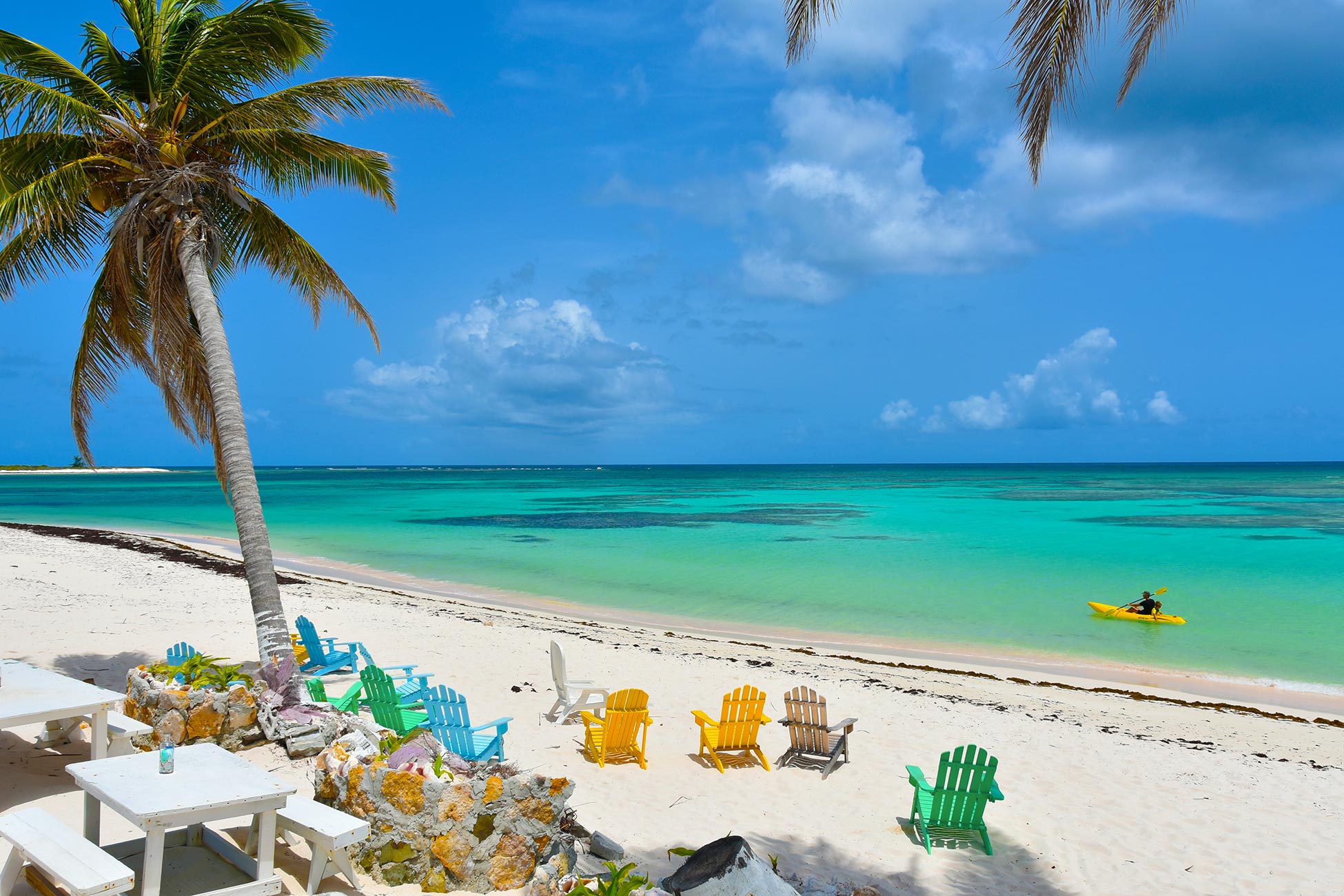 Destination
The ocean covers more than 70% of the earth's surface – which means there's plenty out there to explore. At Dream Yacht Worldwide alone, we offer yacht charters in over 50 destinations.
The cost to charter a yacht tends to be lower in locations with a more established sailing industry. These locations have built up a pool of local expertise and infrastructure that makes it easier to source the crew, provisions, and equipment you need for a successful voyage.
More remote destinations tend to come with higher associated costs. But then again, there's nothing quite like the experience of having some of the world's most beautiful locations all to yourself.
High vs low season
Every location has its high season, and the cost to charter a yacht will always be highest at these peak times of year. In the Mediterranean, high season falls in July and August when schools are out and the weather is at its best. In the Caribbean meanwhile, high season is typically December through April – making it the perfect destination for North Americans and Northern Europeans seeking to escape the winter chill.
If you're willing to plan your vacation time outside of the peak seasons, traveling in the so-called 'shoulder seasons' can make chartering a yacht much more affordable. (Shoulder seasons are the months on either side of a location's high season).
The cost to charter a yacht can vary by as much as 30% between low and high season, so it's always worth considering an off-peak vacation if you'd like to keep costs low.
Size of party
The nature of private yachts with common areas and multiple cabins makes them the ideal setting for a family or group vacation, without the crowds of a hotel or typical cruise experience. A fully crewed charter delivers the experience of an all-inclusive hotel, with the added benefit of gorgeous scenery and new places to explore. Yet a yacht is still small enough for privacy and exclusivity, such as you wouldn't be able to achieve on a larger ocean cruise.
Most yachts available to charter will sleep at least six guests, with larger vessels sleeping up to twelve. If you're chartering a yacht bareboat, or just with a skipper (rather than fully crewed), the costs are the same whether there are two of you onboard or a full house. Traveling with a group can, in many instances, bring your per-person cost down below $1,000 a head.
If you opt for a fully crewed charter, there are obviously per-person costs to be taken into account. Nevertheless, traveling with a larger group can still help to bring down the overall per-person cost.
Yacht model
Sailing on the newest, most high-spec yacht will always be the most expensive option when it comes to chartering. Some yachts even command a premium price for having previously had a famous owner! But you can make significant savings on your trip by choosing a slightly older vessel, and avoiding models with lots of extra features that you don't require.
Extras
What's included in the cost to charter a yacht will vary depending on who you are renting from and the type of charter you choose.
The cost of a bareboat charter from Dream Yacht Worldwide, for example, includes things like water, snorkeling equipment, and mandatory insurance. The cost also includes marina mooring for the first and last night of your trip. The rest is up to you: with a bareboat charter, it's your responsibility to organize provisions, mooring costs, fuel and any optional activities.
At the other end of the scale, the cost of a cabin charter – where you reserve a cabin aboard a pre-arranged sailing – tends to include nearly everything for your vacation. Meals, drinks, snacks, water toys, and local itineraries are likely to be included in your fare. Depending on your provider, alcoholic drinks may be charged as extras on top of your cabin rate.
If you opt for a more bespoke fully crewed charter, the cost is likely to include the private yacht accommodation for your party, all meals and snacks tailored to your preferences, alcoholic beverages, water toys, custom itineraries, and a dedicated captain and hostess.
With all crewed charters, remember to always factor in gratuity to the overall cost of your trip, as well as extras such as optional excursions and meals out in local destinations. Most crewed charters are likely to include water toys such as kayaks and paddle boards.
Insurance and taxes
The cost of your charter may include a basic level of insurance as a standard requirement (in some locations it is a mandatory condition in order to dock). However, it's strongly recommended that you have your own travel insurance in place before you depart, and make sure it has coverage for sailing.
Remember to check too whether your charter fee includes local taxes, which can vary from under 5% to over 20% depending on the country.
How does the cost of a yacht charter compare to other types of vacations?
The cost to charter a yacht for your vacation is becoming increasingly accessible, and you may be surprised by how favorably the cost can compare to more traditional vacation types.
The important thing to remember is that a fully crewed charter is almost completely all-inclusive. If you're comparing the cost of a charter with the cost of a hotel, you might be comparing apples and oranges.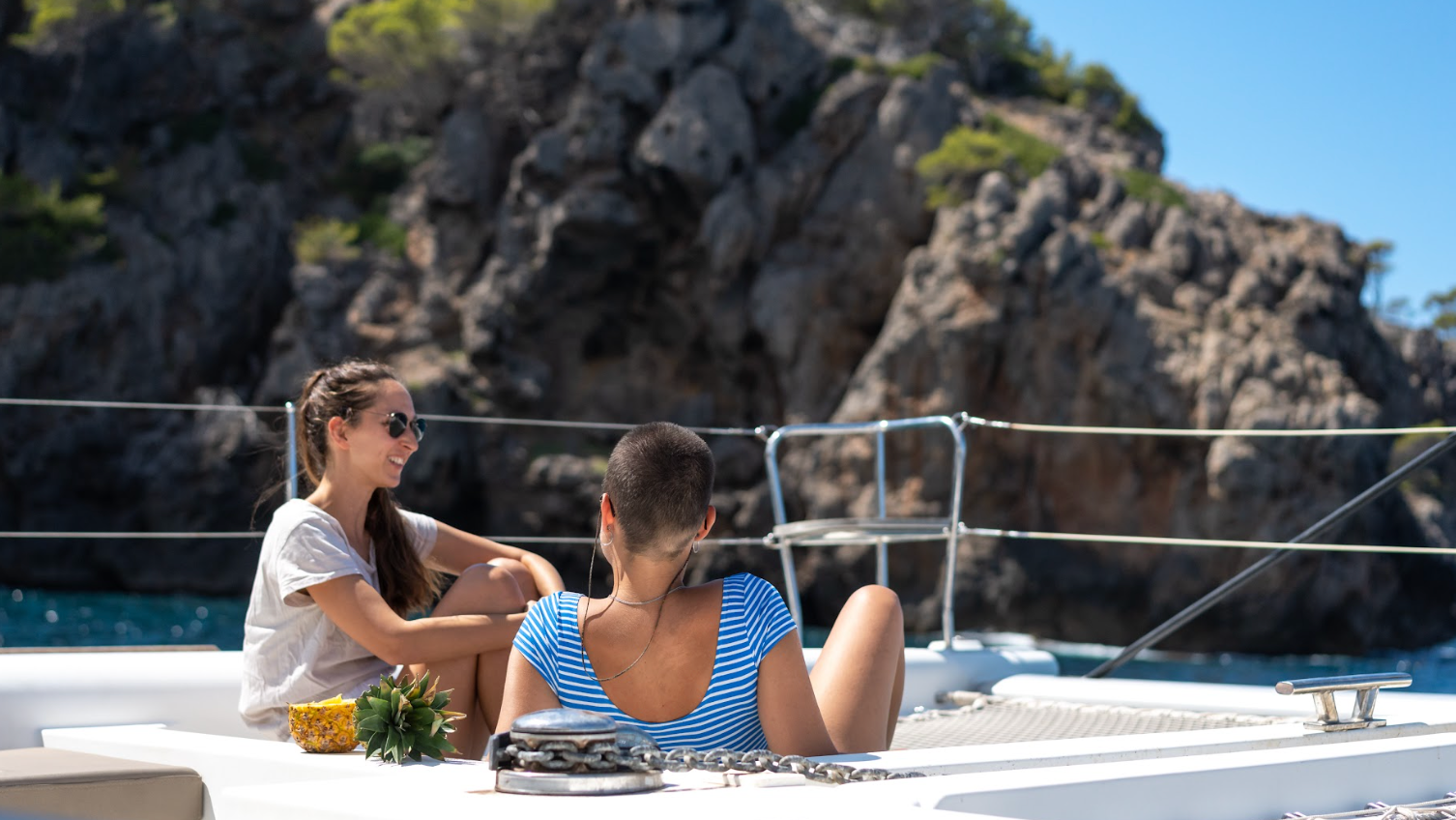 Take for instance the cost of a 7-night stay on a 6-cabin catamaran in the British Virgin Islands during high season. The cost of a fully crewed charter might be around $30,000. The cost to rent a luxury private villa or set of hotel rooms for the same period might range from $20,000 to $30,000 plus. But that's before factoring in the cost of meals, transport, and activities, all of which are included in the charter cost.
If you're an active family with sailing experience, a bareboat yacht charter is a relatively affordable way to have the vacation of a lifetime on the open ocean. The cost of a 7-night bareboat monohull charter in the Bahamas, for example, is likely to be under $5,000.
Planning a yacht charter vacation
When it comes to a yacht charter vacation, there are almost endless options when it comes to planning the trip of your dreams. Whether you're looking for an effortless cabin-only charter or the rugged adventure of a bareboat sailing yacht, Dream Yacht Worldwide can help you plan the perfect trip.
With more choice of destinations than any other yacht charter company, we're opening up the world of sailing holidays to all. If you still have questions about your yacht charter, take a look at our extensive yacht charter FAQs or contact our friendly charter planning team.