Yacht Charter Pula
Pula, an ancient coastal town on the gorgeous Istrian Peninsula, may be one of the best charter destinations in the Adriatic.
What's on this page
Highlights
Islands of Hvar, Korcula & Vis

Medieval walled cities

Stunning coastlines
Sailing holidays Pula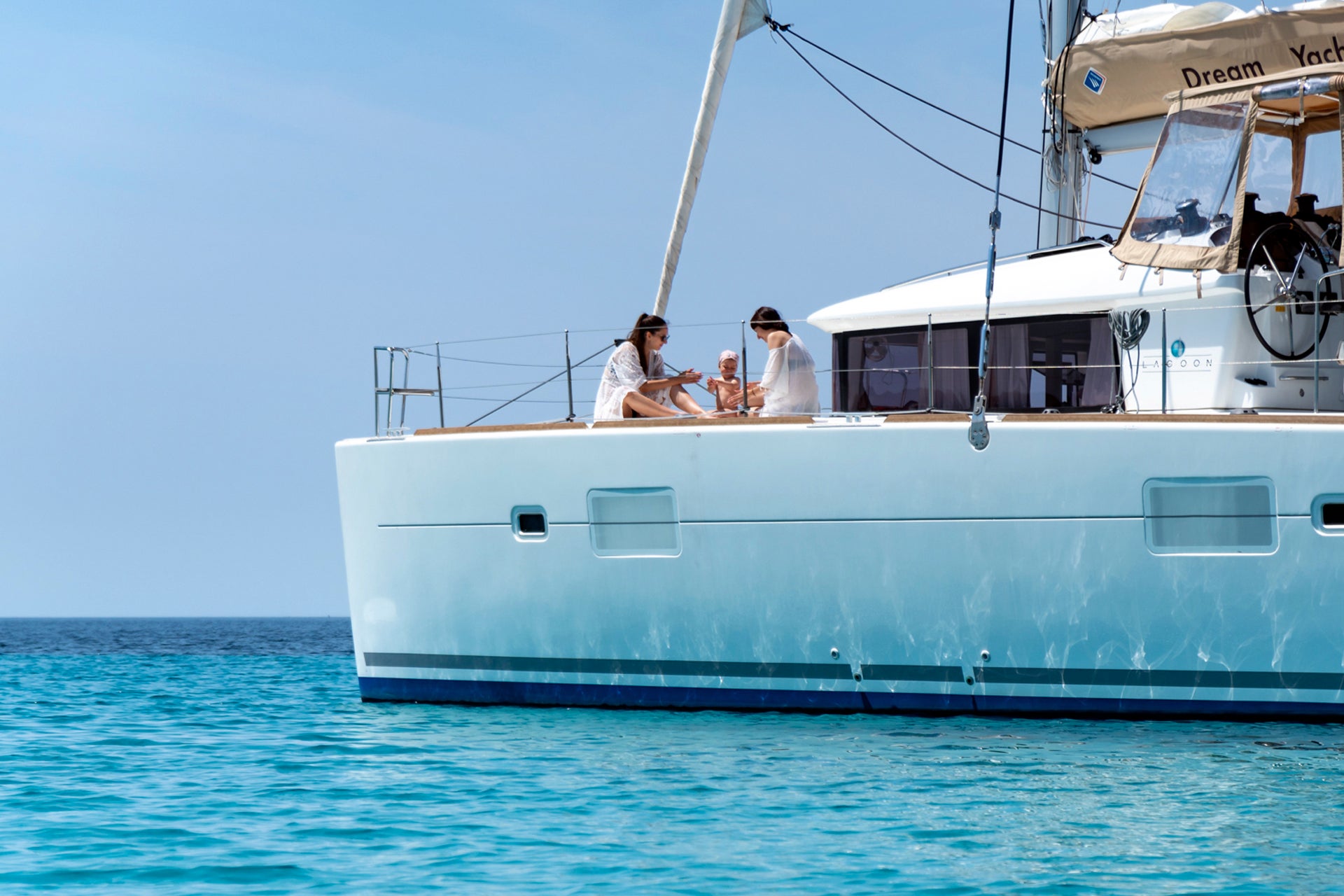 Starting your yacht charter in Pula from our base at the ACI Marina in Pomer, sail through the crystal clear water of the Adriatic Sea to historic harbors and anchor off uninhabited islands.
On land, immerse yourself in history and culture in the narrow streets of 3,000 year old coastal villages and towns with the characteristic brick and red roof architecture for which the region is known.
Pula, in northern Croatia, has a hot dry climate in the summer, with excellent sailing conditions and many interesting destinations just a short sail away from our marina. So, when sailing Pula with us, you can tie up at ancient docks in bustling fishing villages and dine at celebrated restaurants, or anchor in lush national parks and experience the pristine islands that are as green and fertile as Tuscany
To sail Pula on an Adriatic yacht charter, you will need a sailing license that is recognized by the local port authorities, or you can hire a skipper. Read our guide to sailing qualifications for more information.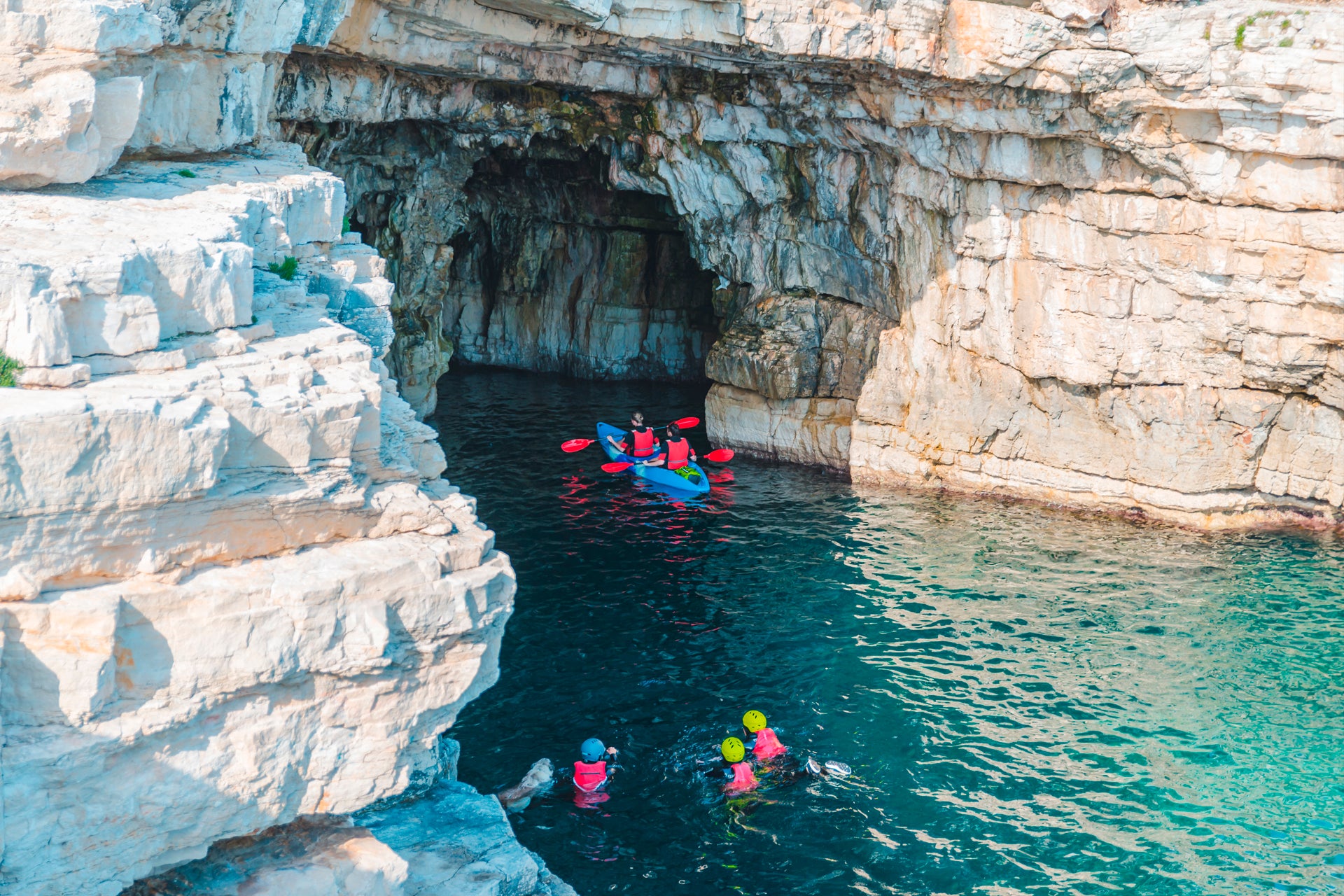 Things to do in Pula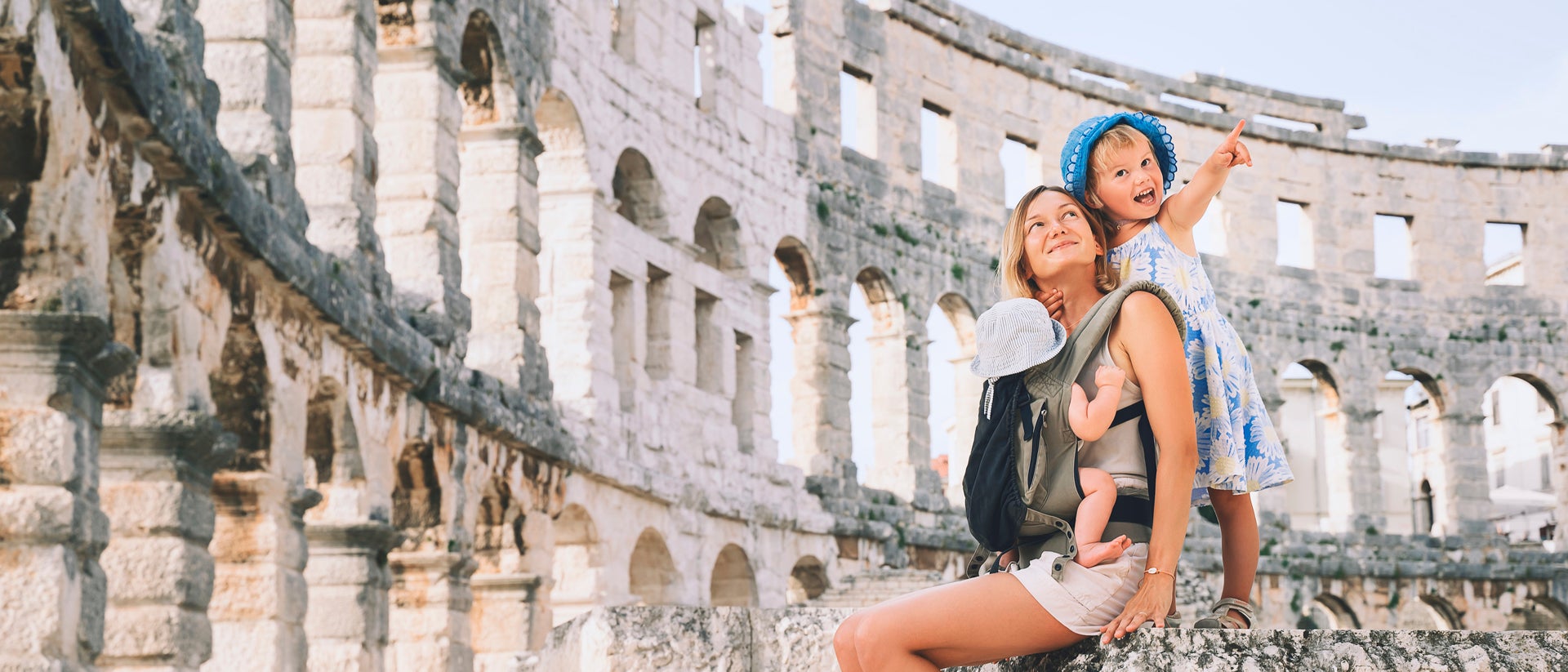 Swim with dolphins at Maračol Bay
Maračol Bay on the south side of Unije (Losinj Island) is famous for its dolphins, so it's a great place to swim and snorkel.
Climb the Toreta Tower
Sail to the island of Silba, the northernmost Dalmatian island, and climb the spiral stairway of the Toreta Tower. You'll love the view of the entire island and the northern Dalmatians.
Stargaze in Jadrišćica Bay
Due to its remote location away from any major cities, Jadrišćica Bay on the south side of the nearby island of Cres is perfect for stargazing on dark summer nights – making it one of the top things to do in Cres.
Snorkel on a shipwreck
Explore the island of Ist, being sure to save time to snorkel on a shipwreck in Pantera Bay.
Visit an ancient Roman amphitheater
Explore Pula's array of ancient Roman buildings, including the Pula Arena, which is reportedly one of the best preserved Roman amphitheaters
Explore the nature park on Dugi Otok
The jewel of the nature park on the south side of Dugi Otok is Telašćica Bay, which some say is the most beautiful, natural bay on the Adriatic.
Weather insights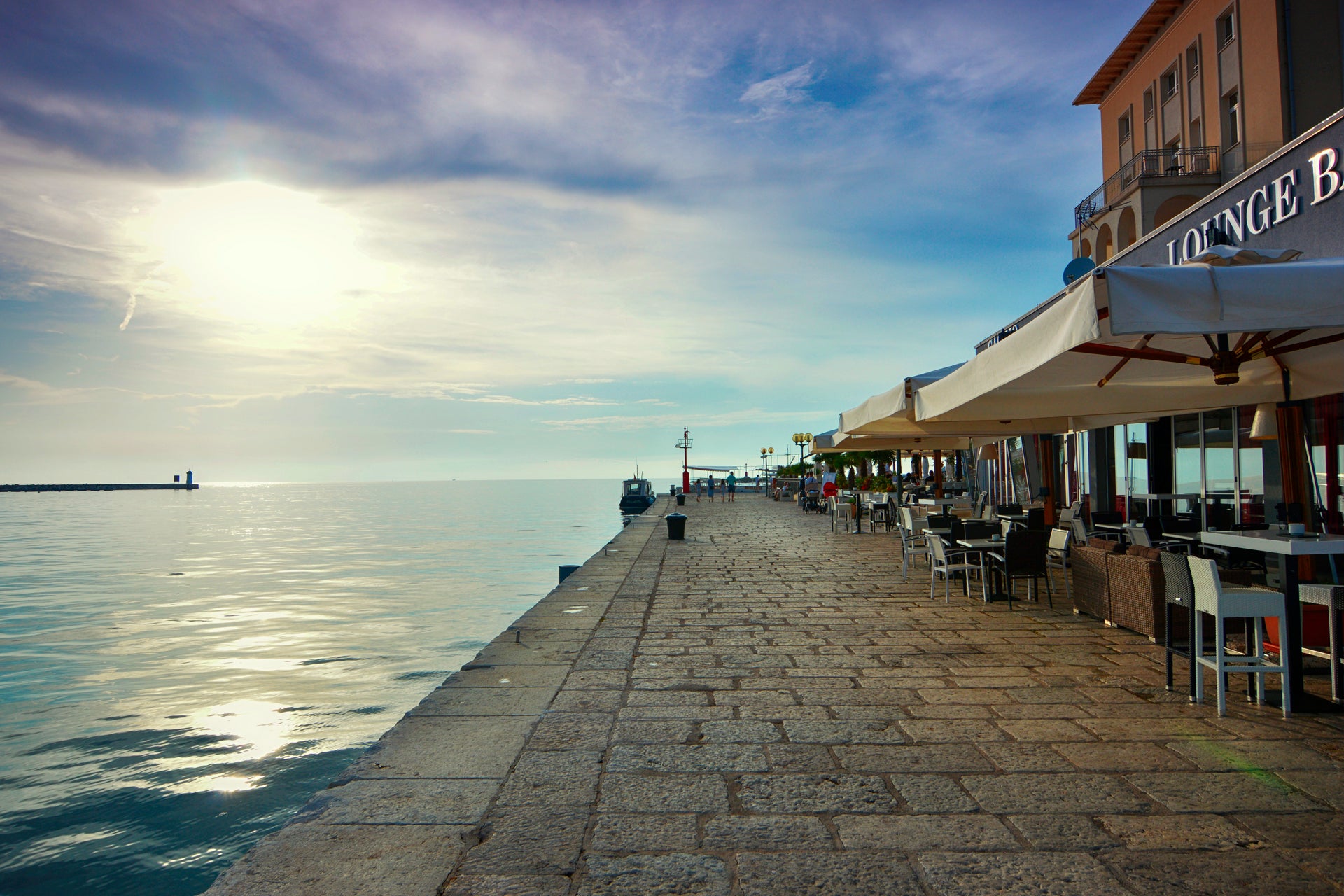 When is the best time to visit Pula?
The best time to embark on an Adriatic yacht charter in Pula is between May and October when the days are hot, sunny and dry.
The average temperature in Pula in summer is between 78ºF and 95ºF; with the sea temperature in Pula being between 75°F and 82°F in summer too.
What are the sailing conditions in Pula?
The sailing conditions for yacht charters in Pula are excellent in the summer when there is often good wind and sunny weather.
Pula wind systems include the daily north westerly mistral, which regularly creates breezes that reach between 10 and 25 knots.
However the north easterly bura (bora) can also appear and needs more sailing experience. If the bura is forecast, it's recommended to find a sheltered anchorage as the gusts can range between 30 and 50 knots.
The southerly jugo can bring poor weather conditions, including rain and wind up to 25 knots.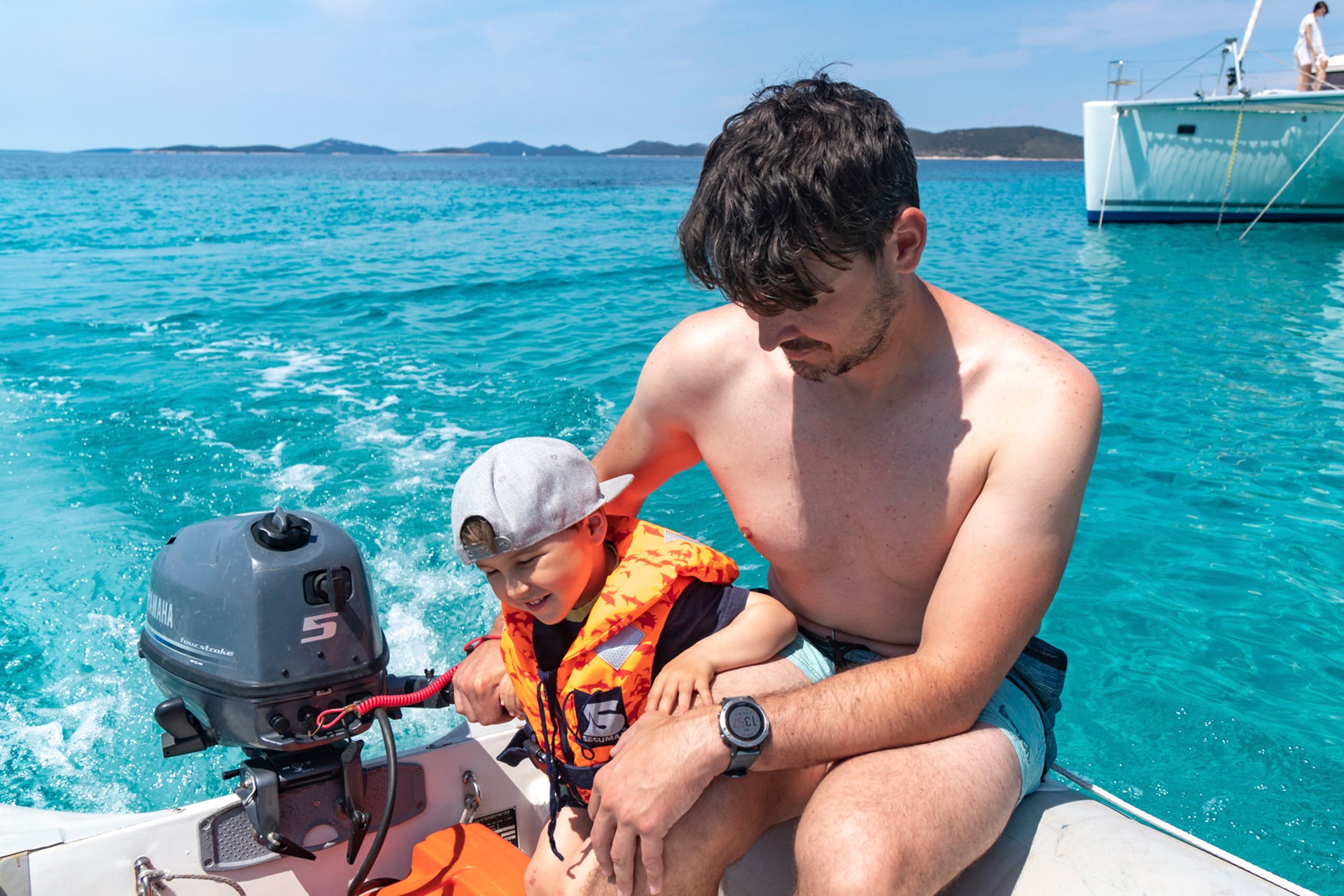 Sailing Pula with Dream Yacht Charter
Pula yacht charters
Whether you want a catamaran or a sailboat, our Pula yacht charters have a vessel for every preference.
Pula skippered charters
No sailing experience is needed for our skippered yacht charters in Pula. Choose where you want to sail and we'll find a skipper for your yacht, so you and your guests can relax.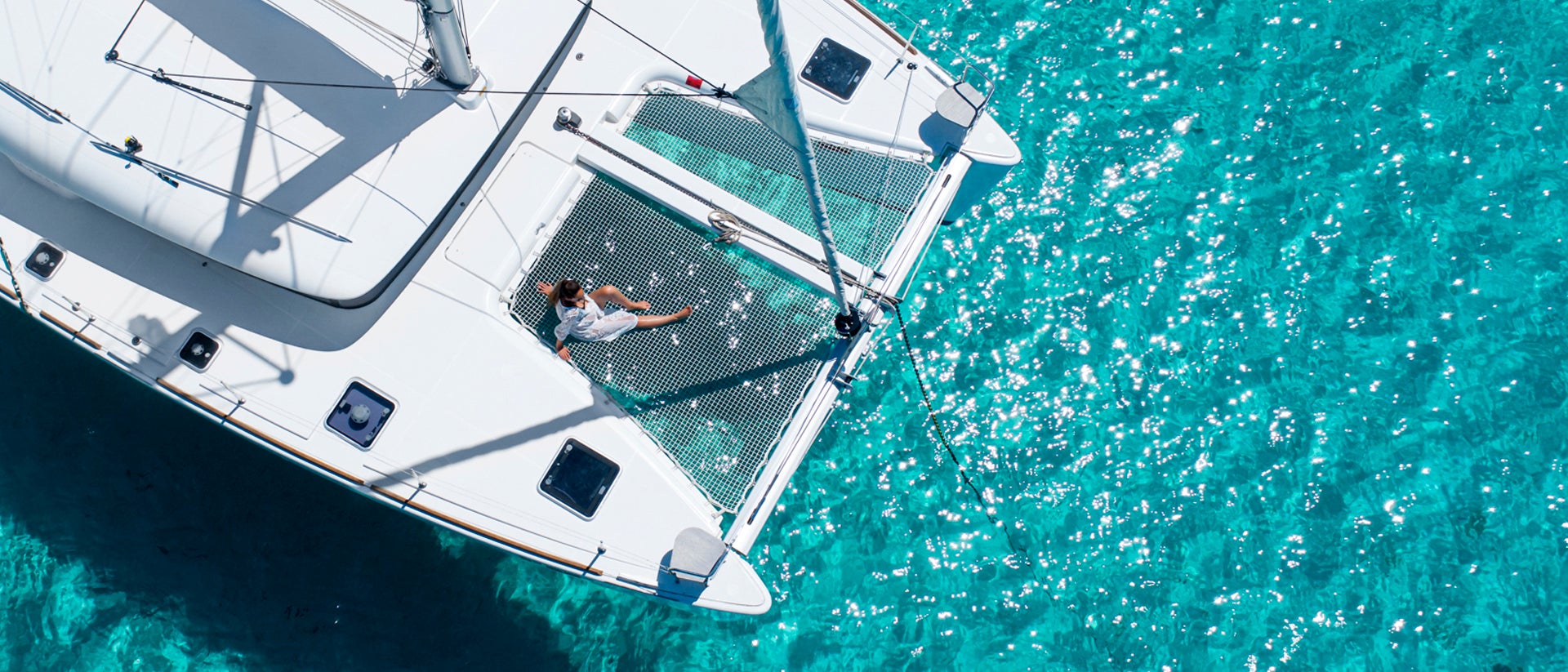 Pula sailing itinerary
Take a look at our Pula sailing holiday suggestions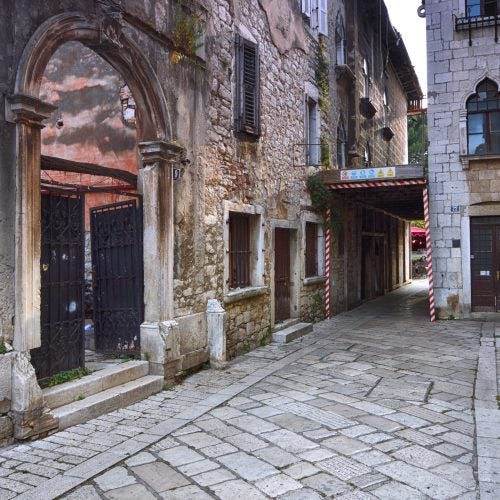 7-day itinerary Pula
Day 1
Head from Pomer to Unije Island's Maračol Bay on the south side. Use a mooring ball and enjoy a calm, sheltered area that is just 10 minutes walk to the main village. Keep a look out for dolphins and restaurants with a dock, where you can anchor and dine.
Day 2
Sail to the village Mali Losinj on the Lošinj with its natural harbor and attractive waterfront. Make sure you arrive early in the afternoon or you will find all the spaces taken on the pontoons.
Day 3
Make for the island of Silba and spend the day in front of the port with its beautiful sandy bottom and clear water. Stroll the traditional and very Mediterranean village or explore the many pebbled and sandy beaches inside beautiful bays along the island's coast, including Potorišće and Pernastica in the north. Climb the tower of Toreta for a view over the entire island.
Day 4
Travel back north to the south bays of the Island of Cres and Jadrišćica Bay, where you can dock or anchor. This is an excellent bay for star watching because the skies are dark without light pollution.
Day 5
Rise early and leave at 9am to cross the bridge of Osor. This moving bridge opens twice a day at 9am and 5pm. Dock in the marina or in the city of Cres.
Day 6
Head back to the bay of Medulin and anchor in front of the island of Levan, where you will find some of the best local restaurants with fresh fish. There are many peaceful bays and Levan has a restaurant and beach bar which is open late at night.
Day 7
Head back to Pomer to disembark.
Useful information for yacht charters in Pula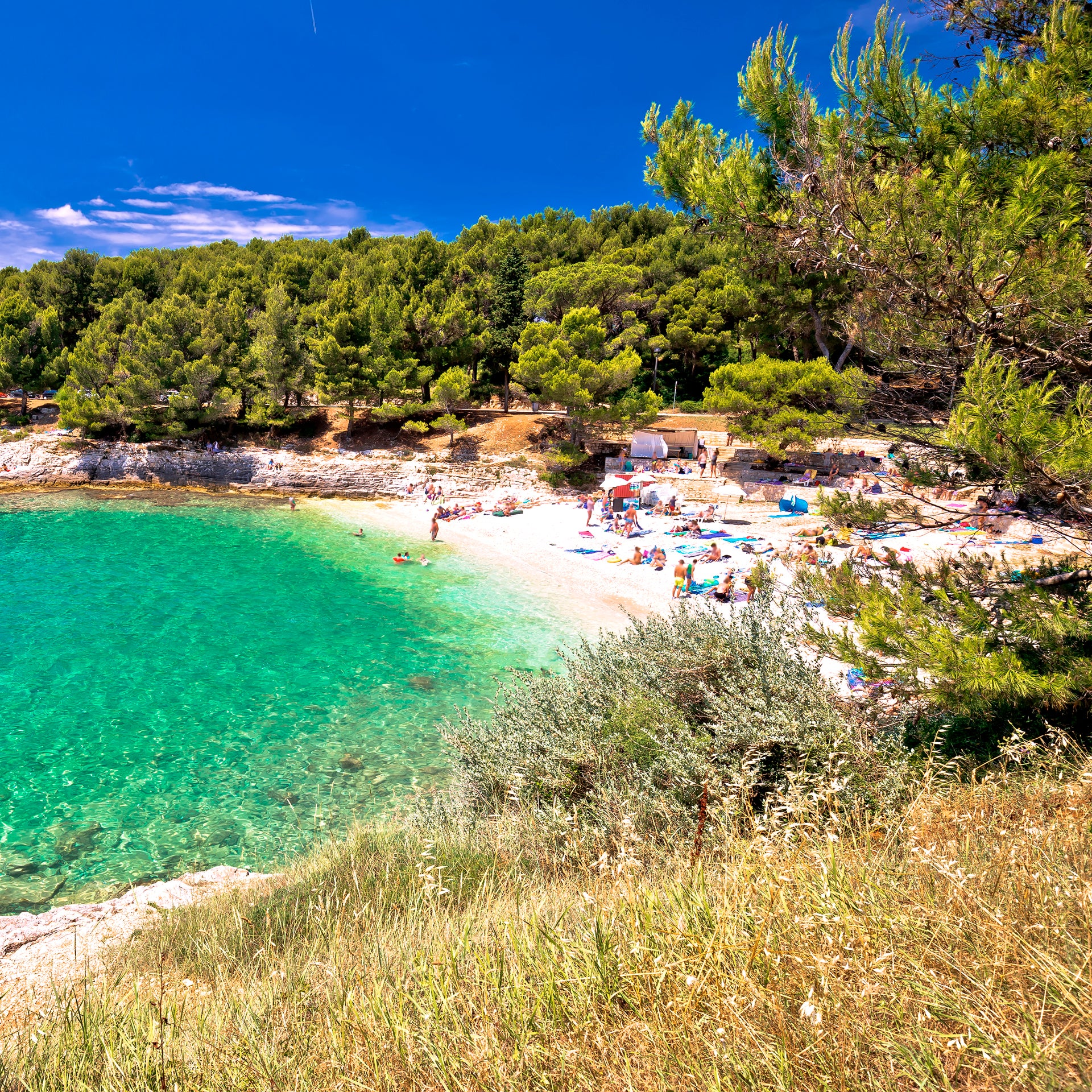 Where is Pula?
Pula is situated in the north of Croatia, on the southern tip of the Istrian peninsula. It is the area's largest city and is right on the edge of the glittering Adriatic Sea.
How do I get to Pula from the US?
You can get to Pula from the US by flying via European countries, such as the UK, Germany or Italy, to Dubrovnik Airport (DBV) or Pula Airport (PUY).
We can arrange airport transfers on request and the airport is less than a 30-minute taxi ride away from our marina base.
What language is spoken in Pula?
The language spoken in Pula is Croatian, although many people in the city can speak English.
What is the currency for Pula?
The currency in Pula is the Kuna.
What are the customs restrictions for Pula?
If you're sailing Croatia you do not need to worry about customs clearance.
What documents do I need for sailing Pula?
The documents you need to sail in Pula in Croatia include passports that are valid for three months beyond the date of departure for American, Australian, English and Canadian travelers. If you plan to stay less than 90 days, then no visa is required. Australian, Canadian and US citizens must have a return ticket in their possession upon entering Croatia.
You will need a sailing license that is recognized by the local port authorities, or you can hire a skipper. Read our guide to sailing qualifications for more information.
Please talk to us to make sure you have the correct documents before you travel.
How do I get around Pula?
You can get around Pula easily by bus, as the public transport system is good. You can hire a car and there is clear signposting if you are driving around Pula. Hiring a taxi in Pula can be expensive, so make sure you negotiate the fare before you get in the car.
What is the Wi-Fi like in Pula??
The Wi-Fi in Pula is good and most cities and towns have Wi-Fi hotspots at bars and restaurants. ACI Marina Pula has free internet access and you can also rent Wi-Fi for your charter.
What regulations are there in Pula?
You are not allowed to sail at night.
Where can I find weather forecasts in Pula?
You can find Pula weather forecasts from the State Hydrometeorological Institute. The weather is broadcast on VHF channels 4, 7, 28 and 85 at 6:20am, 1.20pm and 10.20pm every day.
What provisioning is there in Pula?
There are plenty of choices for provisioning in Pula. Please refer to the base guide.
What baggage can I take on my Pula sailing holiday?
Please only take soft bags and not suitcases as they are too cumbersome on board.
What is the electrical current in Pula?
The electrical current in Pula is 220V, so pack a type C and F adaptor.
What is the dialing code for Pula?
The dialing code for Pula is +385 20.
What is the cancellation policy for Sail Share?
We highly recommend you arrange travel insurance in case you need to cancel for an unexpected reason to cover non-refundable deposits.
Our Sail Share cabin cancellation fees are:
More than 90 days before original embarkation date: 25% of the charter fee
89 – 60 days before original embarkation date: 50% of the charter fee
59 – 30 days before original embarkation date: 75% of the charter fee
Fewer than 29 days before original embarkation date: 100% of the charter fee
How flexible is the itinerary for a Sail Share charter?
Our yacht itineraries are designed by our destination experts and are set to showcase the best of the destination's highlights. They are set and not flexible, even if you book all the cabins.
What happens if the weather changes while sailing on a Sail Share charter?
The skipper may decide to change the itinerary if there is bad weather.
Can I choose which cabin I want when I book a Sail Share?
Choose a double cabin with shared bath, or private bath for an additional fee.
Are there child or age restrictions for Sail Share?
Minimum Age: 16 years old
Get inspired! #MyDreamYacht
Follow our customer's journeys & share your own amazing experiences on Instagram
Absolutely amazing! Fred + Isabelle were so accommodating and did so much for us. Isabelle's food was incredible. Thanks so much!
Laura
Exumas Cabin
Excellent. Very professional and great service!
Thomas
Antigua Bareboat
Just what we needed coming out of a year of lockdown, to see new places and connect with nature. Highly recommended for your next sailing adventure!
Johan
St. Martin Bareboat
Excellent cruise and very good stay. Skipper attentive, very pleasant and very professional.
Maxime
Guadeloupe Skippered
Just returned from another fantastic sailing week at your base in Pula and I would like to thank everyone involved for making this possible on such short notice and without any problems.
Mathias
Croatia Bareboat
The marina itself is a perfect starting point with great facilities! The Lagoon 42 was in good condition and the skipper was amazing and very knowledgeable of the area."
Jonathan
Spain Skippered
What an AMAZING experience. We've just returned from a week long skippered charter from Corfu, sailing around the beautiful islands of the Ionian. Paxos, Antipaxos and Corfu Old Town were beautiful and the secluded bays we had the pleasure of visiting thanks to our local skipper, Nicholas, were simply overwhelming. Fly and flops are no longer for us – we'll be chartering with DYC for the foreseeable future.
David
Greece Skippered
Our group of 10 had an AMAZING time in French Polynesia from May 21-28, 2022! The food was amazing, our captain and chef, husband and wife: Henry and Mehee (sp), were incredible and the whole experience on board was a dream! We can't wait to book another trip through DYC
Katie
Tahiti Crewed Premium
DYC provided a great sailing experience for my extended family on 2 monos out of Scrub Island. The boats were in great shape and preformed perfectly and the staff were friendly and helpful. Having worked for a number of charter companies over the years DYC is one of the best.
Charlie
British Virgin Islands Bareboat
I'm currently in the Maldives and having the time of my life. Captain Jack and the crew are professional, safe and FUN! The boat is immaculate and the food is delicious. He even makes CAKE! The beds are surprisingly comfortable and we are all sleeping 9 hours a night. If you like island hopping, there is no other better option than Dream Yacht Charter. We will be booking Tahiti next year.
Cynthia
Maldives Cabin
The new boat was in fabulous shape. We had the greatest possible experience exploring archipelago waterways and islands. I could never imagine this might be so much fun and joy and we are already looking forward for the another upcoming trip in Ionian.
Vyautas
Scandinavia Bareboat
Baja is my favorite place now. There was something for everyone: sailed under northerlies with mostly calm evenings, snorkeled, fished, bummed it on the sandy beaches, enchanted by pelicans feeding, greeted by the barking sea lions and explored the Ispiritu Santo island geology. DYC La Paz base provided competent professional support with a well provisioned and maintained boat. We were nourished well by an onboard cook arranged with DYC freeing us all for more play. A vacation and an adventure connected with nature.
Taiyoko
Mexico Crewed Premium
All staff were fantastic and made our trip very memorable. Incredibly friendly and welcoming, the food was amazing. The service throughout the trip was always first class!
Tommy
Thailand Cabin
Absolutely recommended. Perfect service and set up. Will charter again and will recommend Dream Yacht Charter anytime.
Zahradnik
Turkey Bareboat
I just returned from 3 weeks of amazing sailing with my family on one of your catamarans in Sardinia. I would like to express my thanks to our skipper Simone and Daniela, our hostess.
Giles
Sardinia Skippered
For a first cruise as a skipper, the Mediterranean is great. The Dream Yacht Charter service is too!
Thomas
France Bareboat
We had an incredible trip and actually got engaged on the first night of our sail! We will certainly be back one day. Thank you for getting us ready for our charter. We were definitely beginners but he gave us a very thorough but very easy to follow training and it gave us a lot of confidence.
George
Australia Bareboat
The on board experience was way beyond our expectations. Isabelle provided exceptional three course meals. We could not believe her creativity and delicious meals. Thomas was an excellent skipper. He was always on the lookout for our needs. Thanks guys!" Spira, New Caledonia bareboat with crew charter
Spira
New Caledonia Easy Crewed
Yet again another fantastic sail with another great crew. Thanks again to a great captain and cook. Was totally fantastic.
Connie
Seychelles Cabin
It's always a pleasure sailing with DYC in the UK. Great team, great boats, great sailing. Very flexible and work hard to make your trip a success. Many thanks.
Derek
Brittany Bareboat
Unforgettable spots to snorkel and beaches. Very experienced crew. Highly recommend.
Simone
Cuba Cabin
What's new?
Stay up to date with news and events or get some inspiration for your next yacht charter and pick up useful tips by reading our latest blogs.
Go to Blog