Cuba Yacht Charter
A Cuba yacht charter is perfect for those who love island hopping. Because, with over 4,000 cays and islets to explore, the Cuban archipelago is the dream Caribbean sailing vacation.
What's on this page
Highlights
Colourful historic architecture

Old town Havana

World-famous local rums
Sailing Cuba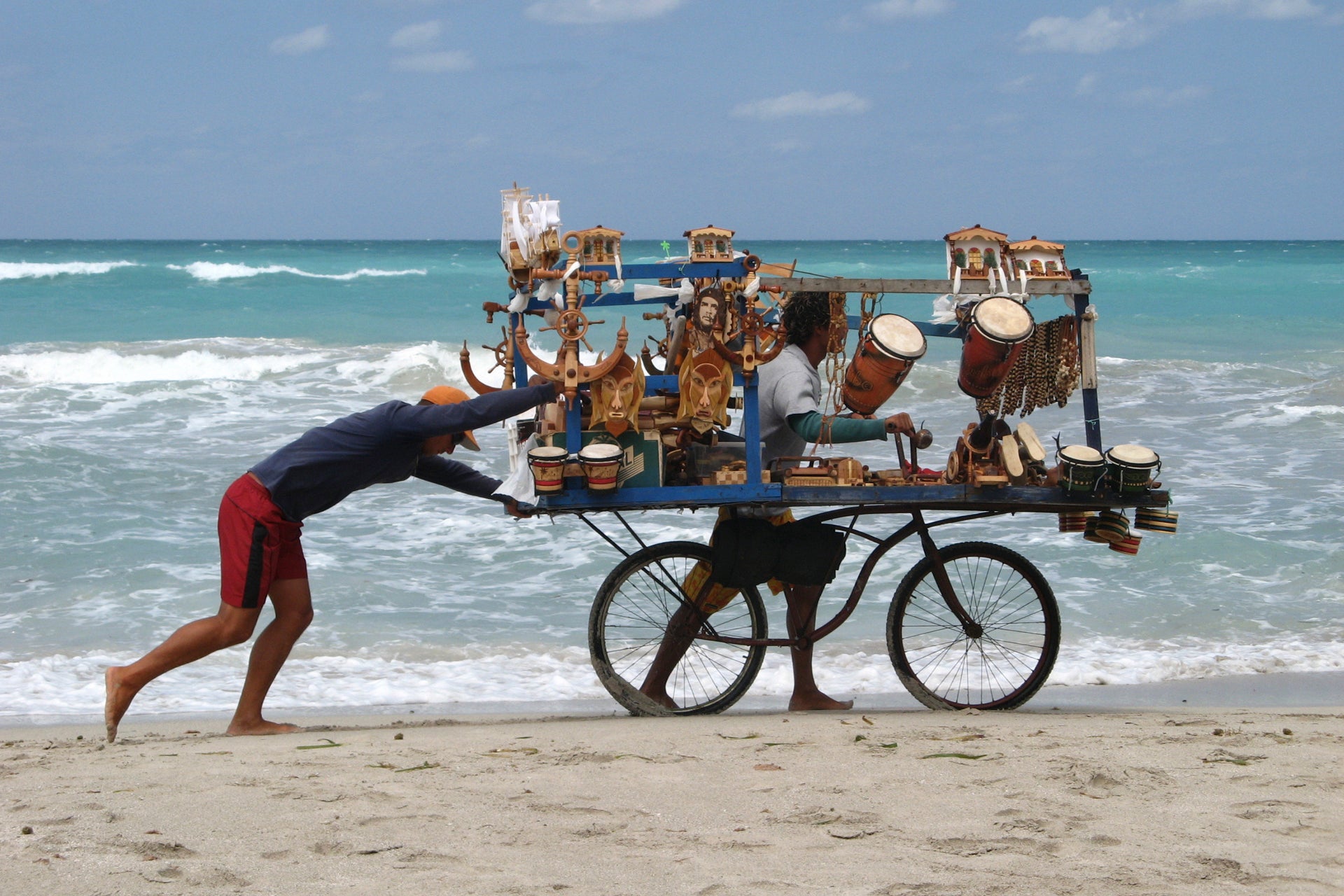 Cuba, the most westerly island of the Greater Antilles, sits between the Caribbean Sea and the Atlantic Ocean, just 90 miles from Key West in Florida. From mountains to coral atolls with white sandy beaches, the natural beauty of Cuba has to be seen to be believed. As does the colorful architecture of the island's historic cities.
With a favorably warm climate and steady winds, Cuba yacht charters have always been popular among sailors. Even more so now that the country has a reliable marine infrastructure, with around 20 marinas and nautical centers that offer a range of services and welcome yachts under all flags.
From our base at Punta Gorda in Cienfuegos, you can explore the gorgeous Cuban coast, its many cays and the idyllic Archipelago de los Canarreos, which is within easy reach.
On your Cuba yacht charter, the cities of Trinidad and the capital, Havana, are not to be missed. At either of these UNESCO World Heritage Sites, why not learn to rumba or salsa, or take a ride in a retro American classic car? And you shouldn't leave before sampling the famous Havana Club rum
Things to do in Cuba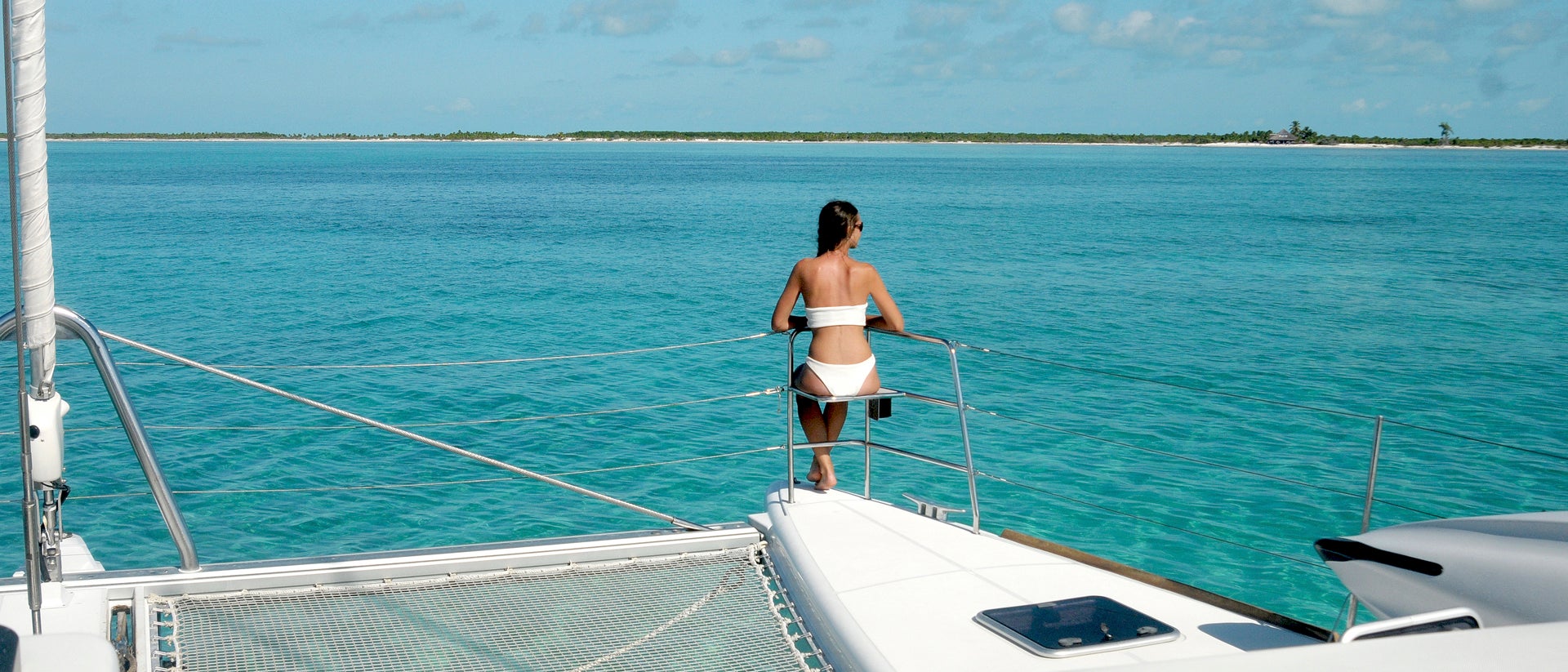 Explore Cuba's capital
Havana is the capital and soul of the country, so make sure you put a visit at the top of your list of things to do in Cuba. Wander the cobblestone streets of Old Havana and admire the unique blend of baroque and Spanish colonial architecture. See the vintage fleets of cars, enjoy the nightlife and visit the hippest district of Vedado.
Taste an authentic mojito
This well-known cocktail was invented at La Bodeguita del Medio, a small bar in Old Havana where the walls feature photographs of famous celebrities with their mojitos. This will taste a world away from other mojitos you've had before and is well worth a try during your Cuba yacht charter.
Try Cuban salsa dancing
The Cuban beat is infectious and you can't leave the island without learning a few expressive salsa steps, a dance originating from Cuban folk dances. There are plenty of schools, or you can just join in the dancing at a local bar.
Tour the city of Trinidad
Wander this beautiful colonial city and get lost in its narrow streets, listen to street musicians in the main square and taste the local Canchánchara rum cocktail.
Drop in on the Sea Turtle Hatchery
One of our favorite things to do in Cuba is to pay a visit to the Sea Turtle Hatchery in Cayo Largo, which makes for an unforgettable experience. At certain times of the year, you may even witness the release of baby turtles. Afterwards, head to Sirena and Paraiso beaches for wonderful sands and turquoise water.
Enjoy the wildlife
Visit Cayo Rico with its established colony of Cuban Rock iguanas, or sail to the mooring buoys of Hijos de los Ballenatos, put on your snorkel and explore a rich underwater world full of marine life.
Weather insights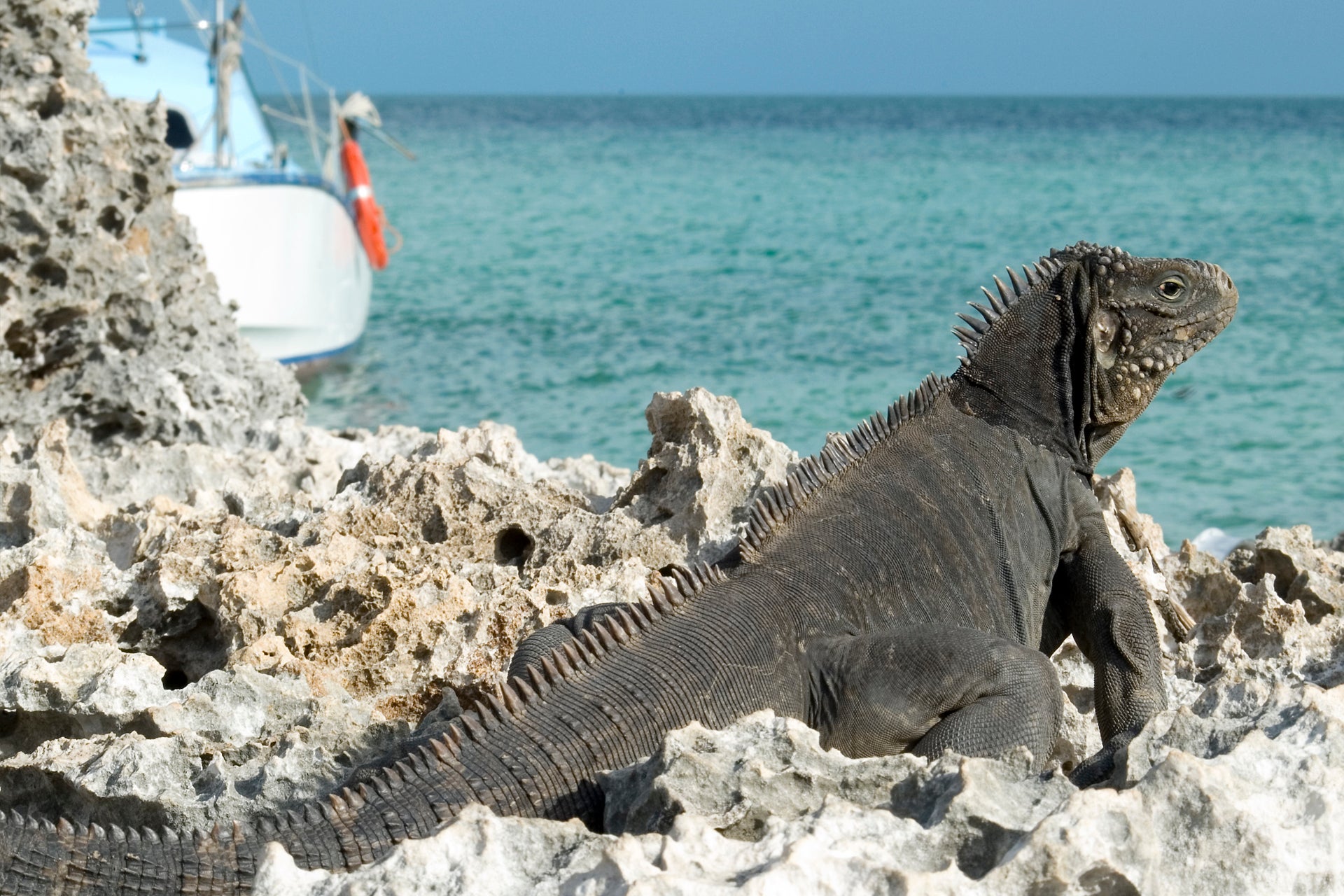 When is the best time to visit Cuba?
The best time to visit Cuba is when the climate is relatively dry and cooler, from late November to mid-April.
The year-round climate is subtropical to tropical and fairly uniform from one area to the next. The average temperature in Cuba is around 77ºF between November and May, reaching 82ºF between December and February in the south. Short bursts of rain can bring temperature lows, particularly in the northwest.
The rainy season is from late April to early November when temperatures are warmer (around 91ºF) and the humidity is high.
What are the sailing conditions in Cuba?
The sailing conditions in Cuba feature winds predominantly from the northeast, ranging from 5 to 35 knots depending on the time of year. Typically, winds are northeasterly between 15 to 25 knots but can be highly variable depending on the tropical depressions in the Gulf of Mexico and Bahamas.
We recommend the use of the paper charts, Geocuba, as electronic charts are not accurate enough.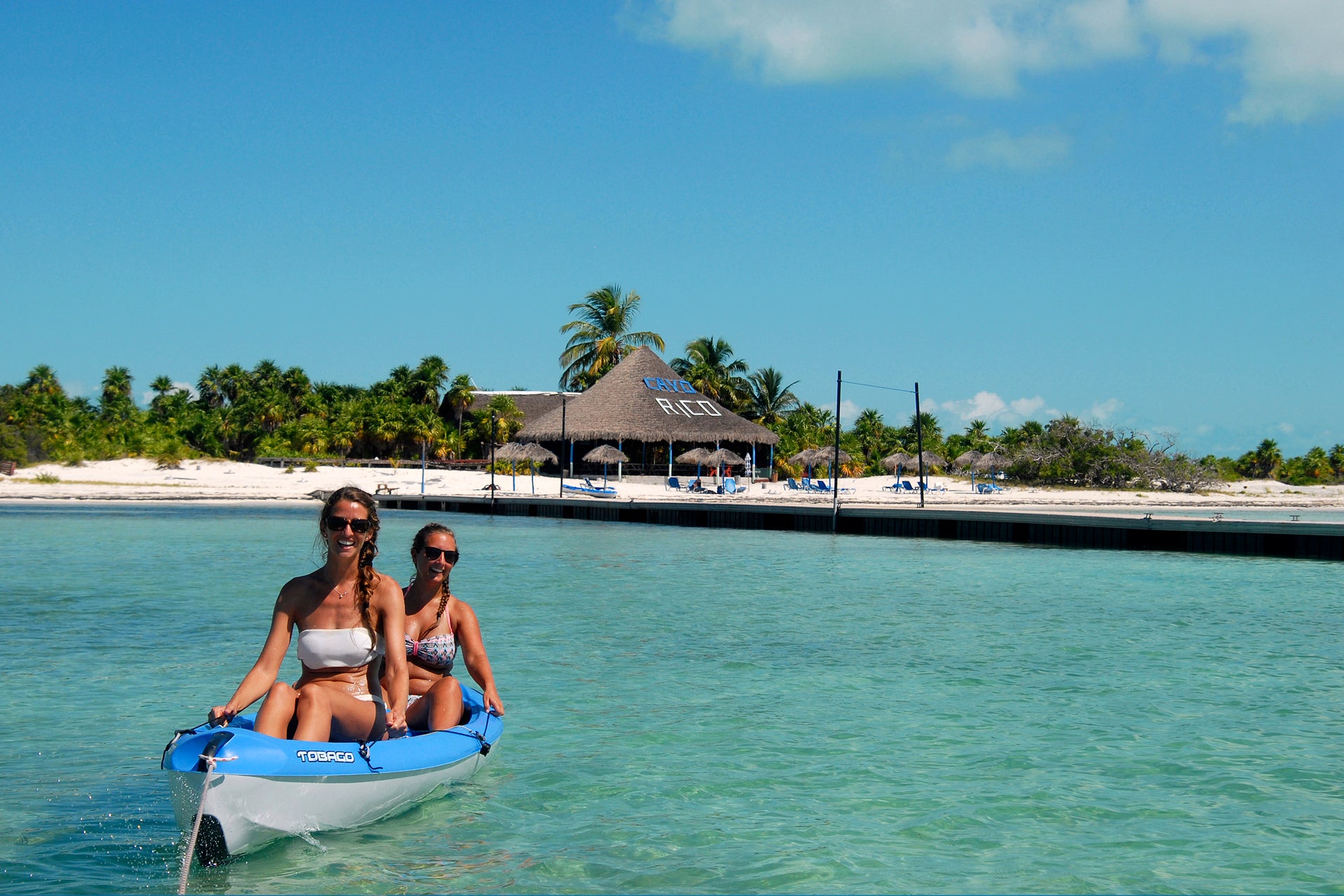 Sailing Cuba with Dream Yacht Charter
Cuba yacht charter
Sail Cuba, take the helm and plan your dream vacation itinerary. Snorkel vibrant coral reefs and relax on the perfect catamaran or monohull.
Skippered charters Cuba
You can enjoy sailing Cuba even if you don't have any sailing experience. Just hire a skipper and they will sail you and your guests around Cuba's highlights.
Cuba by the cabin charters
Relax and experience Cuba without any hassle. Reserve a stateroom and private bathroom, while our crew take care of the planning, sailing and full-board cooking.
Cuba crewed charters
Enjoy a luxury, all-inclusive sailing vacation in Cuba with discreet five-star service. Hire our private yachts with crew and tailor the menu and itinerary to suit your preferences.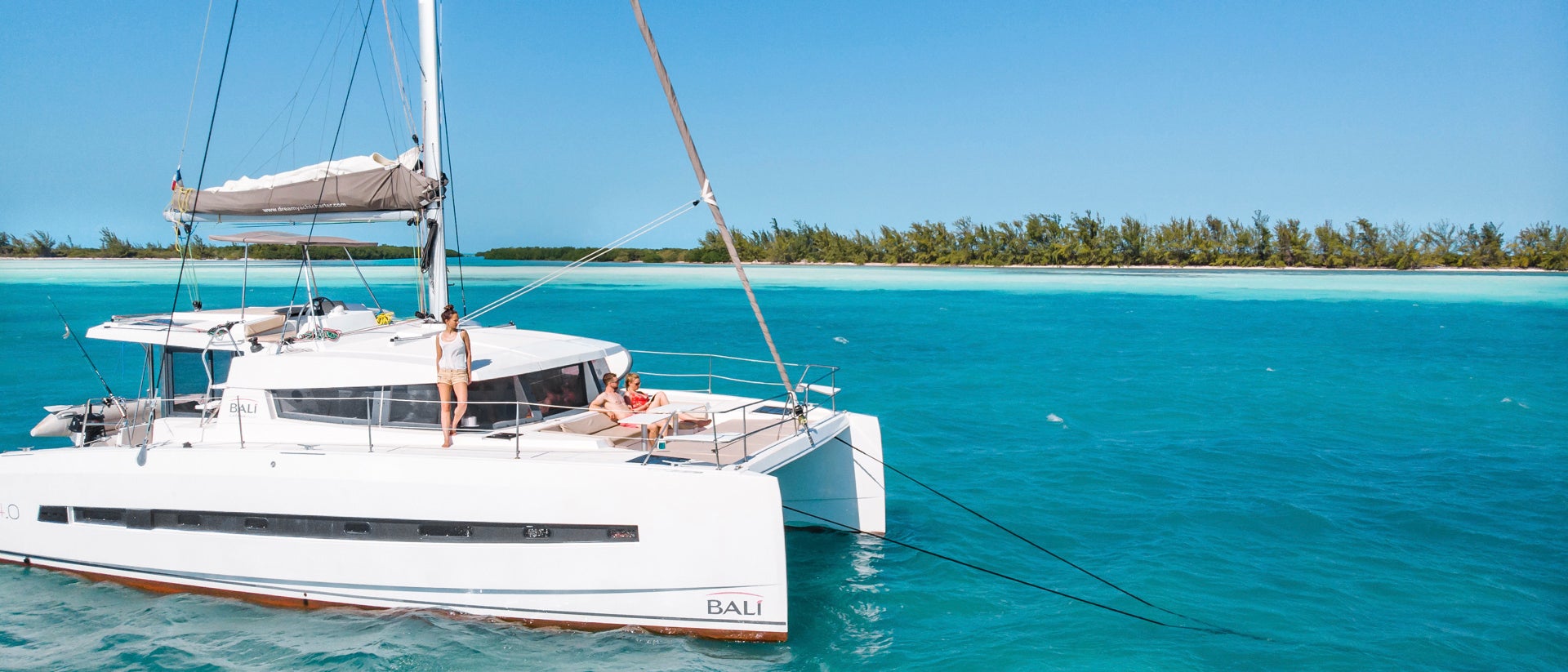 Cuba sailing itinerary
Take a look at our Cuba sailing vacation suggestions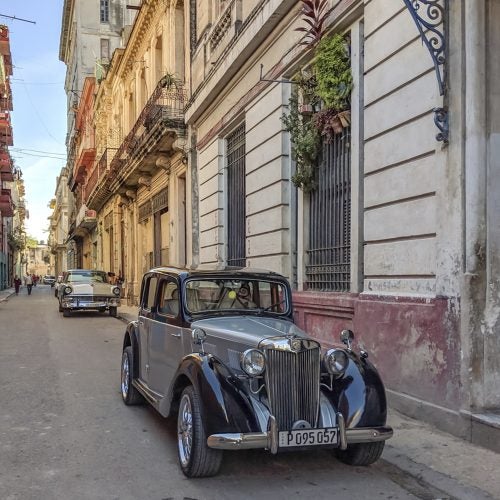 7-day itinerary Cuba
Day 1
Explore Cienfuegos with its striking and brightly-colored French colonial architecture flanked by palm trees, wide streets with covered sidewalks and a vibrant waterfront. Head to Parque Jose Marti, a large square home to great street food, shops, free Wi-Fi and a bandstand. Walk Punta Gorda, dine at the nearby restaurants and watch the sunset. Take a taxi for an hour further inland to the El Nicho waterfalls, where you can swim in the less busy lower pool. As you head to Guano del Este, keep a look out for Jagua Castle at the entrance to the bay and dolphins. Guano del Este features a strange-looking lighthouse and sandy beaches with coral in shallow waters.
Day 2
Spend the day at Cayo Largo, a small limestone cay which was popular with pirates wanting to hide their treasure. You can anchor off Playa Sirena, which is a fabulous beach fringed with palm trees and amazing snorkeling, although the waves are invigorating. Make sure your camera is ready, as photos taken here will be the envy of all with its glittering turquoise waters and plenty of soft white sandy beaches to choose from. Try Playa Paraiso, which was rated by TripAdvisor as one of the top 25 beaches in the world, or, if you want seclusion, head west of Sol Cayo Largo.
Day 3
Spend the day exploring Cayo Largo in the morning. Animal lovers can visit the Sea Turtle Hatchery, Centro de Rescate de Tortugas Marinas, which is part of a major conversation program. Keep watch for the resident iguanas too. After lunch head to Quinto Canal, about 30 minutes away, where you can bathe in a natural pool off a sandbank that is calm and warm. Sail onwards 40 minutes to the Cayos Los Ballenatos coral reef, which is great for snorkeling and has vibrant underwater marine life. You'll spot plenty of tropical fish and perhaps even sea turtles. You can head back to Quinto Canal or Cayo Largo overnight.
Day 4
After breakfast make for Cayo Rosario, an uninhabited island except for a healthy population of iguanas. This is a popular diving and snorkeling location because of the richness and variety of fish and sea creatures. If you want to relax on the beach, you'll find a stunning, large stretch of pink sand that wraps the lower part of the cay. You can spend hours looking at the shells and beachcombing.
Day 5
Set sail for Cayo Estopa and enjoy the beach, lazy swimming and snorkeling. In the afternoon, sail to Cayo Rico with its light pink sands, healthy coral and fantastic shoals of tropical fish – you might even see large starfish and rays. This is a wild island with just one small seafood restaurant near the jetty, which is popular and reasonably priced if you want fresh lobster. As you relax on the beach, you can watch the iguanas scuttling around and they love eating fruit.
Day 6
Head back to Cayo Largo to relax on one of the many beaches. Dine at the beach grills (ranchóns) at lunch time where you can order shrimp and lobster. You can also find a la carte restaurants, which are open in high season. If you are there on a Friday, you can take part in the weekly fiesta for a small fee. Sail onwards to Cayo Sal and explore the cay.
Day 7
Head back to Cienfuegos before 10am to disembark. Don't forget to get back in touch and book your next Dream Yacht Charter.
Useful information for Cuba yacht charters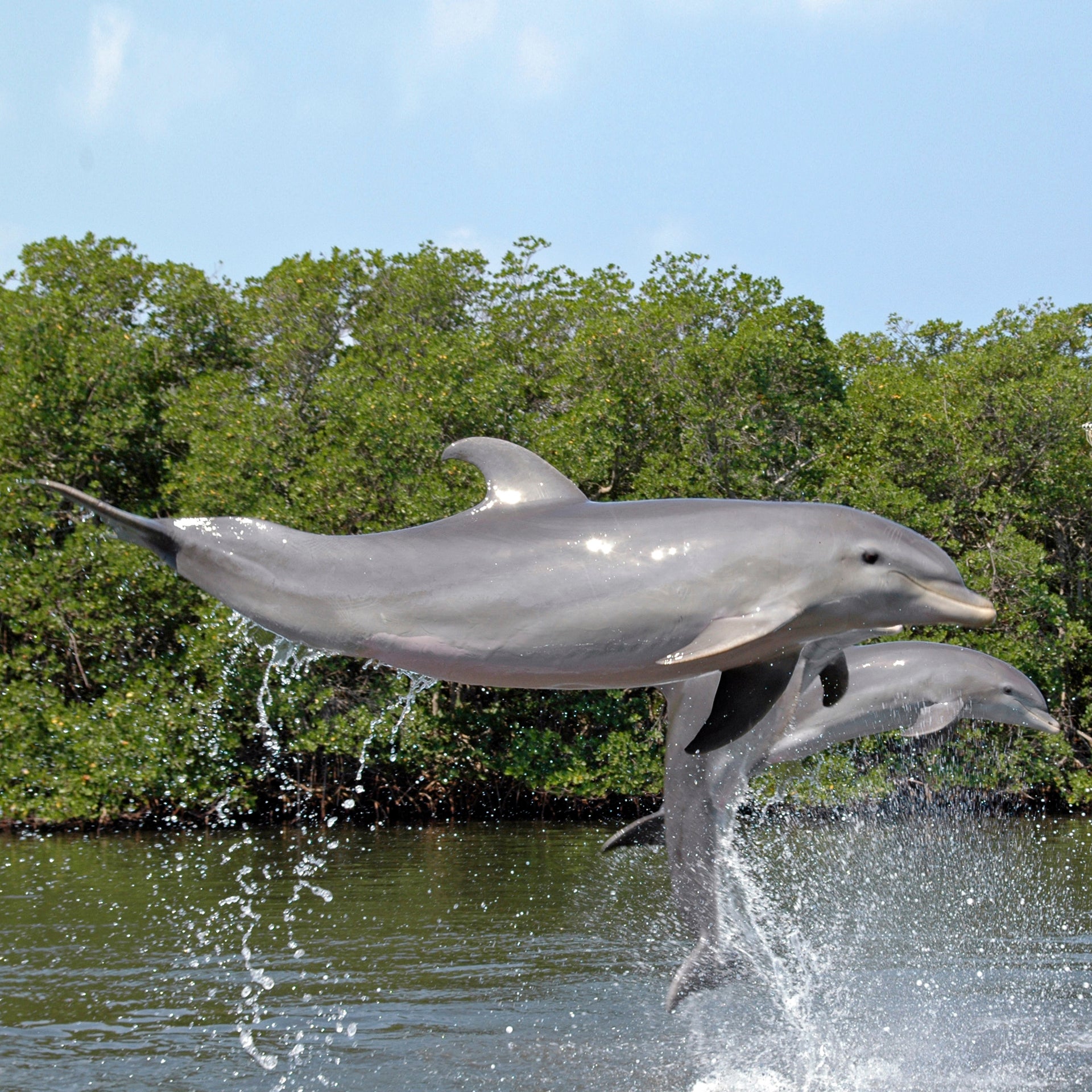 How do I get to Cuba from the US?
You can fly direct to Cuba's José Martí International Airport (HAV) from many eastern US cities.
What language is spoken in Cuba?
The language spoken in Cuba is Spanish.
What is the currency for Cuba?
Cuba has a dual currency system where locals use the Cuban Peso and visitors use the Cuban Convertible Peso (CUC). American Express, along with credit and debit cards belonging to US banks are not accepted. So make sure you bring enough cash to cover time spent on your Cuba yacht charter.
What are the customs restrictions for Cuba?
You need to clear with the authorities whenever you enter or exit a port. The boat's papers must be shown, as must the passports and visas of all crew. Clearance is free of charge and mandatory.
What documents do I need to sail Cuba?
To visit Cuba you will need a US passport that is valid for the duration of your stay. There are some travel restrictions for US citizens wanting to visit Cuba, but they are easily manageable.
You will also need a tourist card, available from the Cuban consulate, and non-US medical insurance, which you can buy from the airport on arrival in Cuba.
Talk to us to make sure you have the correct documents before you travel.
How do I get around Cuba?
Getting around Cuba is easy if you use the government-run bus routes. The local buses are cheap but popular, so buy your tickets the day before. Renting a car is expensive and difficult so book ahead. You can also rent a taxi from among Cuba's fleet of vintage cars, which is an experience in itself.
What is the Wi-Fi like in Cuba?
Wi-Fi is not available on board our yachts or in our marina. There is internet access via Wi-Fi hotspots, but you need a pre-paid NAUTA internet Wi-Fi card. All international marinas in Cuba have Wi-Fi hotspots. Verizon has a roaming agreement in Cuba, but don't forget the roaming fees.
What regulations are there in Cuba?
Night sailing is absolutely forbidden by Cuban authorities due to the difficulty of navigating coral reefs, floating objects, private fishing boats, etc. Fishing with a harpoon and lobster fishing are also forbidden.
Navigation is only permitted in national waters. After leaving our marina, anchoring is prohibited all along the coast near Cienfuegos and within the bay. You can anchor to the east, from the Casilda area and westward from Cayo Guano del Este. You must respect the forbidden zone, the Bay of Pigs, that is southwest of Cienfuegos.
There are strict regulations prohibiting bringing satellite phones, drones, GPS or DVD players into Cuba. Make sure you are fully aware of all of these restrictions ahead of your Cuba charter vacation.
Where can I find weather forecasts in Cuba?
As internet access can be patchy, most marinas will provide a print out of the weather forecast for Cuba from Windfinder. The Cuban Institute of Meteorology also provides forecasts.
Upon arrival you can monitor the weather and sailing conditions on Channels VHF 16 and 09 in Cayo Largo, Trinidad and Santiago de Cuba marinas.
What provisioning is there in Cuba?
There are plenty of choices for provisioning in Cuba. Please refer to the base guide.
What baggage can I take on my Cuba sailing vacation?
Please only take soft bags on your Cuba yacht charter as suitcases are too cumbersome on board.
What is the electrical current in Cuba?
The electrical current in Cuba is 220V.
What is the dialing code for Cuba?
The dialing code for Cuba is +53.
What is the cancellation policy for Sail Share?
We highly recommend you arrange travel insurance in case you need to cancel for an unexpected reason to cover non-refundable deposits.
Our Sail Share cabin cancellation fees are:
More than 90 days before original embarkation date: 25% of the charter fee
89 – 60 days before original embarkation date: 50% of the charter fee
59 – 30 days before original embarkation date: 75% of the charter fee
Fewer than 29 days before original embarkation date: 100% of the charter fee
How flexible is the itinerary for a Sail Share charter?
Our yacht itineraries are designed by our destination experts and are set to showcase the best of the destination's highlights. They are set and not flexible, even if you book all the cabins.
What happens if the weather changes while sailing on a Sail Share charter?
The skipper may decide to change the itinerary if there is bad weather.
Can I choose which cabin I want when I book a Sail Share?
Choose a double cabin with shared bath, or private bath for an additional fee.
Are there child or age restrictions for Sail Share?
Minimum Age: 16 years old
Get inspired! #MyDreamYacht
Follow our customer's journeys & share your own amazing experiences on Instagram
Absolutely amazing! Fred + Isabelle were so accommodating and did so much for us. Isabelle's food was incredible. Thanks so much!
Laura
Exumas Cabin
Excellent. Very professional and great service!
Thomas
Antigua Bareboat
Just what we needed coming out of a year of lockdown, to see new places and connect with nature. Highly recommended for your next sailing adventure!
Johan
St. Martin Bareboat
Excellent cruise and very good stay. Skipper attentive, very pleasant and very professional.
Maxime
Guadeloupe Skippered
Just returned from another fantastic sailing week at your base in Pula and I would like to thank everyone involved for making this possible on such short notice and without any problems.
Mathias
Croatia Bareboat
The marina itself is a perfect starting point with great facilities! The Lagoon 42 was in good condition and the skipper was amazing and very knowledgeable of the area."
Jonathan
Spain Skippered
What an AMAZING experience. We've just returned from a week long skippered charter from Corfu, sailing around the beautiful islands of the Ionian. Paxos, Antipaxos and Corfu Old Town were beautiful and the secluded bays we had the pleasure of visiting thanks to our local skipper, Nicholas, were simply overwhelming. Fly and flops are no longer for us – we'll be chartering with DYC for the foreseeable future.
David
Greece Skippered
Our group of 10 had an AMAZING time in French Polynesia from May 21-28, 2022! The food was amazing, our captain and chef, husband and wife: Henry and Mehee (sp), were incredible and the whole experience on board was a dream! We can't wait to book another trip through DYC
Katie
Tahiti Crewed Premium
DYC provided a great sailing experience for my extended family on 2 monos out of Scrub Island. The boats were in great shape and preformed perfectly and the staff were friendly and helpful. Having worked for a number of charter companies over the years DYC is one of the best.
Charlie
British Virgin Islands Bareboat
I'm currently in the Maldives and having the time of my life. Captain Jack and the crew are professional, safe and FUN! The boat is immaculate and the food is delicious. He even makes CAKE! The beds are surprisingly comfortable and we are all sleeping 9 hours a night. If you like island hopping, there is no other better option than Dream Yacht Charter. We will be booking Tahiti next year.
Cynthia
Maldives Cabin
The new boat was in fabulous shape. We had the greatest possible experience exploring archipelago waterways and islands. I could never imagine this might be so much fun and joy and we are already looking forward for the another upcoming trip in Ionian.
Vyautas
Scandinavia Bareboat
Baja is my favorite place now. There was something for everyone: sailed under northerlies with mostly calm evenings, snorkeled, fished, bummed it on the sandy beaches, enchanted by pelicans feeding, greeted by the barking sea lions and explored the Ispiritu Santo island geology. DYC La Paz base provided competent professional support with a well provisioned and maintained boat. We were nourished well by an onboard cook arranged with DYC freeing us all for more play. A vacation and an adventure connected with nature.
Taiyoko
Mexico Crewed Premium
All staff were fantastic and made our trip very memorable. Incredibly friendly and welcoming, the food was amazing. The service throughout the trip was always first class!
Tommy
Thailand Cabin
Absolutely recommended. Perfect service and set up. Will charter again and will recommend Dream Yacht Charter anytime.
Zahradnik
Turkey Bareboat
I just returned from 3 weeks of amazing sailing with my family on one of your catamarans in Sardinia. I would like to express my thanks to our skipper Simone and Daniela, our hostess.
Giles
Sardinia Skippered
For a first cruise as a skipper, the Mediterranean is great. The Dream Yacht Charter service is too!
Thomas
France Bareboat
We had an incredible trip and actually got engaged on the first night of our sail! We will certainly be back one day. Thank you for getting us ready for our charter. We were definitely beginners but he gave us a very thorough but very easy to follow training and it gave us a lot of confidence.
George
Australia Bareboat
The on board experience was way beyond our expectations. Isabelle provided exceptional three course meals. We could not believe her creativity and delicious meals. Thomas was an excellent skipper. He was always on the lookout for our needs. Thanks guys!" Spira, New Caledonia bareboat with crew charter
Spira
New Caledonia Easy Crewed
Yet again another fantastic sail with another great crew. Thanks again to a great captain and cook. Was totally fantastic.
Connie
Seychelles Cabin
It's always a pleasure sailing with DYC in the UK. Great team, great boats, great sailing. Very flexible and work hard to make your trip a success. Many thanks.
Derek
Brittany Bareboat
Unforgettable spots to snorkel and beaches. Very experienced crew. Highly recommend.
Simone
Cuba Cabin
What's new?
Stay up to date with news and events or get some inspiration for your next yacht charter and pick up useful tips by reading our latest blogs.
Go to Blog