You might have noticed that we're a fan of turtles, as these fantastic creatures feature on our logo. We've researched turtle conservation projects at key yacht charter destinations worldwide in celebration of World Turtle Day, sponsored by the non-profit American Tortoise Rescue since 2000. Did you know that just one hatchling in every 1000 baby turtles survives to adulthood and to reproduce? Conservation to protect hatchlings is so very important to rebuild turtle numbers around the world.
If you love marine life use our research to plan your itinerary for your next bareboat yacht charter so you can sail, enjoy turtle watching and do some good at the same time by donating to successful turtle conservation programs.
Make for Tobago Cays Marine Park and its turtle nesting sites among the cays of Petit Bateau, Petit Rameau, Baradal, Jamesby and Petit Tabac.
The Baradal Turtle Sanctuary is a protected area with green and hawksbill turtles. You can swim with them in the shallow, clear waters; regularly seeing them surfacing for air.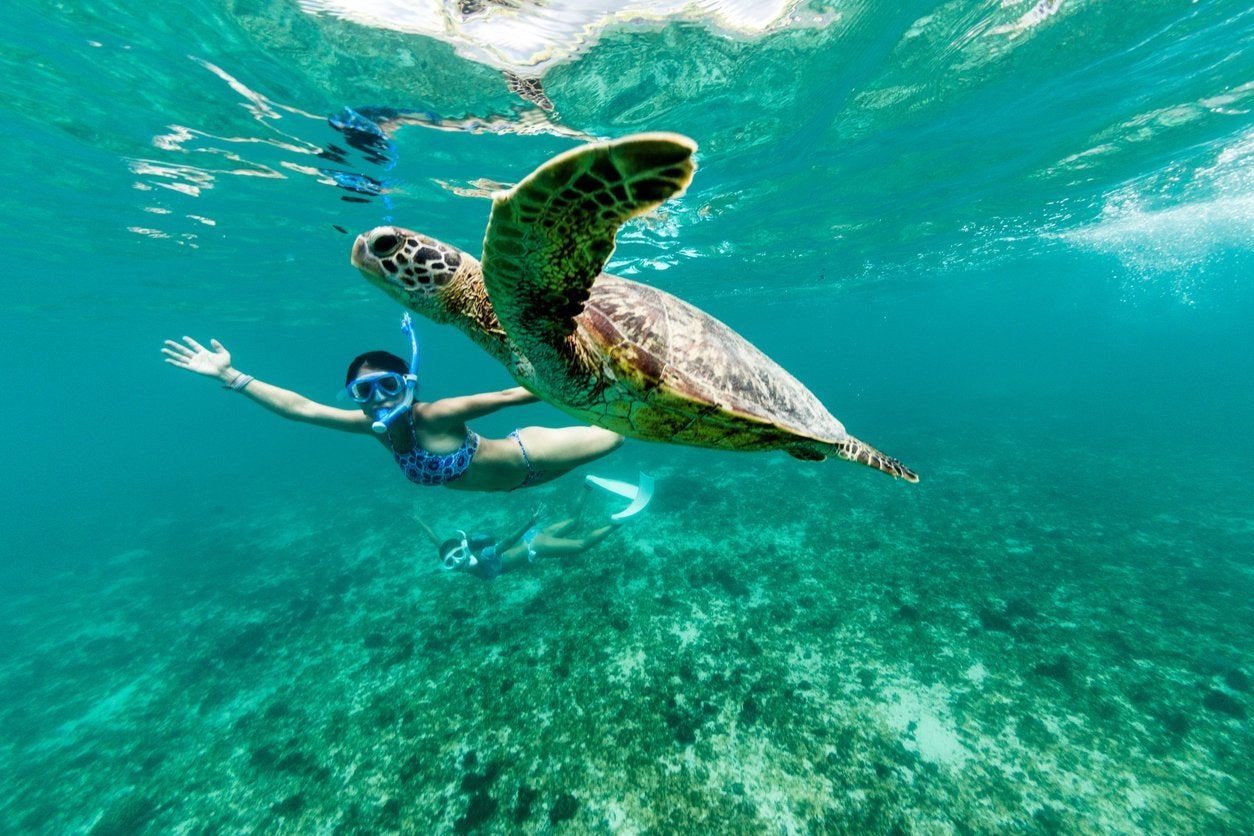 Jumby Bay Hawksbill Project on private Jumby Bay Island is the longest running conversation program in the world for hawksbill turtles, who are renowned for their breathtaking, mottled shells.
Opening in 1986, their research involves reproductive ecology, movement, genetics and survival of the hawksbill sea turtle.
As part of the turtle conservation project, you can join the team in nesting season for turtle watch to protect the eggs on this small private island.
Head to Cayo Largo on the Canarreos archipelago and visit the Sea Turtle Hatchery, Centro de Rescate de Tortugas Marinas. This is a major protection and conversation program for loggerhead, green and hawksbill turtles.
Each year, the program collects thousands of turtle eggs from the beach and incubates them away from predators until they hatch.
When you visit, you can learn more about the work undertaken, and watch the turtles swimming in the pools.
Add the uninhabited island of Culebrita, which is part of the Culebra National Wildlife Refuge, to your itinerary.
The island has six beaches and playa tortuga, also known as turtle beach, is a breeding ground for sea turtles. You'll see leatherback and hawksbill turtles in the water but make sure you don't interfere with them and keep your distance.
During your time at this sea turtle conservation area, you can also enjoy spectacular snorkeling and diving opportunities, as well as spotting the many birds that reside here.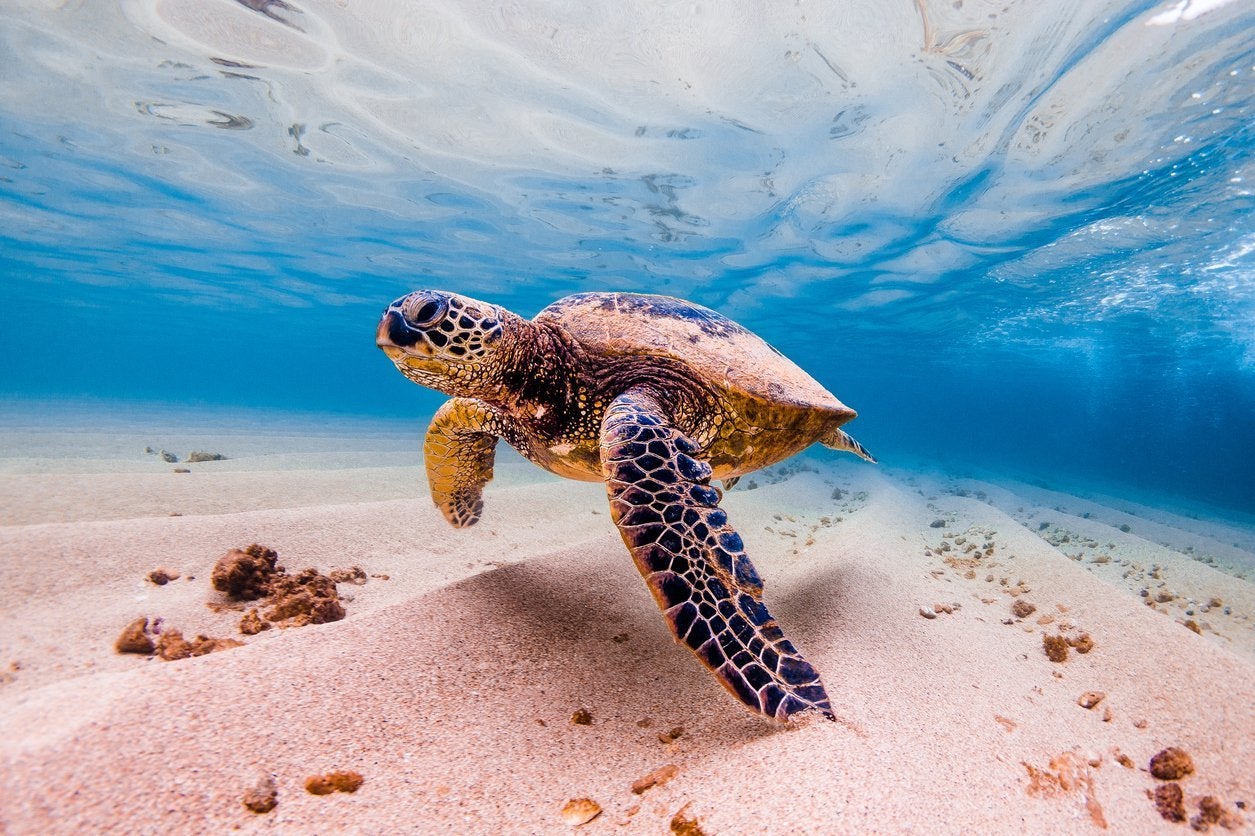 Sail to the protected marine park, Jacques Cousteau's Underwater Reserve, opposite Malendure beach, near Bouillante on Basse Terre.
With its 1,000 hectares of coral, tropical fish, turtles and humpback whales, there are plenty of diving opportunities – experienced divers can discover the shipwreck.
Marine technician oceanographer and cinematographer Cousteau spent his life studying the sea and sea creatures – discover more about the turtle conservation project when you visit.
Bahamas
Visit the Exumas Cays Land & Sea Park, established in the 1950s, and watch turtles swim among the reefs at uninhabited Shroud Cay, which is a turtle nursery.
The world's first protected area of its type, it has a total ban on removing any shells, plants or fish from within the park on land and sea.
The Seychelles has many nature reserves and national parks. Get to know the giant Aldabra tortoises, hawksbill and green sea turtles on Curieuse Island and Marine National Park, close to Praslin. This is an undeveloped island where you can explore mangrove forests, granite cliffs and white-sand beaches.
The Nature Protection Trust of Seychelles has established a successful captive breeding project for giant tortoises on Silhouette Island, now a national park, which led to returning these creatures to the wild.

On Moorea, Te Mana o Te Moana, a non-profit organization that protects the marine environment of the French Polynesia has set up a Sea Turtle Care Center with the support of the Ministry of the Environment.
Their mission is to collect and provide medical supervision for sick, injured or maimed turtles, as well as any turtles seized by authorities. Since 2004, over 400 turtles have been nursed back to health, including green, hawksbill, loggerhead and olive turtles.
During your time in Tahiti, make sure to visit Te Mana o Te Moana, to find out more about the amazing sea turtle conservation work they do on a daily basis.
Turtle populations have been declining in Thailand and there is a Turtle Conservation and Research project in Phang Nga where you can volunteer for between two and 12 weeks.
In partnership with the Phang Nga Coastal Fisheries Research and Development Centre (CFRDC) and the Phang Nga Navy Base, the project protects green turtles and rears them from hatchlings so large numbers can be released back into the wild.
You'll have the chance to clean the turtles, treat any wounds and assist with collecting data; helping them to release hundreds of more young turtles back into the sea.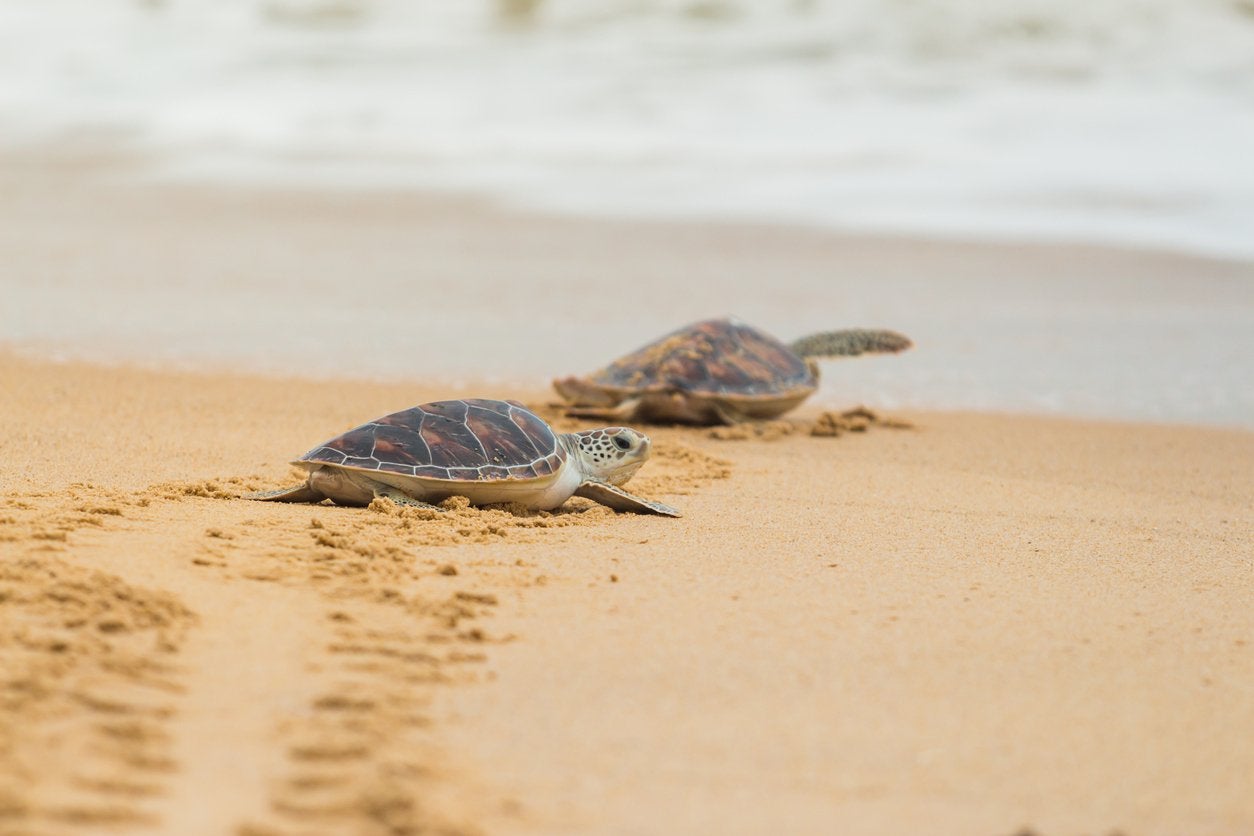 On the tiny island of Naifaru is a sanctuary to help green and hawksbill turtles that have gotten lost in urban areas or caught in fishing nets. The turtles are nursed until they are big enough to be released into the wild.
If you'd like to help, you can volunteer fo
r the Maldives Marine and Turtle Conservation project for between two and eight weeks. Working alongside marine conservationists, you'll get to clean and change the water in turtle tanks, feed the turtles and swim with them.

There are so many great sea turtle conservation projects taking place around the world, but more volunteers are always needed.
For more travel inspiration, head on over to our blog. Alternatively, if you'd like to book a yacht charter, get in touch – from bareboat charters to skipper hire, by the cabin to crewed charters, we offer something for everyone.