The small Caribbean island of Saint Barthélemy — better known as St. Barts — is well known as an extravagant playground for the wealthy and famous. What is not as well known is that magical St. Barts has so much more to offer than just luxury villas for the jetset crowd. The things to do in St. Barts are nearly endless, with plenty of activities for travelers of all tastes and budgets.
With impressive views from volcanic peaks, and long stretches of blissful beaches, tropical St. Barts could hardly be more scenic, often resembling the rugged landscape and aquamarine seas found in the Mediterranean. A European flair is prevalent at every turn, as the language, cuisine and culture are all distinctively French. From the extended siesta-type lunch breaks and leisurely pace, to the signature chic styles, you'll feel like you've been transported to the French Riviera, with the added bonus of a cool Caribbean vibe.
When planning what to do in St. Barts, start with the fabulous beaches for a picnic or watersports. St. Barts restaurants and shopping are world-class, and conveniently concentrated in the staggeringly beautiful, red-roofed harbor town of Gustavia. For those seeking adventure, scuba diving, snorkeling and hiking in St. Barts will not disappoint. And, of course, strolling the docks of Gustavia to marvel at the superyachts will be a highlight during your visit.
Here are a few of the best things to do in St. Barts to jump start your Caribbean vacation plans.
Encounter The Perfect Beach
Just a short walk from Gustavia is the charming Shell Beach, a hidden cliff-lined shore that's popular with locals and in-the-know visitors alike. Enjoy a sunset cocktail at the adjacent Shellona restaurant, along with a bit of sunbathing and shell collecting.
Gouverneur Beach is a must-see while you visit St. Barts. Pick up a picnic lunch of French baguettes, cheese and wine, and enjoy this secluded beach that's graced with a dramatic rugged landscape and electric cyan-blue water.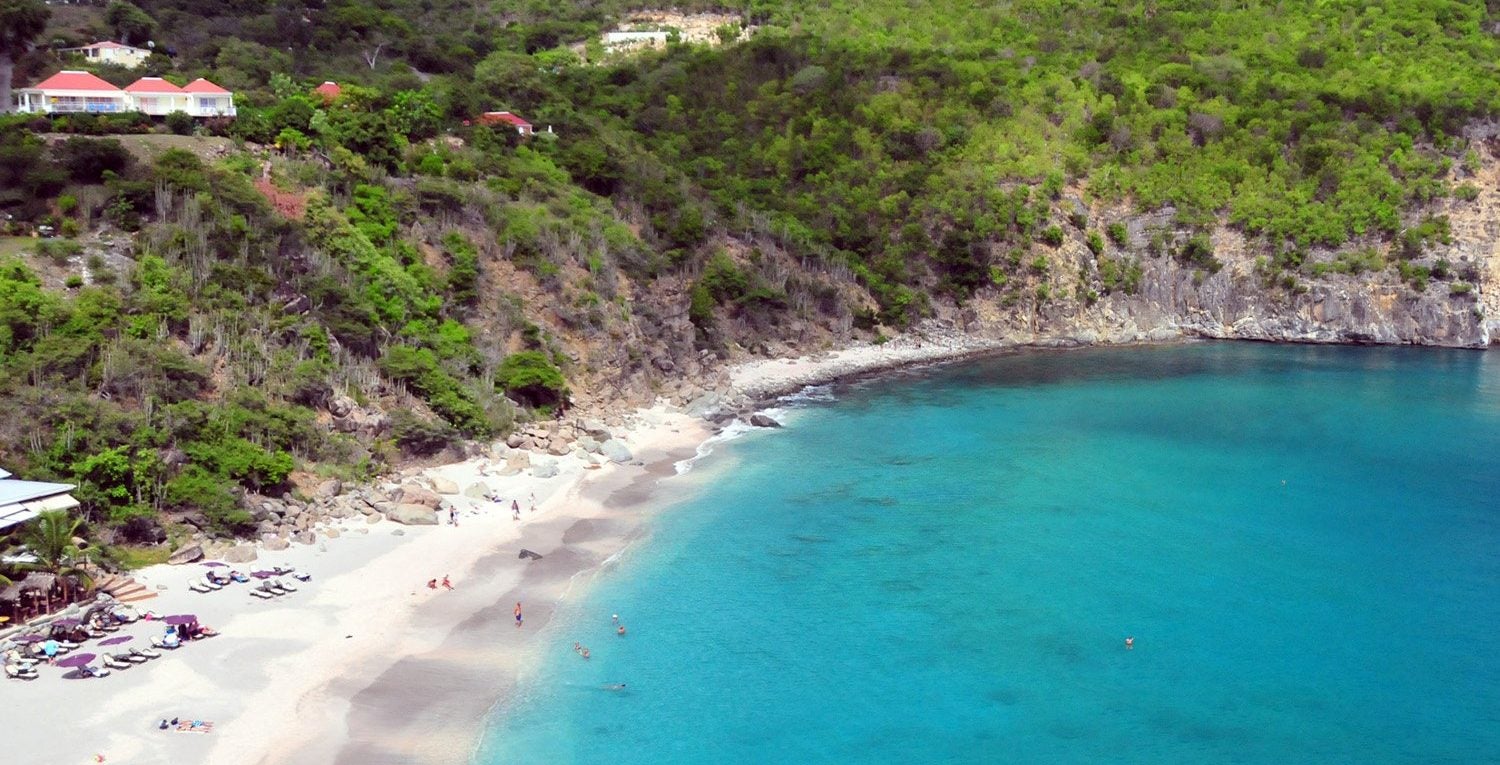 Graze Your Way Through Gustavia
Foodies will be spoiled for choice in Gustavia, where restaurants, cafes and markets line the cobblestone streets. Mornings should start with fresh coffee and bread at one of the many boulangeries. For a ready-made picnic on the beach, stop at Maya's To Go, a local neighborhood favorite with its mouthwatering takeaway sandwiches, salads and desserts.
Excellent St. Barts restaurants are too many to list, but one much-loved local favorite is Bonito, offering French and South American cuisine with stunning views of the harbor. And no trip to St. Barts is complete without indulging in a burger at Le Select Bar, rumored to be the inspiration for Jimmy Buffet's hit song Cheeseburger in Paradise.
Crash the Party Scene
For the hardcore party scene, head to Nikki Beach. This beach club is world-renowned for the boisterous Sunday crowd and lively theme parties. For a more refined party experience, don't miss Le Ti St. Barth, where a luxurious dinner can unwind into shots, DJs and all-night dancing.
Find Chic Shopping
Duty-free shopping is one of the best things to do in St. Barts, but be prepared for the designer price tags. High-end designer shops line the main harbor, including the likes of Hermès, Cartier and Louis Vuitton. There are 200-plus boutiques in Gustavia, where eager shoppers browse for beachwear, accessories, jewelry, and the latest designer clothing. Watch for the "pharmacie" shops to pick up amazing French skin and sun care products.
Seek Out an Island Adventure
Adventurous water lovers flock to Grand Cul-de-Sac Beach where the steady winds and wide-open waters attract windsurfers and kite boarders. The long stretch of beach also harbors a shallow protected reef that's ideal for snorkeling.
Another favorite adventure when you visit St. Barts is the snorkeling and hiking at Colombier Beach. There are no roads to access this secluded beach, so plan to make the 30-minute hike or visit by boat. Either way, it's well worth the trip, for breathtaking views and spectacular snorkeling opportunities.
Find out more
Everyone should treat themselves to a bit of luxury on occasion, and St. Barts is the perfect place to indulge. Escape the crowded cruise ships, and get a taste of the sailing lifestyle with a yacht charter vacation in this tiny island paradise that's bursting with European charm and culture.
Choose a bareboat charter for a hands-on sailing experience, or hire a local skipper to take the helm and show you all the secret local spots. For the ultimate charter experience, an all-inclusive crewed yacht provides a captain and chef to take care of your every need while cruising around stunning St. Barts and nearby St. Martin.
Learn more about yacht charters in St. Barts, or one of our many other destinations on our blog. Get in touch with our team today on 855.650.8902 or email [email protected] for more information.