Lush palm trees, deserted beaches, lonely islets, dark caves, lapping waves and historic ruins have inspired sailors all over the world, as well as famous creative writers. In celebration of World Poetry Day on March 21, we've picked out some of our literary favorites and the places that fascinated them…
Ithaca, Greece – Homer wrote two ancient Greek poems, the Iliad and The Odyssey, which are said to be the oldest examples of western literature. The Odyssey is story of Odysseus' long struggle to return home after the Trojan War, sailing from Turkey's Troy, near Çanakkale, to Ithaca, near Kefalonia, while battling the gods and mythical beasts. Kefalonia still inspires authors today and is the setting of Captain Corelli's Mandolin by Louis de Bernieres.
Rome, Italy – Just an hour by train from our Naples base, the enthralling city of Rome captured the hearts of some of the world's most famous romantic poets. Lord George Byron, Percy Bysshe Shelley and John Keats spent time in the capital and were inspired by its history. After Keats died from tuberculosis, Shelley wrote about him in his poem, Adonais. Visit the Keats-Shelley Memorial House in Rome, which has an extensive collection of their works.
Mallorca, Spain – In 1929, English poet and author, Robert Graves, moved to Deià, Mallorca, to get away from his horrific experiences in the Battle of the Somme in WWI. It was there he wrote his famous novel, I Claudius in the 1930s. The beauty of the Balearic Islands continues to enchant today.
Havana, Cuba – Ernest Hemingway spent 20 years in Cuba from 1940 onwards and wrote many works while living there alongside his career as a war reporter. He won a Pulitzer Prize for his classic novel The Old Man and the Sea in 1953, a story about an experienced fisherman who hadn't caught any fish for months and his battle with a marlin.
Norman Island, British Virgin Islands – Robert Louis Stevenson's Treasure Island was first published as a book in 1883 and is said to be inspired by Norman Island's highest peak, Spyglass Hill. Stevenson's story still influences our visual understanding of pirates today with its description of one-legged seamen with parrots, buried gold and maps marked with an X.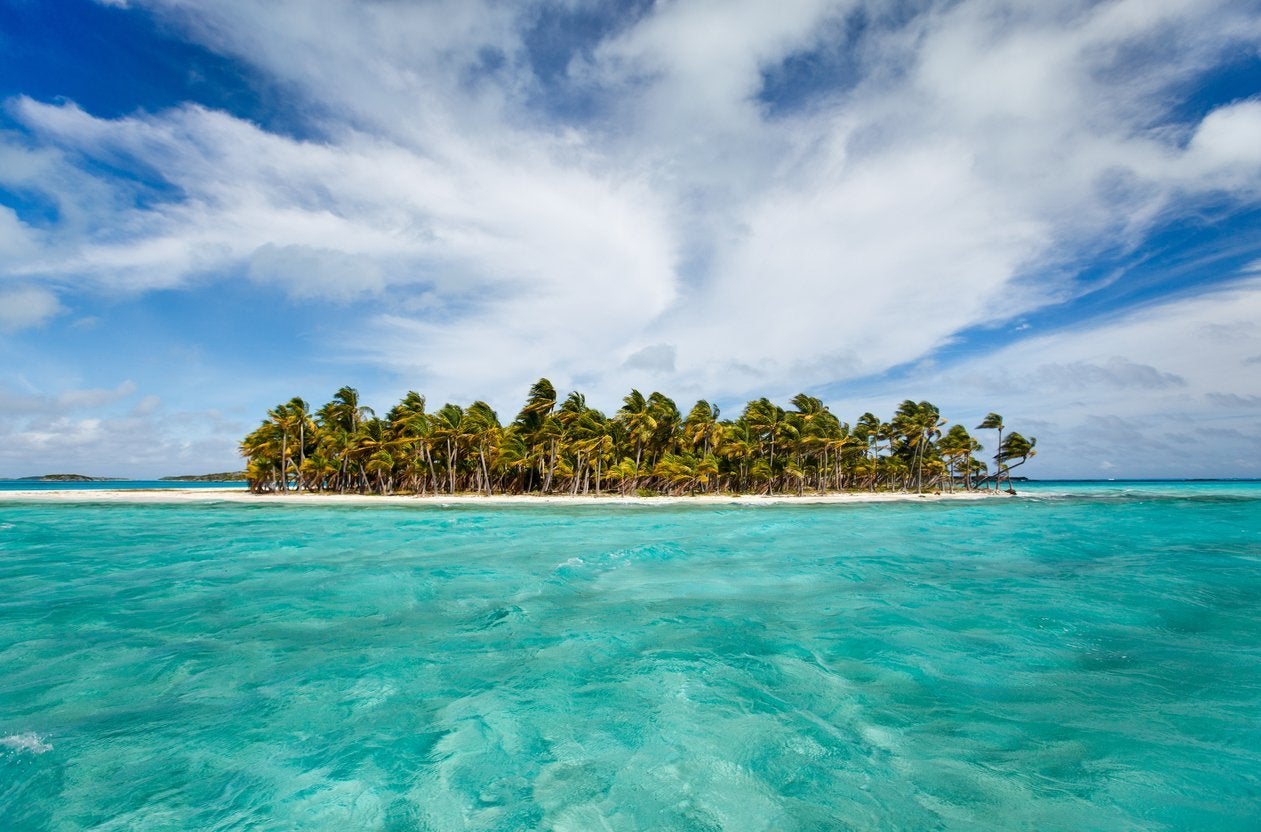 Nassau and Exumas, Bahamas – Ian Fleming, the author of the James Bond 007 spy adventures, lived on Jamaica for three months each year after WWII before building a house there. Two of his novels, Thunderball and Never Say Never Again were set in the Bahamas and Nassau and the Exumas were film locations.
Tahiti – Mutiny on the Bounty is the 1930s novel by Charles Nordhoff and James Norman Hall, which retells the mutiny against Captain Bligh on HMS Mutiny in 1789. Bligh and his men sailed more than 4,000 miles to Timor after being set adrift by mutineers, led by Fletcher Christian. Christian and his men settled on Pitcairn Island and their descendants still live there.
Thailand – The Beach was written by English author Alex Garland in the 1990s and features a commune hidden away on a hard-to-reach Thai island. Slowly the commune begins to unravel as the secret location becomes known, attracting unwanted attention from local drug gangs. The film featuring Leonardo DiCaprio was set on Phi Phi Leh Island near Phuket and is a popular visitor attraction.
Marseille, France – Charles Dickens' Little Dorrit focuses on the class system and the difficulties faced by those in debt and how they were imprisoned until debts were repaid. Dickens was fascinated by French culture and Little Dorrit begins with a murder in Marseille.
French Riviera, France – The American writer Francis Scott Fitzgerald completed the first draft of The Great Gatsby when he moved to the French Riviera in 1924. The book, which is a social history of America's roaring 1920s, was a commercial failure when published in 1925 and only became recognized after the author's death in 1940.
Give our team a call today
Discover a new destination and awaken your creative side with our bareboat charters. Take a look at our destinations and fleet, which is the most diverse in terms of models and manufacturers in the world. Request a quick quote, email us at [email protected] or give us a call at 855.650.8902.